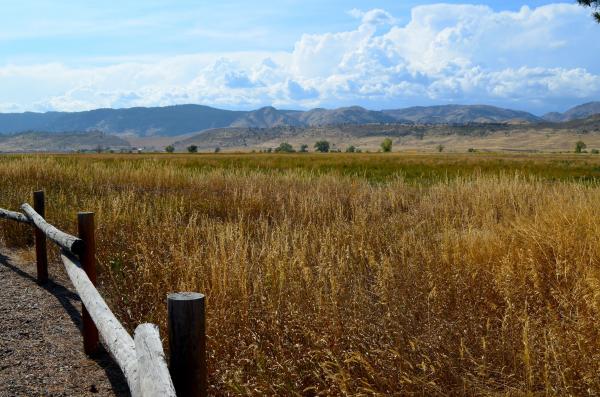 The Foothills Trail connects Pineridge, Maxwell, and Reservoir Ridge Natural Areas. The most scenic part of the Foothills Trail is when it follows along the eastern edge of Horsetooth Reservoir, offering amazing views of the body of water. The trail is 9.6-miles-long and offers a remote feeling as well as opportunities to see plenty of wildlife.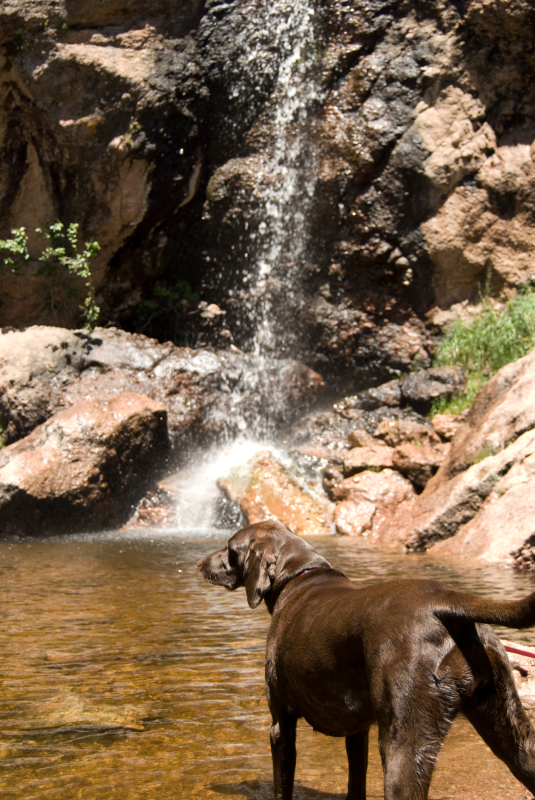 Photo Credit: Ashley Mathews

 

Horsetooth Falls is a short, beautiful hike that resides in the stunning Horsetooth Mountain Open Space, just west of Fort Collins and provides some of the best hiking in Fort Collins. This trail takes you through sprawling meadows that are filled with wildflowers during the spring months. After passing through the meadows you eventually drop down into a canyon which leads you to Horsetooth Falls. This trail is one of the most family-friendly hikes you will find in and around Fort Collins. The hike is a little less than 2.5 miles roundtrip and is rated as easy to moderate skill level. We suggest packing a lunch and having a picnic when you get to the waterfall, and go ahead and dip your feet in the water as well.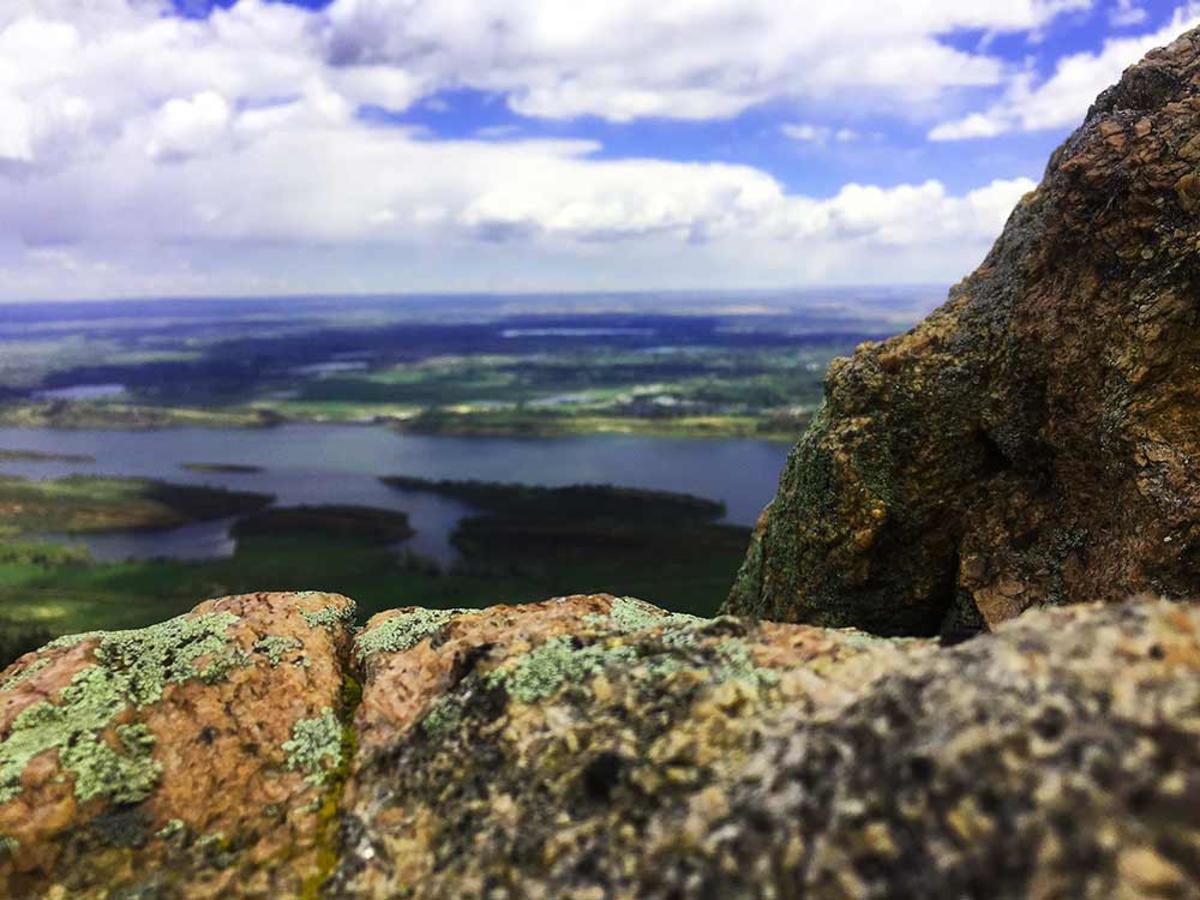 Arthur's Rock Trail offers some of the most incredible views of Horsetooth Reservoir and the city of Fort Collins. This hike has a spectacular natural background thanks to its location inside Lory State Park. Arthur's Rock is a very short drive from Fort Collins and is also a moderately short, intermediate hike. At just about two miles in distance, this trail bends through open meadows and excellent mountain views all the way to the summit of Arthur's Rock, which has an elevation of 6,780 feet. The hike gains in elevation quickly, so be sure to bring plenty of water and stop when needed. At the finish there is a beautiful natural stairway that leads you to the top of the rock, providing a perfect setting for a picnic if you decide to pack a lunch.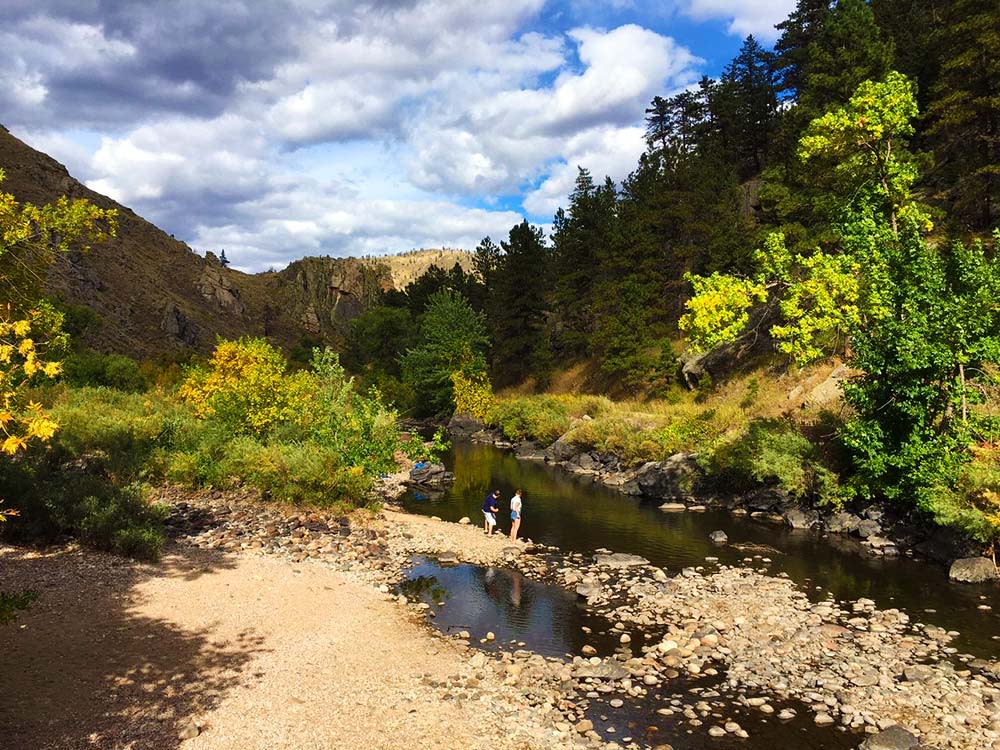 Located just 15 minutes from Fort Collins, Gateway Natural Area is the perfect spot to bring the family for a picnic and some light hiking off the Cache la Poudre River. It's the perfect spot because it resides in a little pocket out of the way of the traffic noise from Highway 14. The hiking trails are very family-friendly and fairly easy to get up and down. Plus, there are plenty of spots to drop in the water with a kayak, canoe, raft, and plenty of pockets to fish in.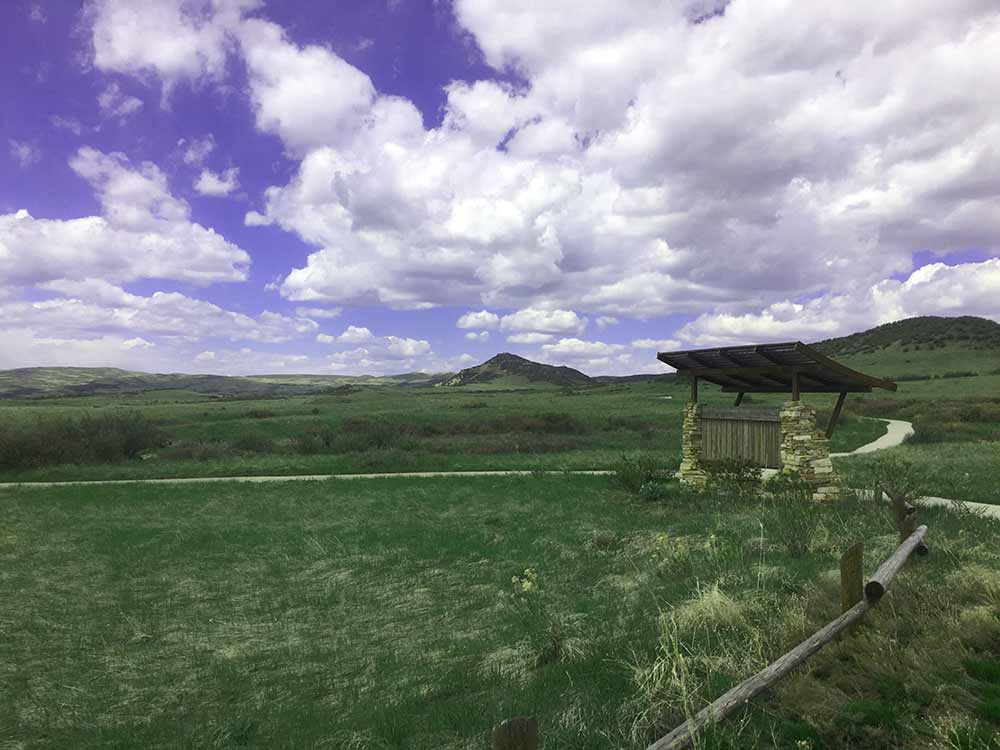 Soapstone Prairie Natural Area is a breathtaking wide-open landscape where the plains meet the mountains, covering nearly 19,000 acres. It provides miles-upon miles of trails, extensive and diverse archaeological human history, and rare plant and animal life. Soapstone Prairie offers a remote, backcountry experience and is truly a place to behold when it comes to hiking in Fort Collins. One thing to keep in mind while hiking at Soapstone is to respect the cultural heritage. You must stay on trails that have been planned to avoid sensitive areas. Open March – November.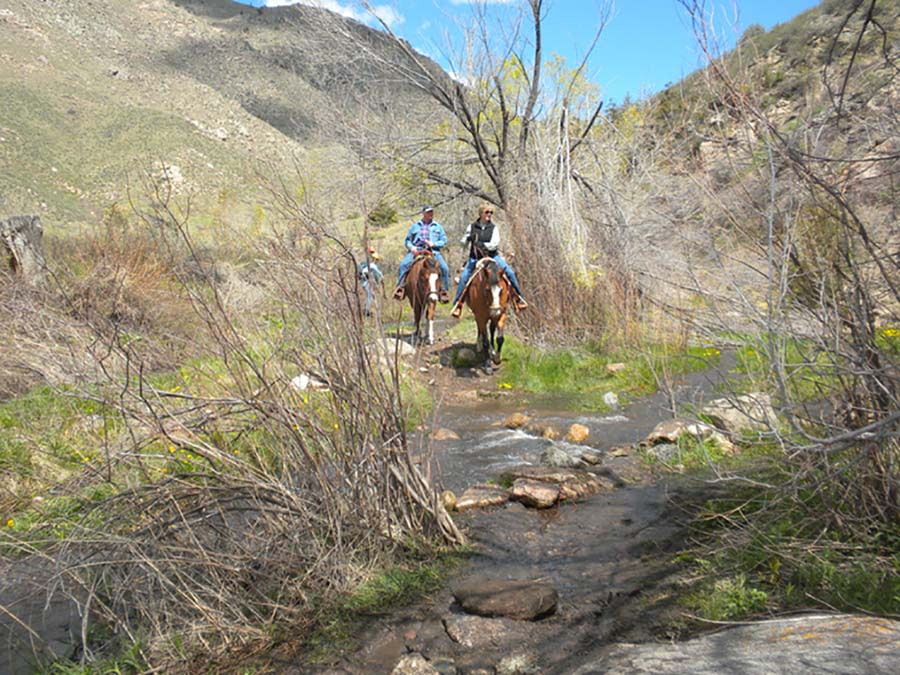 Photo credit USDA Forest Service  

Hewlett Gulch is a beautiful 7.5-mile-long trail that includes many water crossings along the path. It is widely considered a great trail to have your four-legged friend join you as long as they are leashed. Equipped with great site seeing and plenty of places to cool off in the river, Hewlett Gulch Trail is a must-do when hiking in Fort Collins.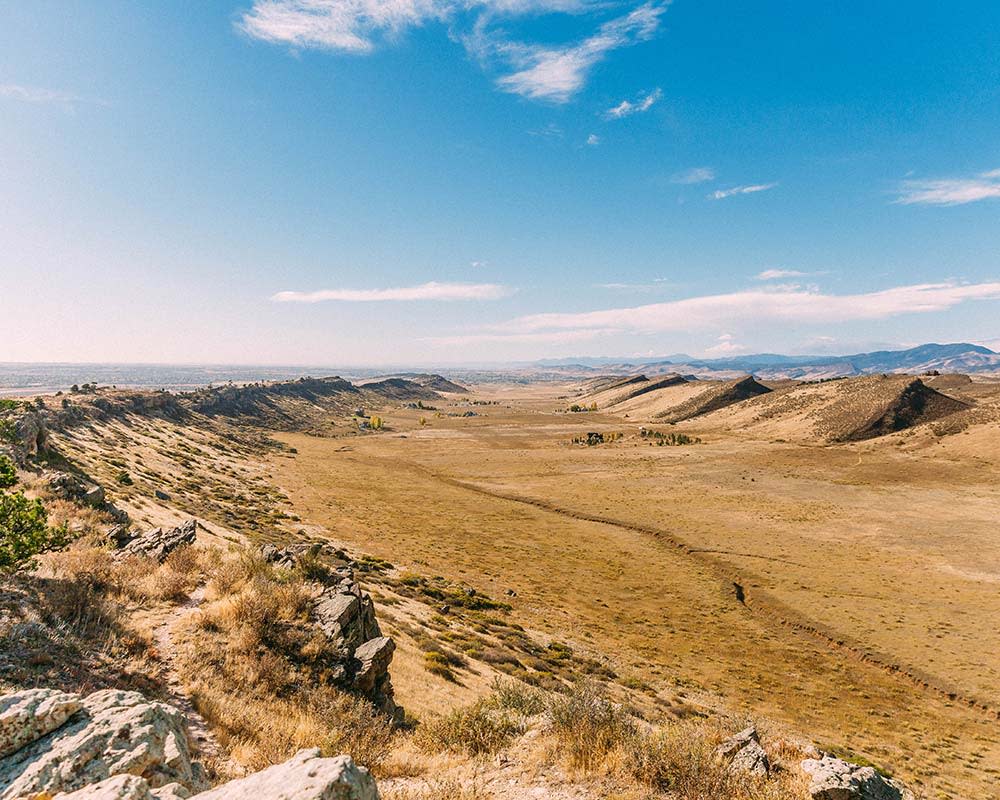 Photo credit Josiah Roe  

Coyote Ridge offers impressive views of the foothills and introduces you to the impressive hogback ridges that connect open space to the Front Range of the Rocky Mountains. The trail is 4.2-miles-long and is packed with wildlife, meaning there is a good chance you'll catch a glimpse of some sort of animal. Coyote Ridge is quite popular among those looking for a great mountain biking, horseback riding or long-distance hiking experience.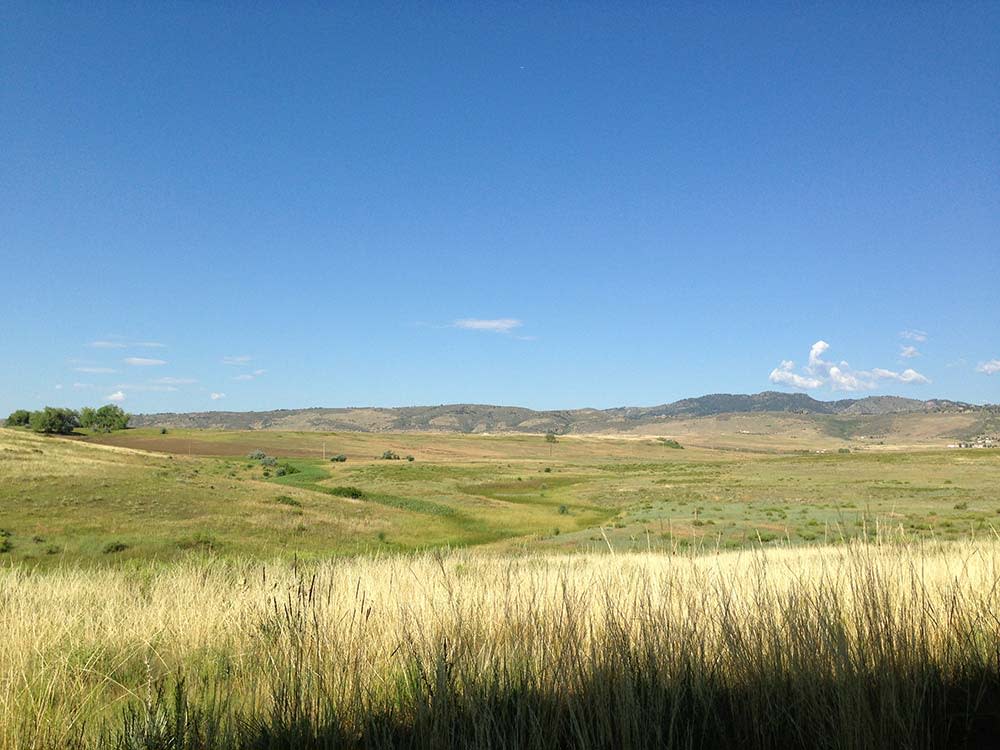 One of Fort Collins' 46+ Natural Areas, Cathy Fromme Prairie is a paradise for naturalists. Cathy Fromme offers views of beautiful vistas, Colorado prairie, as well as views of the nearby foothills and effervescent wildflowers trickled throughout the land around you. After taking in views of the wildflowers, keep yourself alert because you might also catch a glimpse of a bald eagle or hawk.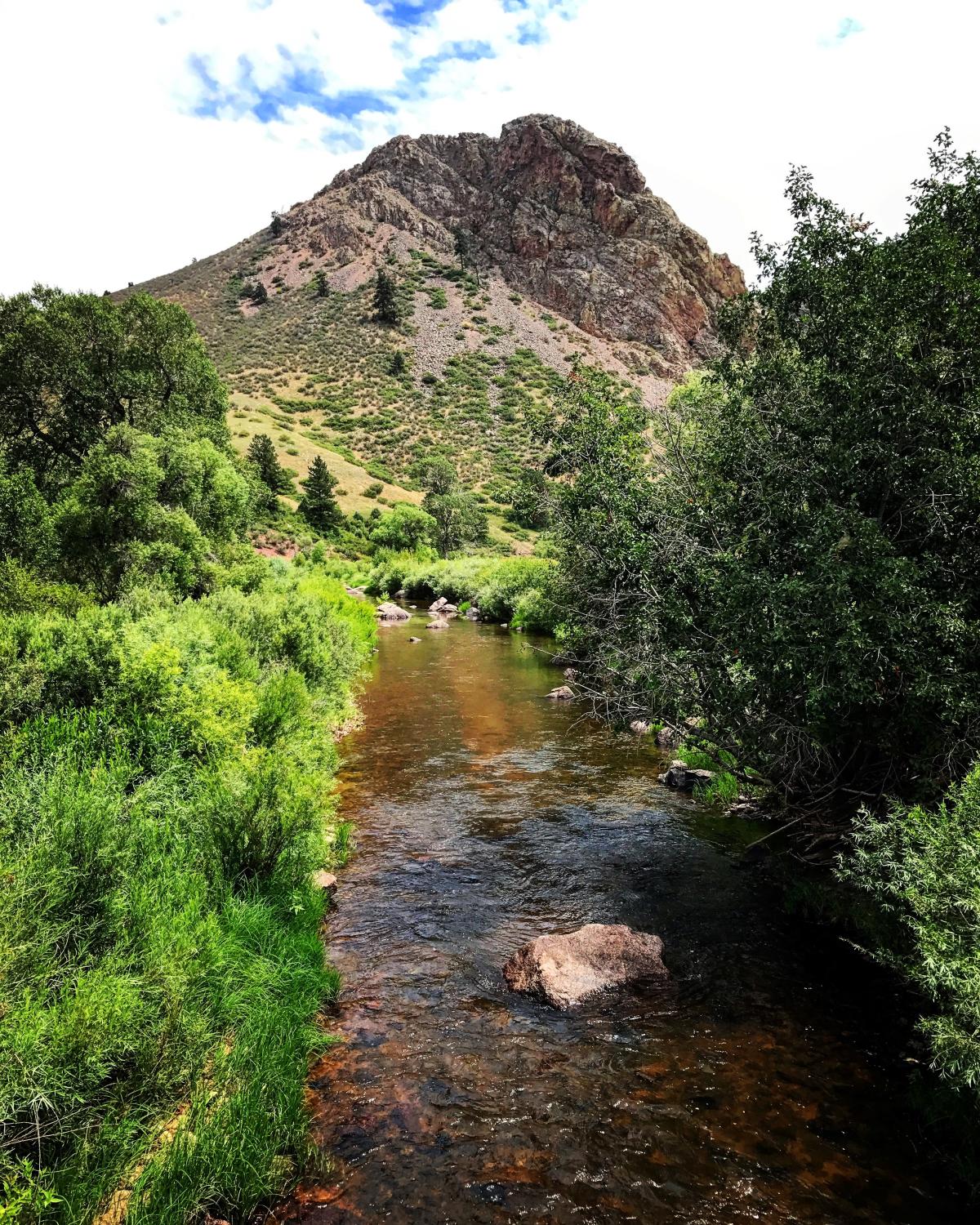 Eagle's Nest Open Space is located along the North Fork of the Cache la Poudre River and it is packed with breathtaking views. It even comes equipped with its own landmark, Eagle's Nest Rock, which has been a nesting home to Golden Eagles for over 100 years. This area is open year-round and is home to plenty of wildlife. It offers nearly five miles of trails for hikers and horseback riders as well.