History
The history of Fort Collins is rich with western lore, generations-old stories, and eccentric historical characters. Legend has it that in the early 1800's, French-Canadian fur traders were caught in a tremendous snowstorm. To lighten their load, they buried large amounts of gunpowder ("Poudre" in French) in a hiding place ("Cache") along the banks of a river – the Cache la Poudre River, which runs through modern-day Fort Collins.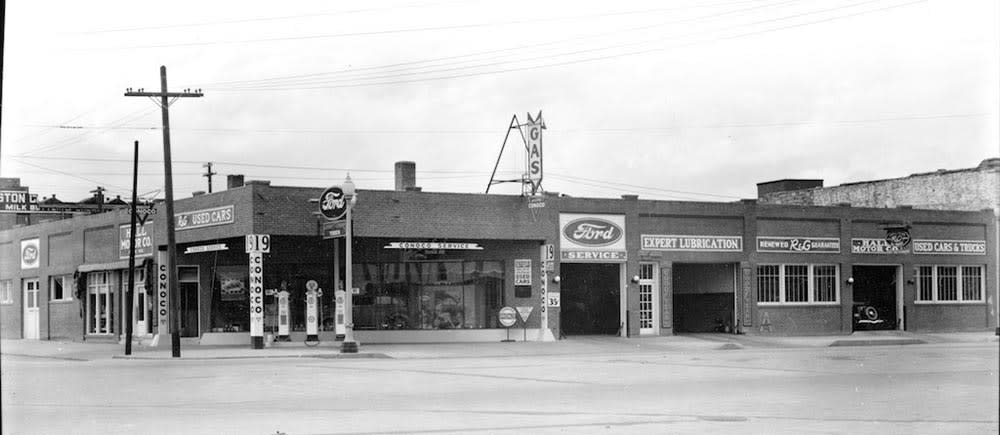 In 1862, Camp Collins was built by the ninth Kansas Volunteer Cavalry to protect travelers and settlers along the Colorado branch of the Overland Trail. A flood in June 1864 sent the soldiers to higher ground near present-day Old Town. Less than three years later, the fort was abandoned. By 1872, the former fort site had a small hotel, general store and post office, a mill, school and brick yard. Book a tour for a fun journey through the history of Fort Collins.
The Colorado Central Railroad arrived in 1877, and Fort Collins became a thriving agricultural center. Colorado Agricultural & Mechanical College constructed its first classroom building, later called Old Main, in 1879, further establishing Fort Collins as the economic and cultural center of the region. The school was renamed Colorado State University in 1957.
Thanks to the efforts of local citizens and the city's historic preservation program, modern-day visitors can stroll back through time to the town's earliest days in and around Old Town. The district was placed on the National Register of Historic Places in 1978; the majority of the buildings within Old Town are designated national and local historic districts. In 2005, Fort Collins was named a Preserve America City by the White House. Check out a walking tour to experience the charm of Fort Collins!
Fort Collins was also recognized by the National Trust for Historic Preservation as one of the Dozen Distinctive Destinations in 2010. There are many ways to experience historic attractions in Fort Collins; a journey through our history can be done on foot as well as by car.
Fort Collins served as a crossroad for hundreds of years for native tribes, including the Arapaho, for French trappers, who named our Cache la Poudre River, and later for western travelers, miners and military forces.
The historically significant stagecoach line, The Overland Trail, skirted the Fort Collins foothills, and later, Great Western Sugar helped forge portions of our community with its production of sugar beets.
Visitors can enjoy a wonderful drive along Overland trail on the west side of Fort Collins on their way through the original Camp Collins, now the tiny town of LaPorte, as they venture up the Poudre Canyon for beautiful views and a stop at Mishawka, a 1900's dance hall turned renowned concert venue.
The establishment of Colorado State University as a land grant school in the 1800's created many majestic examples of architecture and the picturesque Oval Drive.
Experience the fun, quirky and scary stories of Fort Collins past as you explore the Downtown area, including Fort Collins' tie to Disneyland USA, where our historic strip on Walnut Street and an old firehouse served as inspiration for Disneyland's Main Street. The Poudre Landmarks Foundation runs regular events and tours at the Avery House, an annual historic homes tour, and many other history-related activities.
Historic Tours
Explore the history of Fort Collins and the surrounding region with Traces of the Past History Tours or Majestic Mountain Scenic Rides. They offer guided tours and formal programs that are fun and educational for all ages.
Visitors can ride our working Birney Car Trolley between City Park and Downtown, explore the history of Annie the Railroad Dog, and take a ghost tour to explore the paranormal activity of Old Town. There is rich western history to explore as well! Take self-guided Historic Walks throughout the original Old Town area with the comprehensive Historic Explorations Map, or opt for a quicker self-guided walking tour with interesting architecture by doing the Historic Walking Tour.
Want to know more? A wide variety of brochures are available at both the Colorado Welcome Center (Prospect and I-25) and at our Downtown Visitors Center (19 Old Town Square). You can also pick up one of the many Fort Collins history books about all our stories, characters, and buildings at our Downtown bookstore. Or read from our online Fort Collins Historic Connection or visit our official archives at the Fort Collins Museum of Discovery.
Local Favorites
Authentic to Fort Collins