We recently took a day trip to hike Arthur's Rock, which has a beautiful natural backdrop setting in Lory State Park. Our mission on this hike was to seek out some of the most stunning views of Horsetooth Reservoir and the City of Fort Collins, and we were not disappointed.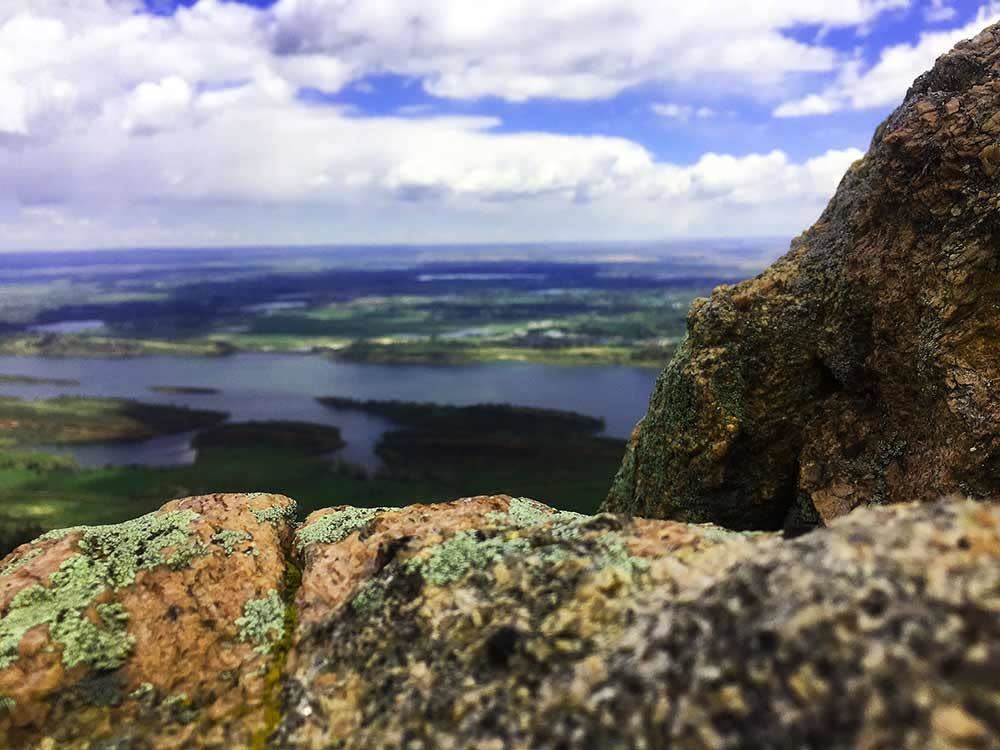 This nearly two-mile trail curves back and forth through open meadows and magnificent mountain views on the way to the top of Arthur's Rock, which resides at an elevation of 6,780 feet. Once we arrived to the summit of Arthur's Rock we were captivated by an incredible view of Horsetooth Reservoir which is complemented by a spectacular aerial view of the city of Fort Collins. There is a fantastic natural stairway leading you to the top of the rock which provides a perfect setting for a picnic if you pack a lunch.
One of our favorite things about the hike to Arthur's Rock is its close proximity to Fort Collins. Arthur's Rock trail is less than 20 miles from Downtown Fort Collins making it the perfect spot for a quick hike close to town.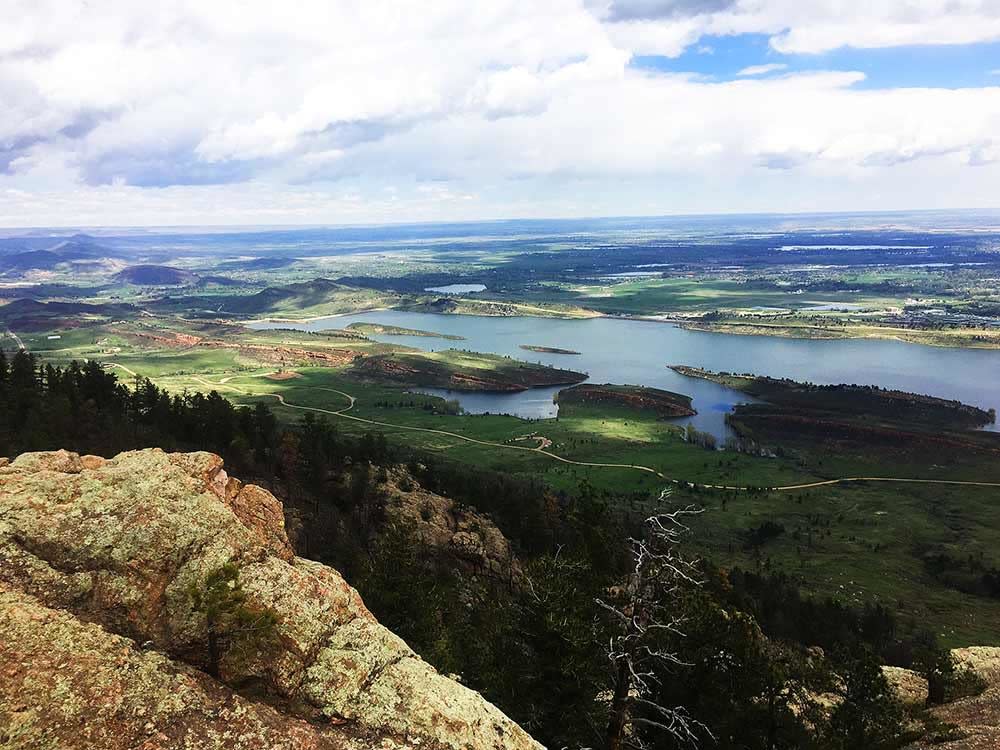 We definitely recommend this hike to anyone looking for some of the best views Fort Collins has to offer. Arthur's Rock trail is rated as moderate to difficult, but don't be scared if you are a beginner, just remember to take your time and bring plenty of water and sunscreen. There is a $7 daily park entrance fee and dogs are allowed and must be under control on a leash.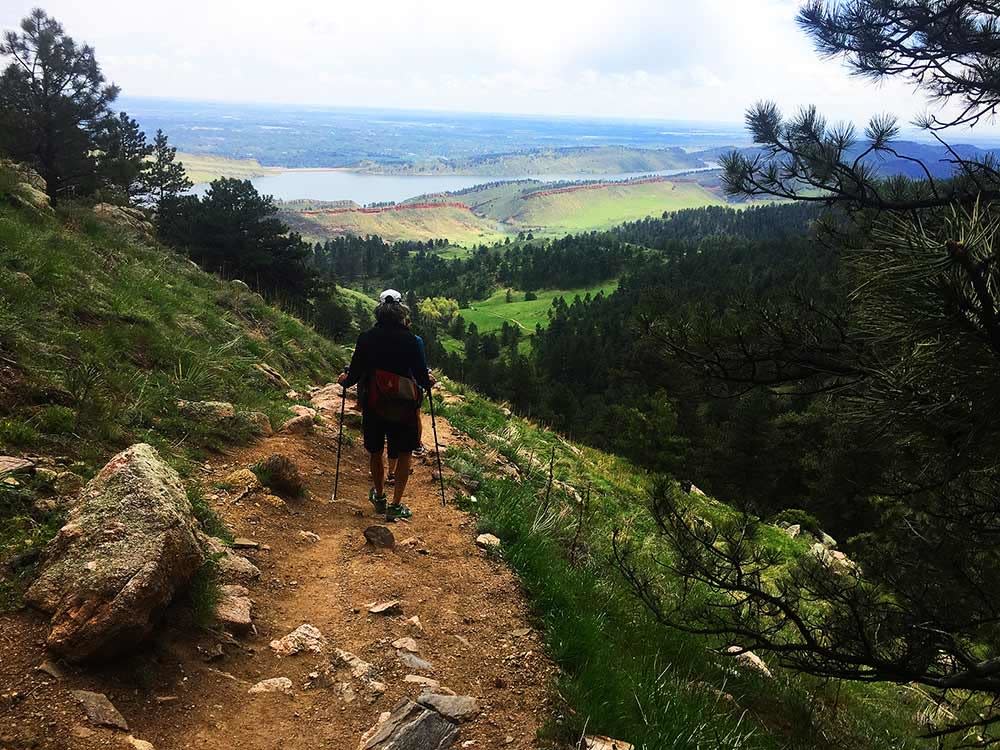 Directions to Arthur's Rock Trail:
From Fort Collins head North on Overland Trail.
Take a left on Bingham Hill Rd.
Then head South on County Road 23.
Follow the signs into the park.