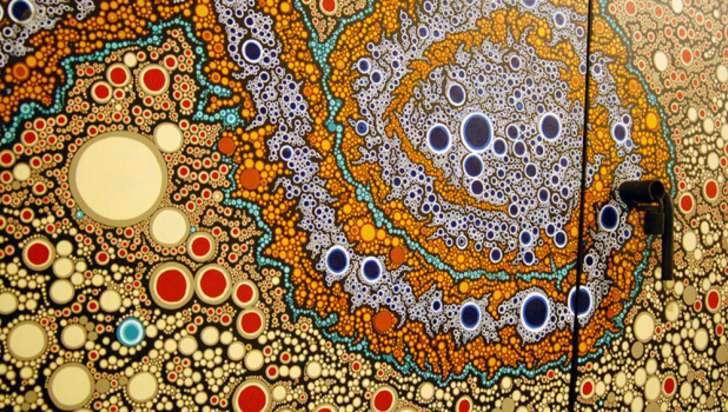 Art Lover's
Create a fully customized day-by-day authentic Fort Collins experience
Build Your Itinerary
Art Lover Itinerary
We value the arts in Fort Collins and display our local talent throughout the community. In Old Town, public art can be seen down alley ways, on electrical boxes and statues placed all around the area. Pianos About Town, painted by local artists, can be seen in different Fort Collins locations, while art shops line the Old Town streets. Fort Collins is an art lover's paradise thanks to the art that encompasses the town. Experience the artsy town of Fort Collins with eyes wide open.
Check into a room at the Armstrong Hotel
An Old Town Fort Collins landmark, the iconic Armstrong Hotel is happy to welcome your whole family to the hotel. Their dog friendly rooms include a comfy Pendleton dog bed, a New Belgium Brewery dog bowl and plenty of local treats to snack on. While your pup will be more than pleased with the accommodations, so will you. The hotel recently reopened in spring 2019 after a complete remodel honoring the hotel's 95-year history. The new look features an eclectic mix of earthy, natural and jewel tones juxtaposed with industrial elements, such as vintage leather, wood, and metals throughout. Visit this page for more details on the hotel's pet policy.
259 S. College Ave
(970) 484-3883
thearmstronghotel.com
Breakfast Options:
Housed in the old Post Office of Fort Collins this art museum is in and of itself, a piece of art.
201 S. College Ave
(970) 482-2787
moafc.org
The Center for Fine Art Photography displays photo exhibitions in three galleries and offers free admission, and Trimble Court Artisans features artistic goods for sale from local artists.
Lunch Options:
Housed in the historic Giddings Building, the Bas Bleu Gallery in Fort Collins hosts six visual art exhibits a year, featuring local and regional artists. This is also the home to Bas Bleu Theatre Company, which hosts a number of plays throughout the year.
401 Pine St
(970) 498-8949 
www.basbleu.org
First Friday Art Walk
Enjoy Downtown Fort Collins' thriving gallery scene! The walk features nearly 20 galleries located all within walking distance in historic Downtown Fort Collins. This event occurs every first Friday of each month.
Dinner Options:
After Dinner Drinks:
Local Favorites
Authentic to Fort Collins