Nightlife
Downtown Fort Collins offers an abundance of activities during the day and in the evening. As a college town, the nightlife scene is a bustling with a vibrant mix of art, culture, dining, craft beverages, and live entertainment.
Partake in the craft beverage scene and any of the trendy restaurants or bars downtown. Take in the ambiance while you sip a cup of locally roasted coffee, or stroll the streets to pick up an amazing find at a boutique shop.
The newly renovated Old Town Square is the perfect gathering place to attend a summer concert, enjoy ice cream with the family, hunker down on the patio, or participate in any of our seasonal events.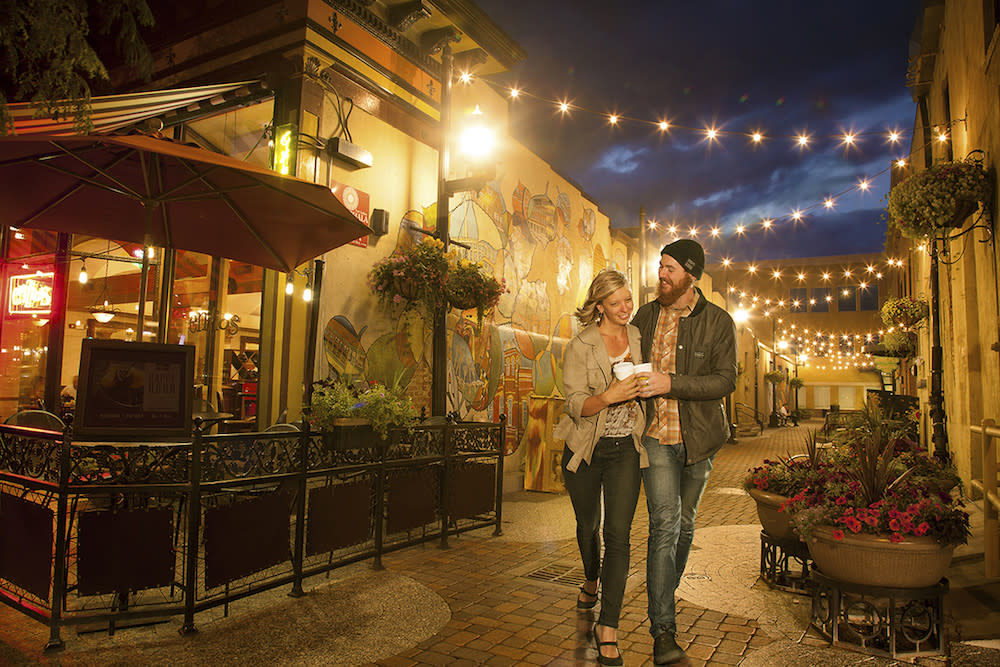 View our calendar of events to make sure you don't miss out on something that sparks your interest. Be sure to look for the monthly Gallery Walk and Foodie Walk, or time your visit to take advantage of the live summer concert series, beer and wine pairings, and certainly, the magic of the holidays.
Evenings downtown attract theater performances at nearby Bas Bleu, OpenStage, and the Lincoln Center. Even the Museum of Discovery offers fireside chats and events "after dark." You can also keep up with events and gatherings by following our social media channels.
Local Favorites
Authentic to Fort Collins