Hotel Deals & Specials
Looking for deals & specials in Fort Collins? Here is your one stop shop to finding great deals and specials in the Fort Collins lodging scene.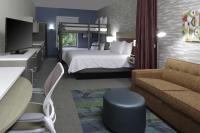 Recharge and Revitalize
Looking for some rest and relaxation? We can help create new memories as you reconnect with loved ones on your next epic adventure. Home2 Suites by Hilton is the perfect home base to explore all the outdoor gems Fort Collins has to offer. Enjoy significant savings, enhanced cleaning measures and flexible cancellation on your next getaway. Book now at: https://bit.ly/3pCAeT5
Exclusive for Remington Flats Guests only
This is an exclusive adventure for guests of the Remington Flats Hotel in Fort Collins. In many ways this is the same tour as our Fort Collins Brew Cruise. The key differences are the starting times available and the New Belgium Cruiser Bikes you will ride provided by Remington Flats.
This adventure includes stops at three local breweries from the seat of your beach cruiser style bicycle complete with basket to carry home a growler of beer, brewery shirts and other goodies you pick up along the way. This is a cool and calm adventure for the beer lover who wants to see Fort Collins the way the locals do, from the seat of a bike. A family version of this tour is available as well for families traveling with children too young to enjoy a pint of beer.
This tour is offered for groups of four or more. For smaller groups, you can still use the New Belgium Cruisers offered by Remington Flats but the adventures originate from Odell's Brewery.
If the start time doesn't meet your needs give us a call and mention that you're a guest of Remington Flats and we'll work together to find a time that works for your group. 970-201-1085
Please continue to check back for updated specials
(Header Photo Courtesy The Elizabeth Hotel)
Local Favorites
Authentic to Fort Collins