Soapstone Prairie Natural Area is an astonishing wide-open landscape spanning nearly 19,000 acres. It is home to miles-upon-miles of trails, extensive and diverse archaeological human history and rare plant and animal life. Soapstone truly is a place to behold.
In 2004, the City of Fort Collins purchased Soapstone Prairie Natural Area with the goal of conserving one of the most beautiful and important natural areas in the nation with a specific focus on the status of ecological systems, plant communities, vegetation and wildlife.
Fast forward a little over a decade into the now present and the results are quite remarkable. Not only were the ecological systems, plant communities and vegetation given special attention and care, there were also two types of wildlife reintroduced to what used to be their natural habitats – the American Bison and the Black Footed Ferret.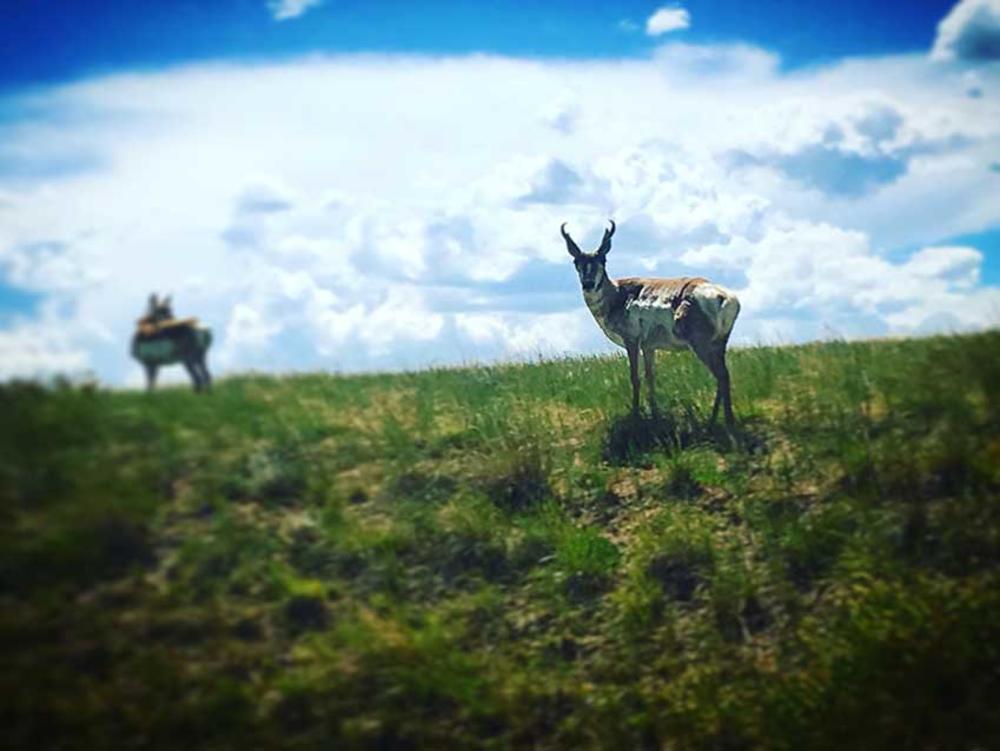 More than 150 years had passed since Bison roamed the prairie at Soapstone, but in November of 2015 the Laramie Foothills Bison Conservation Herd, a genetically pure Bison with a Yellowstone bloodline, was reintroduced to the Soapstone Natural Area. The reintroduction happened thanks to a collaboration between the City of Fort Collins Natural Areas Department, Colorado State University, the Larimer County Natural Resources Department and the US Department of Agriculture Animal and Plant Health Inspection Service. Long story short, CSU researchers used DNA from a surviving herd native to Yellowstone National Park to create the genetically pure herd of bison that now roam Soapstone. With the help of USDA Animal and Plant Health Inspection Service, CSU researches were able to ensure these Bison were genetically pure and were also able to create embryos that were free of the deadly disease brucellosis, a disease that was prevalent in most Yellowstone herds.
Due to unnecessary slaughter in the late 1800s Bison were brought to the brink of extinction. Thanks to conservation and education Bison are no longer an endangered species. And, with initiatives like the one taken at Soapstone it now looks as if Bison will be roaming the earth for a very long time.
The enchanting bison herd will wander inside 1,000 fenced acres spanning both the Soapstone Prairie Natural Area and the Red Mountain Open Space.
And, as if this story wasn't magnificent enough, just days before President Barack Obama named the American Bison the national mammal of the United States, the Soapstone Herd saw the first births of Bison calves in 150 years on these lands.
Visitors may see the bison in their pasture March-November (Soapstone Prairie Natural Area closes for the season in December, January, and February).
One beautiful story deserves to be complimented by another, and that story is the one about the endangered Black Footed Ferret.
In September of 2014, 30 Black Footed Ferrets were released from captivity and reintroduced back to Soapstone Prairie. With fewer than 500 in existence worldwide today, Black Footed Ferrets are one of the most endangered mammals in North America, and at one time were THE most endangered; two thirds of them live in a recovery center east of Wellington.
It was widely believed in the scientific community that the ferrets were extinct by 1979, but in an incredible turn of events Black Footed Ferrets were rediscovered in 1981 near Meeteetse, Wyo. As the story has been told a ranch dog brought a dead ferret home and dropped it on his owners' porch. Not having ever seen an animal like this before, a weasel appearing to be wearing little black boots on all four paws, the ranchers decided to take the carcass to a local taxidermist who identified it as a Black Footed Ferret. The taxidermist instantly called wildlife experts, who then surveyed the entire surrounding area of Meeteetse, finding a tiny population of Black Footed Ferrets. The rest is history and the Black-Footed Ferret Recovery Program was born.
Today, both Black Footed Ferrets and American Bison can be observed at Soapstone Prairie Natural Area. Bring binoculars, as there is 1,000 acres of land these animals roam on. The area truly is special and it tells such a great story.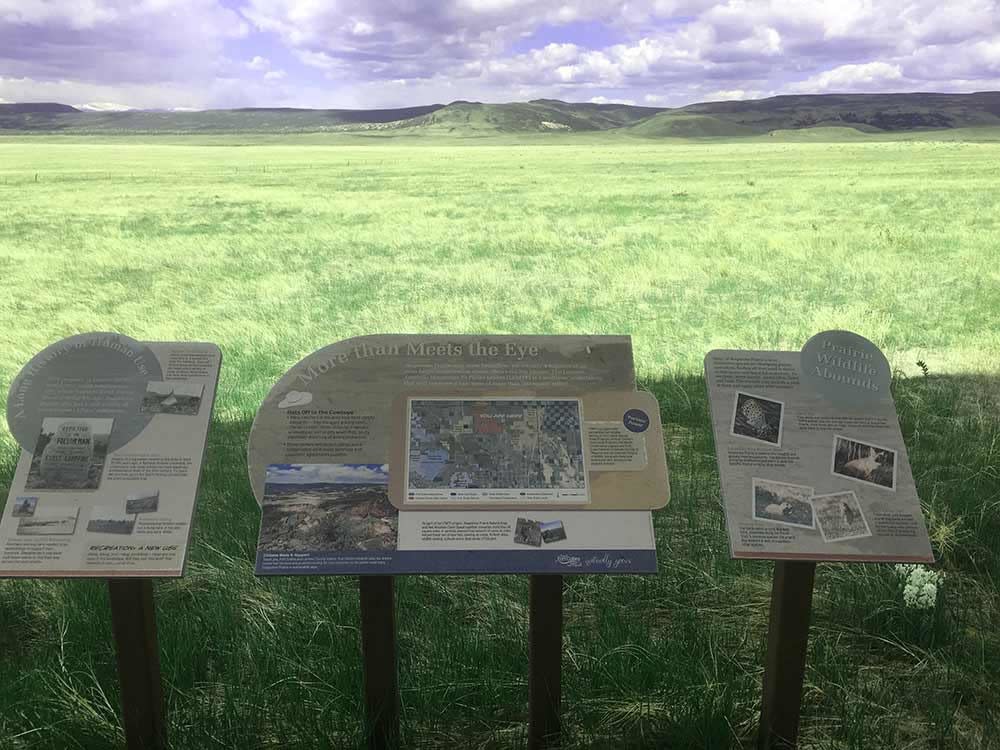 Let's not forget the cultural significance of soapstone as well. Sometimes this can get lost in all the talk of the beautiful plant and wildlife that inhabit the prairie. There happens to be an expansive human history at Soapstone dating back 12,000 years to the Ice Age. The most popular site at Soapstone is the Lindenmeier archeological site, which is a National Historic Landmark. Excavations at the site show there was human habitation in North America dating back as far as 10,000 years ago. Folsom culture is the most prominent at the site with findings of needles, beads and stone tools, making the Lindenmeier site the most extensive Folsom culture site found to this day.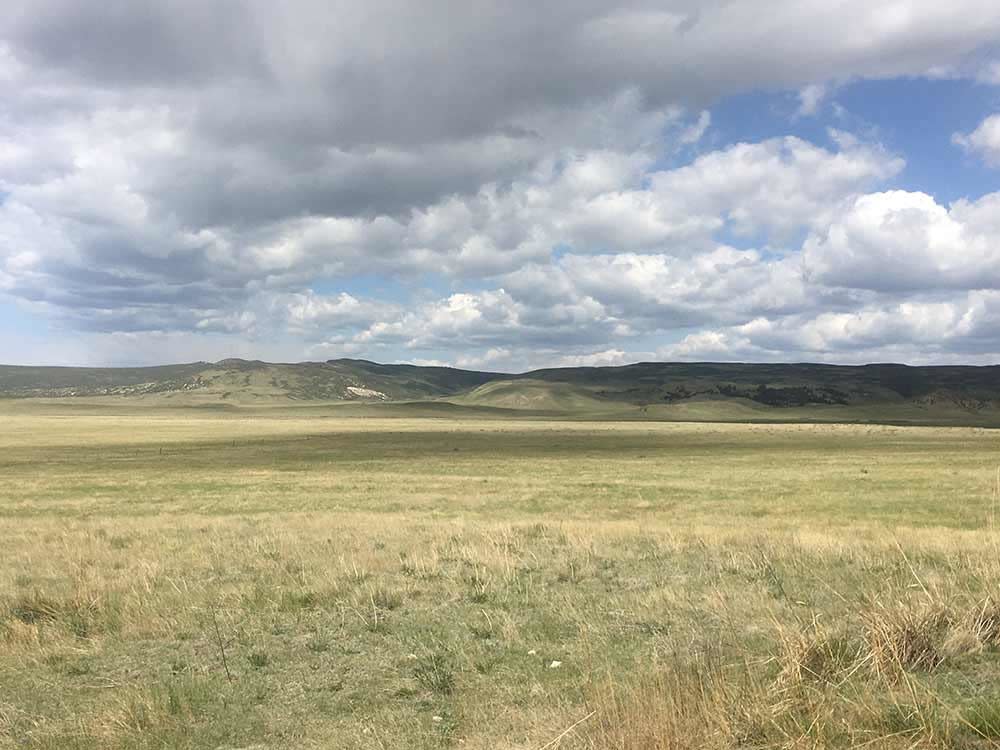 Directions
Soapstone Prairie is 25 miles north of Fort Collins, allow about an hour travel time. From Fort Collins, take Hwy 1/ Terry Lake Road to County Road 15 north (towards Waverly). From CR 15, turn north onto Rawhide Flats Road and continue north to the entrance station.
From I-25, take exit 288 (Buckeye Road) west to County Road 15. Go north on CR 15 and turn north onto Rawhide Flats Road. Follow Rawhide Flats Rd to the entrance station. Soapstone Prairie is not accessible via I-25 exit 293 (CR 126/CR 5).