This August in Fort Collins is booming with exciting concerts, shows, and events you don't want to miss. From nationally renowned talented musicians and comedians to the diversity of performing arts and theatre, you'll undoubtedly find an entertaining and memorable event to attend.
The Performing Arts: Theatre & Live Shows
At The Lincoln Center this month, you can find grand live concerts, dancers, musicians, and inspiring speakers: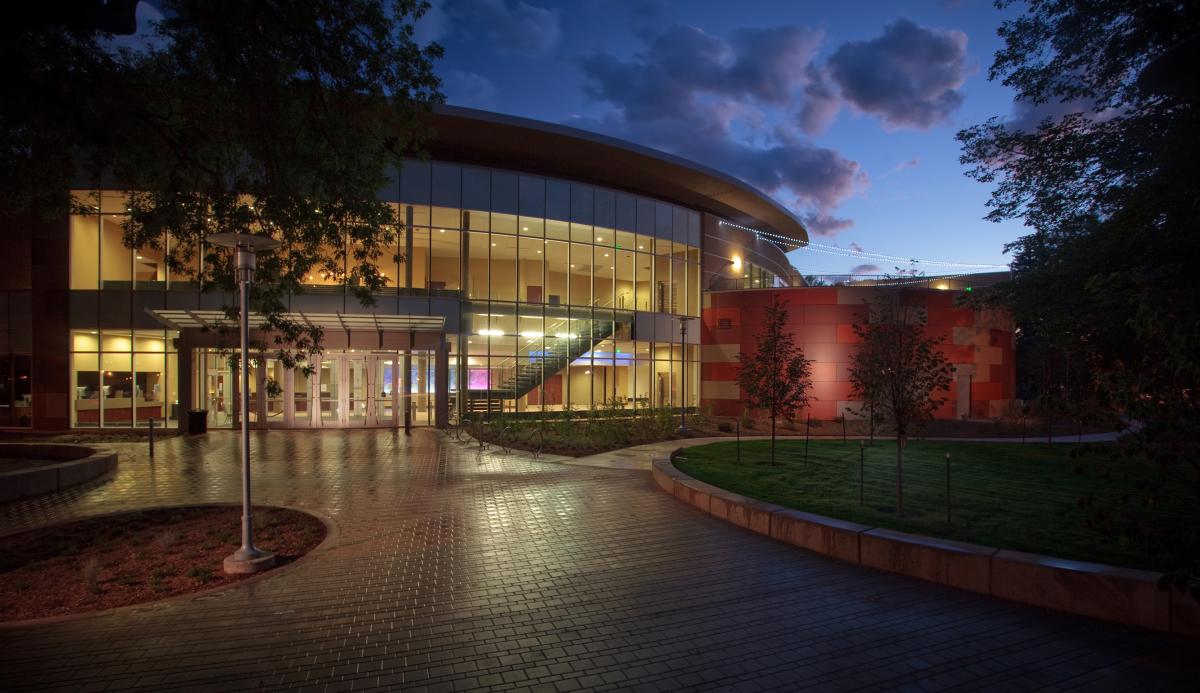 Songs in Summer: August 3, 2023
"An evening musical soiree in the enchanting gardens of Gary and Carol Ann Hixon."
Patron parking is at the rear of the residence. Handicap parking is available at the front of the residence.
6-8:30 PM |  Get Tickets
Learn about details and requirements for each specific show at lctix.com. Guests to The Lincoln Center (three years of age and older) must wear a mask regardless of vaccination status. Guests (over age five) also are required to show either proof of COVID-19 vaccination or a negative Covid test within 72 hours of check-in to attend shows (home tests are not accepted).
LIVE AT WASHINGTONS
Date: August 4, 2023
Location: Washingtons
"With their ninth studio album, Simple Things, The Band of Heathens came home—geographically, as they returned to their long time base of Austin for the recording; sonically, in an embrace of the rootsy, guitar-based rock with which they made their name; and thematically, with lyrics that speak to appreciating friends and family and our limited time on this planet. It's a confident, assured statement of a group finding its place in the world amid uncertain and troubled times."" 
6 PM |  Get Tickets
Summertime Outdoor Movies
The Holiday Twin Drive-In, one of six drive-in movie lots left in Colorado, hosts drive-in movies. Catch a flick at Fort Collins' classic Holiday Twin Drive-In like the new Barbie movie, Spider-Man: Across the Spider Verse, and many more films to check out on the calendar. The Lyric also hosts summer outdoor movies like Office Space on August 4th and the classic School of Rock on August 25th.  
LIVE MUSIC, FESTIVITIES, & RECURRING CONCERT SERIES
Fort Collins in August is especially fun for live music and festivities. There are plenty of recurring summer concert series events as well as exciting concerts taking place. Below are some of our highlights for this month:
LIVE ON THE LANES AT 830 NORTH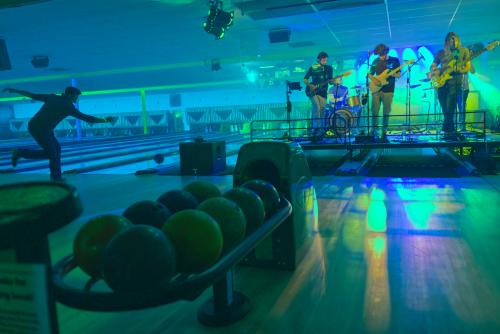 This month, catch Workingman's Wednesdays w/ Tumbledown Shack on August 2nd, and some amazing funk music by Diggin Dirt on August 4th. If you're interested in bluegrass, get tickets to the Airshow & High Country Hustle on August 13th. If you're a Americana and Desert Rock, you won't want to miss Cerise Sprague and The Sol Babes. And, you don't want to miss a free funk show on August 23rd. The artist lineup this month is diverse and interesting! Find the full calendar of concerts here.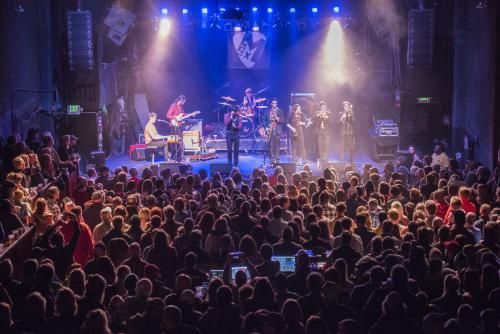 The historic Aggie Theatre, a live music institution in Fort Collins for over 100 years, plays host to several great shows this month: 
Begin the month with Steep Canyon Rangers on August 3rd, and Jaime Wyatt on August 4th.  Lukas Nelson & POTR take the stage on the 5th and Magic Sword on the 8th. The Aggie hosts Soccer Mommy on the 9th, then Satsang on the 10th. Make sure to visit their concert events calendar here for the most up-to-date information about shows and to get tickets. 
AMAZING MUSIC AT WASHINGTON'S AND THE ARMORY

Washington's is a historic 900-person venue in Old Town Fort Collins and regularly hosts big names. This month, catch Better Than Ezra on August 2nd.  The Armory is a more intimate 200-person capacity venue with state-of-the-art acoustics. Artist Emily King takes The Armory stage on August 9th.
Magic Rat, located in Old Firehouse Alley adjacent to The Elizabeth Hotel in Old Town, offers swinging sounds on tap weekly, from big-name artists to local late-night jam sessions. All of these fun concert events are free to enjoy. Check the calendar for all shows taking place throughout the month and current updates.
THE SUNDAY SUMMER SERIES AT THE MISHAWAKA
August 13th & 27th
The Sunday Summer series is a free concert each Sunday at the Mishawaka outdoor stage from 1 - 4:30 PM. No reservations are needed, and you'll be able to sit outside while enjoying the beautiful views of the Poudre Canyon, grab some food from the Mish's outdoor grill, and drink from the bar. You're encouraged to bring chairs, blankets, and shade. On August 13th, The Custom Shop Band takes the stage, and on August 27th, you can catch Britt Devens. 
Bohemian Nights Presents: Thursday Night Live
June 1 - September 7
This summer's series lasts June through September featuring weekly concerts and showcases a diverse lineup of music from Colorado and beyond. All are invited to enjoy this incredible display of artist discovery, with musical offerings that span many genres and styles. The series will take place on the outdoor stage in Fort Collins' Old Town Square each Thursday from 7 to 9 PM. You can find the Thursday Night Live Line-Up here.
New Belgium Brewing Tour de Fat 
August 26, 2023
Tour de Fat is a costumed bicycle parade followed by a party at New Belgium Brewing with music, entertainment, contests and games. FREE to attend. Beer and swag sold separate. Beer sales benefit local nonprofits including Overland Mountain Bike Association, Bike Fort Collins, Send Town Bike Club, and Fort Collins Bike Co-op. Musical acts include Thee Sacred Souls, Lady Denim, LOVELL, and Decker Rush. Learn more.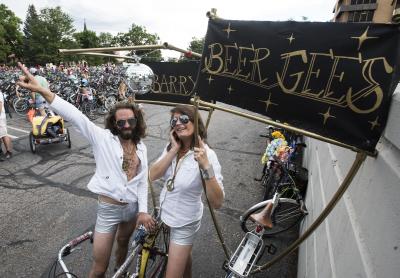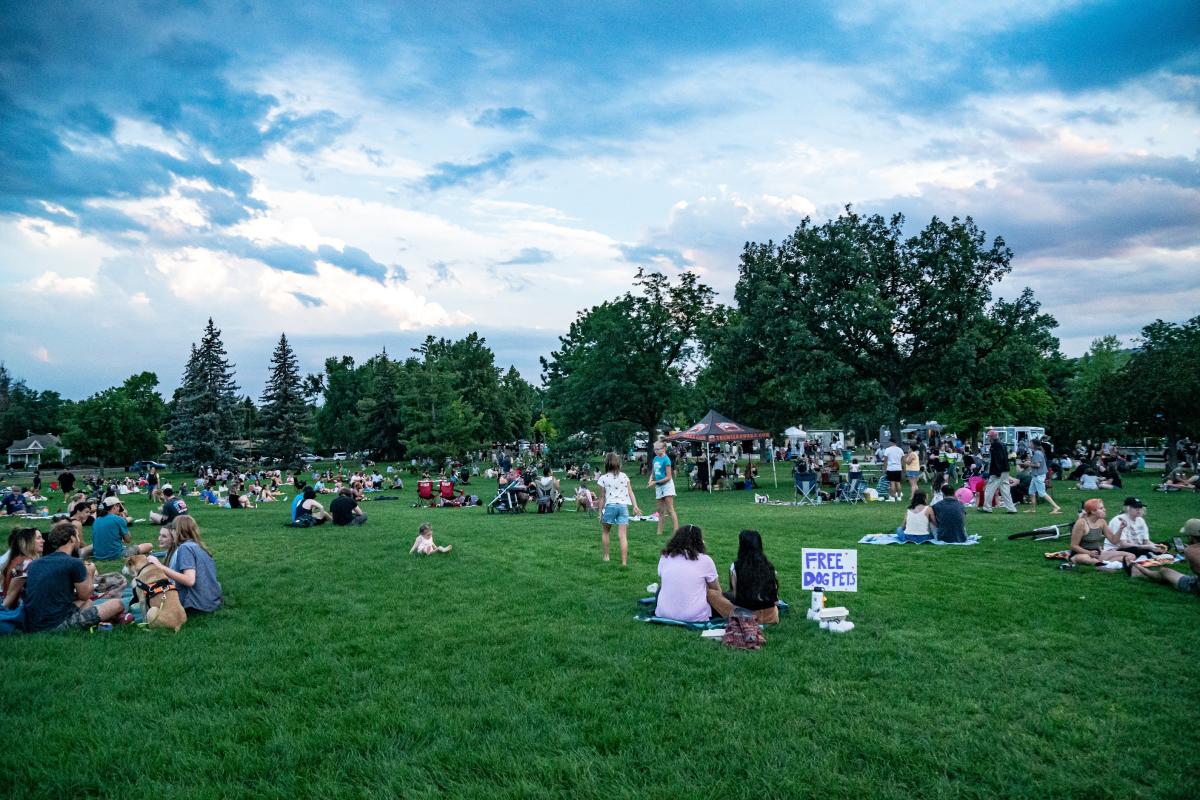 Photo Credit: FoCo Food Truck Rally Photographer Austin Hannon

 

You can enjoy live music presented by The Mishawaka and delicious food at The Fort Collins Food Truck Rally that takes place every Tuesday all summer through September 19th, 5:30 PM to dusk. Expect to get a taste of the best of Fort Collins' food truck scene, meet adorable pups, and relax out in the park while enjoying live tunes.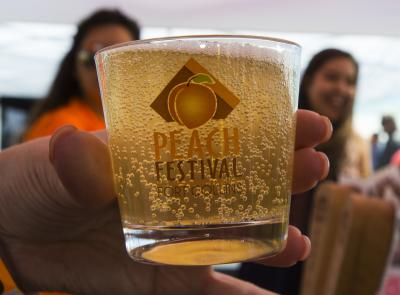 "The Fort Collins Peach Festival seeks to provide a family-friendly event to the Northern Colorado community while promoting service, encouraging community interaction, and allowing local businesses to market and give back to the community through sponsorship."

Location: Civic Center Park
120 N Mason St.
Date: August 19th, 2023
Time: 11 AM - 7 PM
FREE!
Fort Collins Arts & Culture Events
International Keyboard Odyssiad® & Festival, U.S.A. (IKOF)
The International Keyboard Odyssiad® & Festival, U.S.A., is an eight-day summer piano competition and festival featuring over a dozen guest artists and pianists in daily masterclasses and presentations, matinee concerts, the live Semifinal and Final Rounds of the Olympic-styled Odyssiad® Competition, and five nights of riveting concerts by internationally renowned pianists, including Van Cliburn winners. Taking place at the foothills of the majestic Rocky Mountains of Colorado, the International Keyboard Odyssiad® and Festival (IKOF) is designed for pianists of all ages and nationalities, teachers, and the general public who love the piano and its repertoire.
Location: Colorado State University School of the Arts
1400 Remington Street, Fort Collins, CO 80524
Date/Time: July 29 - August 5, 2023
Get Tickets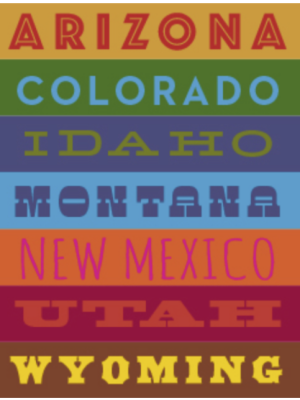 "The Museum of Art Fort Collins is pleased to bring back the popular Rocky Mountain Triennial in 2023. The exhibition was juried from artists in seven states in the Rocky Mountain Region: Arizona, Colorado, Idaho, Montana, New  Mexico, Utah, Wyoming. The exhibition features 46 artists and 60 artworks in all mediums from painting, sculpture, ceramic, drawing, printmaking and more." 
Learn More
Drag at The Lyric! 
Join hostess Krisa Gonna on July 28h to celebrate queerness and the art of making movies altogether on a night of drag, movie themed numbers, big projections on the screen and movie trivia!. You can get your tickets here.
First Friday Art Walk & Celebrations
On Friday, August 4th, you can participate in the monthly Downtown Fort Collins Art Walk tradition. "Art Walk is a monthly self-guided walking tour that celebrates creativity, culture, and community in Downtown Fort Collins on the first Friday of every month! From fine to funky, Art Walk showcases a spectrum of artistic styles to entertain and engage amateurs and art aficionados of all ages, interests and backgrounds." Stop by The America Building this month to explore the arts from 6-9 PM. 
 
LIVE COMEDY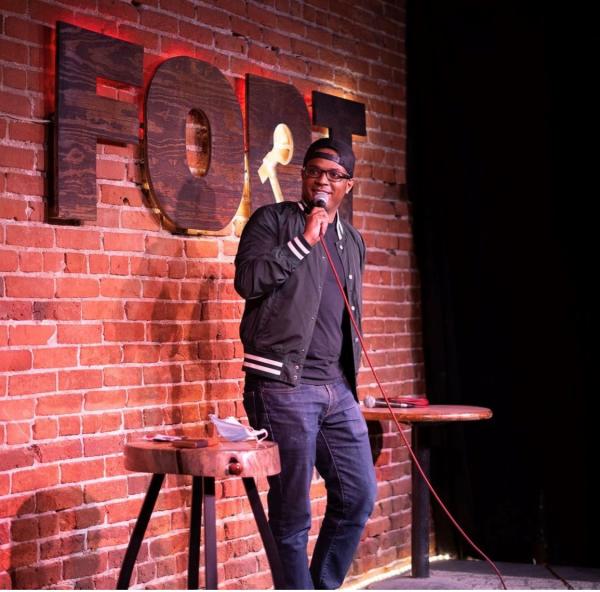 Hosting regular open mic nights, nationally renowned comedians, and burlesque shows, The Comedy Fort is Fort Collins's only comedy club and home to events all month long that you can find here. Highlights this month include the talented Nick Hoff Returns on August 3rd, Al Jackson on August 10th, Amir K Returns on August 11th and 12th, then Gateway Show on August 31st. 

Photo Credit: Melissa Leavenworth
THE RANCH BUDWEISER EVENTS CENTER EVENTS
The Budweiser Events Center at The Ranch Events Complex, located in Loveland, Colorado, is a 7,200 seat multi-purpose venue and is home to the Colorado Eagles of the American Hockey League. This large facility hosts hockey, basketball, football, family shows, rodeos, concerts, trade shows, and several dozen setups to accommodate just about any event. 
Larimer County Fair: August 4-8, 2023
At The Larimer County Fair, you will find lots of live entertainment, exhibits, a carnival, marketplace, rodeo, and much more. Find the schedule of events here. 
PRCA Rodeo: August 6-8, 2023
"The 2023 Larimer County Fair PRCA Rodeo, presented by Pedersen Toyota, will make its return to the Budweiser Events Center at The Ranch on August 6-8. Get ready for the action as the rodeo kicks off at 7 p.m. each night, starting Sunday, August 6. This three-day event, ending Tuesday, August 8, will be an experience you won't want to miss.
All three nights include 8 Rodeo Events, including fan favorite: Mutton Bustin. 

7 PM |  Get Tickets
The Shaw Classic - Strongman Competition: August 19-20, 2023
"The World's Strongest Athletes come to the Budweiser Events Center August 19-20, for The Shaw Classic, a two-day competition of ultimate strength! Witness these incredible athletes Lift Cars, Pull Trucks, Deadlift Tires, and much more! Be part of this inaugural event at the Budweiser Events Center.
To learn more about Brian Shaw and The Shaw Classic, visit his YouTube channel 'SHAWSTRENGTH'."

1 PM |  Get Tickets