This August in Fort Collins is booming with exciting concerts, shows, and events you don't want to miss. From nationally renowned talented musicians and comedians to the diversity of performing arts and theatre, you'll undoubtedly find an entertaining and memorable event to attend.
The Performing Arts: Theatre & Live Shows
At The Lincoln Center this month, you can find grand live concerts, dancers, musicians, and inspiring speakers:
Songs in Summer: August 4, 2022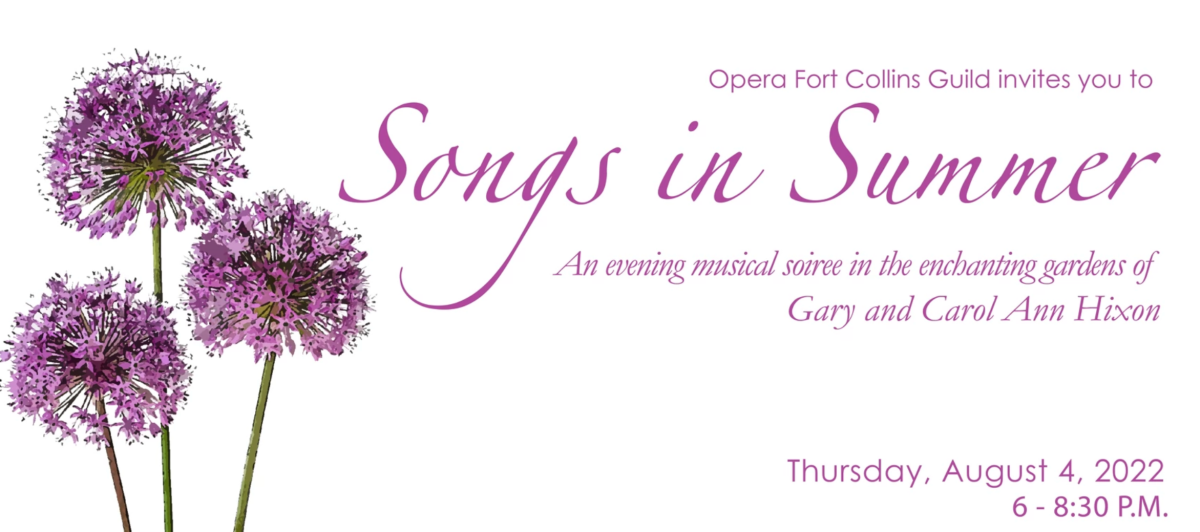 "An evening musical soiree in the enchanting gardens of Gary and Carol Ann Hixon.
Patron parking is at the rear of the residence. Handicap parking is available at the front of the residence."
6-8:30 PM |  Get Tickets
Rocky Horror Show: August 5-7, 2022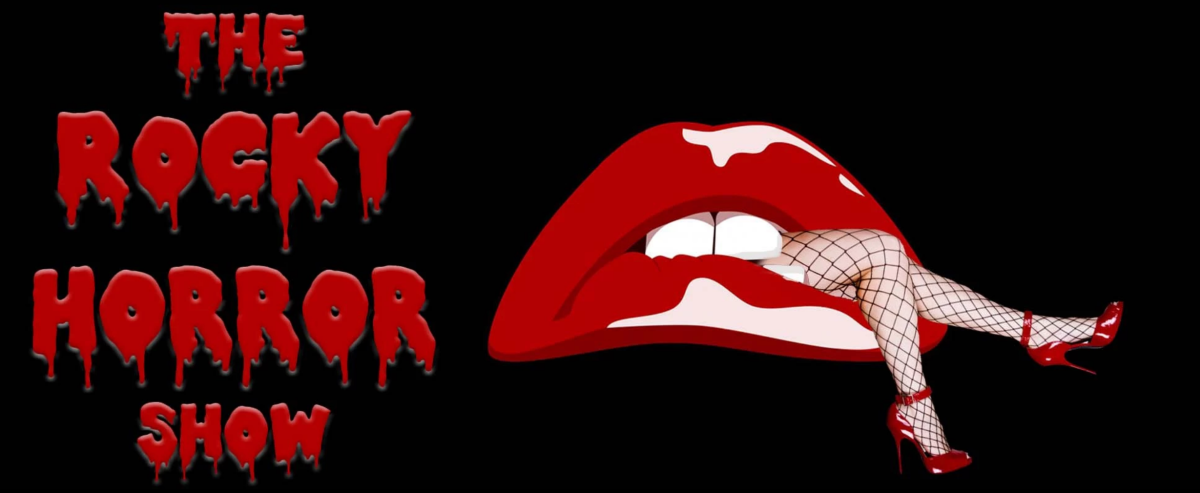 "Based on the cult classic movie, sweethearts Brad and Janet, stuck with a flat tire during a storm, discover the mansion of Dr. Frank-N-Furter. As their innocence is tested and lost, Brad and Janet meet a houseful of wild characters. Through elaborate dances and rock songs, Frank-N-Furter unveils his latest creation: a muscular man named "Rocky." It's a wild ride full of big characters, big dance numbers and big moments of self-discovery."
Various Times |  Get Tickets
FCS Summer Concert: Beetohoven Festival


Date: August 12, 2022
Location: Timberline Church
    "Enjoy a special opportunity to enjoy a live all-Beethoven festival evening. Works include Coriolan Overture, Symphony No. 7, and Piano Concerto No. 4 featuring: the internationally acclaimed pianist David Korevaar as the guest artist." 
7 PM |  Get Tickets

 

Learn about details and requirements for each specific show at lctix.com. Guests to The Lincoln Center (three years of age and older) must wear a mask regardless of vaccination status. Guests (over age five) also are required to show either proof of COVID-19 vaccination or a negative Covid test within 72 hours of check-in to attend shows (home tests are not accepted).  
Summertime Outdoor Movies
The Holiday Twin Drive-In, one of six drive-in movie lots left in Colorado, hosts drive-in movies. Catch a flick at Fort Collins' classic Holiday Twin Drive-In like the new Jurassic World, Top Gun movies, and many more films to check out on the calendar. The Lyric also hosts summer outdoor movies like Jumanji on August 10th and the 90's classic Space Jam on August 24th.  
LIVE MUSIC, FESTIVITIES, & RECURRING CONCERT SERIES
Fort Collins in August is especially fun for live music and festivities. There are plenty of recurring summer concert series events as well as exciting concerts taking place. Below are some of our highlights for this month:
LIVE ON THE LANES AT 830 NORTH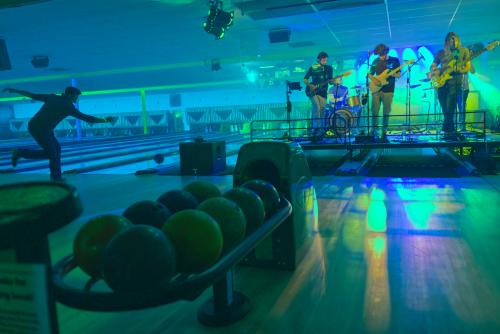 This month, catch PAPER IDOL W/ RETROFETTE (DJ SET) on August 7th, and some amazing bluegrass music by Iron Horse on August 6h. If you're interested in hard rock and symphonic metal, get tickets to the Blast'N'Bowl  Jack Hollywood, The Leshen, and Upper Cut on August 10th. If you're a soul and R&B fan,  you won't want to miss Nick Black with Special Guests.  You don't want to miss psychedelic rock and roll group Knuckleball, Wax Rmantics, Cosmic Problems. The artist lineup this month is diverse and interesting! Find the full calendar of concerts here.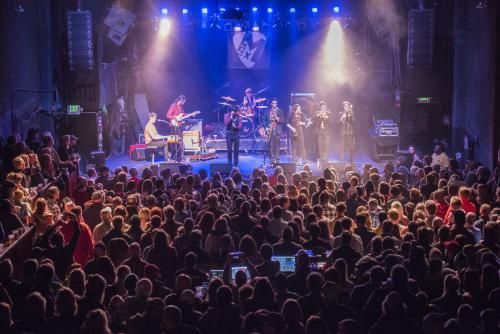 The historic Aggie Theatre, a live music institution in Fort Collins for over 100 years, plays host to several great shows this month: 
Begin the month with Los Toms on August 4th, and Son Volt with Jack Broadbent on August 5th.  Lukas Nelson & POTR take the stage on the 6th and Ballyhoo! on the 7th. The Aggie hosts Shawn James with Gravedancer on the 9th, then Red Fang on the 10th. Make sure to visit their concert events calendar here for the most up-to-date information about shows and to get tickets. 
AMAZING MUSIC AT WASHINGTON'S AND THE ARMORY

Washington's is a historic 900-person venue in Old Town Fort Collins and regularly hosts big names. This month, catch George Poter Jr. & Runnin' Pardners on August 6th.  The Armory is a more intimate 200-person capacity venue with state-of-the-art acoustics. Artists Paul Thorn takes The Armory stage on August 10th and Y La Bamba on August 13th.
Magic Rat, located in Old Firehouse Alley adjacent to The Elizabeth Hotel in Old Town, offers swinging sounds on tap weekly, from big-name artists to local late-night jam sessions. All of these fun concert events are free to enjoy. Check the calendar for all shows taking place throughout the month and current updates.
THE SUNDAY SUMMER SERIES AT THE MISHAWAKA
August 7th & August 21st, 2022
The Sunday Summer series is a free concert each Sunday at the Mishawaka outdoor stage from 1 - 4:30 PM. No reservations are needed, and you'll be able to sit outside while enjoying the beautiful views of the Poudre Canyon, grab some food from the Mish's outdoor grill, and drink from the bar. You're encouraged to bring chairs, blankets, and shade. On August 7th, Chris Murray takes the stage, and on August 21st, you can catch Solpride. 
Bohemian Nights Presents: Thursday Night Live
June 2 - September 15
This summer's series lasts for 16 weekly concerts and showcases a diverse lineup of music from Colorado and beyond. All are invited to enjoy this incredible display of artist discovery, with musical offerings that span many genres and styles. The series will take place on the outdoor stage in Fort Collins' Old Town Square each Thursday from 7 to 9 PM June 2nd through September 15th. You can find the Thursday Night Live Line-Up here.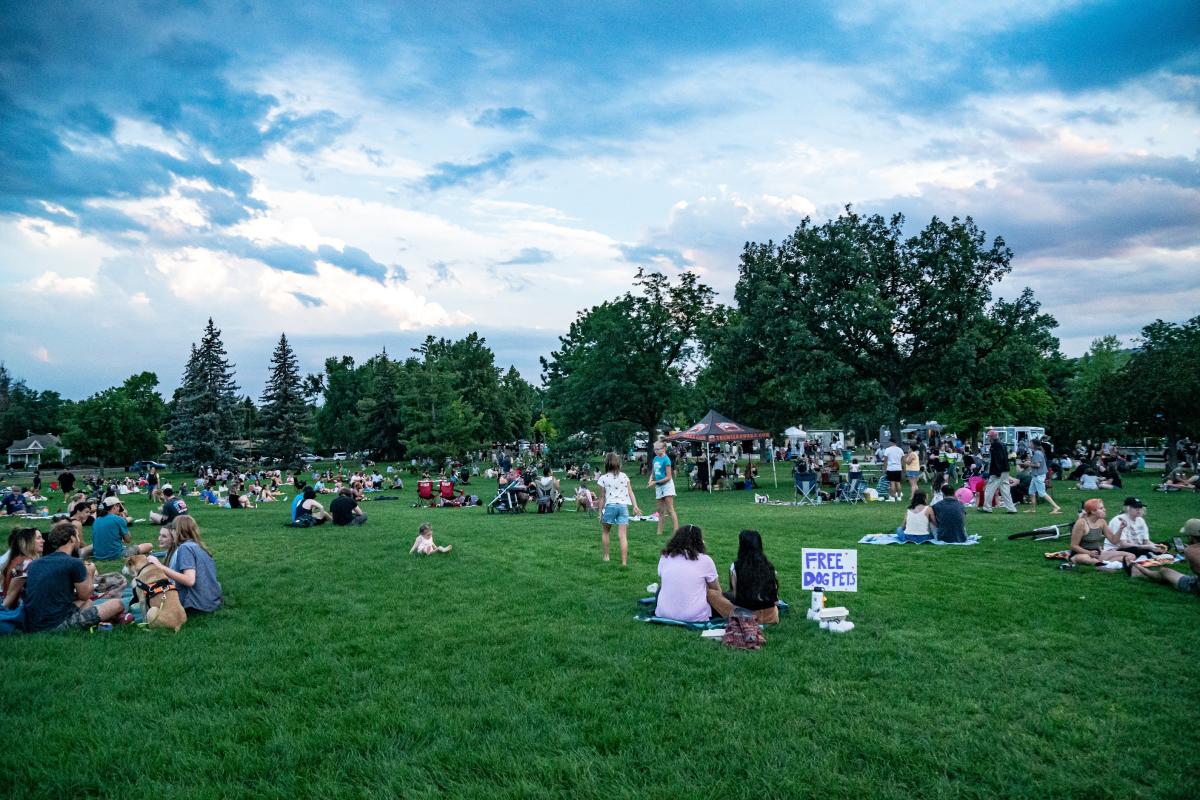 Photo Credit: FoCo Food Truck Rally Photographer Austin Hannon

 

You can enjoy live music presented by The Mishawaka and delicious food at The Fort Collins Food Truck Rally that takes place every Tuesday all summer through September 13, 5:30 PM to dusk. Expect to get a taste of the best of Fort Collins' food truck scene, meet adorable pups, and relax out in the park while enjoying live tunes.

 
World's Biggest Pizza Party
August 27th, 2022
12 - 4 PM at City Park Fort Collins
Fort Collins artisan pizza maker Project Pizza Co. is leading an effort to beat the world record for the world's biggest pizza party! There will be 6 pizza trucks making pizzas, a DJ spinning tunes, and a huge celebration uniting pizza lovers in Fort Collins. The pizza-ful festivities will be at City Park Fort Collins, beginning at noon and ending at 4 PM.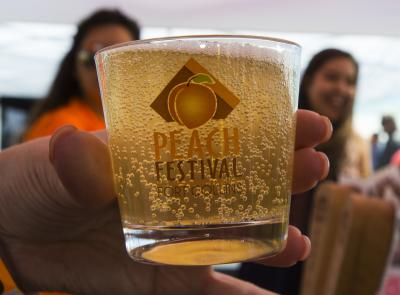 "The Fort Collins Peach Festival seeks to provide a family-friendly event to the Northern Colorado community while promoting service, encouraging community interaction, and allowing local businesses to market and give back to the community through sponsorship."

Location: Holiday Twin Drive-In
2206 South Overland Trail Fort Collins, CO 80526
Date: August 27th, 2022
Time: 11 AM - 6 PM
Get Tickets
FoCo Cafe's 2nd Annual Garden Harvest Social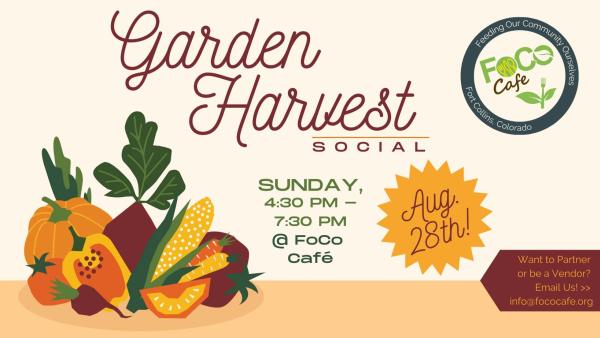 The 2nd Annual Garden Harvest Social presented by FoCo Cafe and The Growing Project is Sunday, August 28th, 4:30-7:30 PM at The FoCo Cafe. This family-friendly event will include small bites from local chefs, live music by local artists, craft beer, wine, kombucha, and other beverages. You will have the chance to win fun prizes and experiences. To ensure the event is accessible to all community members, there are options to fund full or partial tickets. With every adult ticket purchased, the event organizers will give one for free to a community member who otherwise could not afford to join the fun. You can get your tickets here.
Fort Collins Arts & Culture Events
International Keyboard Odyssiad® & Festival, U.S.A. (IKOF)
"The International Keyboard Odyssiad® & Festival, U.S.A. (IKOF), is an eight-day summer piano competition and festival featuring over a dozen guest artists and pianists in daily masterclasses and presentations, mini-recitals, the live Semifinal and Final Rounds of the Olympic-styled Odyssiad® Competition, and six nights of riveting concerts by internationally renowned pianists, including Van Cliburn winners. Taking place at the foothills of the majestic Rocky Mountains of Colorado, the International Keyboard Odyssiad® and Festival is designed for pianists of all ages and nationalities, teachers, and the general public who love the piano and its repertoire."
Location: Colorado State University School of the Arts
1400 Remington Street, Fort Collins, CO 80524
Date/Time: July 30, 2022 - August 6, 2022
Get Tickets
A Culture Preserved (in the Black Experience) Exhibition At The Museum of Art Fort Collins
July 29 – October 16, 2022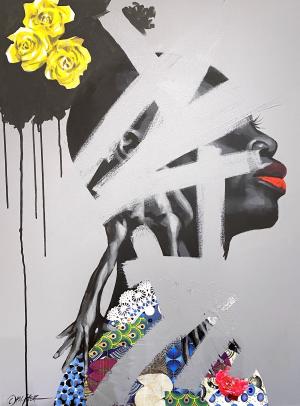 "A Culture preserved in the Black Experience addresses how Black culture and its heritage reflect and shape values, beliefs, and aspirations, which define a people's identity. By bringing together the past and the present, the old meets the new in the black artistic world. It is important for Black people to preserve and share their cultural heritage through the arts, as it keeps and holds their truths as a people. This exhibition presents and preserves the Black visual artist narrative. The exhibition explores how Black people relate and fit within the American dream where they have had to reshape and reformulate their identities."
Learn More
Every Wednesday from 5-7 PM, you can take the family out to participate in Super Cool Kids Club: "Come on by for weekly live music, art projects, educational demos, and more. Any afternoon, you might see jugglers, reptiles, dancers, chemistry experiments, and more. Pottery will be thrown, the musical theatre will be sung, fire hoses will be sprayed, books will be read, art will be made!"
Family Movie Night is hosted on Wednesday nights starting at 9 PM. Come the weekend, you can watch some cartoons from 10 AM - 12 PM. 
First Friday Art Walk & Celebrations
On Friday, August 6th, you can participate in the monthly Downtown Fort Collins Art Walk tradition. "Art Walk is a monthly self-guided walking tour that celebrates creativity, culture, and community in Downtown Fort Collins on the first Friday of every month! From fine to funky, Art Walk showcases a spectrum of artistic styles to entertain and engage amateurs and art aficionados of all ages, interests and backgrounds." Stop by The America Building this month to explore the arts from 6-9 PM. 
Are you in search of an Oktoberfest Celebration in Fort Collins? Kick off your Oktoberfest celebration at Odell Brewing. Polka ban Denver's Thirsty will be playing from 3 - 5 PM, and Big Raven Bread will serve fresh soft pretzels.
Location: Odell Brewing Co.
800 E Lincoln Ave, Fort Collins, CO 80524
Date/Time: August 21, 2022
11 AM - 8 PM
LIVE COMEDY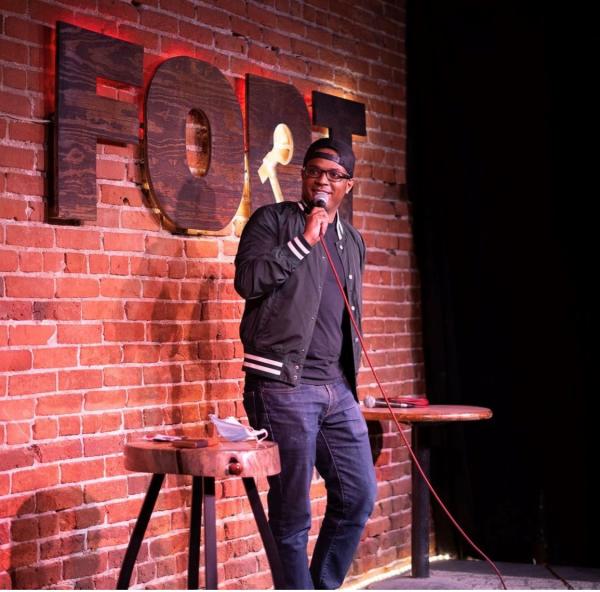 Hosting regular open mic nights, nationally renowned comedians, and burlesque shows, The Comedy Fort is Fort Collins's only comedy club and home to events all month long that you can find here. Highlights this month include the talented Akeem Woods on August 5th & 6th, Jackie Kashian on the 12th and 13th, Chris Garcia on the 19th and 20th, then Amy Miller on the 26th and 27th. 

Photo Credit: Melissa Leavenworth
THE RANCH BUDWEISER EVENTS CENTER EVENTS
The Budweiser Events Center at The Ranch Events Complex, located in Loveland, Colorado, is a 7,200 seat multi-purpose venue and is home to the Colorado Eagles of the American Hockey League. This large facility hosts hockey, basketball, football, family shows, rodeos, concerts, trade shows, and several dozen setups to accommodate just about any event. 
Larimer County Fair: August 5-9, 2022
At The Larimer County Fair, you will find lots of live entertainment, exhibits, a carnival, marketplace, rodeo, and much more. Find the schedule of events here. 
PRCA Rodeo: August 7-9, 2022
"The 2022 Larimer County Fair PRCA Rodeo, presented by Pedersen Toyota, will make its return to the Budweiser Events Center at The Ranch on August 7-9. Get ready for the action as the rodeo kicks off at 7 p.m. each night, starting Sunday, August 7. This three-day event, ending Tuesday, August 9, will be an experience you won't want to miss.
This year's PRCA Rodeo boasts award-winning bullfighters each night, plus Hall of Fame Stock Contractor Beutler and Son Rodeo Company who have been producing some of the largest, most popular rodeos across the United States since the 1930's.
All three nights include 7 Rodeo Events, include the fan favorite -  Mutton Bustin'."
7 PM |  Get Tickets
The Shaw Classic - Strongman Competition: August 13 & 14, 2022
"The World's Strongest Athletes come to the Budweiser Events Center August 13-14, 2022, for The Shaw Classic, a two-day competition of ultimate strength! Witness these incredible athletes Lift Cars, Pull Trucks, Deadlift Tires, and much more! Be part of this inaugural event at the Budweiser Events Center.
To learn more about Brian Shaw and The Shaw Classic, visit his YouTube channel 'SHAWSTRENGTH'."
1 PM |  Get Tickets
Wolf Pack Ninja Tour: August 20 & 21, 2022
"The Wolf Pack Ninja Tour will make its return to the Budweiser Events Center on August 20-21.  Decorated Wolf Pack Ninjas from across the world including defending American Ninja Warrior Champion Kaden Lebsack, defending Wolfpack Ninja Champion Adam Rayl, stuntwoman Jesse Graff, American Ninja Warrior Junior Champion Taylor Greene, Australian American Ninja Warrior Finalist Olivia Vivian, American Ninja Warrior finalists Joe Moravksy, Andy Lowes, Flip Rodriquez and many more are all prepared to be part of the four-city tour. Ninja and America's Got Talent finalist, Travis Brewer, will perform the halftime show during the Final Competition."
Various Times |  Get Tickets
Cirque Du Soleil - OVO : August 26 - 28, 2022
"OVO is a headlong rush into a colorful ecosystem teeming with life, where insects work, eat, crawl, flutter, play, fight and look for love in a non-stop riot of energy and movement. The insects' home is a world of biodiversity and beauty filled with noisy action and movements of quiet emotion. OVO is overflowing with contrasts. The hidden, secret world at our feet is revealed as the tender and torrid, noisy and quiet, peaceful and chaotic. And as the sun rises on a bright new day, the vibrant cycle of insect life begins anew!"
Various Times |  Get Tickets