If you're up for taking a road trip for mouth-watering food (and you should be), you ought to know that Fort Collins is the Northern Colorado regional hub for the widest array of stellar dining options. The variety in choices spans international, farm-to-fork, comfort, upscale, and contemporary casual. We've picked out some Fort Collins favorites to try that are absolutely worth the drive:
Bistro Nautille
Address: 150 W Oak St, Fort Collins, CO 80524
With over 30 years of experience in the restaurant industry, the owners of Bistro Nautille are no amateurs to what it takes to craft the best dining experience. This Fort Collins French restaurant does not overlook the importance of freshness, taking no shortcuts to offer the highest quality local farm fresh greens and fresh flown-in seafood. Choose from rich and saucy menu items like the beef bourguignon or try the flavorful lamb merguez, a North African originating sausage, en croute. 
Cafe Vino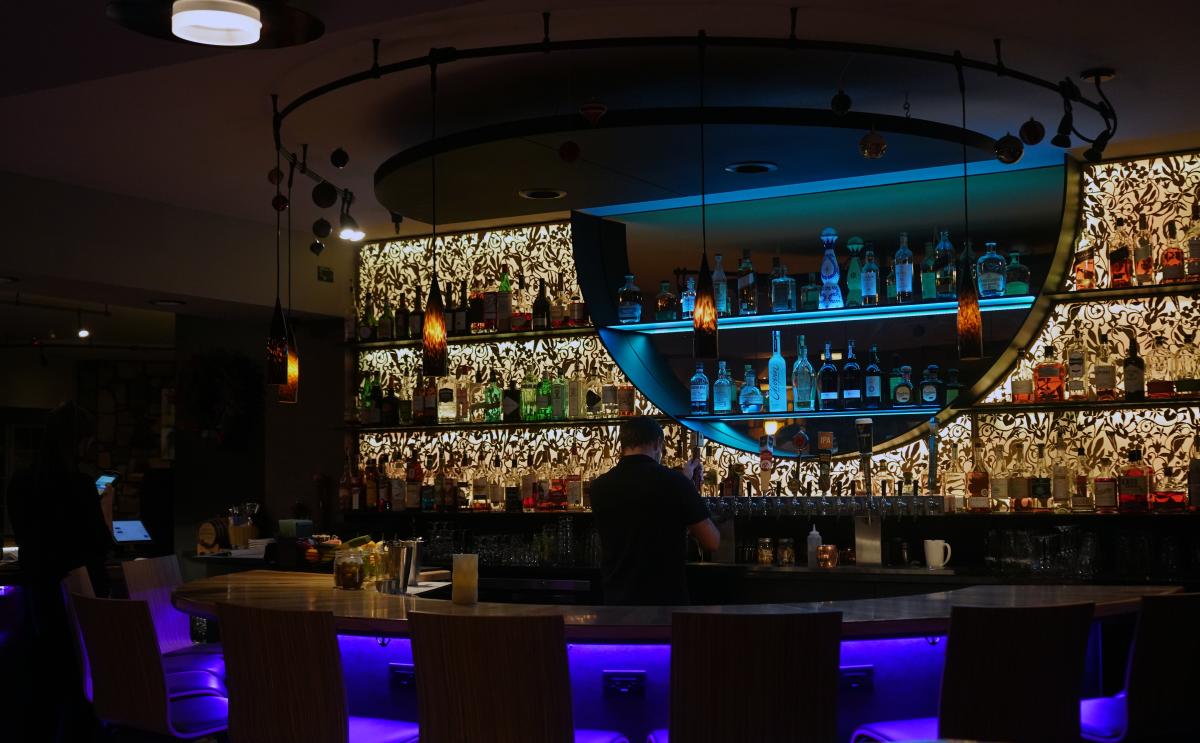 Address: 1200 S College Ave, Fort Collins, CO 80524
With tantalizing European-inspired menu items like a salmon roulade and lamb osso bucco and fine wine to pair like the posh pours and tour of Italy flights, Cafe Vino provides an elevated dining experience in an intimate setting. Their dishes incorporate the finest fresh local and organic ingredients while never compromising on flavor. The staff is knowledgeable, friendly, and professional. This is one Fort Collins restaurant you absolutely must try.  
Ginger and Baker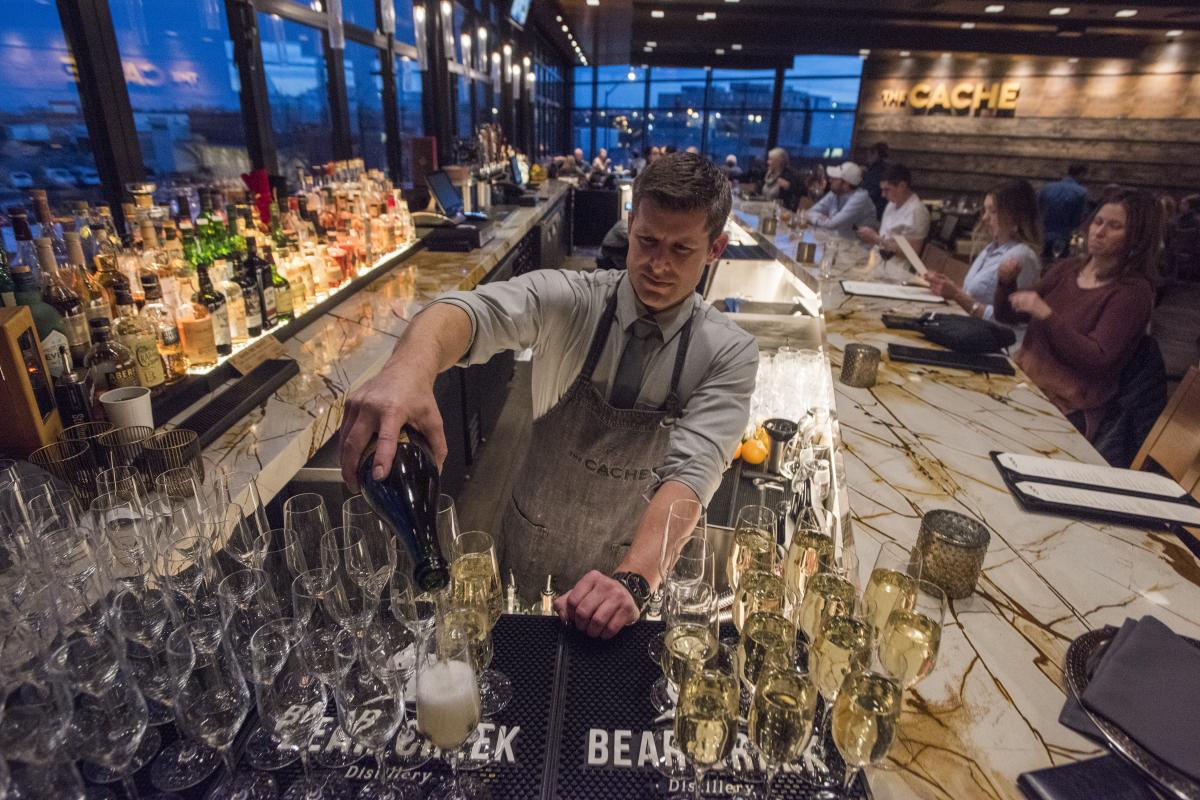 Address: 359 Linden St, Fort Collins, CO 80524
Dining at one of the multiple options to be found inside of Ginger and Baker is an opportunity to not only enjoy a variety of high-quality handcrafted offerings, but also an opportunity to experience dining in one of Fort Collins' most stunning, historic buildings. 
The Cafe: For comfort food options like biscuits, fried chicken, and pot pie crafted with primarily locally sourced ingredients, The Cafe is the place to be. The setting is casual, warm, and inviting – perfect for an afternoon meal.
The Cache: For an elevated dining experience with menu options like bison carpaccio, hand-cut Colorado steaks, pan-seared scallops, and melt in your mouth braised short rib to name a few, The Cache is a must-visit. 
Jaws Sushi
Address: 1205 W Elizabeth St, Fort Collins, CO 80521
When we're talking about Jaws Sushi, we're not talking about dainty rolls that leave you craving more for dinner, but rather grand, flavor-packed, creative rolls that hit the spot just right. Rolls like the OG Kim K Roll with tempura shrimp, cream cheese, cucumber, spicy tuna, and a customizable spice level will leave you satisfied and planning your next Fort Collins trip for Jaws soon. If you lean toward nori, sashimi, and simpler rolls, Jaws offers plenty of options to match your cravings too!
Little on Mountain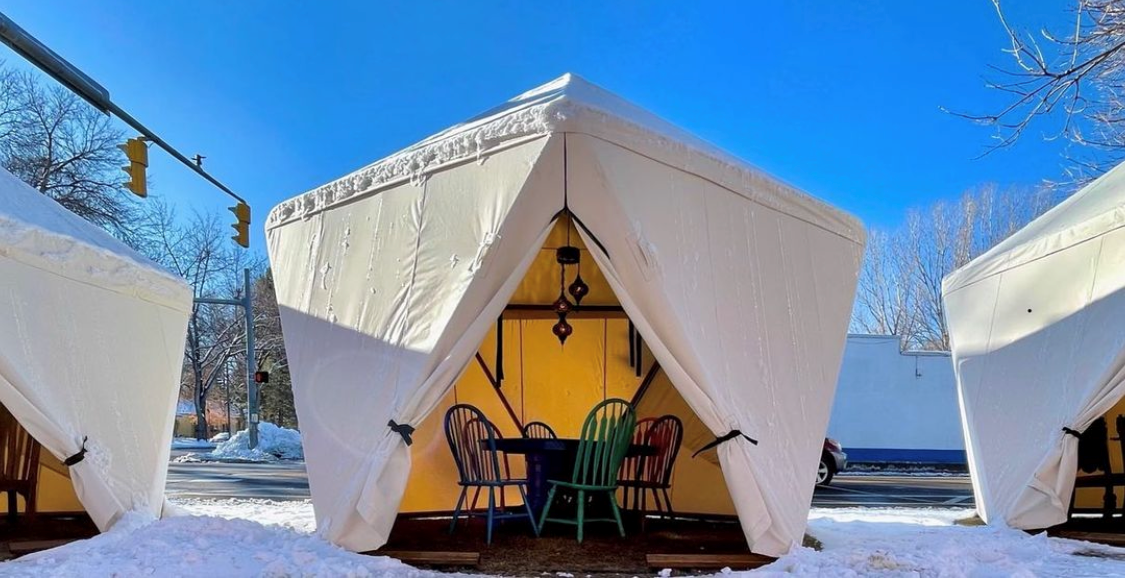 Address: 1046 W Mountain Ave, Fort Collins, CO 80521
This "little" restaurant has made quite a big, positive impact on the Fort Collins dining and overall food scene. Little prides itself in local and seasonal ingredient sourcing, attributing much of their menu's credit to the hard work of the farmers, ranchers, fishmongers, roasters, and growers that they partner with. The philosophy here is quite simple: quality ingredients make for superior dishes - -and we couldn't agree more. The list of local farm partnerships supplying the freshest possible ingredients is impressive: Native Hill, Folks, Jodar, Garden Sweet Forevergreen, Sunspot Urban, Crego, Hazel Dell, and Morning Fresh to name just a few. For these reasons and more, we think you should make the drive and give this restaurant a try.
The Still Whiskey Steaks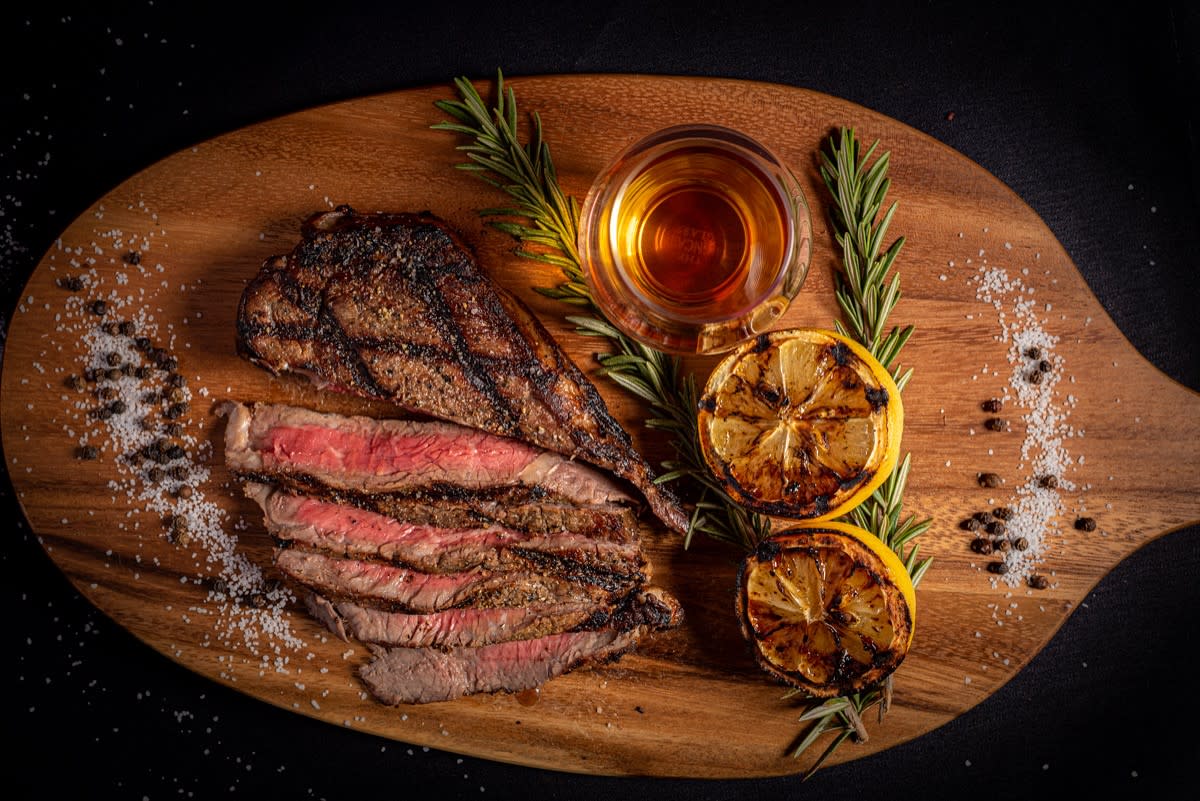 Photo credit: Kelly Buster   Address: 151 N College Ave, Fort Collins, CO 80524  

Finding the perfect Fort Collins steak is worthy of its own dedicated blog as the options are many, nevertheless, The Still Whiskey Steaks restaurant stands out uniquely in its offering of proprietary locally distilled whiskey marinated black Angus beef steaks. The whiskey tie-in doesn't end there – this establishment offers 80+ different local, national, and international whiskeys, craft cocktails and beers, and a wine list.  Beyond the menu offerings, the restaurant setting itself is a joy to experience. The unassuming log cabin-inspired decor fosters a very classic, down-to-earth Northern Colorado atmosphere to dine in.

 
The Emporium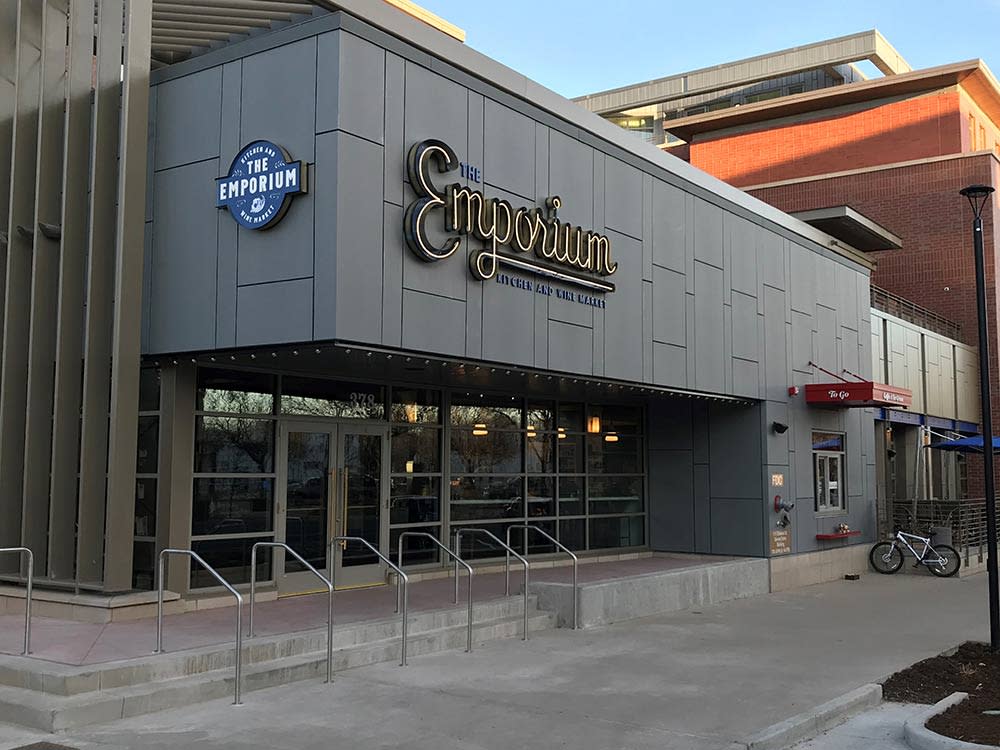 Address: 378 Walnut St, Fort Collins, CO 80524
The Emporium is what you get when you combine a New American bistro and gourmet market inside of a modern and vibrant interior aesthetic, all with a kind and professional staff that keeps a pulse on food and drink trends. This spot is terrific for both an intimate meal or social gatherings as the menu offers up a wide variety of quality options and the beautiful space is roomy enough to accommodate groups. We love that a meal at The Emporium can be followed up with live music at The Magic Rat or even a digestif to be enjoyed at The Sunset Lounge, all within the same building of the stunning Elizabeth Hotel.
The Farmhouse at Jessup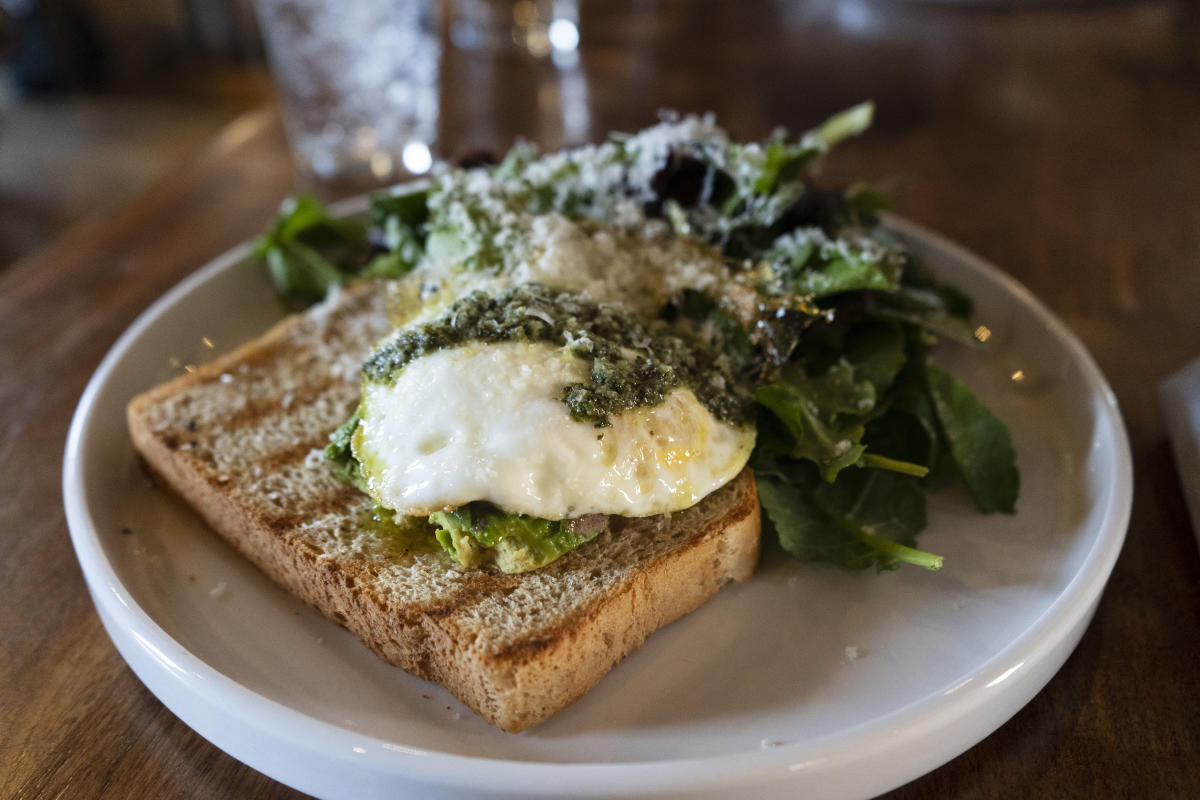 Address: 1957 Jessup Dr, Fort Collins, CO 80525
Predictably delicious inside of a cozy farmhouse setting is what you can expect out of a dining experience at The Farmhouse at Jessup. The menu is simple in its offerings, yet designed to include such a variety of options that you will surely find something for everyone. The Farmhouse stays true to its building's farmhouse roots and uses high-quality farm-fresh ingredients to craft its menu items– and you will taste that when you dine here. The open window to the kitchen that offers up full behind-the-scenes visibility is symbolic of the transparent culture here, truly embodying farm-to-fork values with all of the local ingredient sourcing. 
The Regional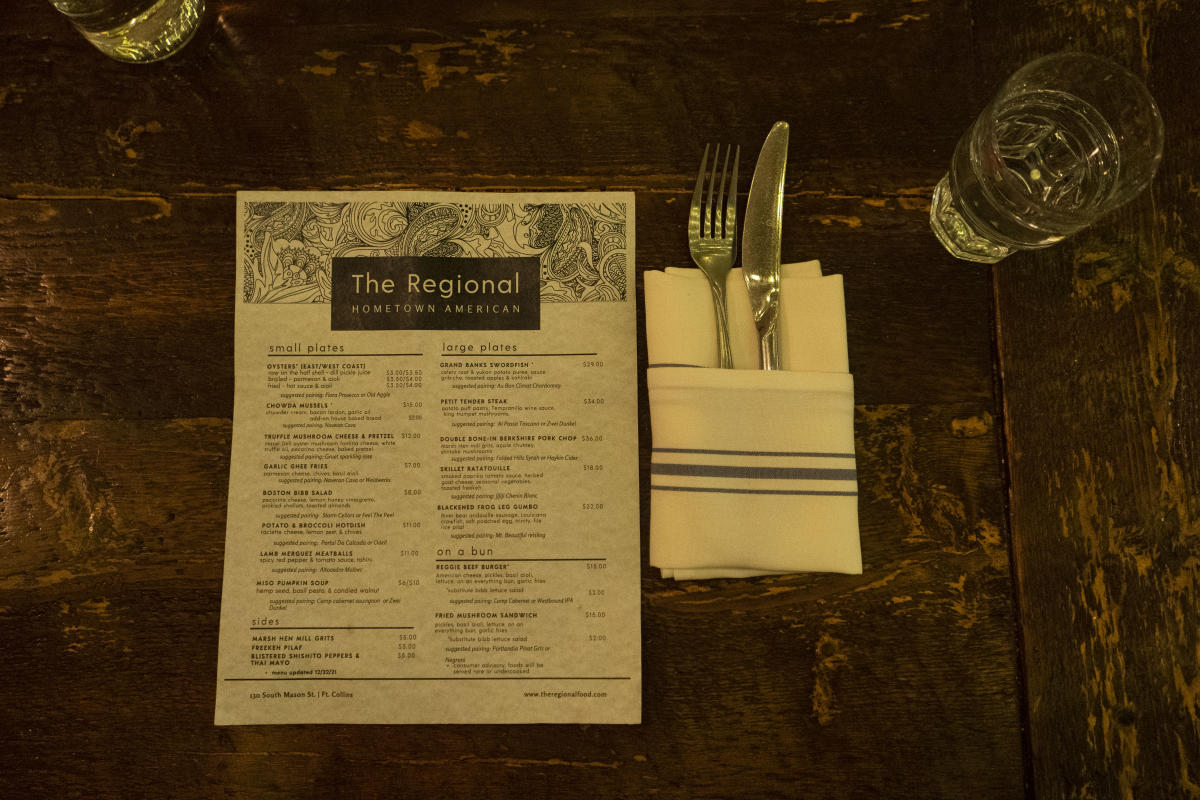 Address: 130 S Mason St, Fort Collins, CO 80524
If you're seeking an adventure to treat all your senses in your dining experience, look no further than The Regional in Fort Collins, Colorado. You would be hard-pressed to find a menu item that doesn't pop with flavor. The use of unapologetically bold ingredients like dill, generous lemon zest and fresh garlic, aromatic herbs, smoky spices, and robust sweet and savory infusions totally make The Regional stand out as a restaurant that promises to take you on an unforgettably unique culinary adventure.