Spring and Summer are often praised as some of the best times for hiking in Colorado.  But if you like to adventure with your four-legged best friend at your side, Fall is the season of choice!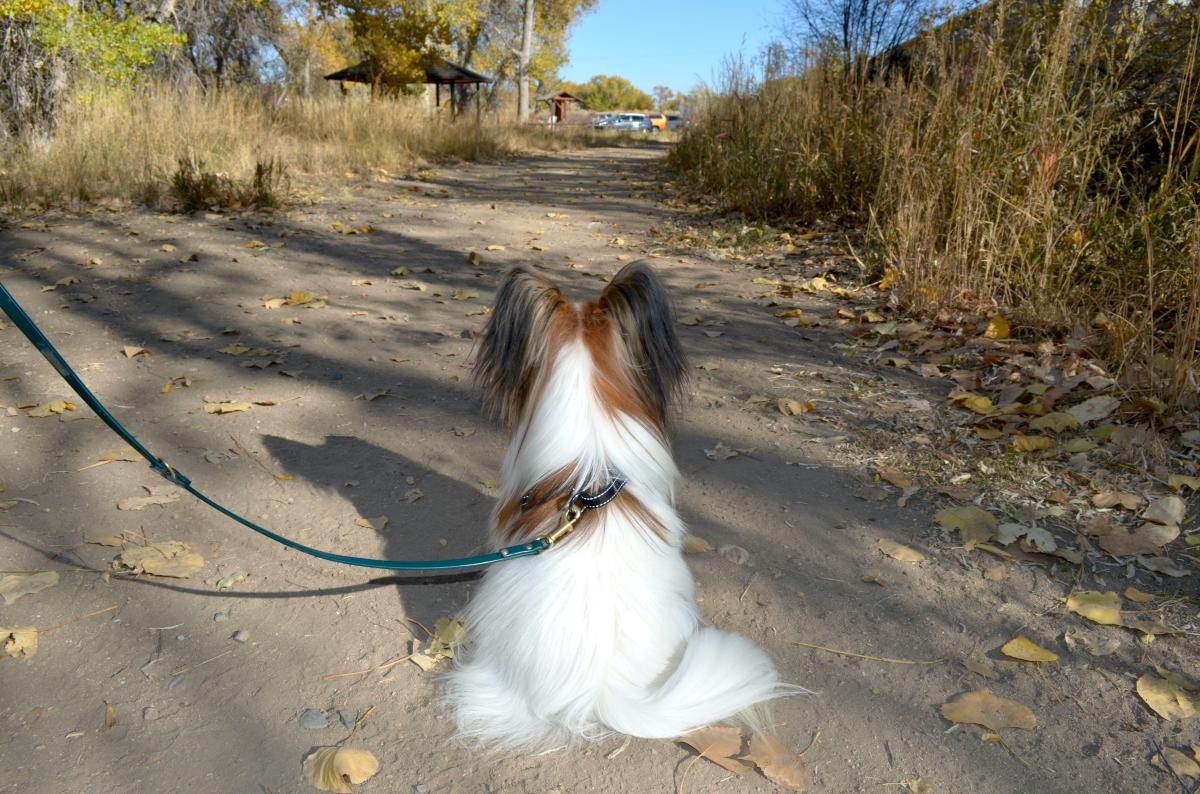 Cooler temperatures mean that you can explore the trails that wouldn't be as safe or pleasant for your dog during the hot summer months, like popular Reservoir Ridge in the foothills of Fort Collins.  Additionally, cooler weather gives many dogs a peppy energy boost, so your dog may be up for tackling some longer distances or more difficult terrain!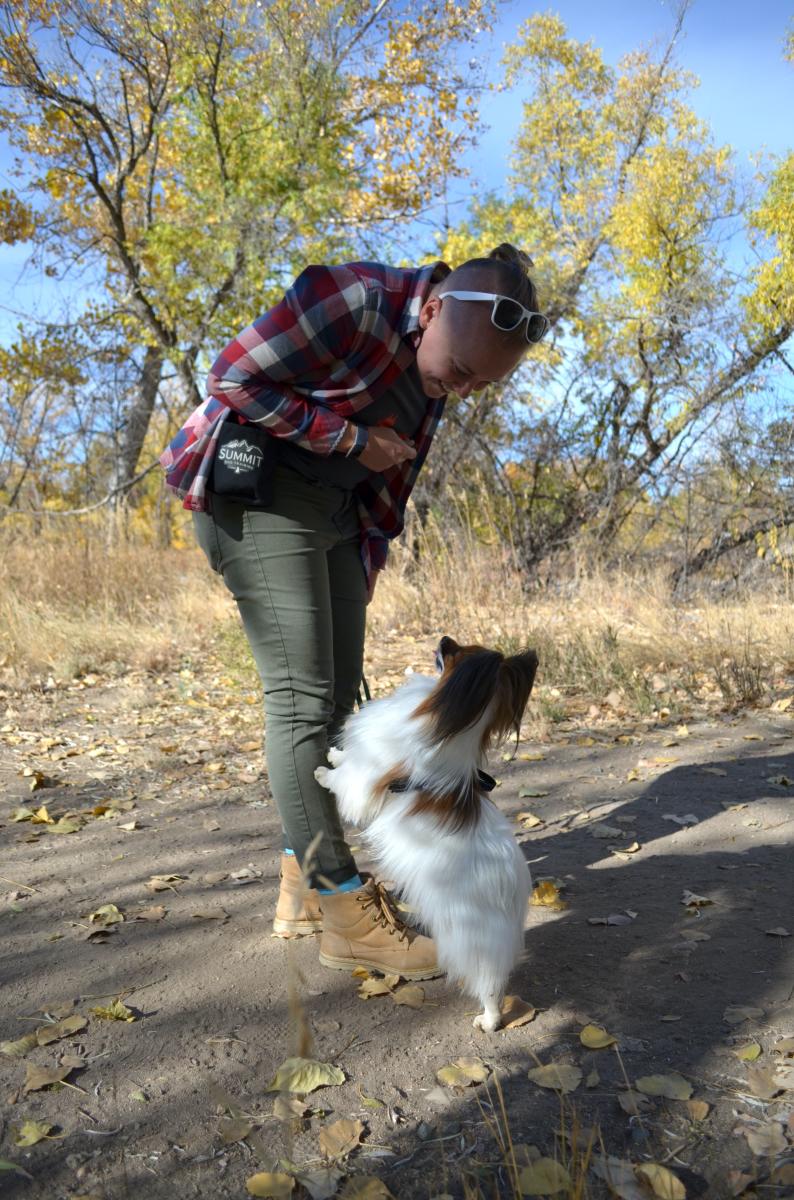 The further into the Fall season we get, the more the Summer safety concerns diminish. While rattlesnakes may have a last flurry of activity in October, once it gets consistently colder, they will be tucked away in hibernation. Winter safety concerns, like thin ice formed on ponds and reservoirs, or sharp and slick ice on trails, aren't yet a big concern in the Fall, making this season one of the safest hiking times for you and your dog!
Less Traffic on the Trail
Back to school routines and the end of the busy summer recreation season means there are usually fewer visitors on the trails, so you and your dog can enjoy a peaceful adventure in nature with fewer disruptions and distractions!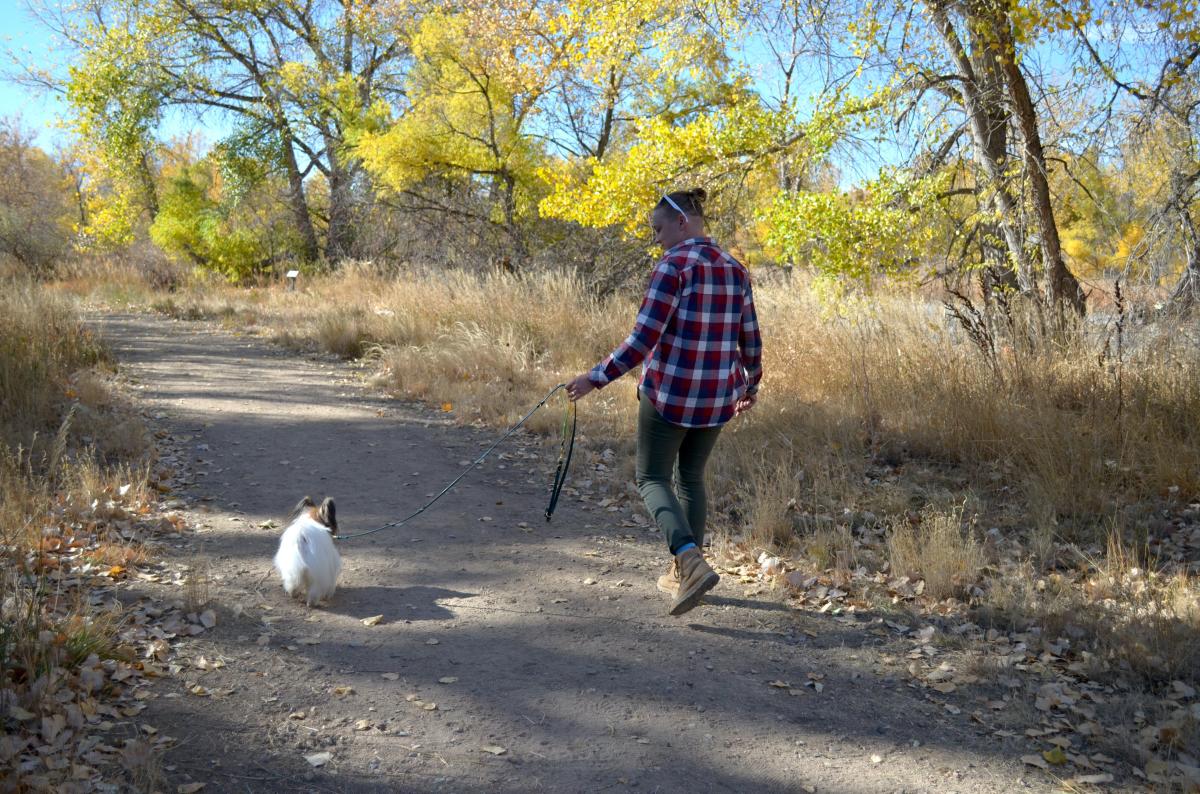 This one speaks for itself - the Colorado fall colors are a beautiful treat for the eyes!  Your dog may not notice this difference, but you certainly will!
We are wishing you and your dog a happy Fall season filled with lots of Northern Colorado Adventures!
  Amber Quann, Owner and Head Trainer at Summit Dog Trainer, is a volunteer blogger for Visit Fort Collins. For additional resources and to learn more about dog training in Fort Collins, visit Summit Dog Training.