The people have spoken, and we have heard them loud and clear on where the best bicycle rides in Fort Collins are! We asked our Facebook fans to tell us their favorite easy, intermediate, and advanced bicycle rides in the Fort Collins area. We received some great feedback and were overwhelmed by the enthusiasm of our fans…But then again, Fort Collins IS a Platinum-Level Bicycle-Friendly Community, so why wouldn't they be excited! Now we're ready to share the top three best bicycle rides in Fort Collins according to YOU!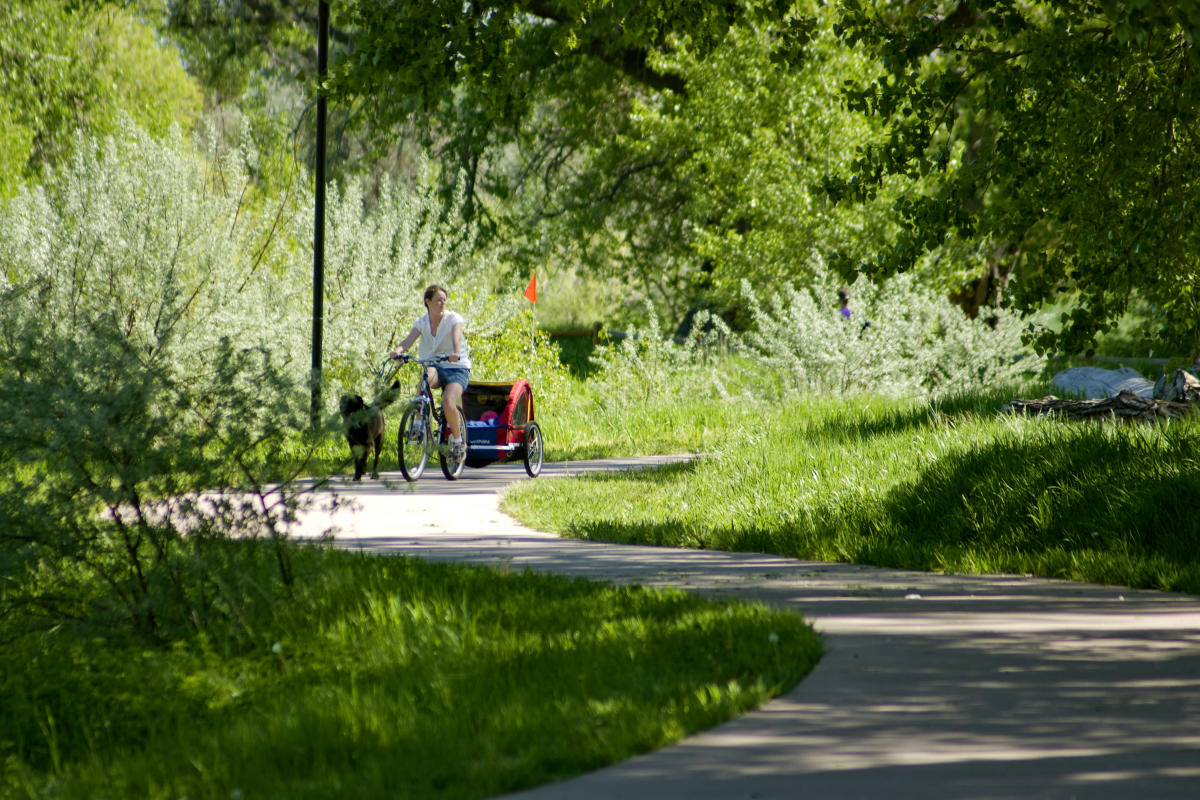 This paved bike trail not only serves as a piece of the interconnected commuter bike routes in Fort Collins, but also as a recreational bike path perfect for people of all ages and skill levels. The beautiful trail follows Spring Creek through several parks in mid-Fort Collins and stretches for nearly 7 miles before connecting with the Poudre Trail. Enjoy tree-lined paths and passages through Spring Canyon Park, Rolland Moore Park and the Pineridge Natural Area among others.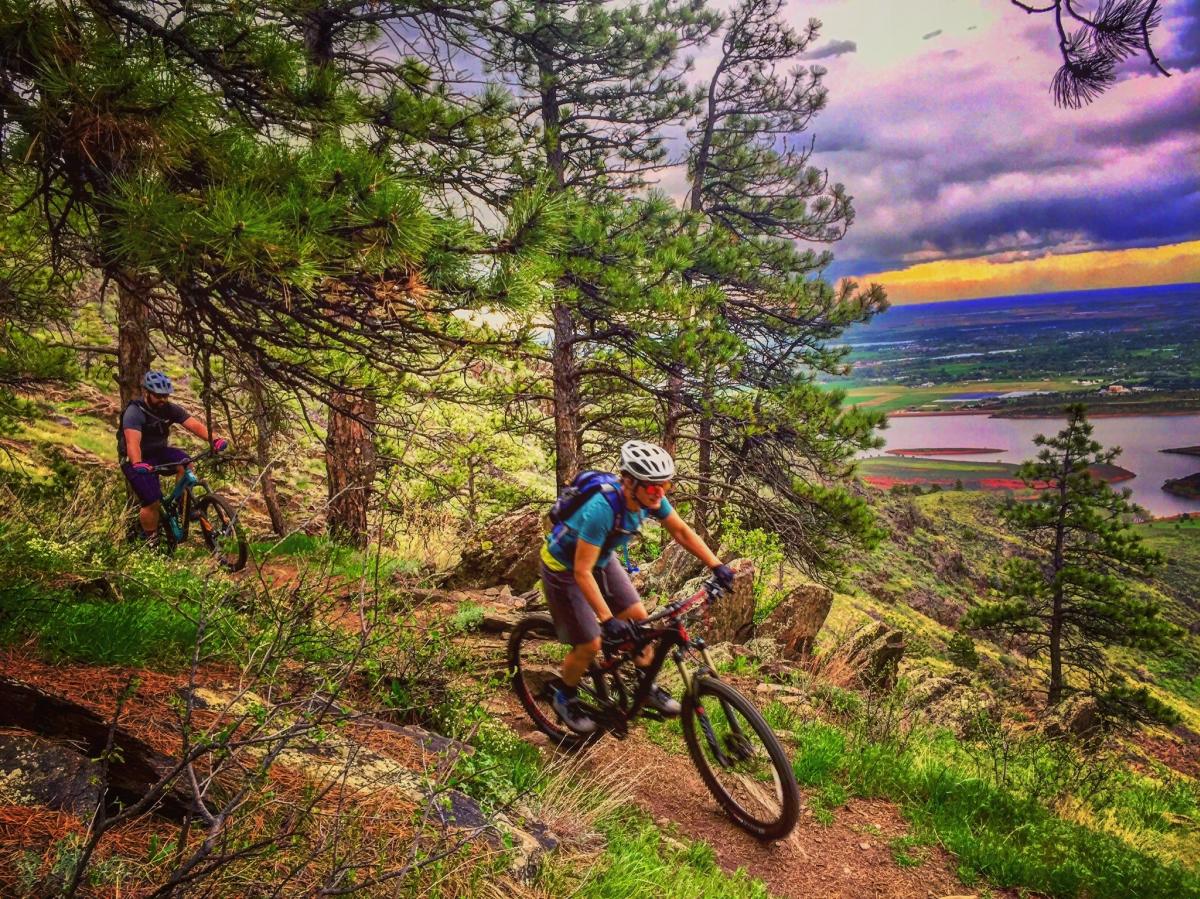 Horsetooth Reservoir Loop is a short route that offers steep climbs and fast descents along the foothills of Fort Collins. Starting along Overland Trail and heading west over Bingham Hill you will be met with views of Pleasant Valley, a lush green valley sitting between the mountains and the foothills of Fort Collins. As you turn and head south on Centennial Drive, enjoy pristine views of Horsetooth Reservoir as you ride along the water's edge. On the east side you will have beautiful city views and to the west, unspoiled mountain vistas.
Advanced: Masonville/Eden Valley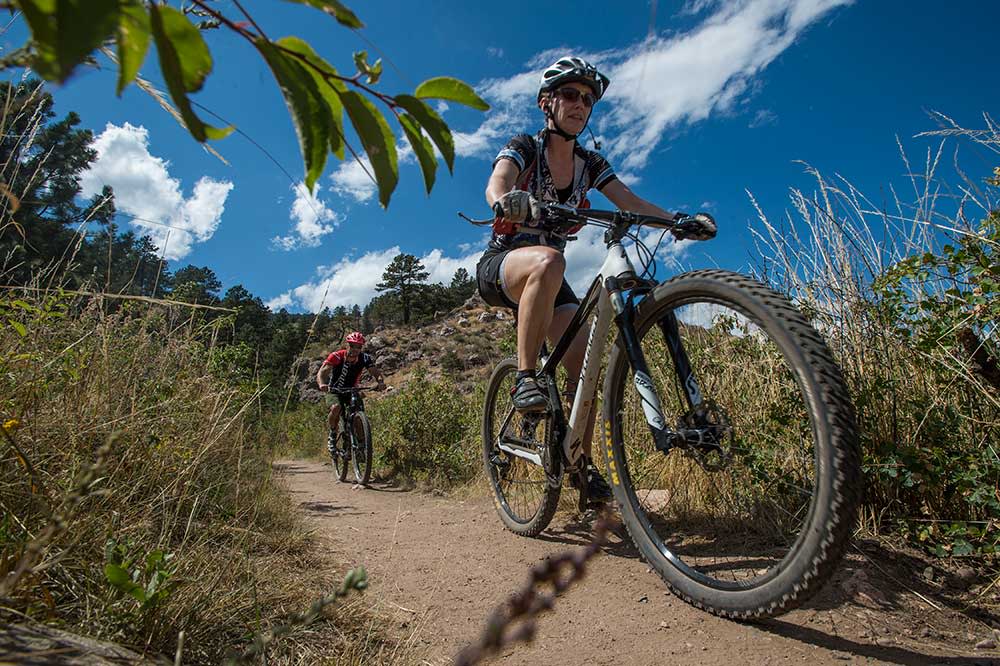 As one of the most popular cycling routes in Fort Collins, the Masonville/Eden Valley Ride offers a legendary 52-mile bike ride with spectacular views of the surrounding mountain terrain. Enjoy riding through rural areas and into the mountain hills. Follow Eden Valley, and beautiful mountain vistas before you drop into Masonville and ride on the south end of Horsetooth Reservoir, back to Fort Collins. This lengthy ride will give you a mix of terrain and views to ride on, and a great sense of Fort Collins' surrounding landscape.