A hidden treasure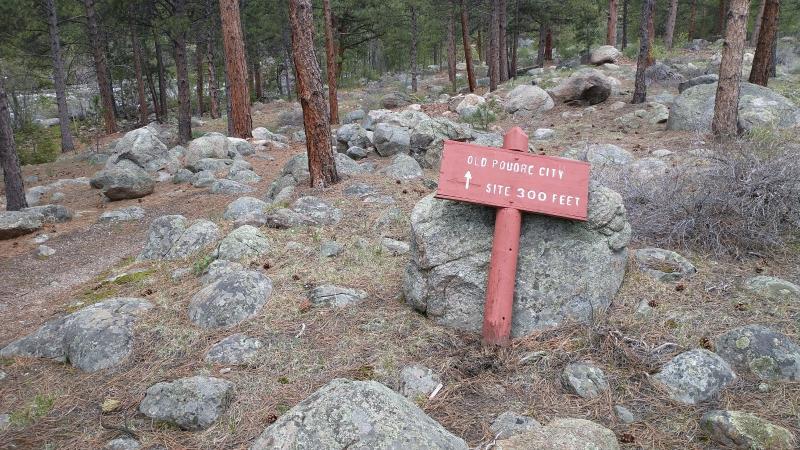 At Visit Fort Collins we like to call Poudre Canyon a hidden treasure. Its river access, rugged cliffs and forested areas provide a physical connection between Fort Collins and the Rocky Mountains, where the Cache La Poudre River begins in an unassuming lake. The canyon is about 40 miles long, and the closest part of it to Fort Collins can be reached by a 20-minute drive from Old Town.
Since moving to Fort Collins about 10 years ago, I've made it a point to spend some time in the canyon every year. In 40 minutes or less, I can drive from Fort Collins to popular day spots in the lower canyon, such as Picnic Rock Natural Area and Gateway Natural Area, for nature trails, fishing and more. For the adventurous, several whitewater rafting companies such as Mountain Whitewater Descents offer heart-pounding guided excursions in season, while experienced or ambitious hikers may be drawn to the strenuous, seven-plus-mile Greyrock Mountain loop for its spectacular views. The canyon also has several campgrounds, including my favorite, Mountain Park, with its historic buildings and trails and a usually tranquil riverside day-use area. If the weather cooperates and you've got a reservation, a meal on the deck at the Mishawaka Amphitheater is a great way to start or finish a canyon excursion.
But while these spots are undeniably scenic, they're also very popular … and by this, I mean that they can be crowded to the point of being inaccessible.
That's why my teenage daughter and I recently decided to explore some of the canyon's less obvious attractions. With a base camp at Mountain Park, our plan was to drive to Chambers Lake (about 60 miles west of Fort Collins) and then to take our time driving back down the canyon. If we saw something interesting, we'd pull over and check it out. I assured my daughter that if either of us wanted ice cream, we'd stop at the convenience stores at Archer's Poudre River Resort or Glen Echo Resort.
Going a little deeper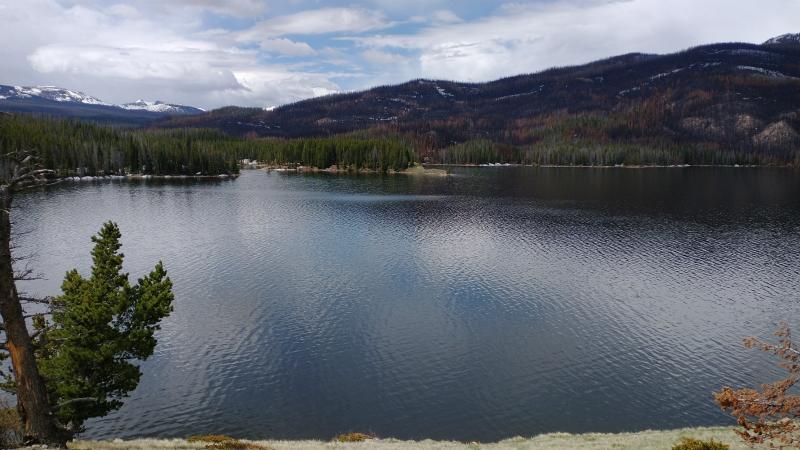 Our first stop was on the east side of Chambers Lake, across from Chambers Lake campground, another favorite destination. The camping area was mostly unscathed by the massive 2020 Cameron Peak Fire, which started near the campground.
Unfortunately, that intense and wide-ranging fire left its mark throughout much of the area, not only clearing the underbrush and forest-floor debris as part of the natural forest fire cycle but blackening entire hillsides and killing hundreds of thousands of trees. A handful of scorched chimneys were all that remained of a few cabins alongside the river and Highway 14.
But there's still plenty to do and see in the canyon. As we headed east toward our base camp, we pulled over near a wide meadow, discovering the panoramic Big Bend Sheep Viewing Area. I also made time for a quick hike along part of an old stock trail: Named for a trapper nicknamed "Dad," the Lower Dadd Gulch Trail can provide some solitude and an opportunity to consider the trappers, traders, and Native Americans who once made this area their home.
These sites and others all offered more than initially met the eye. This was especially true at Poudre Canyon Chapel, a welcoming oak-and-stone building that I would normally have ignored as I sped past on Highway 14. A quick stop to peer through the chapel windows and pay our respects at the adjacent cemetery led to an unexpected discovery: a fallen sign and a short path to a ghost town called Old Poudre City.
Founded around 1890 on the promise of gold in the area, Old Poudre City once included homes for 50 or so residents, as well as a saloon, a gold mill, and a store. But after just a few years of existence, the town was almost entirely washed away when a dam at Chambers Lake failed. Town founder John Zimmerman reportedly heard the dam break, raced back to town, and warned the residents to get to high ground. All that remains of Old Poudre City today is a stone chimney from Zimmerman's mill, adorned by a Colorado State Historical Society plaque from 1973.
On this 300-foot riverside walk from the chapel to this forgotten townsite, I pondered the canyon's history: Although very little gold was found in Poudre Canyon, treasures of scenery, history, and nature definitely remain, rewarding adventurous and curious visitors. In many cases, these riches can be found just a few steps from the river and a few hundred feet from Highway 14.
Complications in paradise
Another thing that I found out rather quickly during the excursion is that Cameron Peak Fire damage has reduced accessibility even more than I had expected. This is one reason that it can be helpful to know that much of the Poudre Canyon and surrounding areas are managed by the federal government as part of the Arapaho and Roosevelt National Forests and Pawnee National Grasslands. Also important to know: This federally designated area is huge (about 1.5 million acres), it's recovering from several recent fires, and because of the pandemic, recreational demand for the area's resources is higher than ever.
To help visitors know what's open and what's not, the Forest Service has set up a "Know before you go" webpage and a closure area map, both of which are updated frequently as conditions change. You can also call the national forest's visitor center at (970) 295-6702 and leave a message for someone to call you back. If you're considering a hike, Poudre Wilderness Volunteers provides detailed trail information, including closures and restrictions, at pwv.org/trails. Some roads and recreational sites – especially in the upper canyon – are closed due to seasonal closures, safety issues, repair work, and a need to simply let the land recover from recent disturbances such as fire. Other places, while open, have reduced services due to the pandemic or concerns related to flooding, mudslides, and falling trees.
So what's the best way to plan a Poudre Canyon excursion? If an overnight trip is not possible, you might consider a day trip instead, heading to one of the many day-use or picnic areas and getting an early start to beat the rush. But be prepared: Weather and road conditions in the canyon may be very different from in Fort Collins, especially as the elevation increases. Cellphone coverage can be spotty. Be sure to bring drinking water and to fill the gas tank. Check the weather forecast before you go ("Rustic" and "Cameron Pass" may be good weather locations to check, depending on how far you're going), and be aware of heightened flooding danger as the area recovers from fire. To sign up for alerts, go to nocoalert.org. If you'd like to take an active hand in the area's recovery from fire, you can volunteer with Wildlands Restoration Volunteers or Poudre Wilderness Volunteers. Or you can simply open your mind and options for an unplanned and unstructured scenic drive west of Fort Collins. As the gold miners of yore discovered, the canyon's treasures may not be where you expect.
A volunteer blogger for Visit Fort Collins, Brian Cooke has been a writer and editor for more than 20 years. His volunteer work has included leading night tours on  Alcatraz and answering questions about fire lookouts and the U.S. Forest Service at Deadman Lookout Tower near Red Feather Lakes. Brian currently writes for a  financial services firm and freelances for the Forest Service and its partners in sustainability.
More information on Brian's writing can be found at www.EnvironmentalStoryteller.com.