This June in Fort Collins is booming with exciting concerts, shows, and events that you don't want to miss. From nationally renowned talented musicians and comedians to the diversity of performing arts and theatre, you'll certainly find an entertaining and memorable event to attend.
The Performing Arts: Theatre & Live Shows
At The Lincoln Center this month, you can find grand live concerts, dancers, musicians, and inspiring speakers:
Feeling Groovy: June 2-3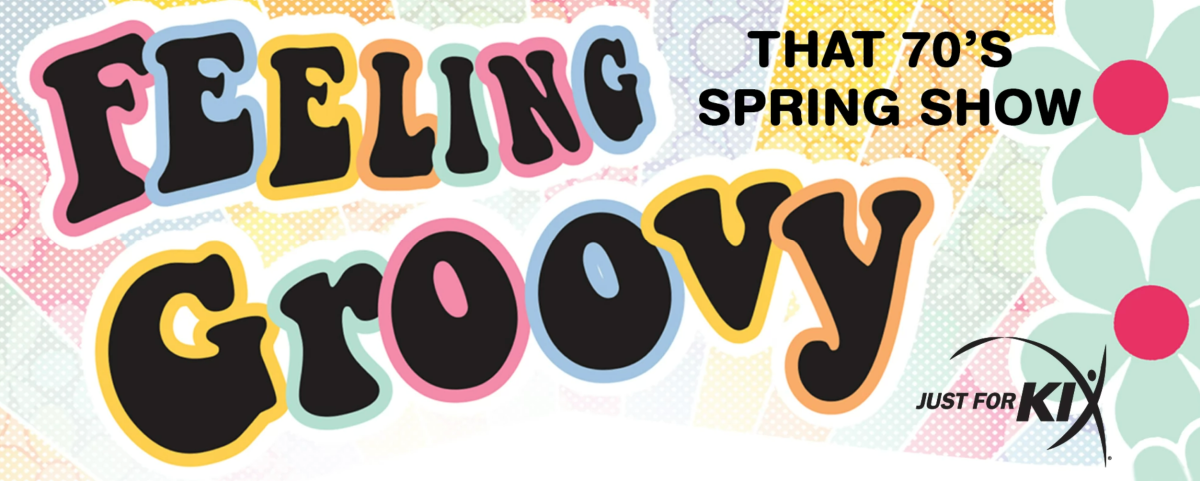 Join Windsor Just For Kix as they celebrate the 70's with Feeling Groovy!  A Spring dance recital you do not want miss!
Various Times |  Tickets
Thumbelina: June 2-3


    "There is fun for the whole family in this original comedic ballet choreographed and directed by Ixchel Levendosky.  Ballet Academy students ages 4 to 60 from beginning to advanced and professional levels share their talents in this light-hearted rendition of the classic Hans Christian Anderson tale. Come see Thumbelina be born from a flower, stolen by ugly toads, rescued by fish and a butterfly, wooed by a maybug, nurtured by a field mouse, proposed to by a mole, and at long last be brought to her rightful home in Fairyland by a swallow whose life she saved!"
7 PM |  Tickets
Canyon Concert Ballet - Around The World: June 4-5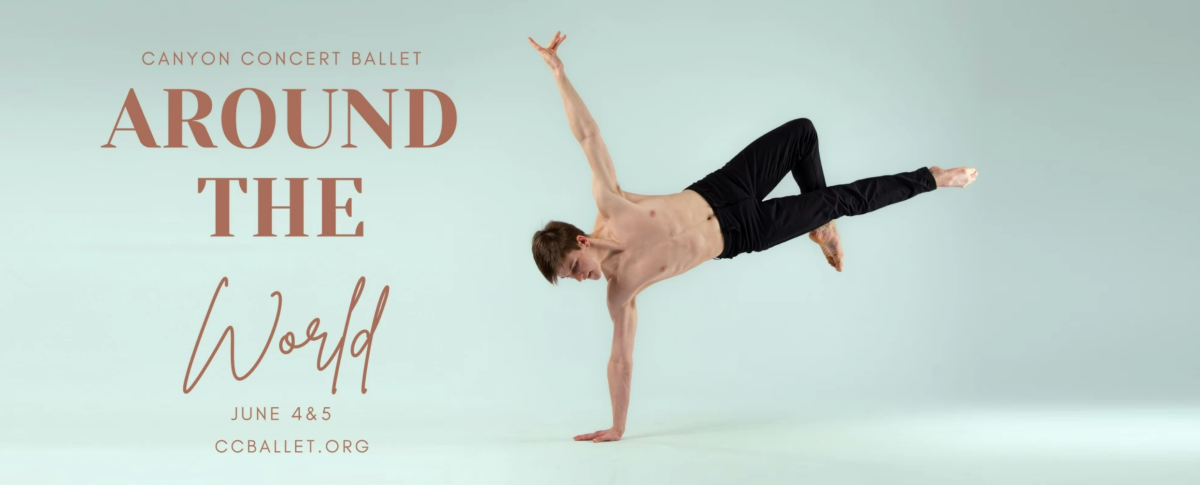 "We are excited to be presenting "Around The World'' as our Spring Showcase theme!
This is your opportunity to see CCB students' hard work from their past year of dance classes. See CCB dancers shine in performances from their Ballet, Modern, Contemporary, Tap, Jazz, and Hip-Hop classes!" 
Various Times |  Ticket
Disgo Show: June 22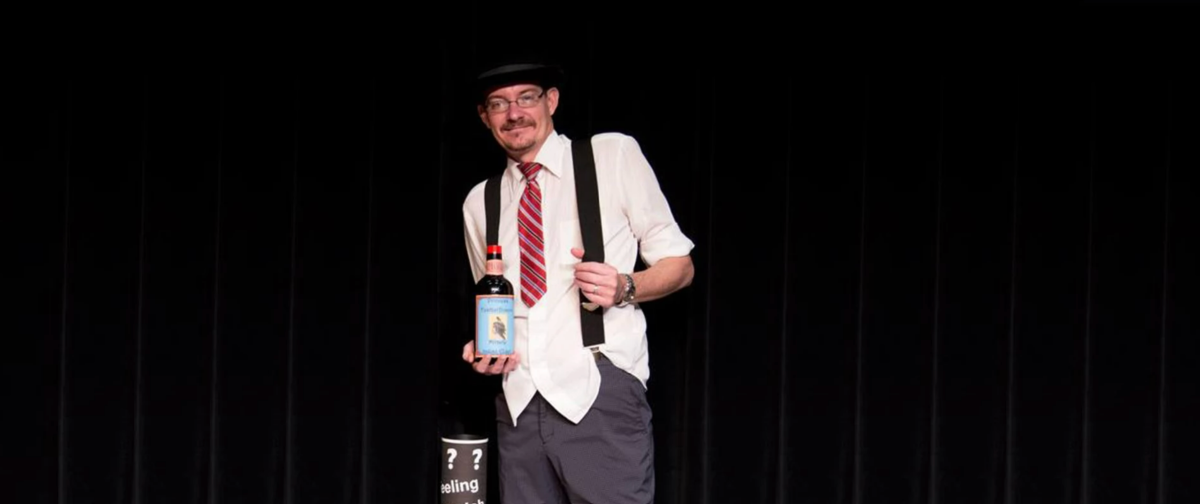 "In the old west, traveling medicine shows hocked medicinal "miracle elixirs" that promised to do everything from curin' what ails you to keepin' your woolen underwear from shrinkin'! Come watch Disgo create his own "miracle elixir" in this rip-roaring, old-timey magic show extravaganza that will amaze, amuse and mystify the whole family."
10 AM | Free Show | Learn More Here
Big Bad Musical: June 24-25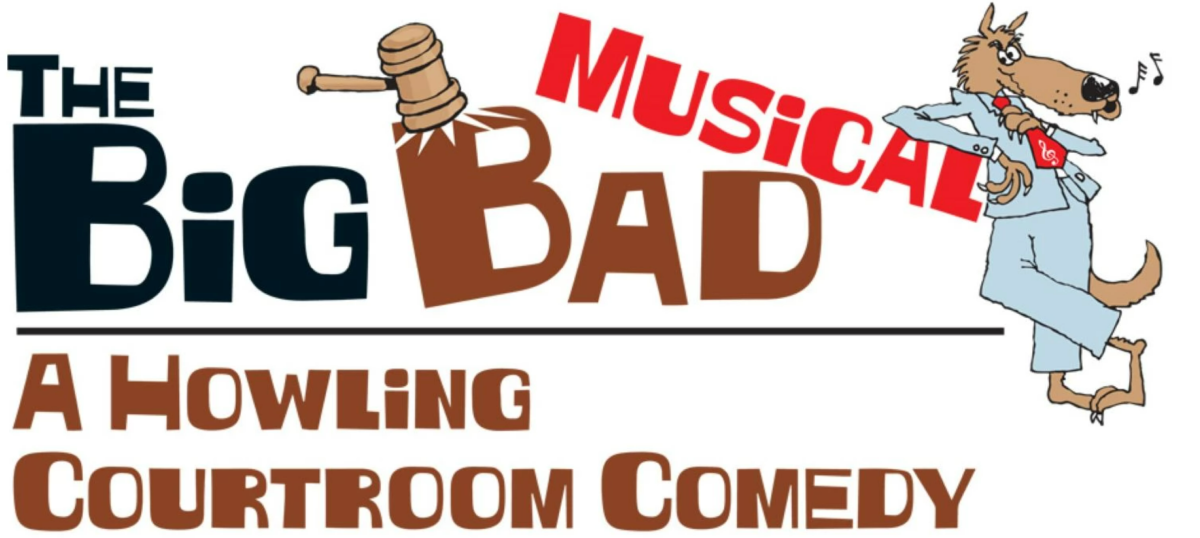 "A courtroom has never been more lively and fun than in The Big Bad Musical! The Audience as the jury must decide the outcome of the biggest trial ever in the fairy-tale world! The notorious Big Bad Wolf is being slapped with a class-action lawsuit by storybooks of quirky characters who want to get even. As our wronged fairy tale characters testify, the wolf seems deserving of all that's coming and the two greatest legal minds in the Enchanted Forest — the Evil Stepmother and the Fairy Godmother — clash in a trial that will be remembered forever after. And yet, Mr. Wolf makes a good case for himself. Was he born a criminal, or made one? Come join us to find out his fate, in this unique musical, complete with Bill Francoeur's toe-tapping tunes. It's the most fun "Jury Duty" you'll ever have!"
Various Times |  Tickets
Iron Family Singers and Dancers: June 29


"The Iron Family Singers and Dancers are a third-generation group of performers from the Pawnee, Crow, Lakota, Southern Cheyenne, Kiowa, Meskwaki, Navajo, Southern Ute and Ute Mountain Ute tribes and nations. They share the Native American culture through song, dance and storytelling. The Iron Family Singers and Dancers will demonstrate various dances from the intertribal powwow like the Women's Jingle Dance, Women's Fancy Shawl, Men's Grass Dance and more."
10 AM | Free | Learn More Here
Marty Stuart and His Fabulous Superlatives: June 18


    "While he's too gracious to admit it himself, Grammy-winning singer, songwriter and musician Marty Stuart is living, breathing country-music history. He's played alongside the masters from Cash to Lester Flatt, who discovered him; been a worldwide ambassador for Nashville, Bakersfield and points in between; and safeguarded country's most valuable traditions and physical artifacts. Including its literal shoes: Stuart counts the brogan of Carter Family patriarch A.P. Carter and an assortment of Cash's black boots among his vast collection of memorabilia.
But most importantly, Stuart continues to record and release keenly relevant music, records that honor country's rich legacy while advancing it into the future. Way Out West, his 18th studio album, hits both of those marks. Produced by Mike Campbell (of Tom Petty and the Heartbreakers), the album is a cinematic tour-de-force, an exhilarating musical journey through the California desert that solidifies Stuart as a truly visionary artist."
6 PM |  Tickets
Kamasi Washington: June 26


"Kamasi Washington is a multi-instrumentalist, producer and composer born and raised in Los Angeles. His three bodies of work to date—The Epic, Harmony of Difference (an EP originally commissioned for the 2017 Whitney Biennial) and Heaven and Earth—are among the most acclaimed of the past decade. Washington has released two films: As Told To G/D Thyself, a short film companion to Heaven and Earth which debuted at the 2019 Sundance Film Festival and the concert film Kamasi Washington Live at The Apollo Theater in partnership with Amazon Music. In 2020, Washington scored Becoming—Netflix's documentary profiling First Lady Michelle Obama—and was nominated for Grammy and Emmy awards for his contributions. In February 2022, Washington released to critical acclaim a brand new single titled "The Garden Path" with a world premiere live performance on The Tonight Show. Washington has toured the world over, and collaborated and shared stages with Kendrick Lamar, Florence + the Machine, Herbie Hancock and many more."
6 PM |  Tickets

 

Learn about details and requirements for each specific show at lctix.com. Guests to The Lincoln Center (three years of age and older) must wear a mask regardless of vaccination status. Guests (over age five) also are required to show either proof of COVID-19 vaccination or a negative Covid test within 72 hours of check-in to attend shows (home tests are not accepted).      
LIVE MUSIC, FESTIVITIES, & REOCURRING CONCERT SERIES
LIVE ON THE LANES AT 830 NORTH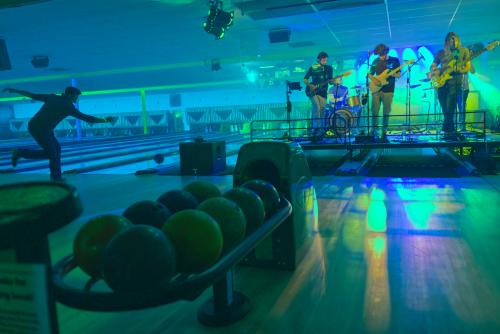 This month, catch The Runaway Grooms & Amorphic on June 3rd and The Jon Stickley Trio on the 9th to jam to live folk. Blast'n'Bowl on the 8th ft. Soviet Mothers, N3rds, Gamma Paw, and Midnight for Now. Find the full calendar of concerts here.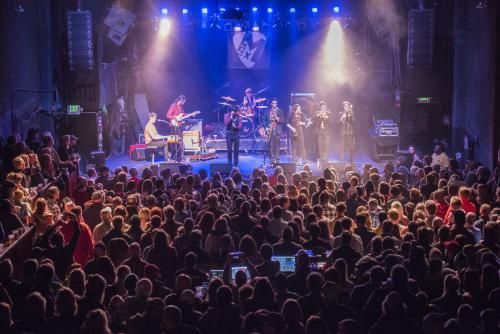 The historic Aggie Theatre, a live music institution in Fort Collins for over 100 years, plays host to several great shows this month: 
Begin the month with Taylor Fest on June 2nd and Sabotage (Beastie Boys Tribute) + Guerrilla Radio (RATM Tribute) w/ Original Pranksters on the 3rd. Eli Young Band with Taylor Shae takes the stage on the 9th and Calexico on the 10th. The Aggie hosts Copper Teeth with Old Skin, Almost Extinct, Watching People Drown on June 11th and the mellow psychedelic tunes of Cactus Cat with Lucid Blues, Gastropod on the 16th. Make sure to visit their concert events calendar here for the most up-to-date information about shows and to get tickets. 
AMAZING MUSIC AT WASHINGTON'S AND THE ARMORY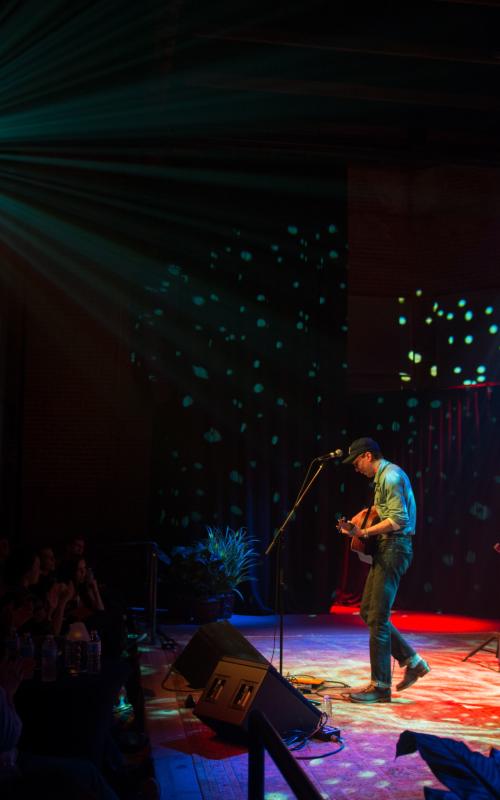 Washington's is a historic 900-person venue in Old Town Fort Collins and regularly hosts big names. The Armory is a more intimate 200-person capacity venue with state-of-the-art acoustics. 
The Lagoon Concert Series is hosted at Colorado State University's Lory Student Center's west lawn under the trees of the lagoon to bring together the community for a free concert series with talented artists, food, and the promise of a good time.  Grab a blanket and join in on the festivities every Wednesday evening from 6:30-8:30 PM.
Magic Rat, located in Old Firehouse Alley adjacent to The Elizabeth Hotel in Old Town, offers swinging sounds on tap weekly, from big-name artists to local late-night jam sessions. All of these fun concert events are free to enjoy. Check the calendar for all shows taking place throughout the month and current updates.
THE SUNDAY SUMMER SERIES AT THE MISHAWAKA
June 12 - July 14
The Sunday Summer series is a free concert series that takes place each Sunday at the Mishawka outdoor stage from 1 - 4:30 PM. No reservations are needed and you'll be able to sit outside while enjoying the beautiful views of the Poudre Canyon, grab some food from the Mish's outdoor grill, and a drink from the bar too. You're encouraged to bring chairs, blankets, and shade. Find the lineup of artists here. 
Bohemian Nights Presents: Thursday Night Live
June 2 - September 15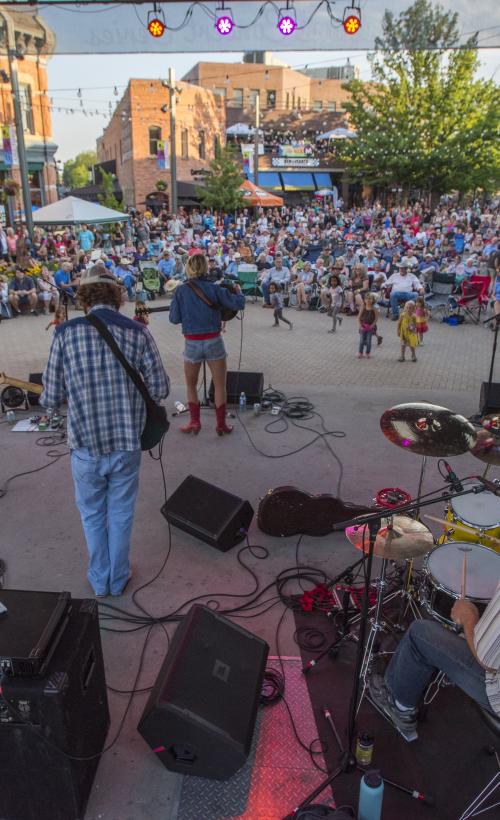 This summer's series lasts for 16 weekly concerts and showcases a diverse lineup of music from Colorado and beyond. All are invited to enjoy this incredible display of artist discovery, with musical offerings that span many genres and styles. 
The series will take place on the outdoor stage in Fort Collins' Old Town Square each Thursday from 7 to 9 PM June 2nd through September 15th.
You can find the Thursday Night Live Line-Up here.
Summer Solstice Festival at The Lyric
June 17 - June 18
19 total local musicians, artists, and businesses will come together to entertain you for The Summer Solistice Festival hosted by The Lyric. You can expect performances from CIRQULAR and the Fort Collins Circus Center, local bands, and more festivities Friday and Saturday. 
The fun will take place all day until 11:30 PM. You can learn more and get your tickets here. 
Fort Collins Juneteenth
June 17 – June 19, 2022
Fort Collins will be celebrating Juneteenth with dance, music, art, theatre, health and wellness, vendors, and more the whole weekend of June 17-19 in honor of Juneteenth. Learn more here.
Fort Collins Pride Month
June is LGBTQ+ Pride Month in the United States and Fort Collins is celebrating with a number of happenings:
2022 Trek Pride Ride - Fort Collins South
Join the Trek Bicycle Pride Ride on June 5th starting at 9 AM at Trek Bicycle South Fort Collins. All are welcome! Drinks, snacks, and free swag will be provided. Learn more here.
LIVE COMEDY
Hosting regular open mic nights, nationally renowned comedians, and even burlesque shows, The Comedy Fort is Fort Collins' only comedy club and home to events all month long that you can find here. 
THE RANCH BUDWEISER EVENTS CENTER EVENTS
The Budweiser Events Center at The Ranch Events Complex, located in Loveland, Colorado, is a 7,200 seat multi-purpose venue and is home to the Colorado Eagles of the American Hockey League. This large facility hosts hockey, basketball, football, family shows, rodeos, concerts, trade shows, and several dozen setups to accommodate just about any event. 
Raw Whiskey Tour ZZ Top: June 21
7:30 p.m. |  Tickets