Family-friendly harvest festivals and spooky ghost tours, scary campfire tales, the last hurrah (for the season) at the Drive-In, and even a spooky organ music recital; Fort Collins has plenty to keep you entertained this month. Here's some of what's on tap when it comes to Halloween and harvest celebrations in Fort Collins:
Trick-Or-Treat Family Fun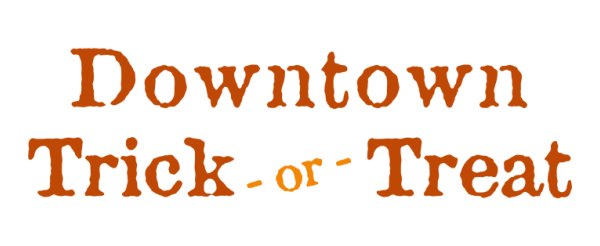 Daytime Fright-Free Fun: More than 60 Old Town businesses will take part in this year's Downtown Trick-or-Treat event, set for Oct. 29 from 10 a.m. to 1 p.m. Visit the website to see the map of businesses.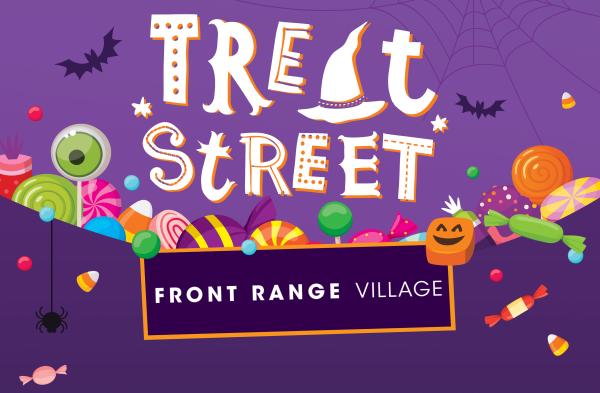 Treat Street: Front Range Village hosts Treat Street on Oct. 23 from 2 to 4 p.m. Come dressed in your favorite costume for an afternoon of free, spooktacular fun. While supplies last, children 12 and under will enjoy Trick-or-Treating, festive music with School of Rock Fort Collins, face painting, and score Treat Street swag bags on the main street.  Also, don't forget your pets! A pet costume contest will take place in The Dog Park from 2:30 to 3:30 p.m. 
Harvest Family Fun and Pumpkin Patches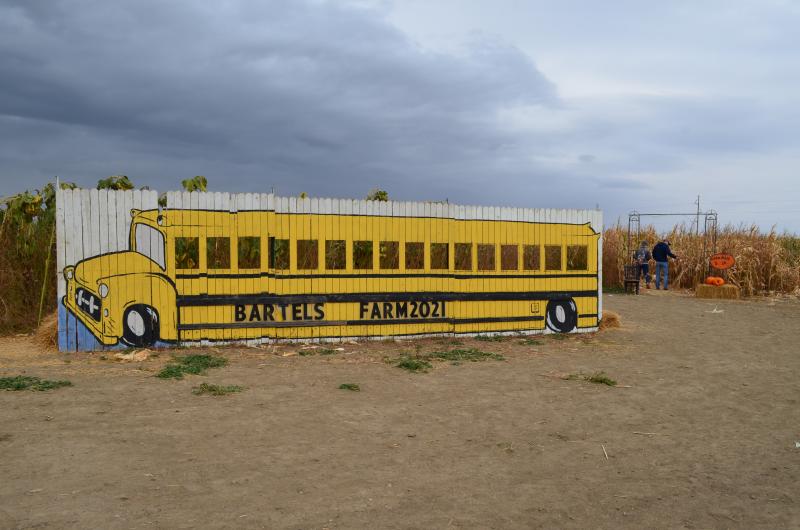 Pumpkins on Parade: The Gardens on Spring Creek is once again hosting its fun-for-all-ages celebration of Halloween and the harvest with Pumpkins on Parade, Oct. 21-24. From 6-9 p.m. each evening, enjoy a community carved pumpkin contest, hundreds of pumpkins and gourds arranged across The Gardens in artistic displays and fun and festive activities for the whole family. Costumes are encouraged! This event is candy-free as part of the Teal Pumpkin Project. A. variety of food trucks will offer food and festive, kid-friendly games like pumpkin bowling, a magician, and the Colorado State University Bug Zoo. Buy tickets in advance online.
Harvest Extravaganza: Here are a few of our favorite local pumpkin patches and farms offering all sorts of fall family fun:
The Bartel's Farm – a huge selection of pumpkins, corn mazes, and hayrides.
The Farm at Lee Martinez Park – visit the farm animals and take a hayride. There's also a pumpkin patch to pick out the perfect future jack-o-lantern.
Northern Colorado Corn Maze – Jack Lantern's Corn Maze is a Colorado favorite.
Something from the Farm – This family-owned farm features an organic pumpkin patch, hay bale maze, hayrides, a pumpkin trebuchet, and more.
Fritzler Farm Park – Located in LaSalle, attractions at the farm include a corn maze, pumpkin patch, pedal go-carts, barrel train, pumpkin cannons, slide mountain, and more. 
Spooky's Pumpkin Patch — Choose from a variety of pumpkins, gourds, carving kits, and even straw bales and corn stalks for your fall decorating needs at this patch, located on South College Avenue.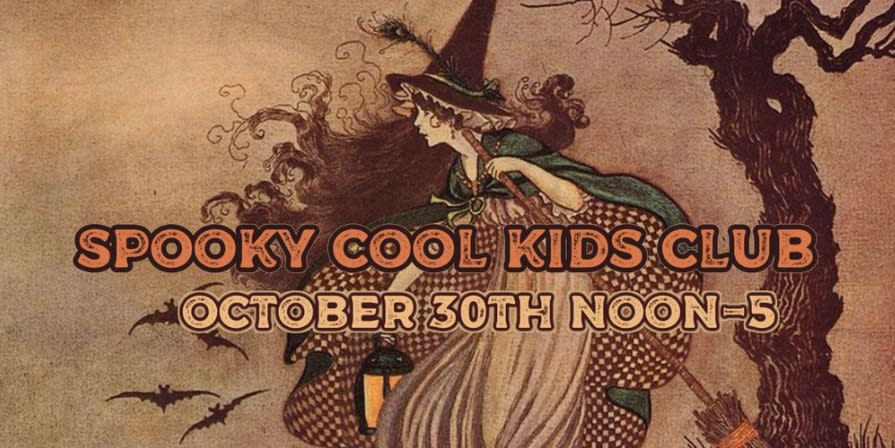 Halloween Family Fun at The Lyric: Super Cool Kids Club is debuting their Halloween addition, Spooky Cool Kids Club, on Saturday, October 30th from noon to 5 PM. This event will be loaded with family-friendly Halloween activities like professional face painting, a Disney Princess story reading, and even live reptiles on display (some you can even touch!). 
Patio 12:15-12:45 – Pappy LongLegs Sing-A-Long & Banjo Tunes for Kids
Mainstage 1:00-2:00 – Storybakers Interactive Theatre
Patio: 2:00-2:30 – Amy on the Cello Playing Witchy Tunes
Mainstage 2:30-3:15 –  Canyon Concert Ballet
Lawn 3:15 – Thriller Flash Mob!
Mainstage 3:30-4:30 –  CSU Chemistry Demo Mad Science Demonstrations
Patio 4:30-5:00 – CSU Foco Flava Spooky Dance Off
You can get your tickets for this family event at The Lyric here.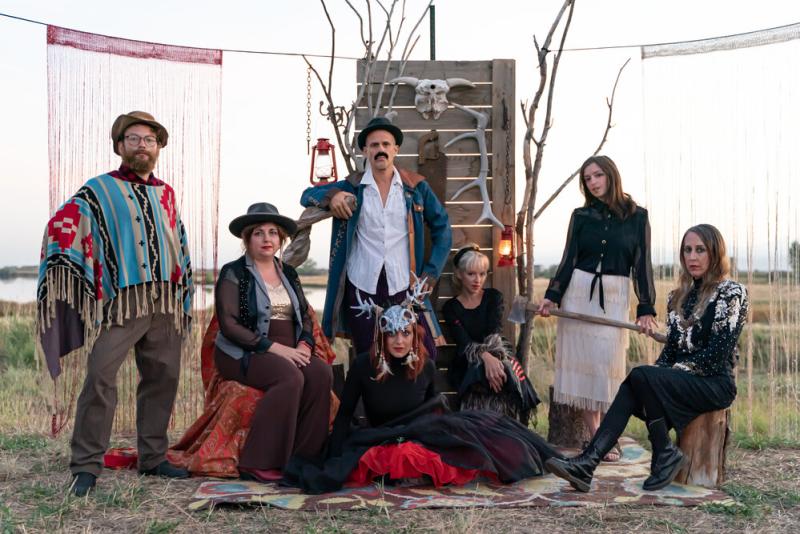 A Campfire Like No Other: Experience Grim Mountain Legends, a campfire experience with live music and performances, fire dancers, shadow and light dance, and more on Oct. 15 and 16 and again Oct. 22 and 23. Gather 'round as wandering storytellers and poets share chilling tales next to the fire. The 90-minute event will include handcrafted libations, interactive art installations, and performances all at the secluded Lemmon Staggs Homestead in northeast Fort Collins.
Party at The Aggie: The Aggie Theatre hosts a Halloween Party on Oct. 30 with The Great Salmon Famine, a five-piece, a high-energy jam band with a knack for infectious grooves, brain-spinning transitions, and above all else an incredibly fun musical experience. Special guests Shtonk Brass Band will also join the party. Proof of vaccination required.
Halloween Bash at Magic Rat: Guerrilla Fanfare will perform for the Magic Rat's Halloween Bash on Oct. 30 from 8 to 10 p.m. Bring your costume to the Magic Rat, and come get down with this talented brass band during this free event.
2021 Halloween Organ Extravaganza: The organ studio and faculty artist, Joel Bacon, present the 16th annual Halloween Organ Extravaganza, with classic (and not-so-classic) works, including the famous Toccata and Fugue in D minor by Johann Sebastian Bach. Spooky sounds, combined with lighting and special effects, are sure to put you in the Halloween spirit! The event takes place Oct. 31 at 6, 8, and 10 p.m. at CSU's University Center for the Arts. "Every year the students seem to come up with the most creative ideas for the show! If people think organ music — or organists — are boring, this concert is designed to change their minds," Dr. Bacon said.
Live Shows and Films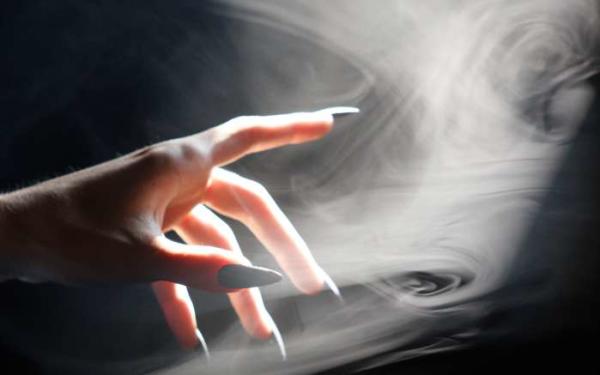 Spooky Show: See a spooky tale come to life during "Dracula" at the Lincoln Center's Magnolia Theatre and celebrate Debut Theatre's 30th anniversary. That's right, the theater company started in Fort Collins with a production of Dracula three decades ago. See the classic tale on Fridays and Saturdays during October. Tickets are $10 and are available online at lctix.com.
Scary Comedy: The Lyric is hosting a series of Halloween movies on Thursday evenings during October. Come scream and laugh in the great outdoors with this haunting slew of films: "Zombieland" is set for Oct. 14; "The Cabin in the Woods" will screen Oct. 21; and "Shaun of the Dead" is set for Oct. 28. Each show starts at 7 p.m., dress warmly and bring friends!
Double Feature Fun at the Drive-In: Sure, you've decorated yourself, your kid, even perhaps your pet for Halloween but have you ever decorated your car? The Holiday Twin Drive-In movie theater, which will soon close for the winter, gives you the perfect opportunity. Along with showing double features Thursday through Sunday nights through the end of the month ("The Addams Family 2" is one of the films on tap), the drive-in hosts a Trunk or Treat event Oct. 29 and 30. Dress yourself and your car or tailgate up for the occasion and enjoy treats along with two films.
Spooky Tours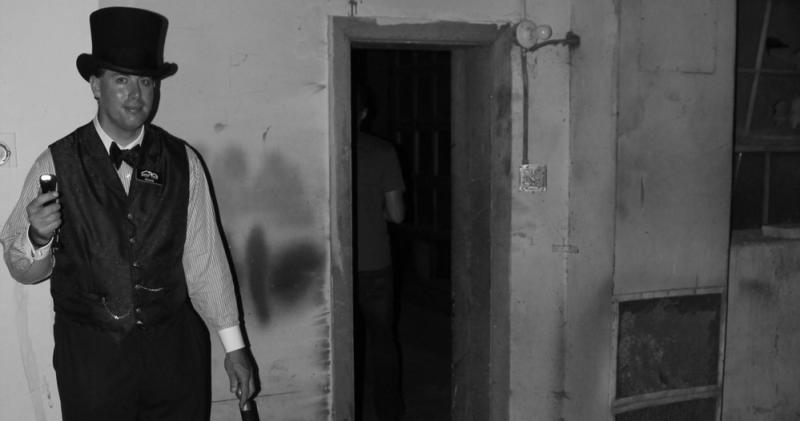 Haunted FoCo Tours: Two Fort Collins tour companies dig into some of FoCo's spookier stories with a historical lens.
• Fort Collins Discovery Tours, started this spring by a local historian, offers walking tours through Old Town. Forbidden Fort Collins, which focuses on Fort Collins' bootlegging and brothel-filled past, takes place afternoons on Friday and Saturdays. A Haunted History After Dark tour takes place on weekend evenings and includes "true tales of Fort Collins' haunted past."
• Fort Collins Tours is open again and offers a range of tours, from ghost and history tours that even venture underground to a Ghosts & Goodies tour that's kid-friendly and includes some sweet surprises.
A Fun Run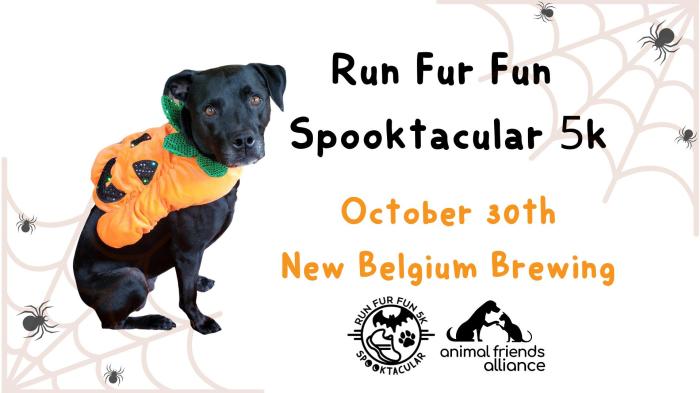 Run Fur Fun:
If you'd rather celebrate the changing seasons with a little exercise, the Run Fur Fun 5K is set for Oct. 30. The event, which starts and ends at New Belgium Brewing Company, benefits Animal Friends Alliance. Registration includes a race T-shirt, post-race beer and breakfast snack, a costume contest, and lots of fun with fellow animal- and beer-loving racers.