Fort Collins is the jumping-off point where your urban oasis vacation meets your rural outdoor adventure escape. Called vibrant, eclectic, and authentic, Fort Collins tops "best of" lists year after year thanks to its myriad of cultural opportunities. A thriving arts and music scene, diverse and inviting shops and restaurants, and more craft beer, craft coffee, and craft spirits than nearly any city of its size only heighten the appeal. Home to the state's only nationally designated "Wild & Scenic River," hundreds of miles of biking, hiking, and walking paths, year-round bird watching, and the newest nearby residents – a herd of genetically pure bison, it's no surprise this Northern Colorado gem is wildly appealing to outdoor devotees. Home to Colorado State University and start-ups galore, Fort Collins also is an entrepreneurial hotbed and a tech trade town, furthering the area's allure. Read on to find out why you are in need of a Fort Collins vacation.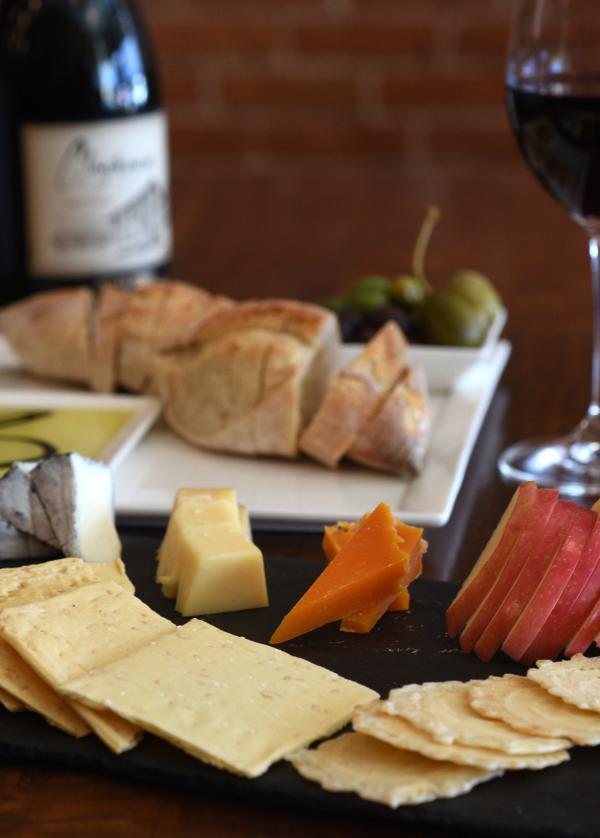 Long known for its foodie culture, equipped with more restaurants per capita than most U.S. cities of similar size, the food-focused landscape only continues to blossom in Fort Collins. 
The Farmhouse at historic Jessup Farm and The Regional in Downtown Fort Collins offer unique farm-to-table experiences with menu items crafted to include carefully sourced local ingredients.
Located inside the new Elizabeth Hotel, The Emporium Kitchen & Wine Market offers everything from gourmet sammies and grilled pizzas to charcuterie platters and signature dishes made using locally-sourced, high-quality ingredients.
If you're looking for a tasty treat, check out Nuance Chocolate in Old Town, which makes small batch chocolates from beans that are roasted and ground on site. Nuance Chocolate is one of a very small number of true bean-to-bar chocolate makers in the United States. Right next door to Nuance is The Welsh Rabbit Cheese Shop & Bistro. You'll never have to choose between cheese and chocolate in Fort Collins. Indulge in the pleasures of both!
Ginger and Baker brings to life the up-and-coming River District. The establishment is housed in the former 100-plus-year-old Northern Colorado Feeders Supply building. The charming spot includes a pie shop and restaurant, a teaching kitchen, and retail space. Nearby, a 5,600-square-foot restaurant called Union opened in early spring. This project is part of Linden Street's steady transformation from an industrial area to a destination featuring restaurants, bars, distilleries, coffee shops, upscale apartments, and entertainment. And, just a few blocks away, you'll find The Exchange, located in Old Town at 200 North College Avenue; this innovative new development features food, entertainment, mercantile, and creative outdoor areas where food and craft beverages are served from shipping container cars.
We'd be remiss if we didn't mention the thriving Food Truck scene in Fort Collins. It's not unusual to have a five-star meal at one of these incredible food trucks, most of which have been started by experienced chefs looking for a creative outlet. More than 70 food trucks are roaming Fort Collins and Northern Colorado streets, serving quality food on the go. The most popular spots to find your favorite food truck is at the local breweries and the ever-so-popular Food Truck Rally that takes place every Tuesday during the summer months at City Park.
For a guided tour of the Fort Collins foodie scene, take a tour guided by Old Town Food Tours. If you're interested in a guided tour of northern Colorado's 5th generation family-owned dairy farm, sign up for a Morning Fresh Dairy Farm tour.  And don't forget about taking The Foodie Walk. This year is the 10th anniversary of the monthly tradition. Every third Friday evening, walk around Old Town to participating small businesses and enjoy samples, live demos, arts, and entertainment. 
Fort Collins is home to more than 20 craft breweries, including beer giant Anheuser-Busch and the fourth-largest craft brewer in the U.S, New Belgium Brewing Co, and the Choice City is the largest producer of craft beer in the state of Colorado. On any given day, tourists and locals alike flock to the craft breweries to enjoy a cold and frothy craft beer and some quality downtime.
The "Capital of Craft Beer" has 7 total micro-distilleries that aim to put Fort Collins on the map as one of America's great craft spirit distillation capitals. Locals say the craft spirits scene in Fort Collins is akin to the city's craft brewing industry of 15 years ago.
Adding to the craft scene are craft cideries, which also happen to be gathering a big following in the Fort Collins community. Cideries like Branch Out Cider literally make their cider from home-grown community apple trees grown across Northern Colorado.
The final frontier in complete craft culture domination in Fort Collins comes in the form of third-wave coffee makers. The Choice City has welcomed a burgeoning craft coffee scene, including Harbinger Coffee, The Bean Cycle, Genesis Coffee, Bindle Coffee, Everyday Joe's, and Lima Coffee. Experts say the third-wave trend is brewing much like the Fort Collins beer scene.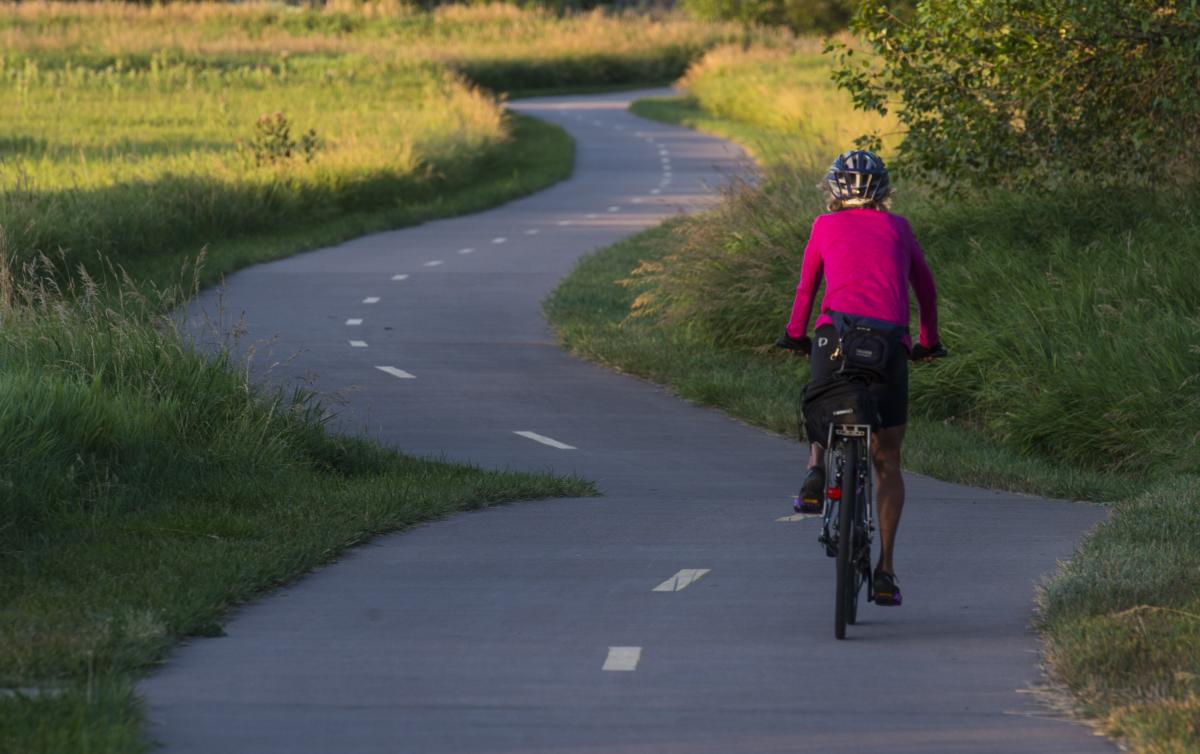 Abundant outdoor adventure heavily factors into Fort Collins' reputation as a top destination. The city boasts 966 acres of developed park land, including 7 community parks and 43 neighborhood/pocket parks, 280-plus miles of trails, including paved and unpaved walking and bike trails.
Cycling is all the rage in and around Fort Collins, and getting to know the area atop two wheels offers plenty of benefits. It's no secret that Fort Collins is a top cycling town in the US and is starting to be recognized accordingly. Fort Collins ranks as a platinum-level bicycle-friendly city and was recently named the most bike-friendly city in America by PeopleForBikes.org. Road cyclists will appreciate the miles-upon miles of relatively flat, wide bike lanes, trails, and paths.
Fort Collins has no shortage of outdoor activities as it is widely known for its various opportunities to explore nature. You name it, and there's a pretty good chance Fort Collins has it. Whitewater Rafting, Stand Up Paddle Boarding, Kayaking, fishing, biking, hiking, and the list goes on. You will not be disappointed when it comes to the countless outdoor adventures at the tip of your fingers when you visit Fort Collins. Popular spots include the Cache la Poudre River, Horsetooth Reservoir, Lory State Park, Arapaho, and Roosevelt National Forests, and over 40 natural areas spread across the Choice City.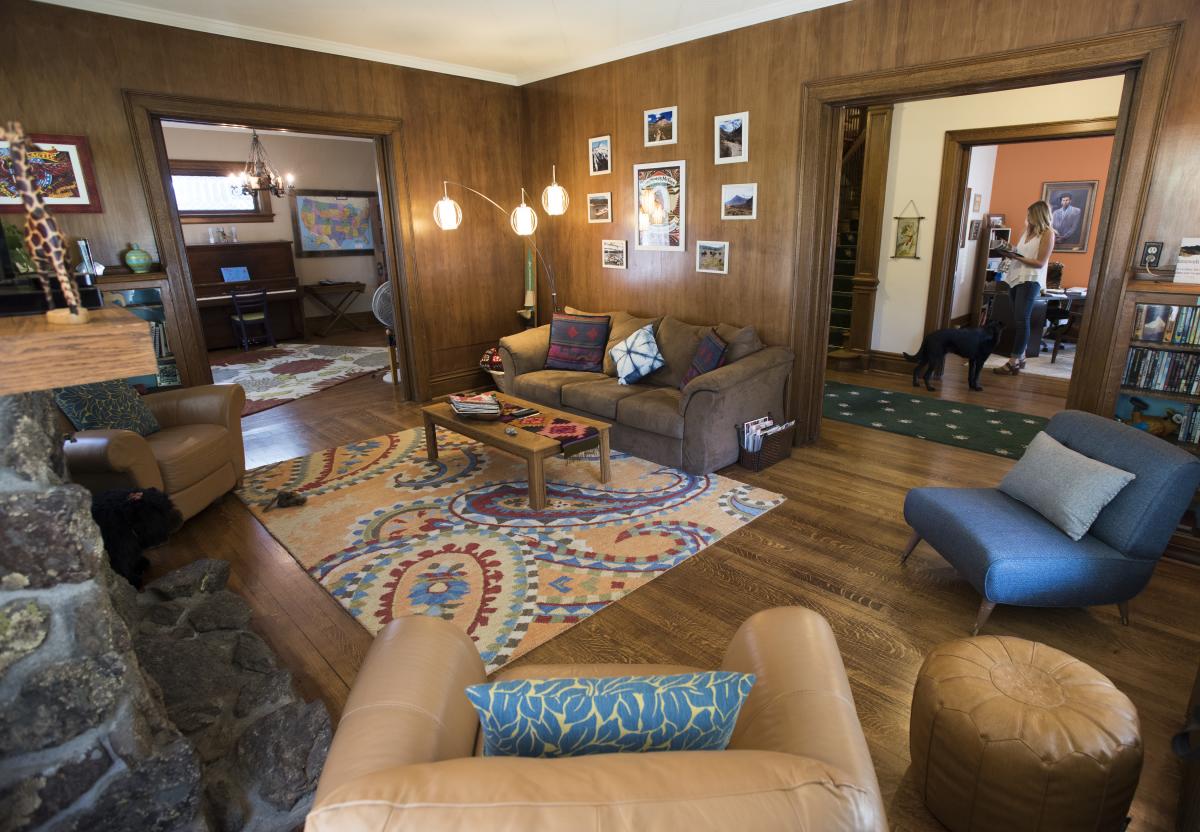 Pictured Above: The Fernweh Inn  

Finding a place to rest your head in Fort Collins is a piece of cake. From Historic homes reimagined as charming B&Bs to full-service, four-star hotels to hip, unique budget-friendly hostels, Fort Collins has an eclectic array of lodging options.

The new 164-room Elizabeth Hotel in Old Town opened to the public last December and pays tribute to FoCo's deep-rooted music scene. A musical theme permeates this modern luxury hotel with record players in the guest rooms, inspired artwork, a piano and jazz music at the rooftop Sunset Lounge, and rock 'n roll at The Magic Rat live music venue.

The recently renovated Edwards House, located in Old Town Fort Collins, is an excellent option for those looking for a fusion of historic Victorian architecture and modern elegance. Another great Old Town Option is the Remington Flats, a uniquely designed all-suites property located close to both downtown and CSU.

The Fernweh Inn & Hostel brings a European flair to the Fort Collins lodging scene as each hostel offers a chance for visitors to spend more on fun experiences than on a place to stay. These accommodations are the perfect option for those looking for a more communal and local experience.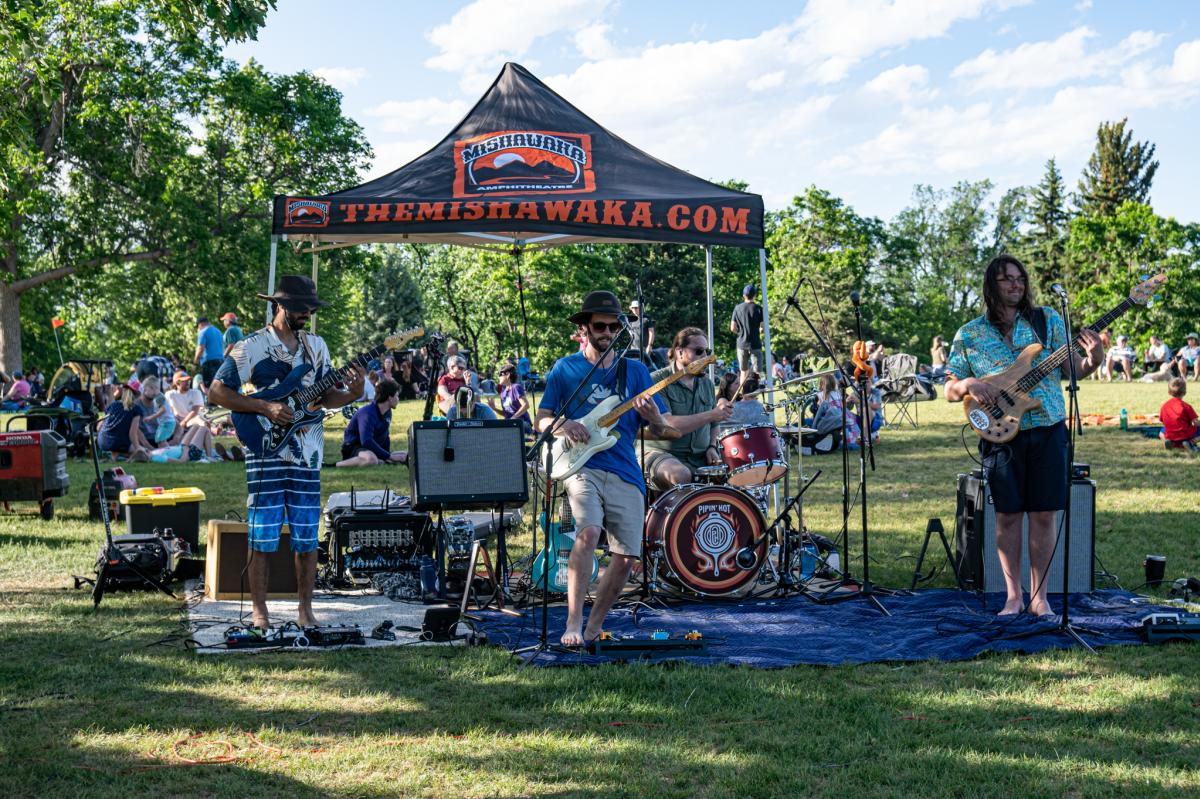 Pictured Above: FoCo Food Truck Rally  

The Fort Collins music landscape is blooming like never before. This Northern Colorado college town is quickly becoming recognized as a hot spot for creative music and talented new musicians.

Visitors and locals alike are buzzing about Washington's, the newest music venue in town anchoring the ever-growing music scene. This Old Town Fort Collins landmark, which used to serve as a popular college bar, was renovated with a state-of-the-art sound and lighting system. Now the 900-capacity venue is bringing local and national brands to the region.

The recently opened Music District is a dynamic gathering hub, workspace, and creative playground for the music community. For the novice or pro, it's a place where anyone can hone their craft, learn the business, and share skills and passions with musicians and music lovers.

The iconic Mishawaka Amphitheatre (called "The Mish" by locals) is a bucket-list venue in Poudre Canyon that celebrated its 100th anniversary in 2016.

Live music can be heard any night of the week in Fort Collins.  Enjoy live music and delicious food at The Fort Collins Food Truck Rally, which takes place every Tuesday all summer through September 13, from 5:30 PM to dusk. Over at Colorado State University (CSU), The Lagoon Series is a free summer concert series taking place Wednesday evenings from mid-June through early August. Catch well-known (mostly) Colorado bands. Head to Old Town for the Thursday Night Live free weekly Thursday Night Live summer concerts every Thursday from 7-9 p.m., June 2nd – Sept. 15th. Front Range Village hosts its Sounds of Summer concert series each Thursday, July 7-August 25, 6-8 PM on the lawn next to Mary's Mountain Cookies.  For more outdoor musical fun, Music on The Lawn at Foothills hosts live music and a beer garden Friday's 6:30 - 8:30 PM from June 17th - September 30th.  For an elevated downtown musical experience, you must check out Ace Gillett's, a sophisticated lounge hosting live music Wednesday through Sunday. Their events calendar includes live acoustic sets, blues, jazz, and contemporary piano.