What to do and bands to watch in Fort Collins this month
From side-splitting comedy to concerts by big-name musicians and even an NYC-themed brewery bash, there are plenty of events worthy of a spot on your calendar going on in the Choice City.
Theater, music and comedy at the Lincoln Center

Exceptional entertainment at the Lincoln Center continues in February. Trio con Brio Copenhagen, recognized as one of the world's finest piano ensembles, performs on Feb. 7. The Acting Company, a touring classical theater company, presents William Shakespeare's Romeo and Juliet on Feb. 14. See "On Your Feet," an original musical about Gloria and Emilio Estefan, Feb. 16-18. Prepare to laugh out loud when Brian Regan, known as "your favorite comedian's favorite comedian," takes the stage on Feb. 21.  Eight-time Grammy award-winning bassist Christian McBride brings his New Jawn to the stage on Feb. 24.
LOL all night long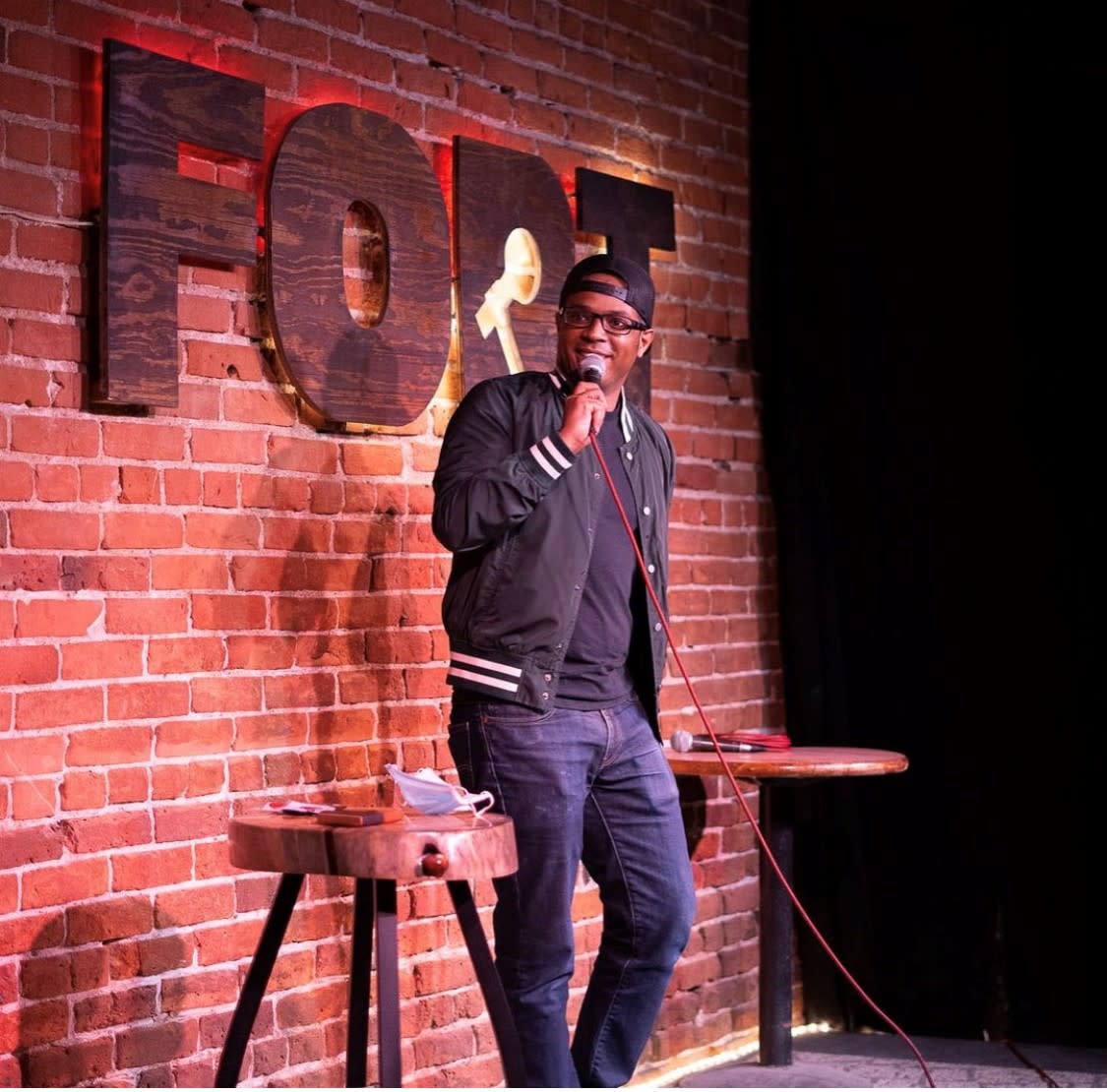 The February lineup at The Comedy Fort gets underway with the return of rising star Caleb Synan on Feb. 2, 3 and 4. Bluestocking Burlesque performs an early Valentine's Day show on Feb. 3. Open Mic nights are set for Feb. 6, 13, 20 and 27 this month. Dude Dad, as seen on Jimmy Kimmel Live, performs on Feb. 8 and 9 with a limited number of Meet & Greet tickets available. New York City comedian Ian Lara makes his Comedy Fort debut on Feb. 10 and 11. Los Angeles comedian Chris Garcia performs a two-night set Feb. 17 and 18. The following weekend, Feb. 24 and 25, catch stand-up comedian, actor and writer Dana Gould whose claim to fame is writing for The Simpsons back "when it was good."
Rhythms at the Rat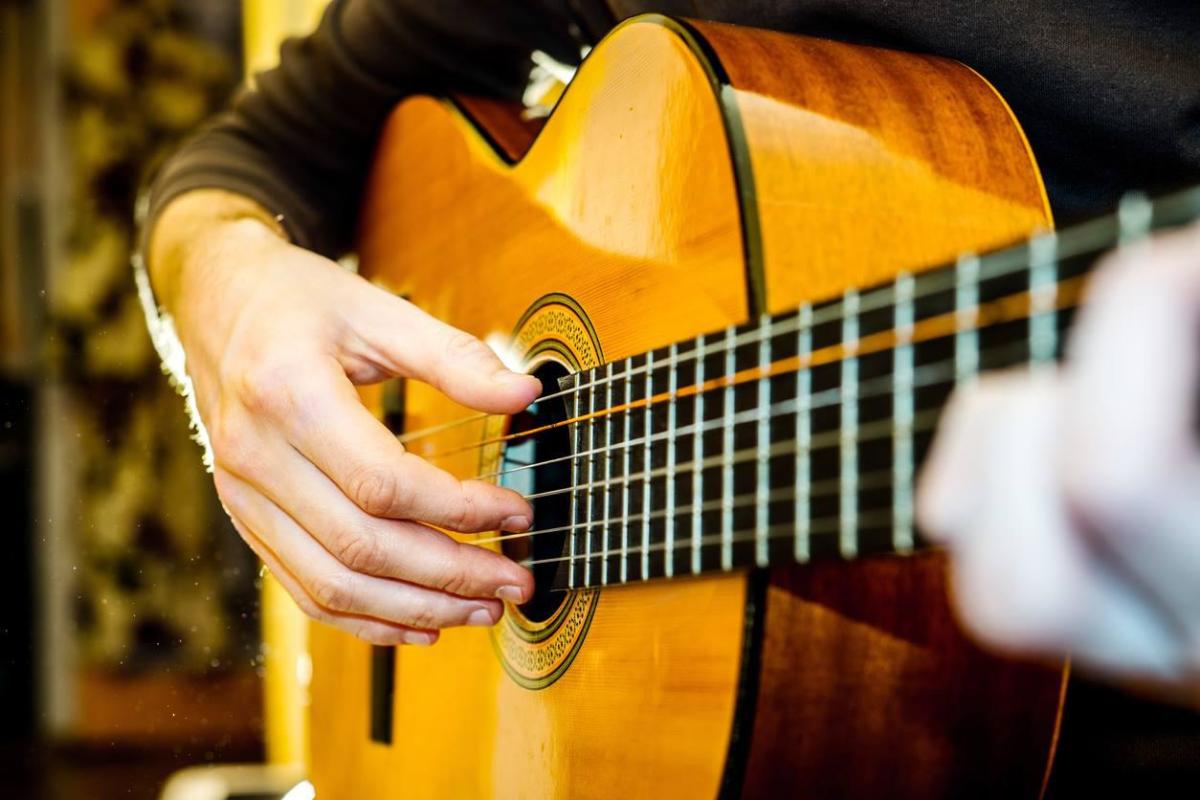 Magic Rat, located in Old Firehouse Alley adjacent to The Elizabeth Hotel in Old Town, offers swinging sounds on tap weekly, from big-name artists to local late-night jam sessions. Owen Ostermueler performs on Feb. 2, while Greeley Train Museum featuring Hannah Rodriguez is set for Feb. 3. Catch Cory Philips & The Band of Lights on Feb. 4. The Songwriter in the Round event returns Feb. 8. See both JK Halvorsen and Jilian Lee Antinora take the stage Feb. 9. Crescent City Connection returns on Feb. 10. Gingerbomb, the world's first all-ginger supergroup, performs on Feb. 11.  Mid-month catch Carlos Barata on Feb. 16, Post Paradise on Feb. 17, and Swing Aggregate on Feb. 18. The month closes out with A-Mac on Feb. 23, Sturtz on Feb. 24, and Ryan Benthall Trio on Feb. 25. Check the calendar for all the details.
Live Music at 830 North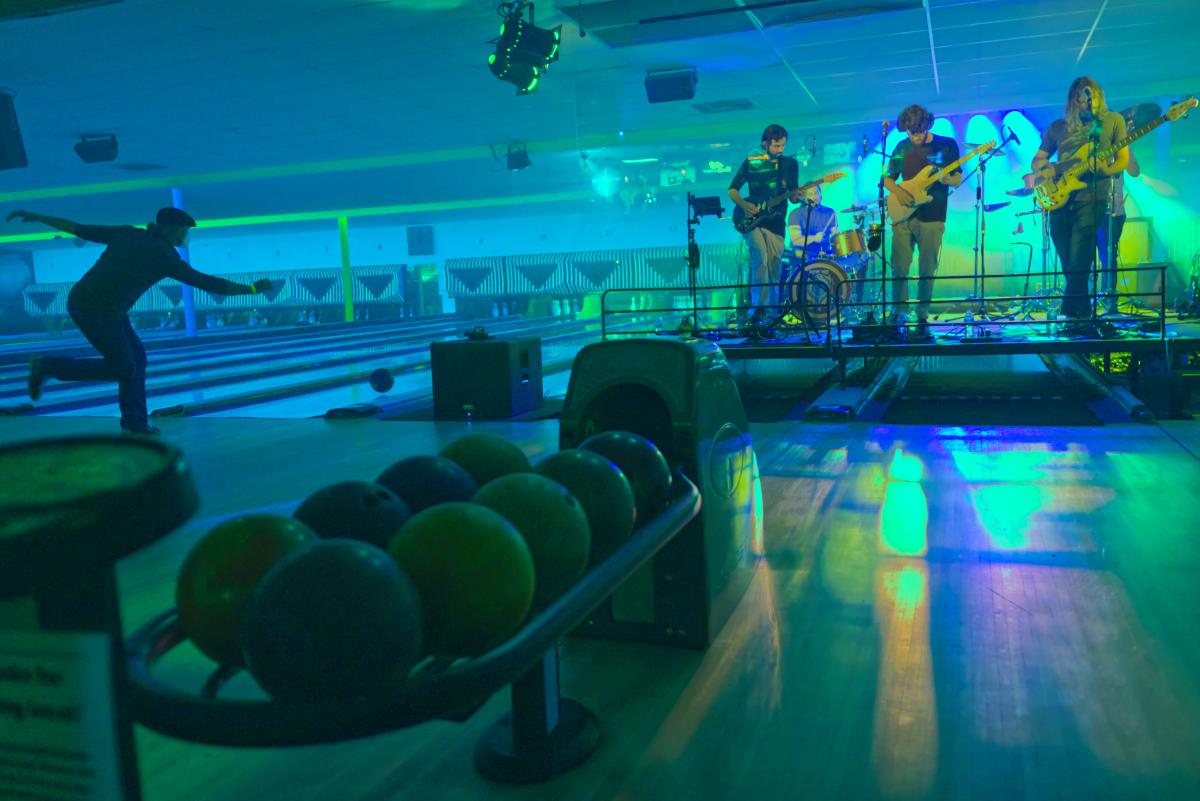 830 North hosts weekly concerts as part of Live Music at Chippers sponsored by Mishawaka Amphitheatre. See Animal Future perform on Feb. 8, along with Sonic Dispatch, Violet Visionaries and Ballpark! as part of Blast N Bowl. On Feb. 15, see an electronic/bass show with HMNGBRD, BetaWolf, and Scary Thoughts. Megan Hamilton performs with Homemade Spaceship and Lonsoul on Feb. 17. Alternative/indie bands Creature Canyon with Spliff Tank performs Feb. 18. Looking ahead, catch Underground Springhouse, a rock band with reggae, country and folk influences, on March 3.
See you at the Sundance
Along with dance lessons, bingo, open mic nights and family nights, Sundance Steakhouse & Saloon hosts live acoustic performances on Friday and Saturday nights. The Sundance encourages patrons to wear red on Fridays to remember everyone deployed. On Feb. 3, they're throwing a party for National Wear Red Day to honor the troops. The cover charge will be donated to local veterans and military charities in Fort Collins. On Feb. 4, Brett Hendrix returns to the stage. Barely Gettin' By performs on Feb. 10. On Feb. 11, see Kelsey Jo & the Wildcards. Woodland Park Band plays on Feb. 17. Ashton Lee is set for Feb. 18. Chancey Williams returns to the stage on Feb. 24 and tickets are expected to sell quickly. Kody West closes out the month with a performance on Feb. 25.
Rock out at the Aggie

The historic Aggie Theatre, a live music institution in Fort Collins for over 100 years, plays host to several great shows this month, including The Lone Bellow on Feb. 2, Clementine + Hospital Socks on Feb. 3, Thin Air Crew on Feb. 9, Danno Simpson on Feb. 10, and Taylor Fest on Feb. 11. Mid-month, catch The Fretliners plus Buffalo Commons on Feb. 16. Celebrate love at U&ME: A Valentine's Pajama Jam, the ultimate Valentines experience for Black History Month. Catch Skegss on Feb. 18, Grieves on Feb. 19, Gastropod on Feb. 23, and Luzcid on Feb. 24. Wrap up the month with a show from Dopapod on Feb. 25.
Five years of fun at Washington's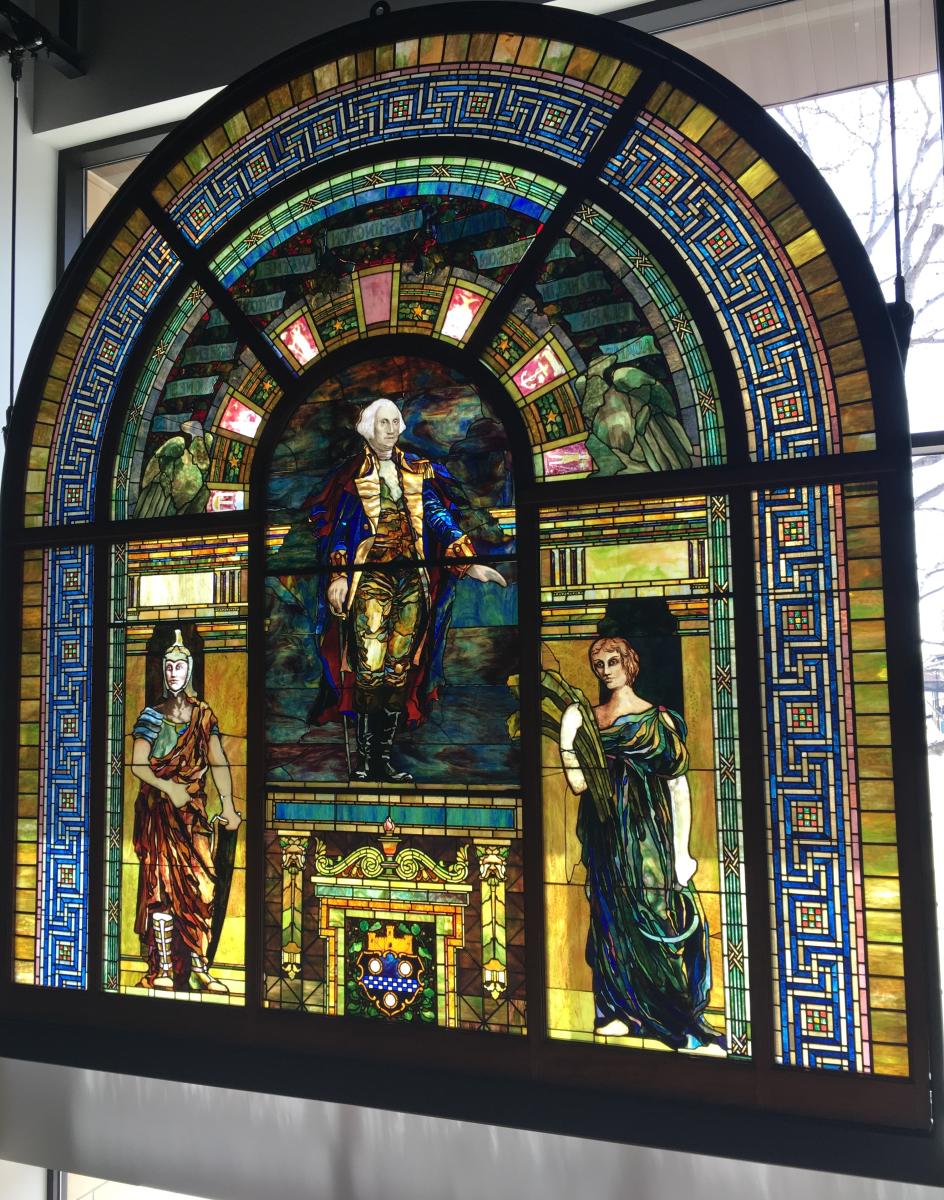 Washington's, a historic 900-person venue in Old Town Fort Collins, hosts big names all month long. Railroad Earth will perform a two-night set on Feb. 10 and 11 in celebration of Washington's five-year anniversary. On Feb. 18, catch Phoffman of Greensky Bluegrass. An Evening with Dustbowl Revival is set for Feb. 23. End the month with An Evening with Martin Sexton on Feb. 25.
Intimate shows at The Armory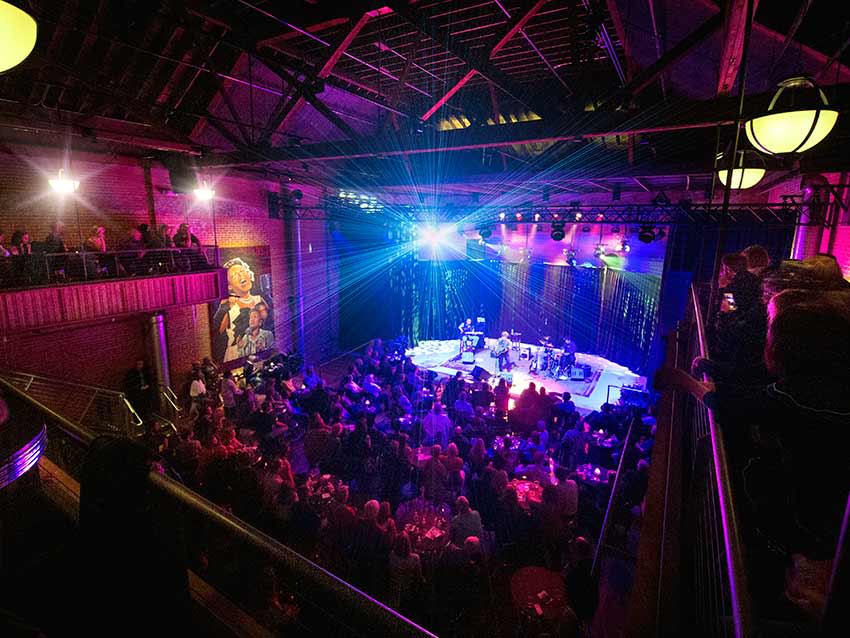 The Armory (sister venue to Washington's) hosts nationally known musicians in an intimate 200-capacity (seated) listening room. Spend an evening with Will Sheff and Okkervil River on Feb. 1. Jon McLaughlin performs on Feb. 9. Spend an Evening with Judy Collins, who will be performing winter stories and hits, on Feb. 14 (sold out). Della Mae takes the stage on Feb. 16. Bruce Cockburn performs a two-night set on Feb. 17 and 18. An Evening with Joe Pug is set for Feb. 19. Wrap up the month with Early James on Feb. 26.
New York state of mind at New Belgium Brewing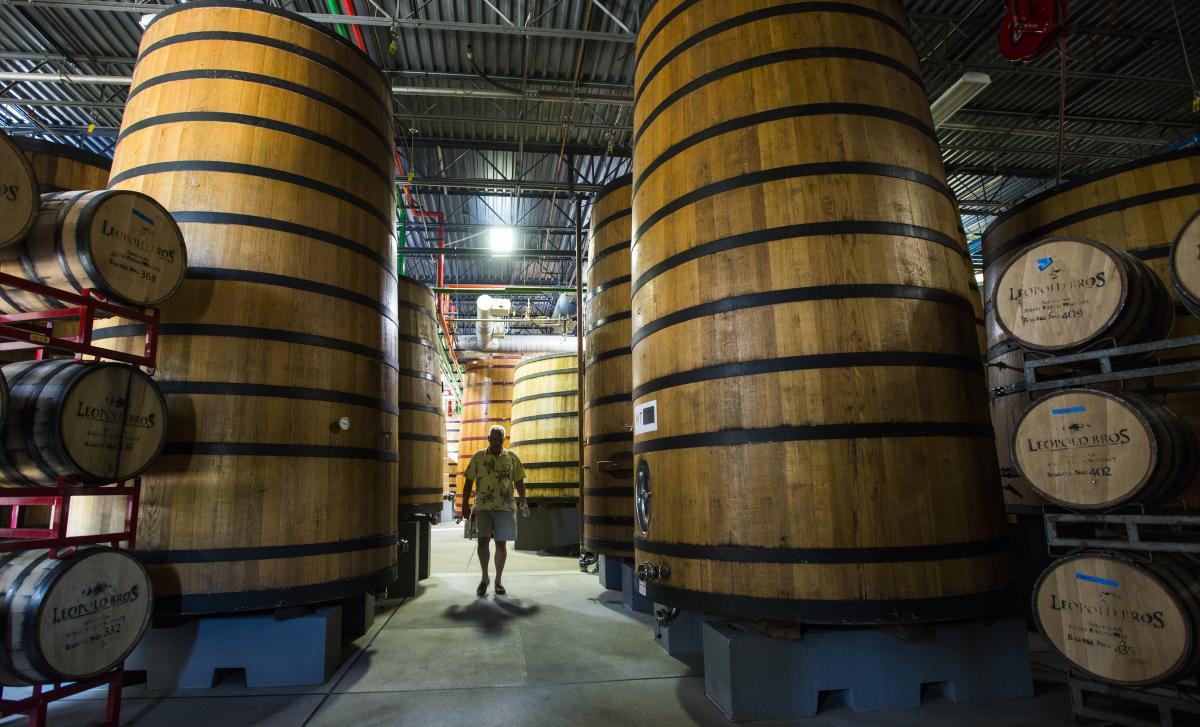 New Belgium Brewing hosts its Lost in the Woods: Empire State of Mind party on Feb. 11. Spend an evening in the city that never sleeps sipping sours, dancing, and eating street meat in the Foeder Forest from 8 p.m. to midnight. Age 21 and over. Tickets are $75 and include food, beer, and a bottle of La Folie.
More than a movie theater: The Lyric
Along with indie film and visual art, see live music at the Lyric Cinema, a mainstay in Old Town Fort Collins for a decade. The Lyric opened a new 10,000-square-foot building on North College in late 2017. Along with screening a wide variety of indie films, this creative hub features arcade games, a concession stand and a café and bar. This month, you can also catch live music on a few evenings. Redd performs with Frail Talk and Autumnal on Feb. 9. A Brassy Mardi Gras Party takes place on Fat Friday, Feb. 24. See Shtonk Brass Band, The Twirling Zucchinis, and aerial performances by Live Beyond Limit. Tickets are $10 in advance and include mask making, themed cocktails and more. Looking ahead, Safekeeper with Replica City and Flesh Tape perform on March 4.
Fort Collins Book Fest takes place throughout Feb.
The Fort Collins Book Fest "For the Love of Reading," takes place throughout February at venues around Fort Collins and with online sessions. The Fort Collins Book Festival gets underway on Feb. 1 and continues through the end of the month. The packed schedule includes readings, writing workshops, author talks, panel discussions, children and teen activities, social activities, and a Human Library®. The complete schedule for the free, all-ages event is available at www.FoCoBookFest.org.
Downtown Lights Continue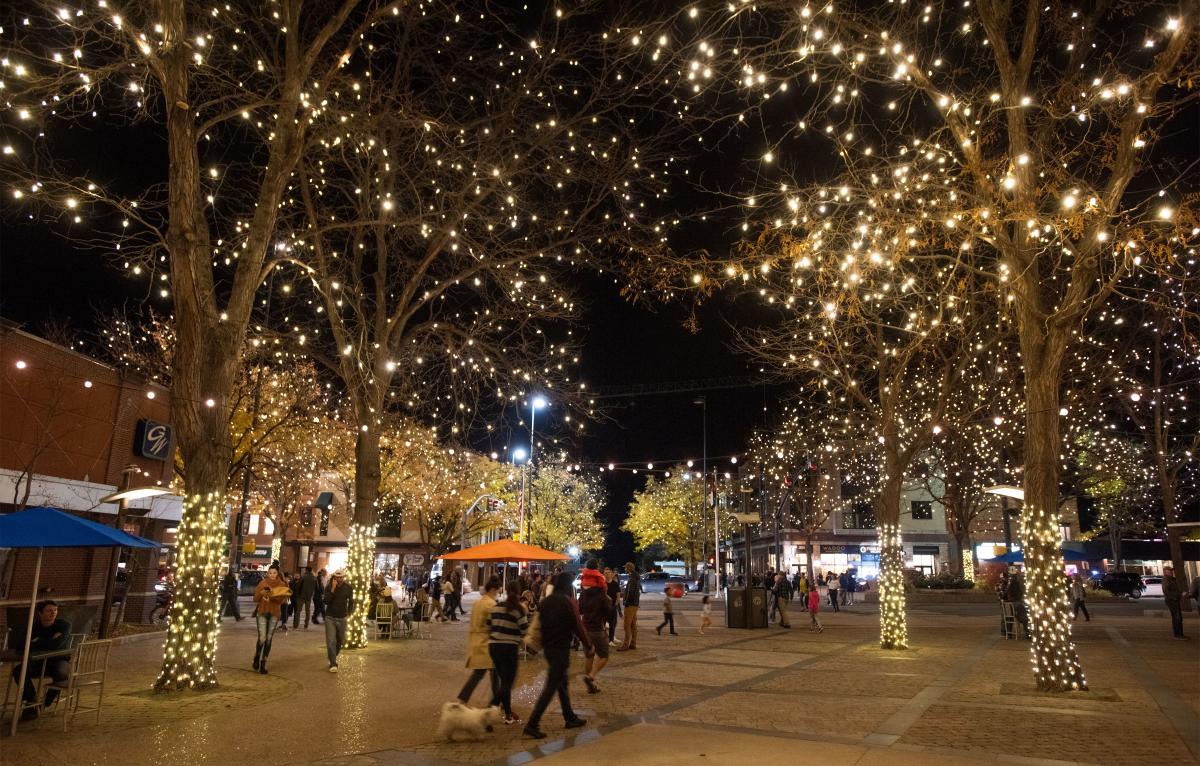 Downtown Fort Collins is the place to be for twinkling lights. Every night through Valentine's Day, the lights will be turned on in Old Town Fort Collins. Twenty-two blocks of downtown are illuminated with thousands of strands of lights in alleyways, along sidewalks, and among treetops. The impressive display of low-energy and sustainable LED lights can be enjoyed anywhere along College Avenue, the northern boundary of Laporte Avenue, and continuing south to Magnolia Street. Trees are lit along Walnut Street, Linden Street, Pine Street, Old Town Square, Oak Street Plaza, and Mountain Avenue as well.