The cooler months are for fresh baked sweets, cuddles with loved ones, and sipping hot beverages from inside the warm setting of a cozy coffee shop. Fort Collins is home to the ultimate cozy coffee shops and we're sharing our insider tips for some of the snuggest seats in town.
The AlleyCat Coffeehouse

Address: 120 W Laurel St, Fort Collins, CO 80524  

For CSU students and busy professionals alike, The Cat is a space synonymous with both mellow relaxation and uninterrupted all day and late-night productivity being open 24 hours a day.  Eclectic art adorns the walls and the atmosphere is one designed to foster dreams and creativity. The setting is made extra cozy with its wooden interiors and being tucked up on the second floor of the building, somewhat like a great hidden treehouse hideout to be discovered.

 

Bindle Coffee
 

Jessup Farm Location: 1933 Jessup Dr, Fort Collins, CO 80525 South Location: 1833 E Harmony Rd #20, Fort Collins, CO 80528  

With two great spots in Fort Collins, one inside of Jessup Farms and the second on the south side of town off of Harmony, Bindle offers excellent quality in their roasts and different settings each with a unique ambiance.  The little treasure tucked inside Jessup Farm Artisan Village is especially cozy with a farmhouse exterior and a rose brick interior. Take a seat on a comfortable couch or situate yourself with your laptop or a great book to read on a rustic hardwood table and soak in the cozy vibes, along with the clear passion that the Bindle crew puts into their craft.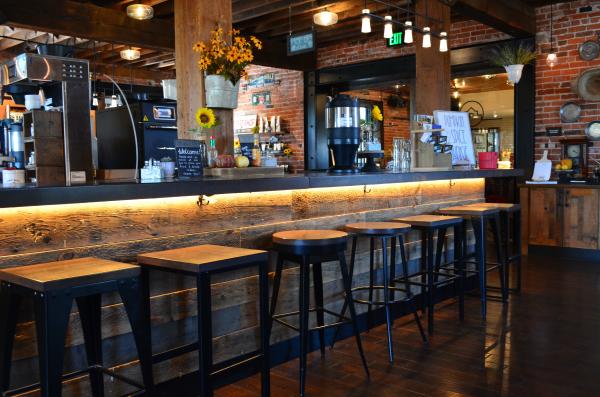 Ginger and Baker – Market, Bakery, & Coffee Shop
  Address: 359 Linden St, Fort Collins, CO 80524  

Evoking feelings of warmth and comfort, yet simultaneously combining these familiar feelings that make a coffeehouse so cozy with modern sleekness and simplicity, The Ginger and Baker market, bakery, and coffee shop provides an especially inviting setting to spend a cool morning or afternoon in. Help yourself to a slice of pie and pair it with a simple oat milk cappuccino for delectable light breakfast, or spend some time checking out all of the delightful home goods and other fun finds sold at the market.
Harbinger Coffee

North Location: 505 S Mason St, Fort Collins, CO 80524 South Location: 3581 E Harmony Rd #160, Fort Collins, CO 80528  

If you are seeking unmatched quality in coffee combined with a modern minimalistic sophisticated setting, Harbinger Coffee will exceed your expectations at both their north and south locations in Fort Collins. On any given day, you can anticipate consistency in the excellent quality of your drink of choice as well as a peaceful environment to focus and get work done. The promise of productivity paired with a tastefully crafted pick-me-up is enticing– so bring your planner, tuck in those earbuds for chill tunes, and put plans to paper while sipping on your favorite brew at Harbinger.

 
Lima Coffee Roasters

Old Town Location: 302 S College, Suite 130, Fort Collins, CO 80524 Midtown Location:  215 E. Foothills Pkwy #1A Kiosk, Fort Collins, CO 80525  

The coffee 'buzz' surrounding the Lima Coffee Roasters Old Town location is not in the least bit unfounded – this hip hangout makes you want to prop your feet up and stay a while. The space offers different sections with different feels; the sections all come together to paint the picture of an appealing location for group project meetings, catching up with friends, or working solo striking items off that to-do list. Lima Coffee also has a beautiful, modern location inside of the Foothills Mall located in Midtown Fort Collins.  

 
Little Bird Bakeshop
Address: 613 S College Ave, Fort Collins, CO 80524  

A Fort Collins classic, Little Bird is an unmistakably charming and cozy shop located just north of Colorado State University. The café, set in a historic house, serves locally roasted coffees paired with scratch made pastries fresh baked daily with seasonal and often locally sourced ingredients. They recently added wine, beer, and sangria (during the summer months) to their menu for the days when coffee won't cut it. A favorite meeting spot for personal and professional meetings, Little Bird delivers on crafting both top tier pastries and beverages as well as a welcoming space that feels homely in all of the best ways.  

 
Starry Night Espresso Café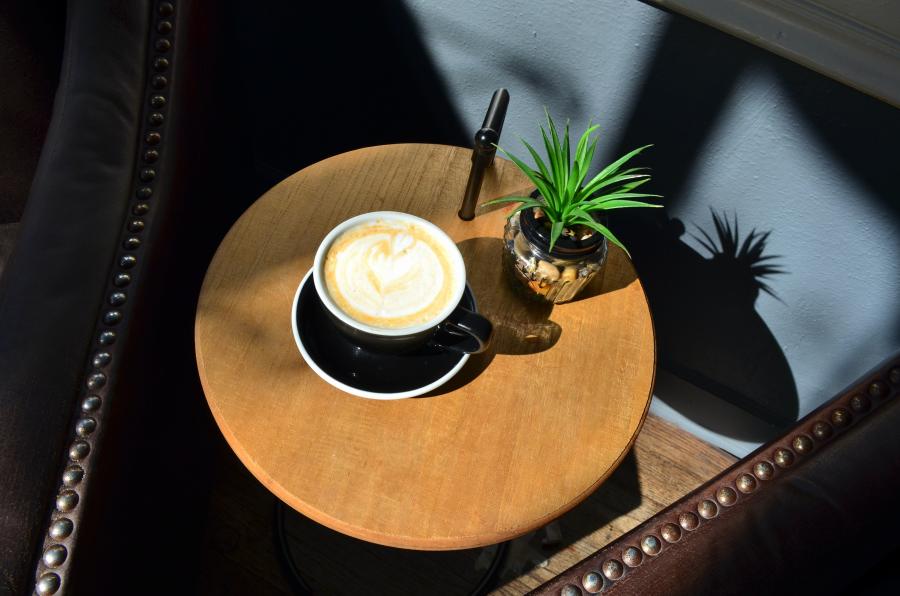 Address: 112 S College Ave #100, Fort Collins, CO 80524  

Delicious coffee and treats served up in an art-filled space with plenty of seating room – what more can one ask for? Starry Night Espresso Café's name was inspired by the Vincent Van Gogh painting "Starry Night" and has been a downtown coffeehouse staple since 1992. Starry Night roasts its own coffee made out of ethically sourced beans from all over the world. The staff is kind and can quickly whip up dreamy customizable lattes and simple classics.