We understand how hard it is to think of fun and unique places for date night. So, we thought we would help and give you five places in Fort Collins that stood out in our minds as unique and original. Please feel free to comment and add to our list so others can find a variety of places when they are stumped when it comes time for their date night in Fort Collins.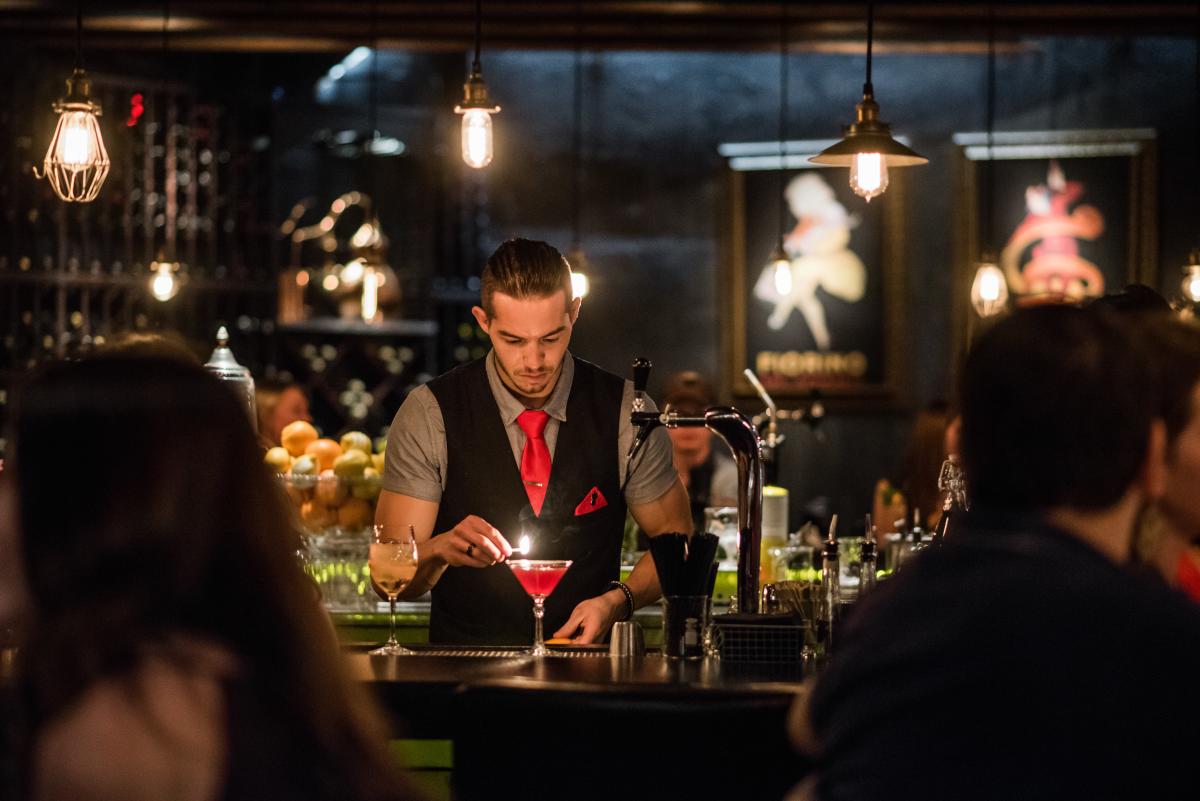 This locally-owned speakeasy takes you back in time, giving you the rebellious feeling that our elders once had when they enjoyed drinks at illicit establishments during the prohibition era. You will notice from the start that these bartenders take their craft seriously. It is a show in its own to watch these drink slingers craft their beverages like they are works of art. This highly-knowledgeable bar staff is so dedicated to drink-making that it will amaze even the finest connoisseur. They also offer foodie-friendly dishes like their delightful charcuterie boards. Social also offers "Social Hour," which is the perfect way to describe this cocktail bar's always exhilarating Happy Hour. Their Social Hour offerings are always changing to keep things fresh, but drink and food specials are offered every night of the week between 4 pm-6 pm. We highly recommend this underground cocktail bar to anyone looking for a unique experience.
Location:
1 Old Town Square, Suite 7
Fort Collins, CO 80524
(located underground. Just look for the street clock at the top of the stairs.)
2. Ace Gillette's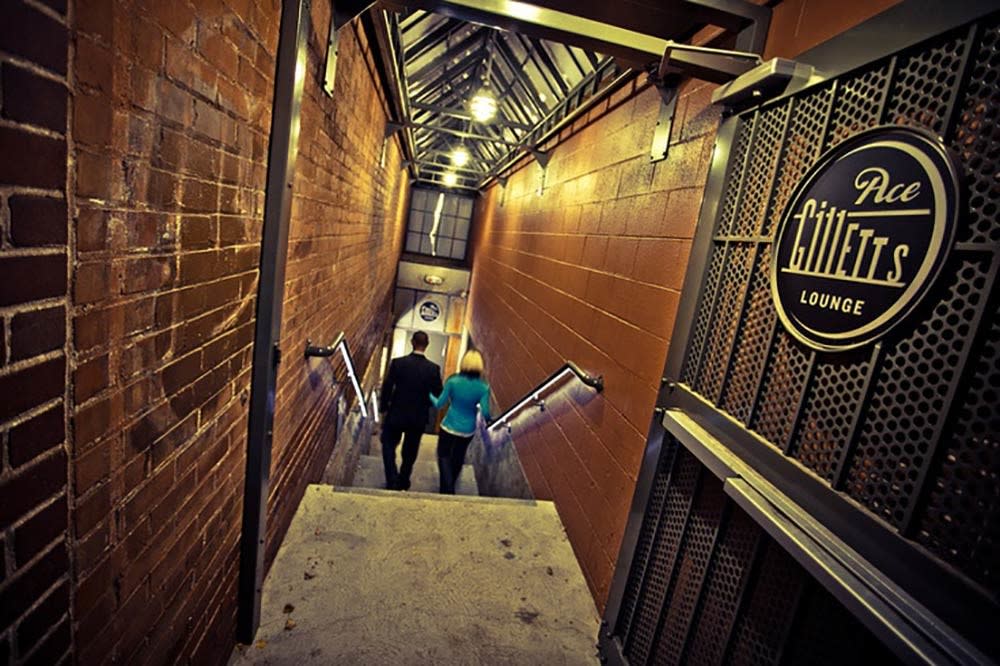 Since we are on the subject of speakeasies, we have to mention the speakeasy that serves as the epitome of elegance and grandeur, Ace Gillette's. Named and inspired by previous 1950′s Armstrong Hotel owner Ace Gillette, this lounge personifies the sensation of class and sultry sophistication that enveloped city speakeasies during the years of prohibition. A soft, dimly lit atmosphere with dark woods, large circular booths, and gently lit candles help shape one of the classiest places in Fort Collins. More than just the atmosphere, Ace Gillette's serves up some of the finest tapas and cocktails around. The master bartenders make every drink with such precision it will truly leave you in awe, and once you taste it, let's just say you won't be disappointed. With plates such as prosciutto-wrapped dates and fried potato croquettes, it's easy to see that the cocktails' precision and passion don't end. We highly recommend Ace Gillette's if you want a trip back into yesteryear. Stop by for a happy hour or go for a night of live jazz; this place is a marvel.
Location:
239 S College Ave
Fort Collins, CO 80524
(Underneath the historic Armstrong Hotel)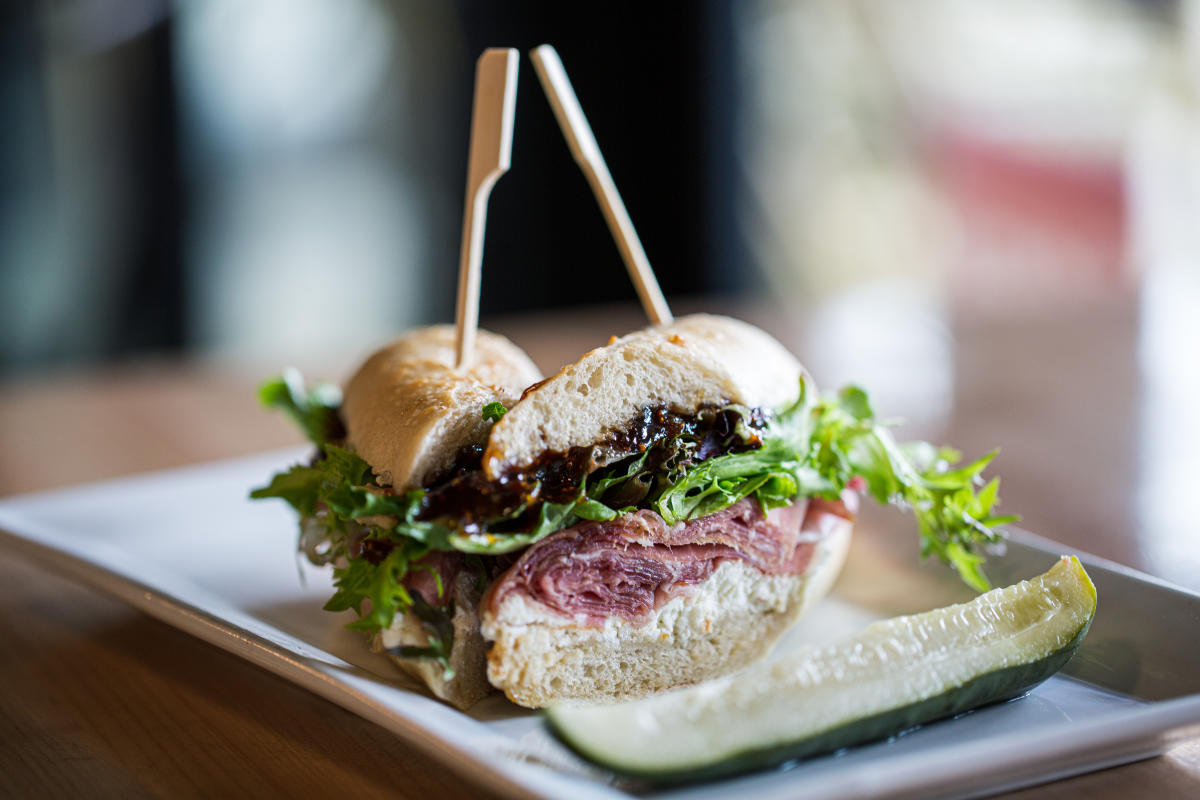 The Fox and the Crow is one of only two cheese shops and bistros in Fort Collins. Located in Scotch Pines Village, The Fox and the Crow has a fantastic central, mid-town location right next door to Sprouts. This cheese shop goes all out when it comes to pleasing the palate. Where else will you find a French Kiss sandwich that includes thinly sliced French ham with double cream French Brie on a buttered baguette? And, did we mention they love cheese so much that they seek out farmstead and artisan cheeses locally and up to 5,000 miles away from their location in Fort Collins? Now, that's dedication. The Fox and the Crow serves meat, cheese boards, gourmet sandwiches, wine, beer, and cider. They also offer a fantastic happy hour menu from 4-6 pm Monday-Friday. If you've ever wanted that sophisticated experience where you sip wine and pair it with incredible cheeses, or even if you're just in the mood for amazing food and drinks, there's no question you have to stop by The Fox and the Crow.
Location:
2601 S Lemay Ave Unit #21
Fort Collins, CO 80525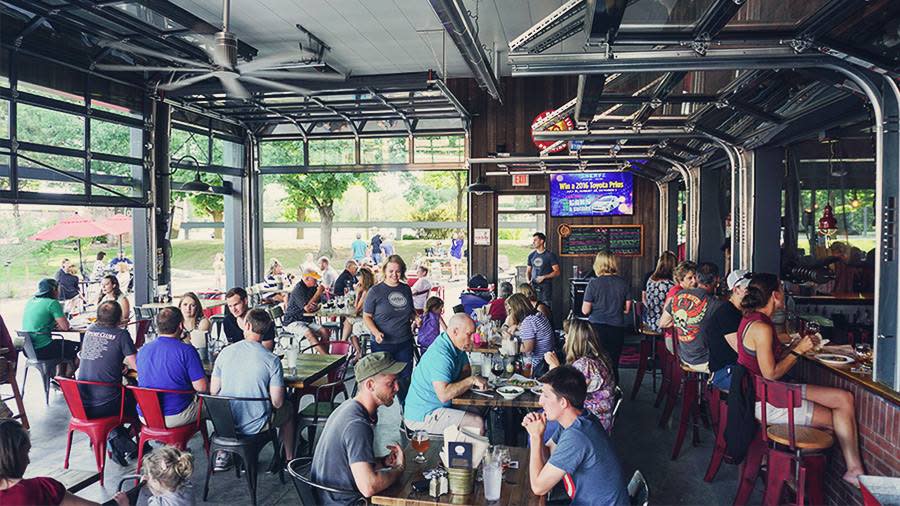 When you think unique, you think of something that is out of the ordinary, and Otto Pint fits the bill perfectly. Otto Pint is a locally-owned (same owner as Domenic's Bistro and Vincent Heavenly Pies & Pasta) casual restaurant serving pizzas and craft beers, but what sets it apart is the fact it was converted from an old gas station. You would never guess it by looking at it, however. Otto Pint has an industrial feel that includes a large bar serving as a centerpiece to two very large rooms. The restaurant is also surrounded by open garage doors, bringing in that natural fresh breeze while you dine. It also includes an overgrown patio that is superb for social gatherings. Otto Pint specializes in craft beer, as evidenced by their expansive menu of over 40 beers, including 20 on rotating taps. Beer isn't the only thing you can get there. However, Otto Pint also has specialty drinks inspired by local spirits from regional distilleries. Otto Pint is the right place if you want a nice casual night out on the south side of town while enjoying delicious pizza and incredible craft beer with that industrial feel.
Location:
1100 Oakridge Dr
Fort Collins, CO 80525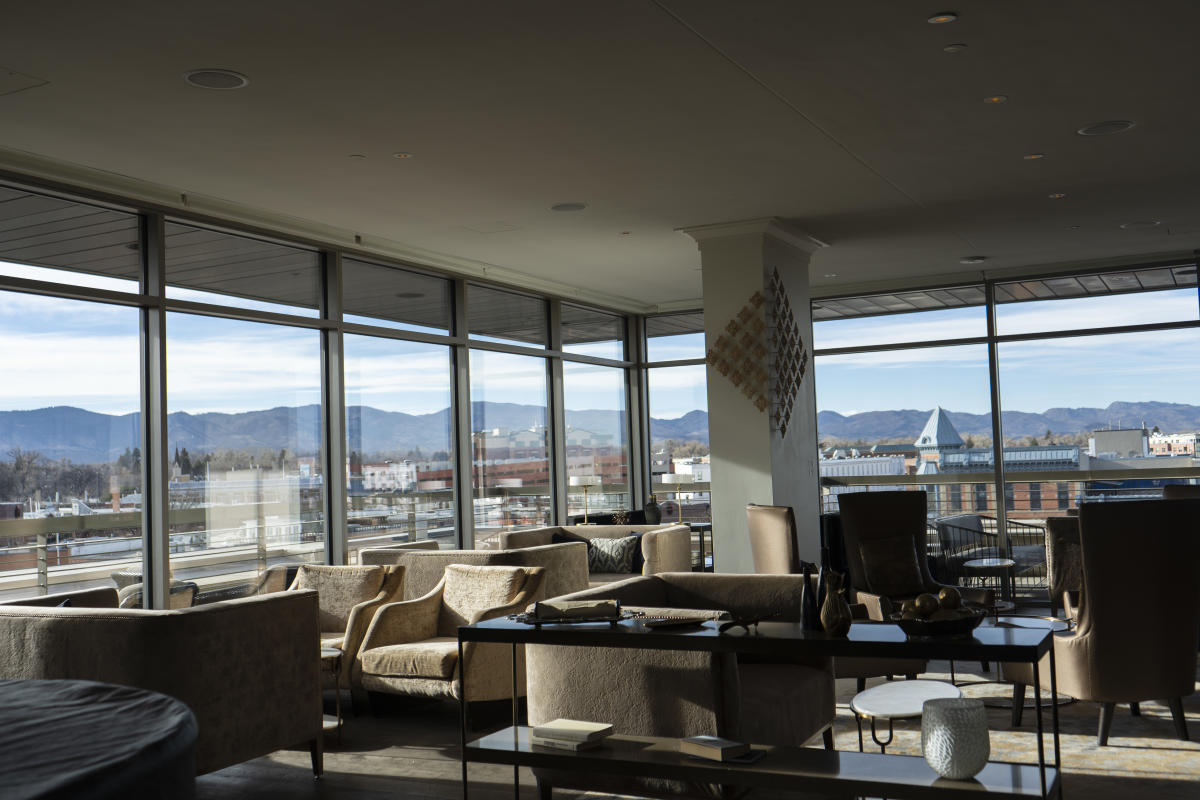 The Sunset Lounge is the rooftop lounge inside The Elizabeth Hotel, offering stunning views of Old Town Fort Collins, world-class hospitality, live jazz music, and even an elegant High Tea service.  On your date night, sit back and relax in the comfortable ambiance while enjoying some of the finest drinks and delicious small bites in Fort Collins. During the warmer months, you can step outside to take in the views of the Front Range. Or, you can cozy up inside and still be able to take in the city's twinkling lights from above looking through the tall glass windows. The swanky setting is a special treat for a well-deserved date night to indulge in the finer things in life. 
Location:
111 Chestnut St
Fort Collins, CO 80524