If you are thinking of planning a visit to Fort Collins with your dog, you both are in for a treat!  The strong love of our four-legged adventure buddies is central to our city's culture, and that means there are lots of dog-friendly options to make your trip a hit for the whole family!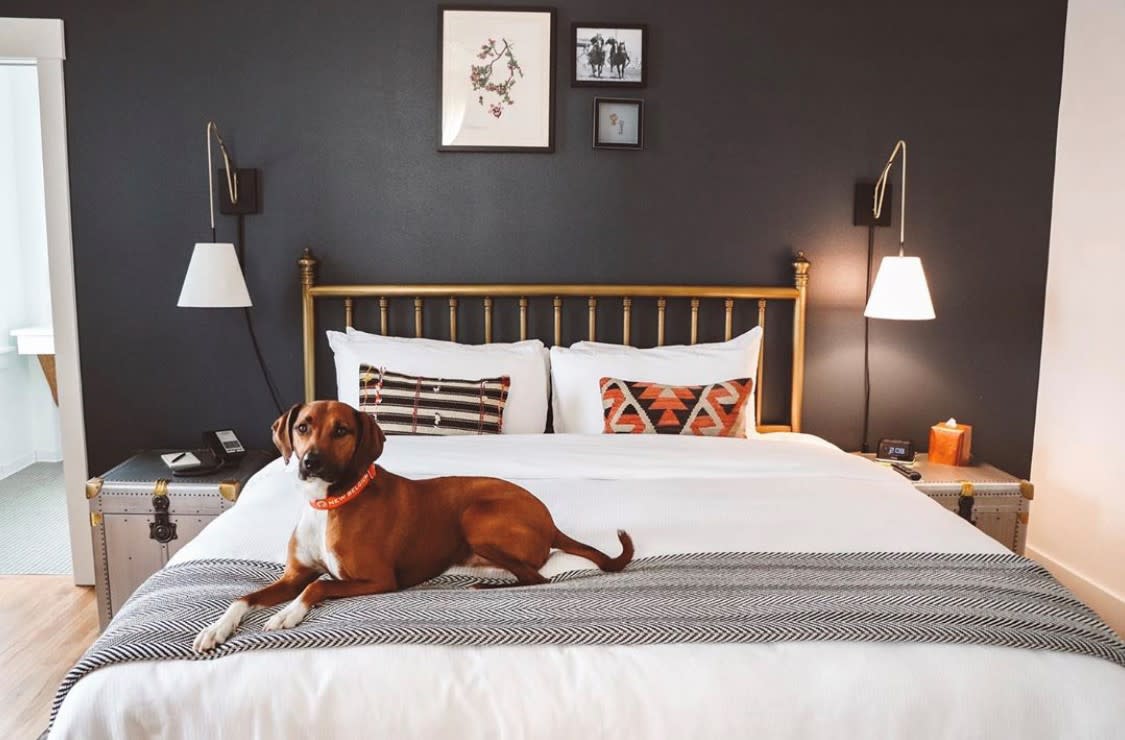 Book a stay in an awesome dog-friendly hotel right in Old Town!
Situated in the heart of old town are two unique hotel experiences ready for you and your dog to enjoy together!   The historic Armstrong hotel and the luxury Elizabeth Hotel will both welcome dogs up to 100lbs. Dogs can't be left unattended in the hotel rooms, so prepare to keep your pups with you at all times during your stay, or plan to utilize a local dog daycare service.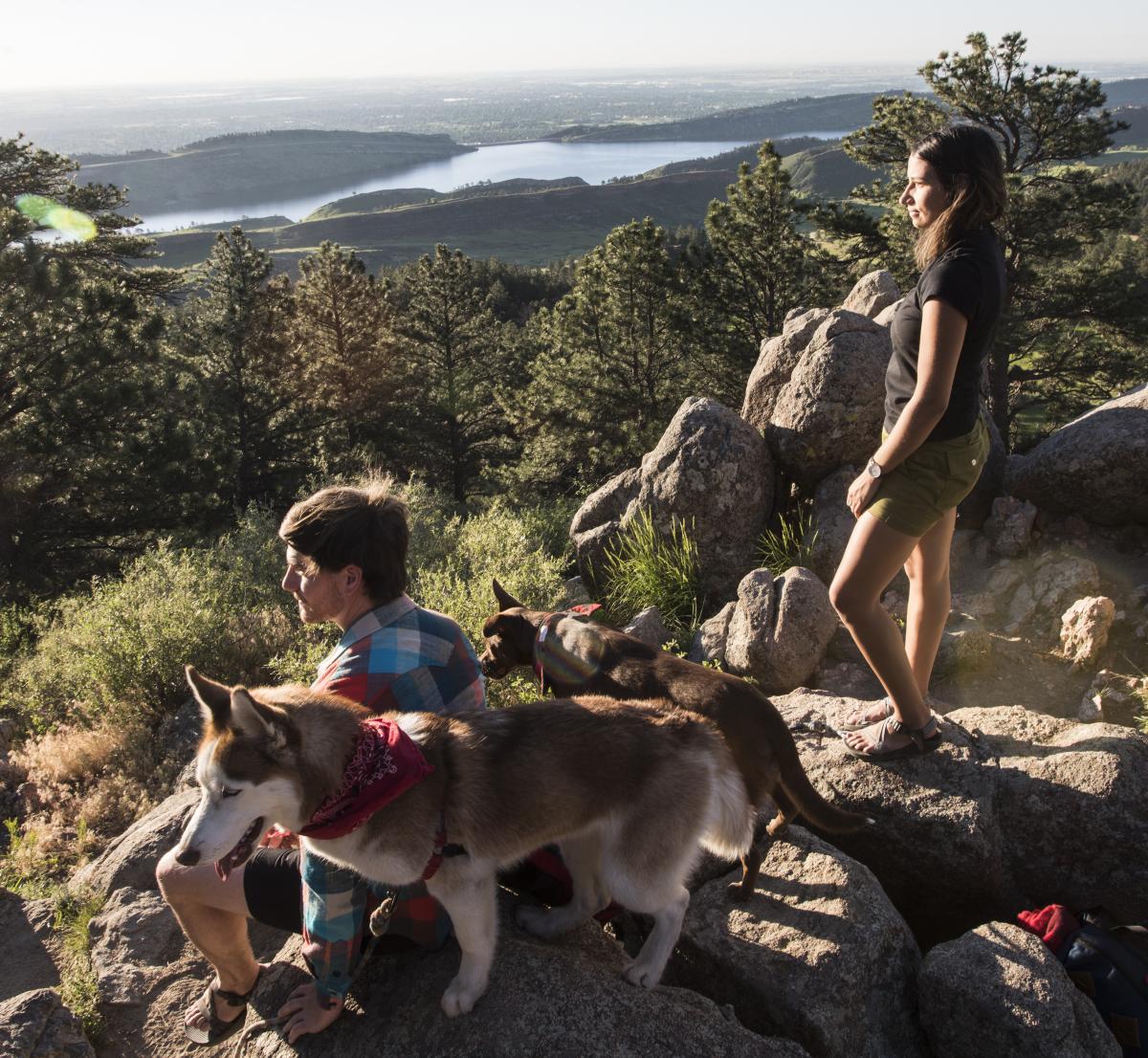 Hike on the many dog-friendly nature trails!
There are so many wonderful nature trails to choose from!  Keep in mind that in Larimer County, dogs must be kept on a leash; if you are looking for off-leash hiking options, look at the hiking trail options in the Arapaho & Roosevelt National Forests to the west of Fort Collins.    
Don't forget your trail manners! Good trail manners help everyone have a safe and fun visit to the hiking trail, and keep these beautiful natural spaces open and accessible to dogs for years to come.  The City of Fort Collins Natural Areas department has a great resource on understanding the rules and trail manners that allow us to continue to use natural spaces with our dogs.  Check out these resources to learn more before you take your first visit!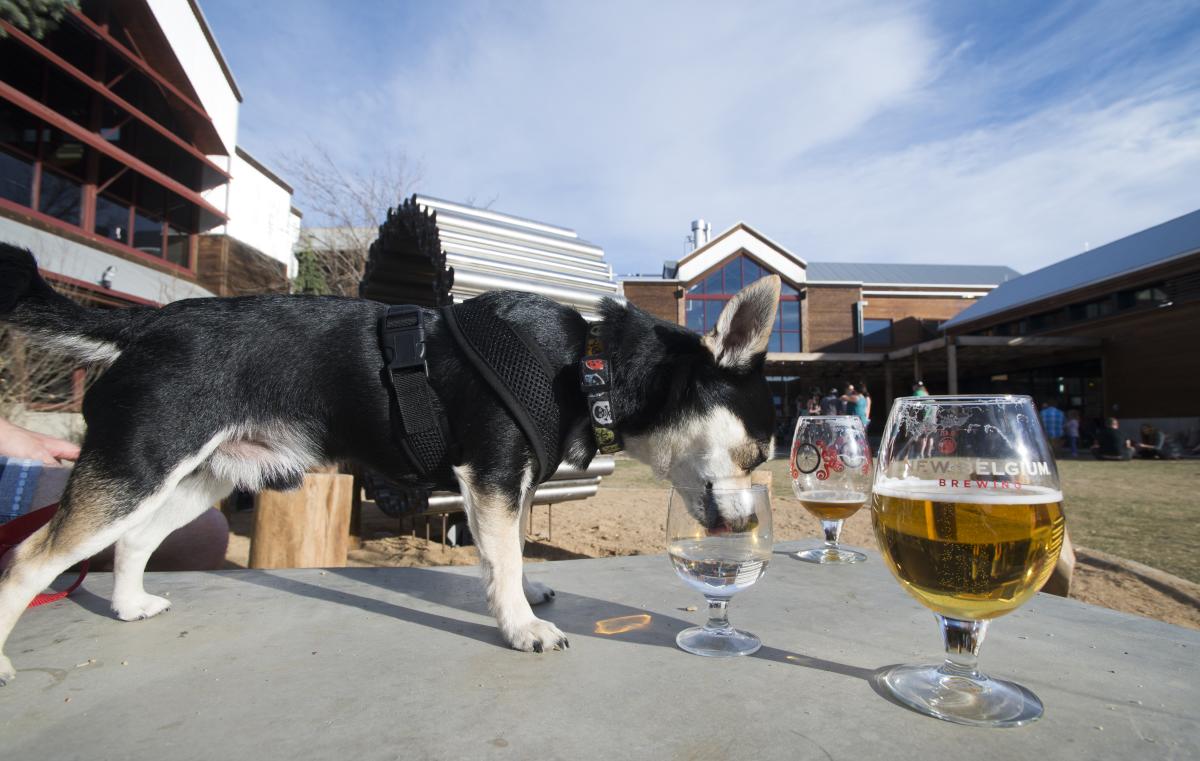 Take a visit to a dog-friendly brewery - or several!
If there's anything Fort Collins is known for as much as its love for dogs, it's for a love of craft beer!  With over 20 craft breweries to choose from, there are lots of potential dog-friendly spots to enjoy with your four-legged drinking buddy!  Most of the Fort Collins breweries allow dogs on their patios, with some making extra-special accommodations by allowing your dog to join you inside as well.  It's always a good idea to check the brewery's website and even call ahead to get the exact scope of their current policy before you visit.  
Don't forget your brewery manners!  Above-excellent courtesy for others when visiting a brewery with your dog goes a long way to keeping these spaces dog-friendly for everyone.  The Drink With Your Dog® blog has a lot of helpful tips on how to navigate the brewery environment successfully with your dog, such as this helpful reminder on keeping your leash in your hand, or this series of tips on understanding whether your dog would enjoy hanging out in the brewery with you!
Shop in one of the locally-owned Pet Supply stores!
If you and your dogs are in need of any supplies while you are in town, or just looking for a fun souvenir to take home, check out these local pet supply options!  Wagz Pet Market & Grooming is located in the heart of Old Town, with lots of fun treats, toys, and gifts for the dog-lover!  Poudre Pet & Feed has been serving the Northern Colorado pet community for over three decades, and with 6 locations spread through Northern Colorado, it's always a convenient spot to grab any forgotten pet supplies or find something new! 
Many other non-pet stores in Old Town are also dog-friendly!  Check doors and windows for signs welcoming or discouraging pets, and if in doubt, pop your head inside to ask the staff before entering. You and your dog can enjoy some lovely shopping together in Fort Collins.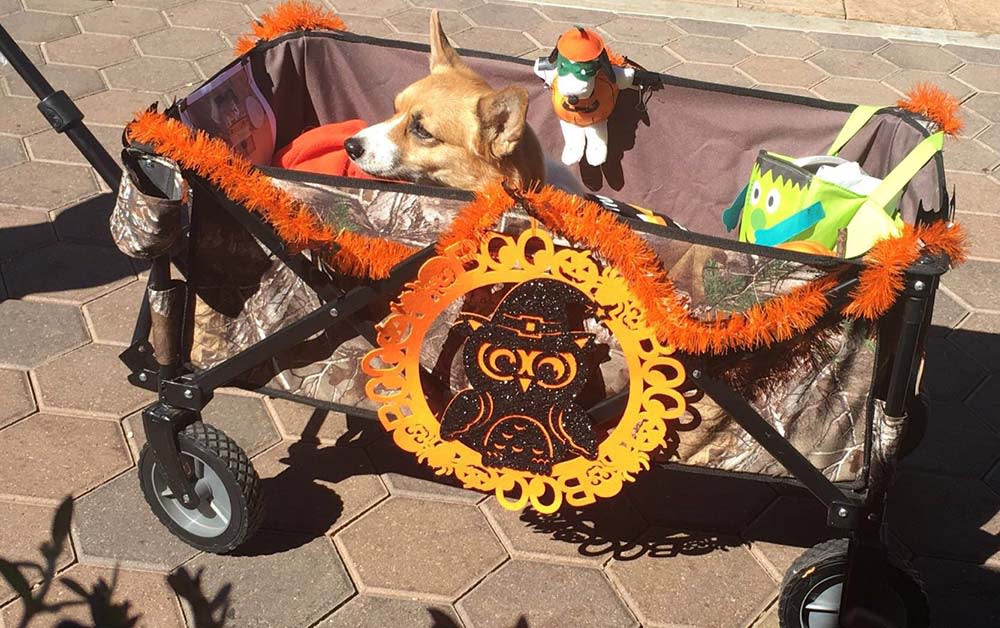 Learn about the seasonal dog-focused or dog-friendly events!
There are many dog-focused & dog-friendly events that take place every year in Fort Collins!  Exact dates will vary every year, but I've included approximate timelines if you are looking to plan ahead for your next visit!   
Dog Focused:
Pooch Plunge - Late August
Tour De Corgi - Early October
Fort Collins Top Dog - September - Benefitting Northern Colorado Wildlife Center
Run Fur Fun - October - Benefitting Animal Friends Alliance
Fire Hydrant 5K - June - Benefitting Larimer Humane Society
Doggie Olympics - September - Benefitting Larimer Animal People Partnership
Dog Friendly:
Downtown Holiday Lights - November - February
FoCo Food Truck Rallies - Tuesdays June - September
Larimer County Farmers Markets - Saturdays May - October
It's important to remember that your dog might not enjoy every type of event; additionally, certain types of weather like extreme heat or extreme cold may not be the best times for your dog to join you at outdoor events. 
Whether you are enjoying time at a dog-friendly hotel, taking in the sights on a local hiking trail, drinking a Colorado brew, visiting a shop in Old Town, or checking out a great event, you can do it all in Fort Collins with your best dog adventurer by your side!  We hope to see you & your dogs in our town soon.