In today's world of domestic and international travel, tourists have become accustomed to sharing their amazing experiences through photos on Instagram. And, when visitors make their way to Fort Collins it's no different. People sharing their photos of their favorite places in Fort Collins has exploded over the years. Having said that, we compiled a list of the 17 Most Instagrammable spots in Fort Collins. We hope this list inspires you to get to snapping some pics in these spots. Don't forget to tag us @visitftcollins using the hashtags #visitftcollins, #visitfortcollins and #lovefortcollins. 
The Oval at Colorado State University 
The Colorado State University Oval, designed in 1919, is lined with a row numerous 100-plus-year-old Elm Trees. This area is one of the most picturesque settings on CSU's campus as well as in Fort Collins. The Oval serves as one of the gateways into CSU's campus and is one of the more popular attractions for visitors and locals alike in the Choice City. It is truly a must see and is definitely Instagram worthy when visiting.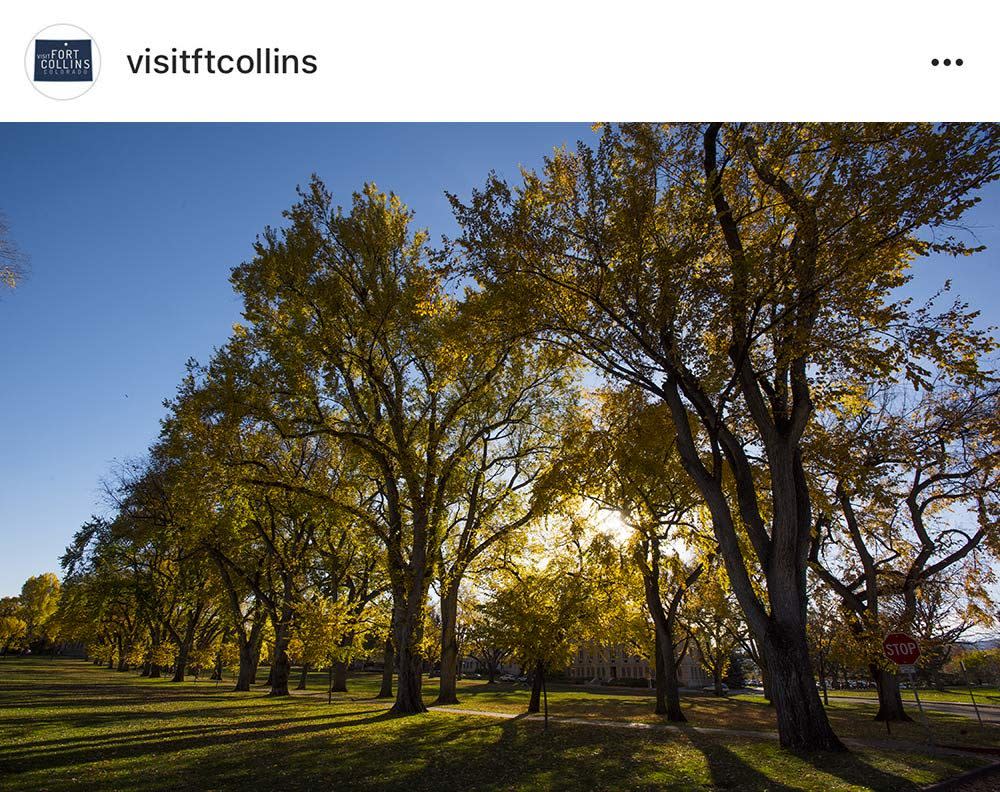 Horsetooth Reservoir 
Horsetooth Reservoir is one of Colorado's most beautiful outdoor treasures and it is located only minutes from Downtown Fort Collins. Horsetooth is a prime viewing spot for locals and visitors thanks to its easy access, excellent overlooks and the glass-like water. There are plenty of paid parking lots surrounding the reservoir that allow you to park and experience the breathtaking views of the sunrise and sunset. Horsetooth Reservoir is open year-round and includes RV spots, campsites and cabins managed by Larimer County Natural Areas. If camping isn't your thing, there are plenty of condos and bed & breakfasts in the area for you to relax in.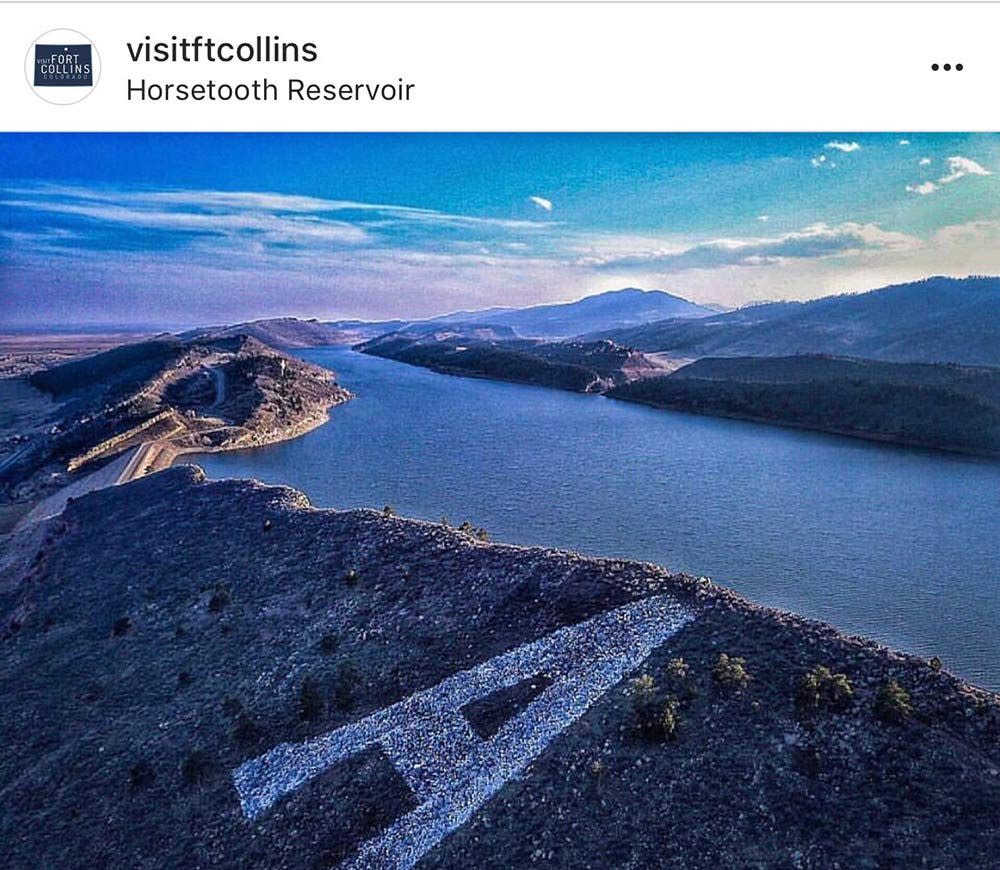 Horsetooth Rock
Views upon views is the best way to describe the top of Horsetooth Rock. Once you get to the summit an incredible feeling overcomes you while staring down into beautiful Horsetooth Reservoir and out toward the horizon. Just as impressive is the opposite view of the rolling hills to the west. Plus, Horsetooth Rock is one of the most unique rock formations you'll ever come across in the country. There's nothing that looks quite like Horsetooth Rock. This hike is 5 miles round trip and is a moderate skill level hike.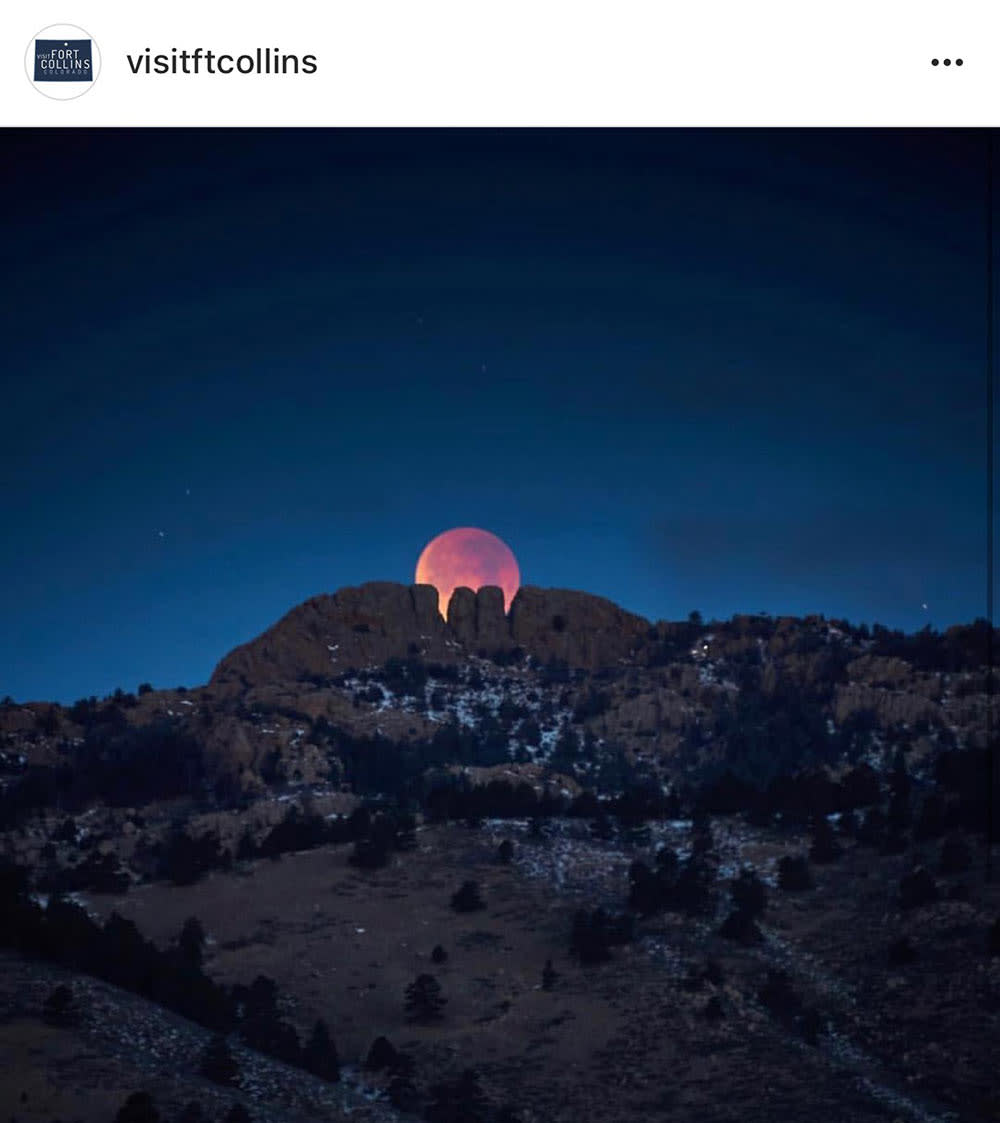 Greyrock
Greyrock is simply unbelievable! This great hike calls the Cache la Poudre River Canyon home and is less than 20 minutes from Old Town Fort Collins. This moderate skill  hike has two trail options: the Meadows trail (approximately 7.4 miles round trip) and the Greyrock Summit trail (approximately 5.5 miles), both offering stunning views and ponds that live atop the summit of the rock. The elevation gain on this hike is 2,000 feet with the summit sitting at 7,480 feet. This hike is definitely a bit of a challenge that comes with a little bouldering toward the end. But the payoff is worth it as it offers outstanding 360 degree views of Poudre Canyon.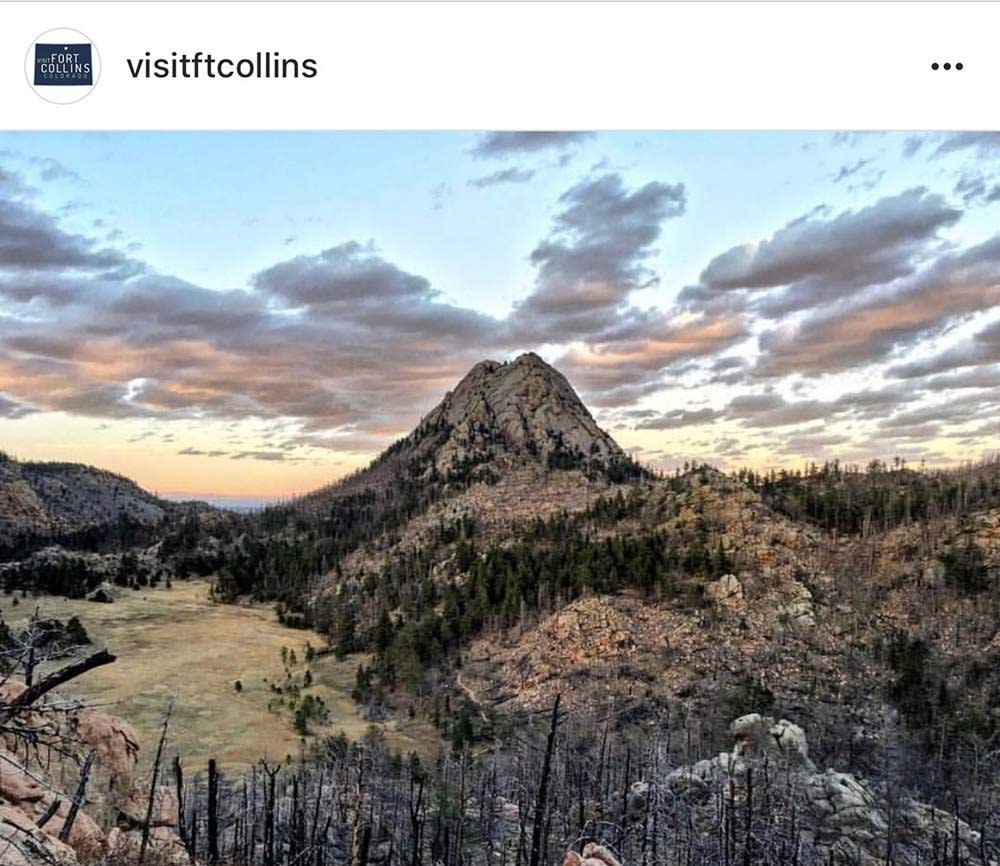 Arthur's Rock
Set in the beautiful Lory State Park, Arthur's Rock offers some of the most magnificent views of Horsetooth Reservoir and the city of Fort Collins. Arthur's Rock is just a short drive from Fort Collins and is considered an intermediate hike. This two-mile-long trail curves through open meadows that present incredible mountain views on the way to the summit, which has an elevation of 6,780 feet. The hike does gain in elevation quickly, which means there is some tough areas on the way to the top. There is also a really fun, natural stairway leading you to the top of the rock which provides a perfect setting for a picnic.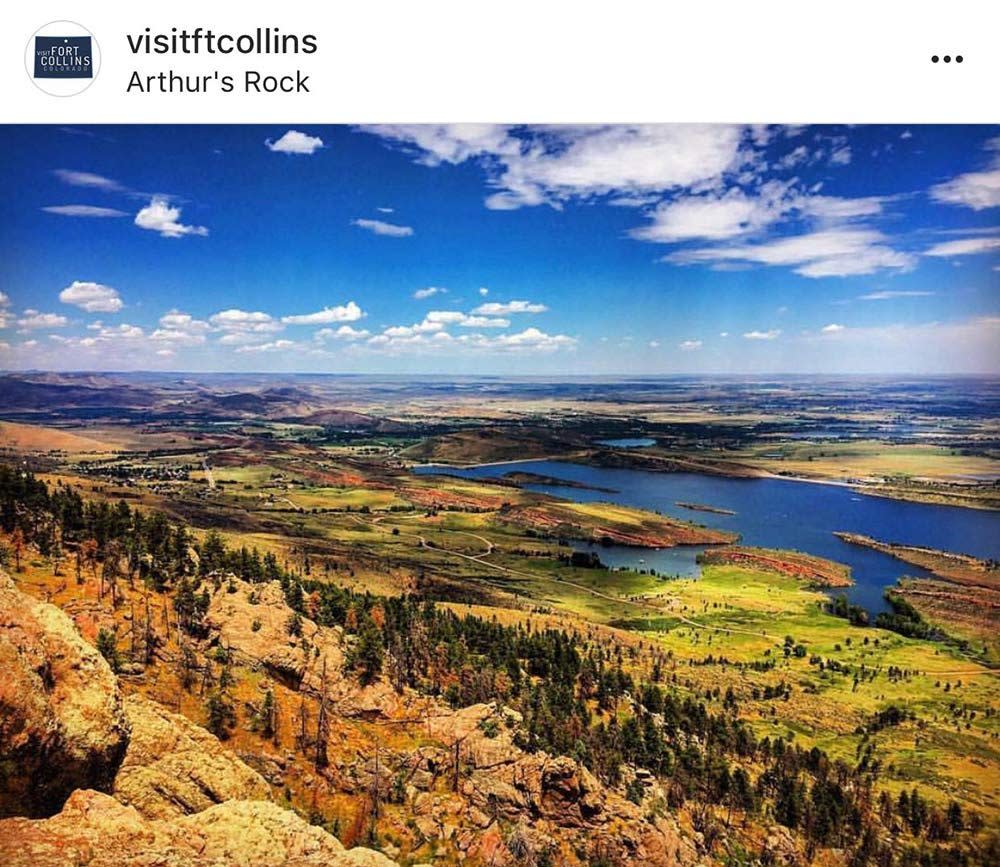 Cache la Poudre River
The Cache la Poudre River (pronounced poo-der) is one of the most popular areas in the state of Colorado and in Fort Collins, not to mention it's Colorado's only nationally designated "Wild & Scenic" River. Plus, Colorado Highway 14, which follows alongside the river, is a designated Colorado Scenic and Historic Byway. The Poudre is the ultimate place for outdoor fanatics, offering activities like whitewater rafting, kayaking, hiking, biking, camping, and fishing. And, when winter rolls around, the Poudre Canyon is home to activities such as snowshoeing, cross country skiing and snowmobiling.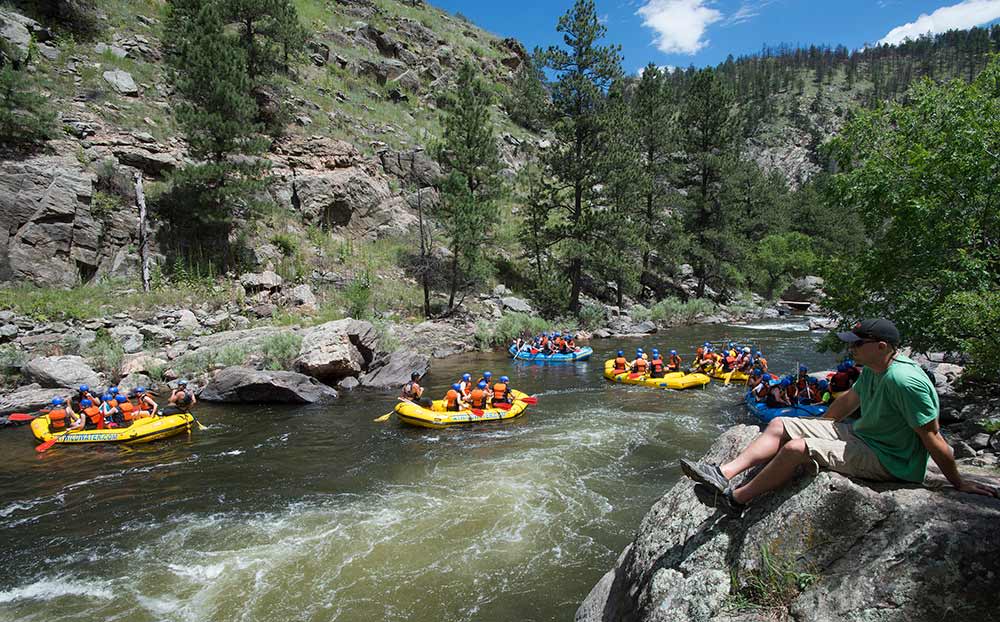 Mishawaka Amphitheater
The legendary and scenic Mishawaka Amphitheatre recently celebrated its 100th anniversary. The Mish, as locals refer to it, is as an unbelievable music venue, restaurant and bar. What makes the venue so special is it is located right off the beautiful Cache la Poudre River, just 10 miles northwest of Fort Collins. The stage literally touches the water. There truly aren't many venues in the country that are as unique as The Mishawaka.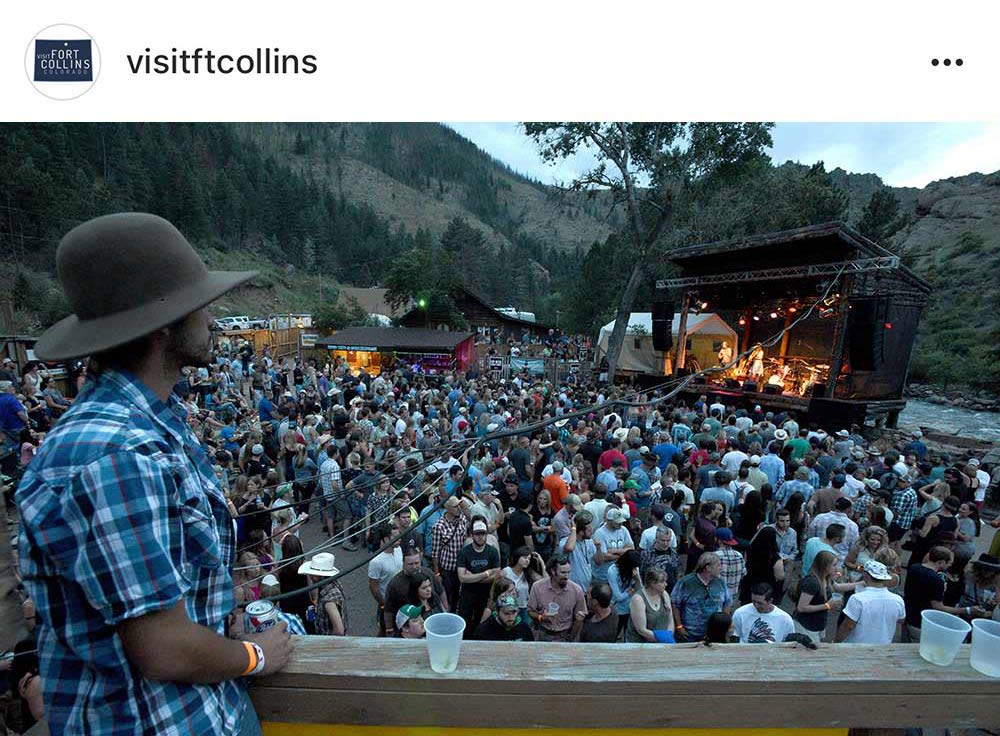 Holiday Twin Drive In
When was the last time you saw an old-fashioned drive-in movie? Did you know Fort Collins is home to the Holiday Twin Drive-In, one of six drive-in movie lots left in Colorado and only one of 348 left in the entire country! The drive-in is located at 2206 S Overland Trail just across from Hughes Stadium and Dixon Reservoir.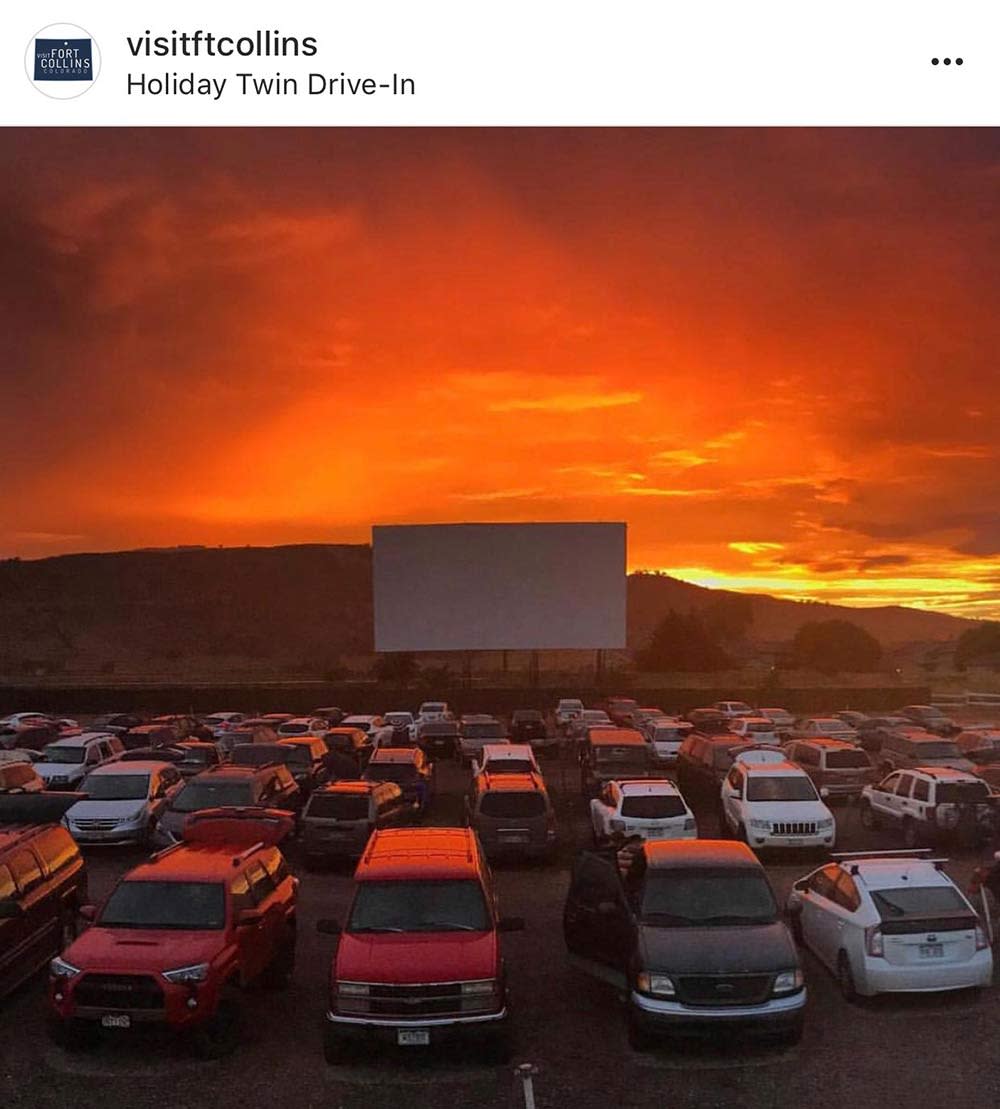 CSU Annual Flower Trial Garden
The Colorado State University Annual Flower Trial Garden is a utopia of all types of beautiful flowers, and it is one of the most stunning areas in Fort Collins to snap a photo at. The garden is open every day and is free to the public. Bonus tip: If you're a flower lover and are traveling to Fort Collins during the late summer or early Fall, visit Something From The Farm or The Bartels Farm for beautiful pastures of sunflowers.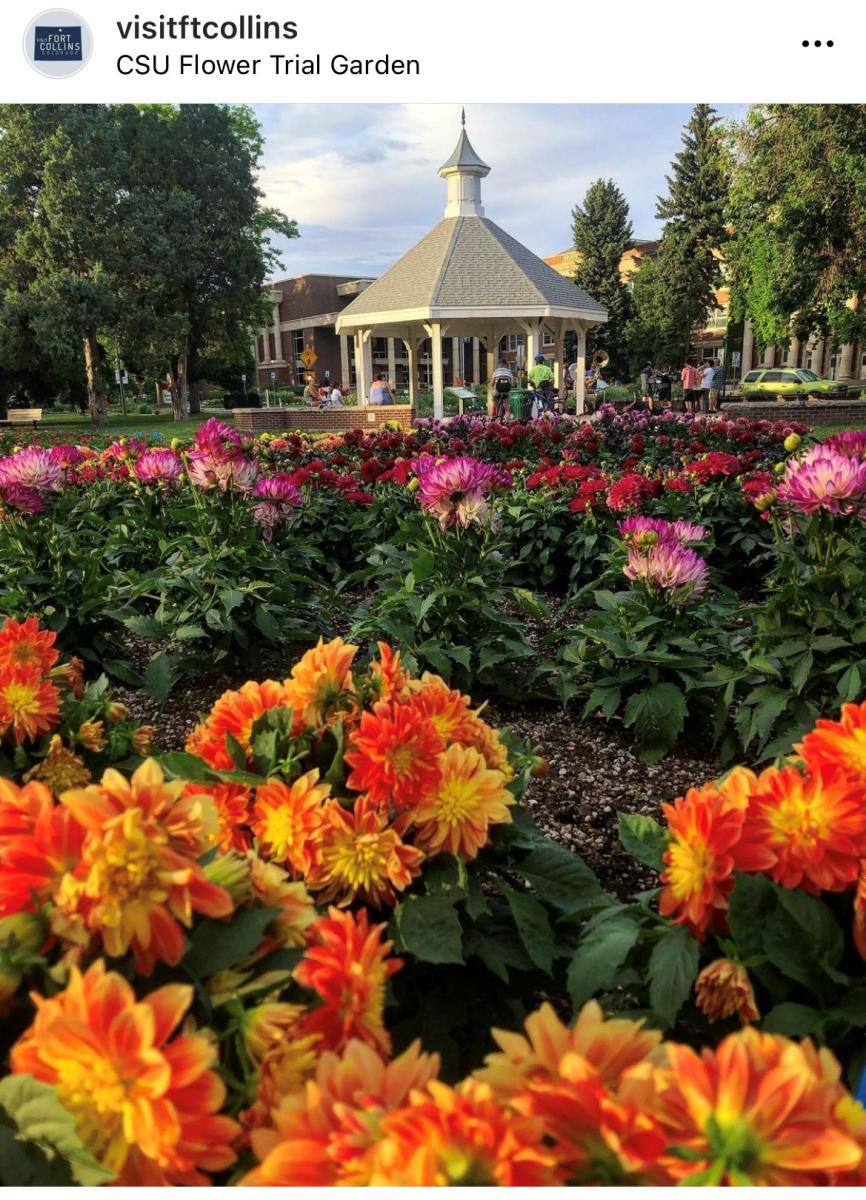 Jazz Alley
Jazz alley is home to a beautiful mural painting created by local artist Terry McNerney. This "hidden" alley is located off Mountain Ave. and Walnut St. next door to the Fort Collins Food Co-op. It features many famous people throughout history with whom you can take a selfie with.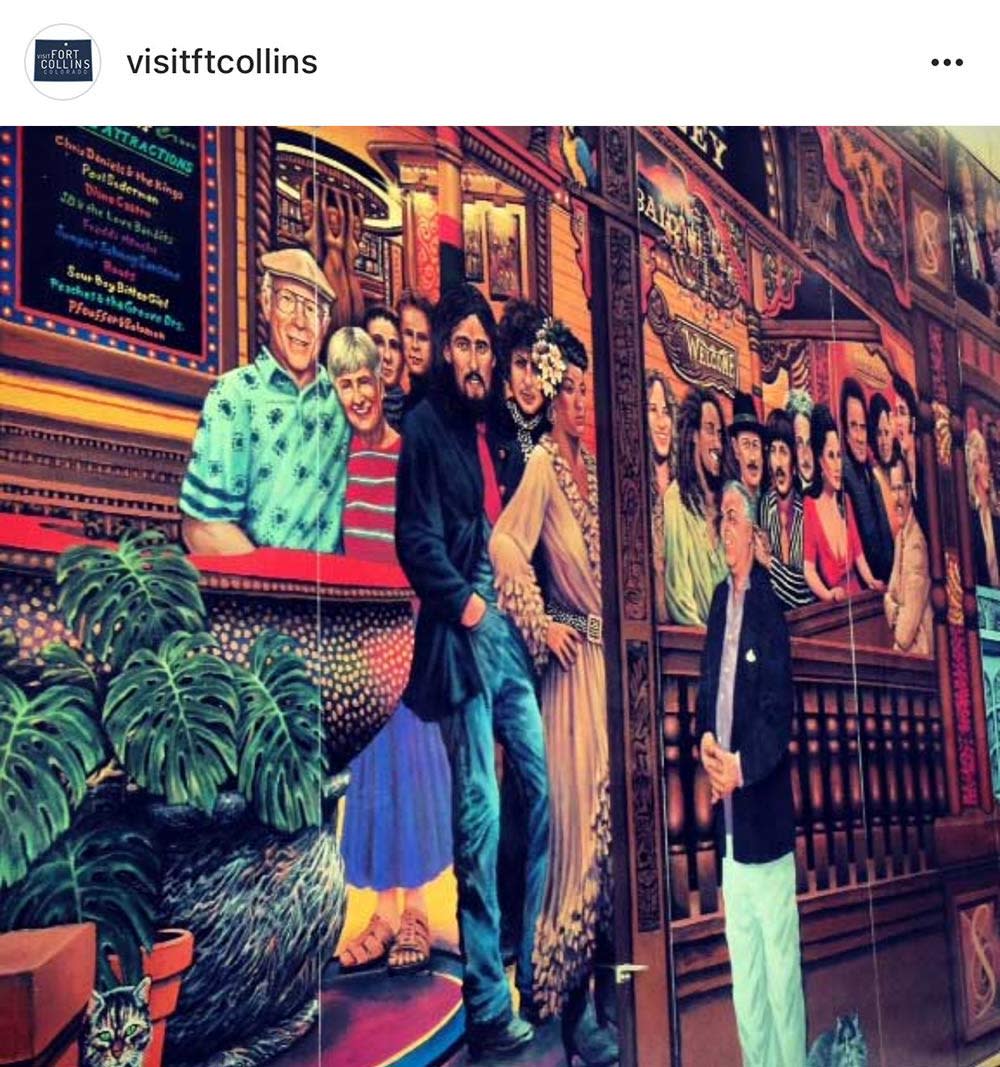 Any of the 20+ Breweries
Craft beer is what Fort Collins specializes in and is known for. This is why Fort Collins is referred to as the Craft Beer Capital of Colorado. The Choice City is home to over 20 craft breweries that produce 70 percent of the craft beer made in the state of Colorado. Fort Collins and the craft beer industry go together like pancakes and syrup. This is why we think it is so important that you visit more than just one brewery while in town. Headlined by craft brewing giants New Belgium Brewing and Odell Brewing Co., the Fort Collins craft beer scene is a must have experience.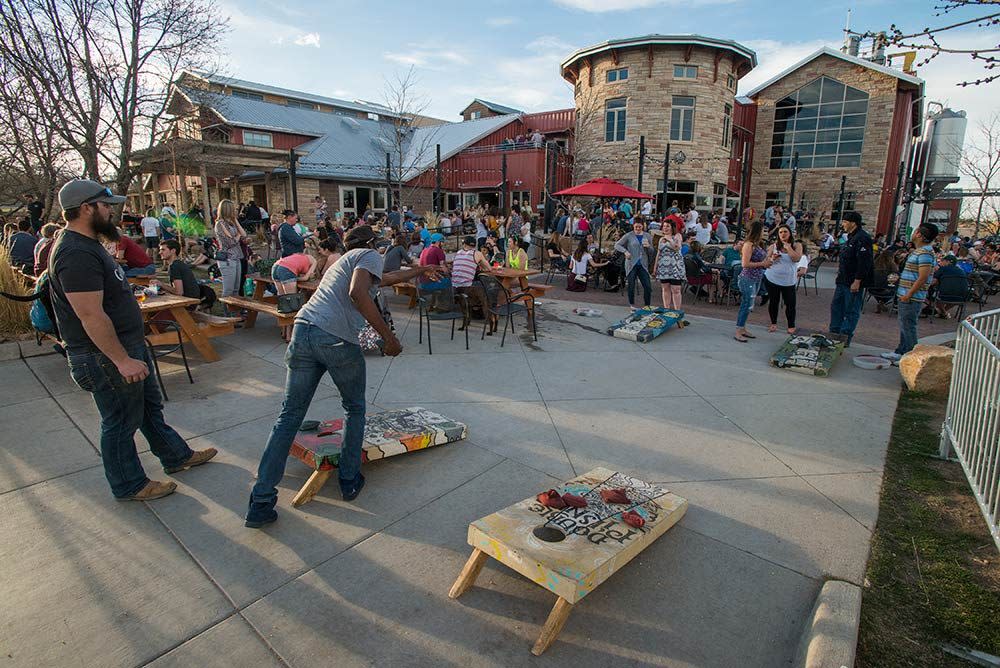 Lee Martinez Farm
The Farm at Lee Martinez Park is the place to snap pics of your family having a blast in Fort Collins. The Farm offers hands-on farm experiences for children and families. It is a fantastic family-friendly attraction that is unique to Fort Collins offering the chance to learn about farm life and the animals that call the farm home. Pack a lunch and take the kids to the farm for where they can pet a goat, smile at a baby chick and ride a pony.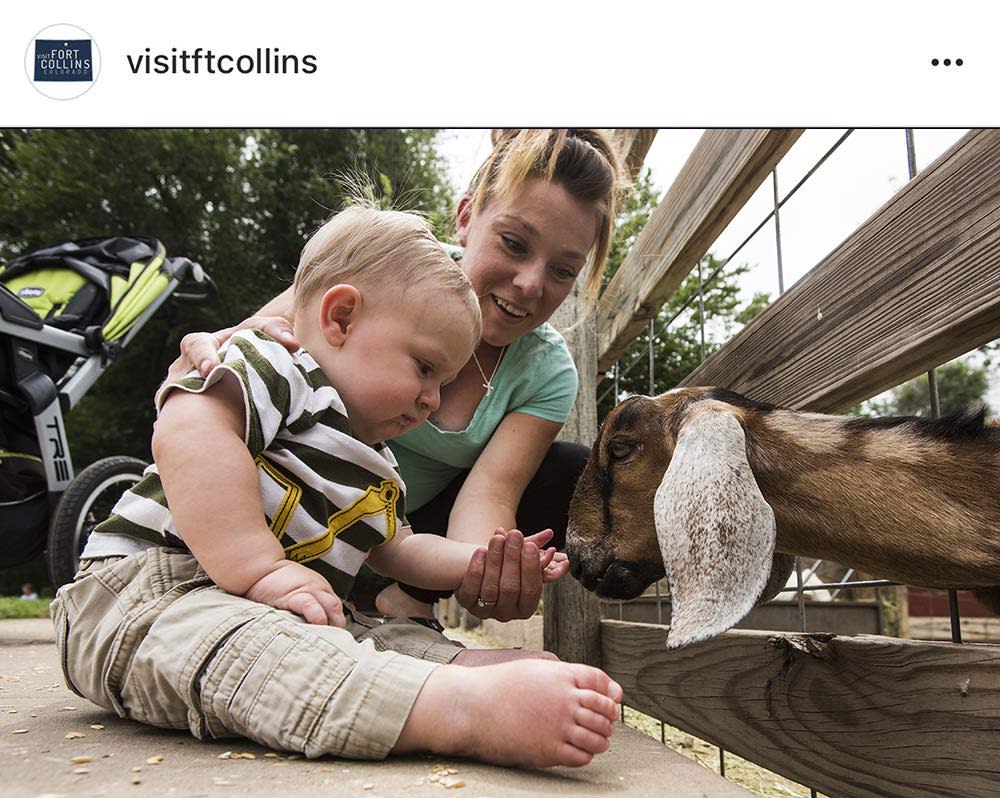 Old Town Square and Downtown
Downtown Fort Collins is designated as both a national and a local-historic district with 28 historical buildings scattered throughout the area. When strolling through the streets of Old Town, you will come to notice an uncanny resemblance to Disneyland's Main Street USA . We are happy to say that Main Street USA was modeled after Fort Collins! Old Town Square is full of local boutiques, cafes, antique shops, retail stores, and candy and confectionery shops. There are also tons of restaurants downtown, 80-plus in fact, serving a variety of food of every taste. Plus, on any given day, you can enjoy the sounds of live music drifting through beautiful Old Town Square.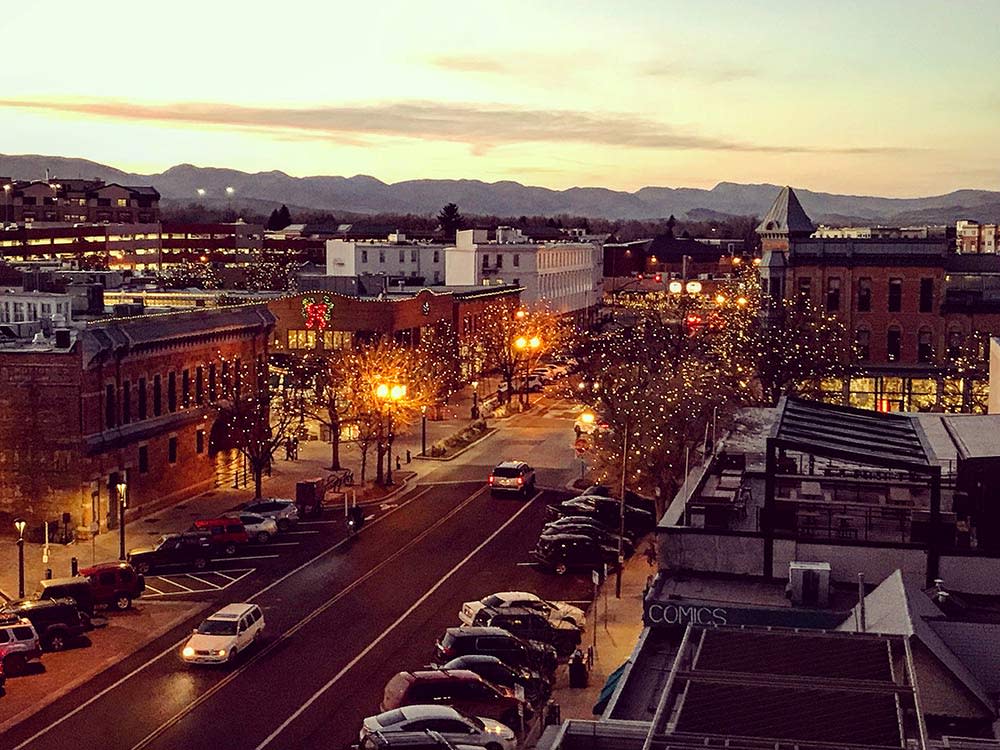 Pianos About Town
Public art is very popular throughout the city, and one of the most beloved forms of art in Fort Collins are the Pianos About Town. More than 65 pianos will be painted in the spring and placed into rotation at sites throughout Fort Collins. Feel free to find a few around town and give them a play. It's actually a regular occurrence to see amateur piano players creating beautiful music across the city.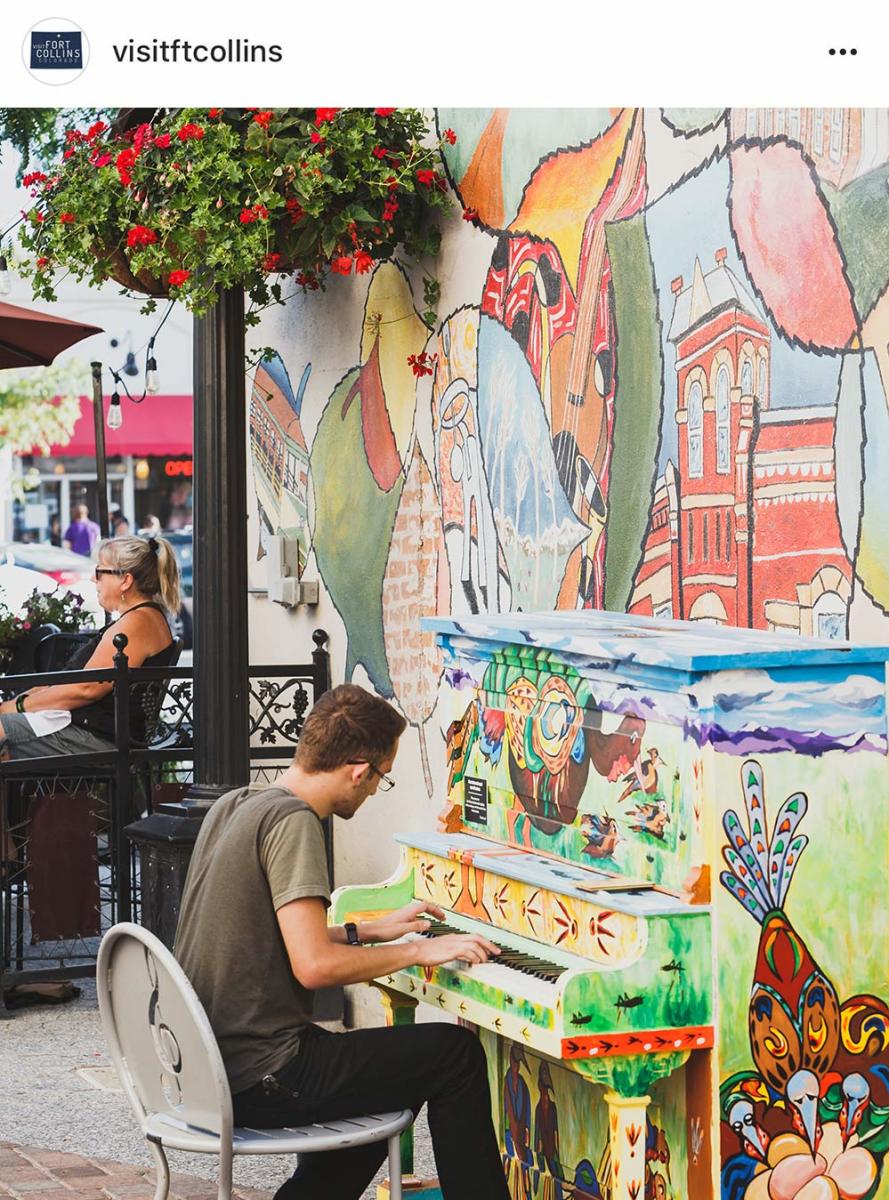 Birney Car 21 Trolley
Birney Car 21 just so happens to be the only original restored city streetcar operating in the western U.S. today. Car 21 was restored to its original 1919 condition by the volunteer-run Municipal Railway Society. The trolley operates from May to September and makes a 3-mile round trip ride from City Park to Old Town Fort Collins. The cost is $2 for adults, $1 for seniors and free for children under 3-years-old.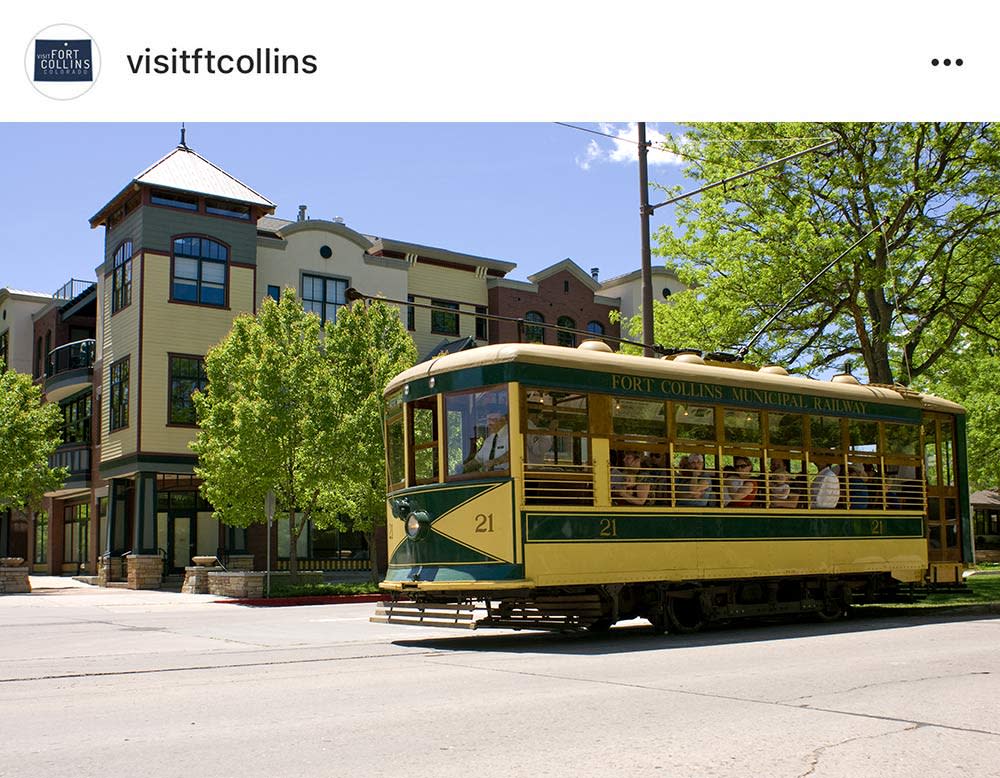 Gardens on Spring Creek
The Gardens on Spring Creek are home to some of the most beautiful botanic gardens in Colorado. This is one of the first stops you should make on your Instagramming adventure. The beauty and elegance is obvious when you arrive, and the experience is completely free or by donation.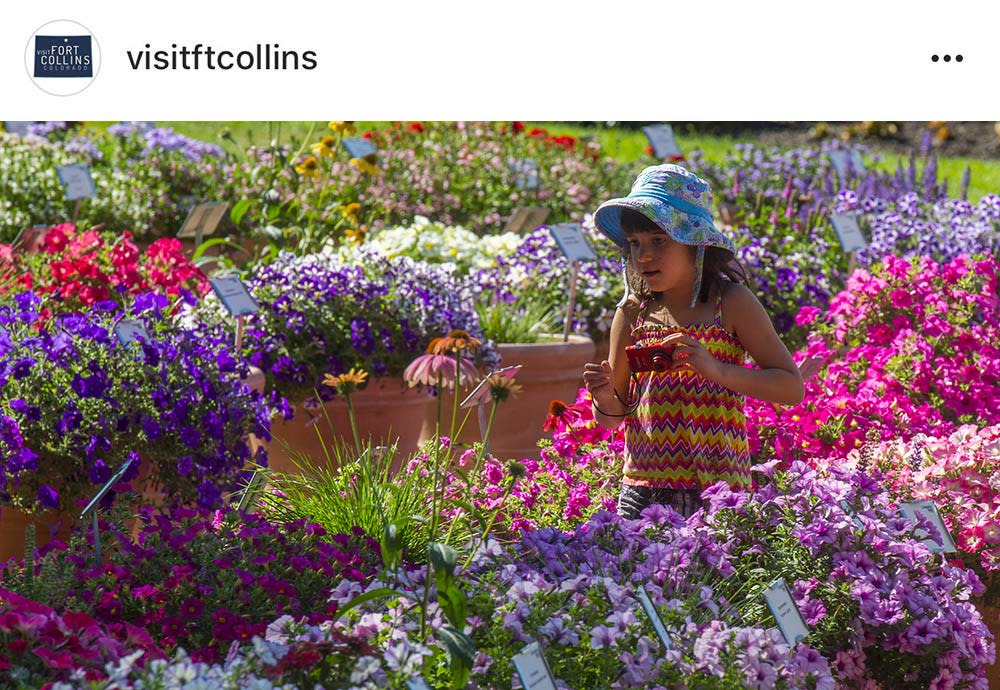 Museum of Discovery
The Fort Collins Museum of Discovery takes history, science and culture and blends them together in a thrilling interactive way. The museum has numerous hands on exhibits including one that is home to two endangered Black Footed Ferrets. The museum also houses a state-of-the-art Digital Dome, as well as a nationally recognized interactive music experience that allows people to play and create their own music.