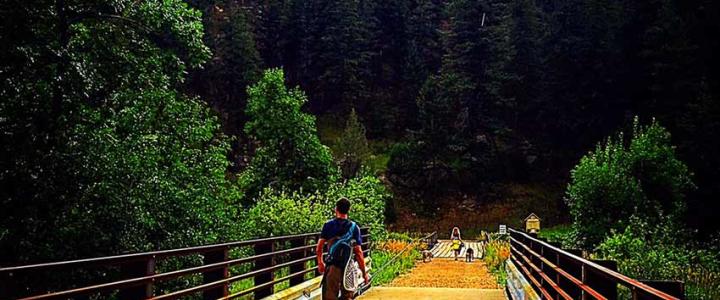 We decided to compile a list of things to do that will make you love Fort Collins and we decided to cut it off at 31 because the list would have easily been in the hundreds if we didn't pump the brakes. This list is just a snippet of the offerings in Fort Collins and we welcome you the readers to please feel free to comment and add anything we have missed. We hope you enjoy the list and we challenge you to try each and every of the 31 things we came up with.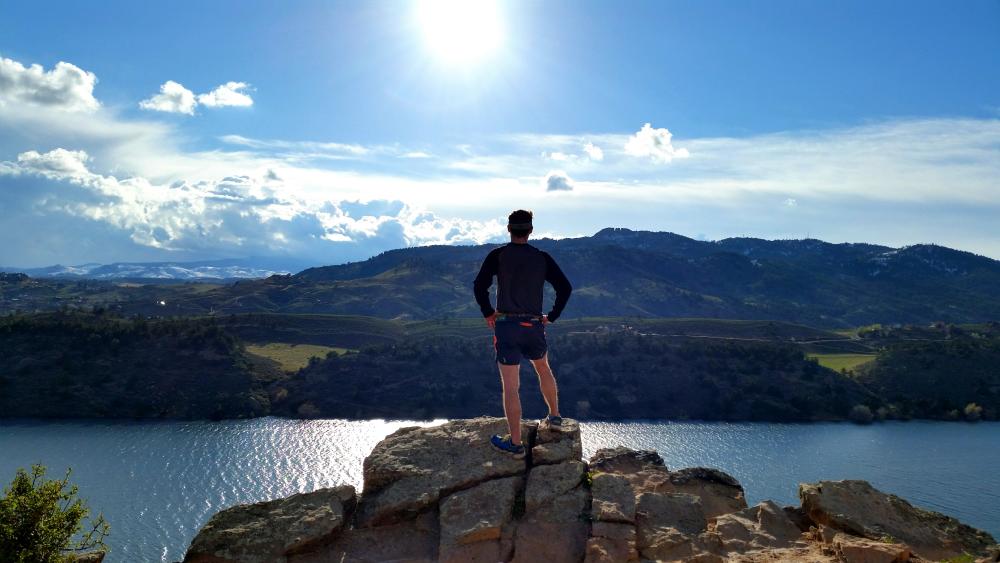 Horsetooth Reservoir is one of Colorado's most beautiful outdoor paradises and it is located just minutes from Old Town Fort Collins. The reservoir is a beloved recreation spot for activities such as fishing, swimming, boating, stand-up paddle boarding, sailing, water skiing, hiking and camping. There are miles upon miles of trails surrounding the reservoir as well for mountain biking, horseback riding and hiking. The east side of the reservoir also serves as one of the best spots in Colorado for bouldering. Horsetooth is one of the prime viewing spots for locals and visitors alike due to its easy access, excellent overlooks and the glass-like water that reflects the beautiful colors of the sky. There are several paid parking lots around the reservoir for you to park your car and experience the breathtaking views of the sunrise/sunset. Horsetooth Reservoir is open year-round and includes RV spots, campsites and cabins, managed by Larimer County Natural Areas. If you don't want to camp, you are more than welcome to relax in one of the condos or bed & breakfasts in the area.
Another upside to the reservoir is it happens to be surrounded by multiple parks, open spaces and natural areas. Feel free to take in the sites of Lory State Park, Horsetooth Mountain Open Space, Pineridge Natural Area, Maxwell Natural Area, Reservoir Ridge Natural Area and Cathy Fromme Prairie Natural Area. Each one of these surrounding areas offers incredible views and multiple recreational opportunities.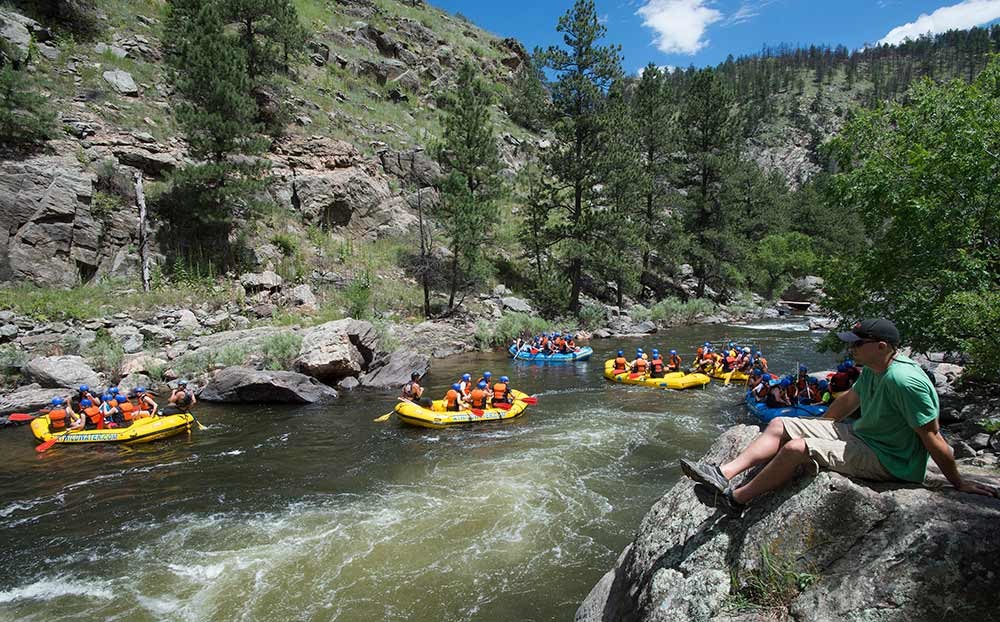 The Cache la Poudre River (pronounced poo-der) is one of the most popular attractions in Fort Collins and it just happens to be Colorado's only nationally designated "Wild & Scenic" River. Not to mention, Colorado Highway 14, which runs alongside the river, is a designated Colorado Scenic and Historic Byway as well. The Poudre is a haven for outdoor fanatics, offering activities like whitewater rafting (class III-IV rapids), hiking, biking, camping, kayaking, and fishing. And, when winter rolls around, the Poudre is home to sports like snowshoeing, cross country skiing and snowmobiling.  
Why does the river have such an interesting name do you ask? According to the story, the Poudre River was the place where French-Canadian trappers hid their gunpowder during a raging blizzard in the early 1800's. The name Cache la Poudre is a French phrase signifying "where powder was hidden."
3.       Visit more than just one craft brewery
This is what Fort Collins is known for. This is why Fort Collins is referred to as the Craft Beer Capitol of Colorado. Did you know Fort Collins is home to over 21 craft breweries with more on the way in the coming months? Did you know Fort Collins produces 70 percent of the craft beer made in the state of Colorado? Fort Collins and the craft beer industry go together like peanut butter and jelly…the town and the beer make quite the pair. This is why we think it is imperative that you visit more than just one brewery while in town. Headlined by New Belgium Brewing and Odell Brewing Co, the Fort Collins craft beer scene truly is something to marvel at.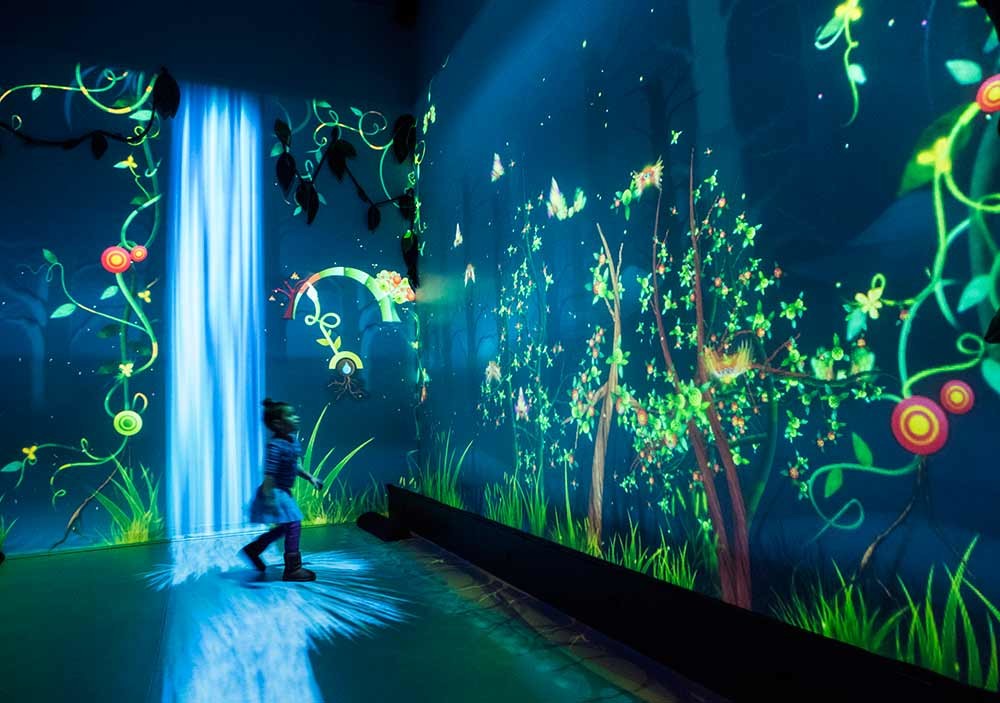 The Fort Collins Museum of Discovery takes science, history and culture and blends them together in a fun interactive way. The museum has tons of hands on exhibits including one that houses two live endangered Black Footed Ferrets. The museum also features a state-of-the-art Digital Dome as well as a nationally recognized interactive music experience that allows you to play and create your own music.
If you are looking for beautiful botanic gardens in Fort Collins, the Gardens on Spring Creek is the first stop you should make. The beauty and elegance is apparent on arrival, plus the experience is completely free.
6.       Visit the metal animals at the Swetsville Zoo
This zoo doesn't feature live animals, but it does feature something just as interesting – animals constructed from scrap metal, car parts and farm machinery. These metal creatures truly are something to take in.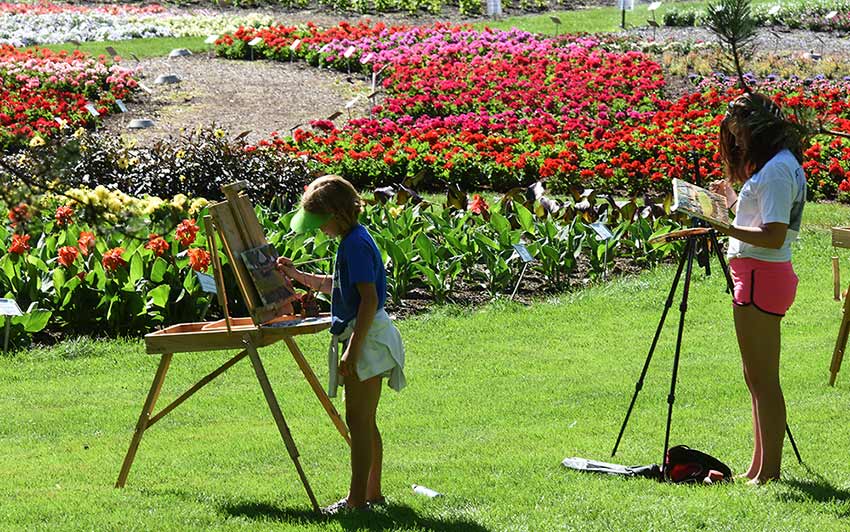 The Colorado State University Annual Flower Trial Garden truly is a utopia and is one of the most beautiful areas in Fort Collins. The garden is open daily and is free to the public.
Franklin Avery is the man to thank for the wide streets in Fort Collins due to him surveying the town in 1873. Avery later founded First National Bank and was a leading force in creating water projects that were responsible for the agricultural scene in northern Colorado. In 1879, Avery built his family home on the corner of Mountain Avenue and Meldrum Street where it remains to this day. The Poudre Landmarks Foundation, Inc. purchased and restored the house, making it an historic landmark for visitors to tour.
9.       Visit the Museums and Art Galleries
Fort Collins is the cultural hub of northern Colorado. The city is full of so many great museums and art galleries that it's hard to choose just one to visit. Here is a list of all the great places to take in some culture.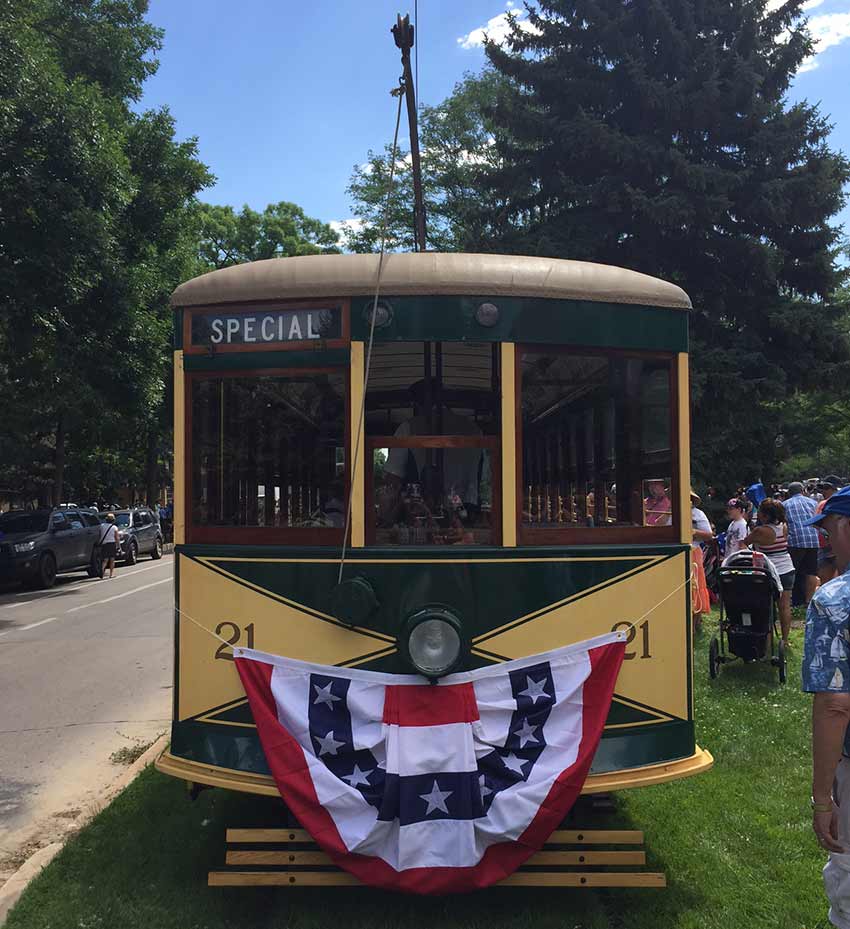 This trolley is the only original restored city streetcar operating in the western U.S. today. Car 21 was restored to its original 1919 condition by the volunteer-run Municipal Railway Society. The trolley operates from May to September and makes a 3-mile roundtrip ride from City Park to Old Town Fort Collins. The cost is $2 for adults, $1 for seniors and free for children under 3-years-old.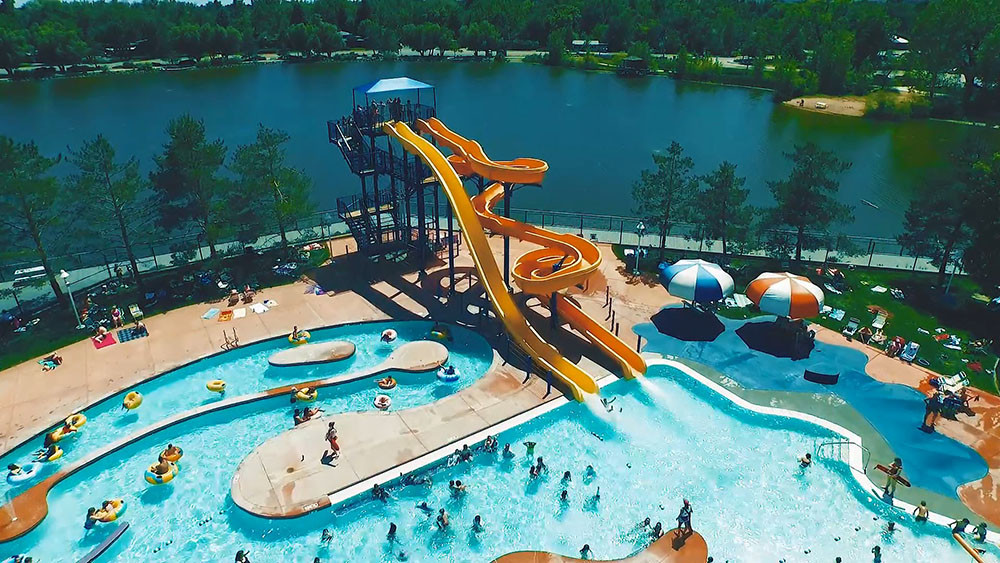 City Park is a very large park located near downtown Fort Collins and it is home to Sheldon Lake as well as City Park Pool. It's a fantastic park offering beautiful surroundings and Sheldon Lake for fishing, riding a paddle boat and sometimes ice skating in the winter. City Park Pool is the best place to be during those hot summer days in Fort Collins. The Pool provides you with a water park experience right in your own backyard. City Park is just one of many Fort Collins parks, the city currently has 875 acres of developed park land including 6 community parks and 42 neighborhood/pocket parks
12.   Hike Greyrock and take in the view
Simply put…Greyrock is unbelievable! This fantastic hike resides in Cache la Poudre River Canyon and is less than 20 minutes from Old Town Fort Collins. This moderate skill level hike has two trail options: the Meadows trail (approximately 7.4 miles roundtrip) and the Greyrock Summit trail (approximately 5.5 miles) with both offering stunning views equipped with ponds that live atop the summit of the rock. The elevation gain on this hike is nearly 2,000 feet with the summit sitting at 7,480 feet. This hike is definitely a bit of a challenge that comes with a little bouldering toward the end. But the payoff is worth it as it offers outstanding 360 degree views of Poudre River Canyon.     
13.   Hike Arthur's Rock and check out the city's skyline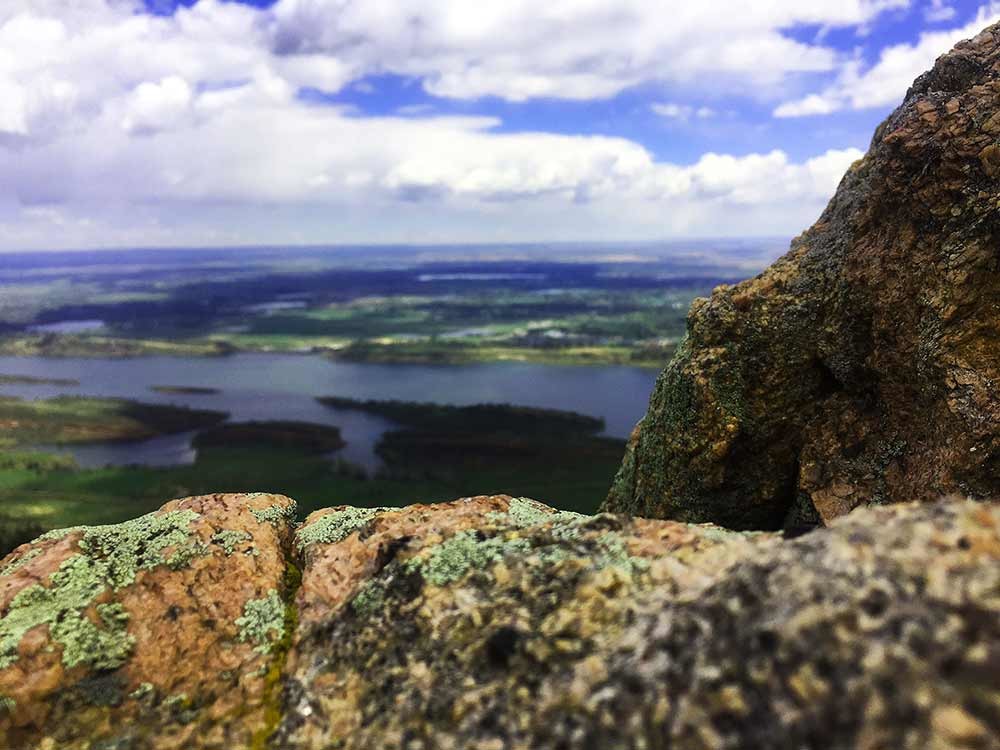 Set with the stunning natural background of Lory State Park, Arthur's Rock offers some of the most magnificent views of Horsetooth Reservoir and the city of Fort Collins. Arthur's Rock is a very short drive from Fort Collins and is also a relatively short intermediate hike. This approximately two-mile trail bends through open meadows and brilliant mountain views on the way to the summit of Arthur's Rock, which ascends to an elevation of 6,780 feet. The hike does gain in elevation quickly, which means it's climbing up on the way to the top and shooting down on the way back to the bottom. There is also a fantastic natural stairway leading you to the top of the rock which provides a perfect setting for a picnic if you pack a lunch.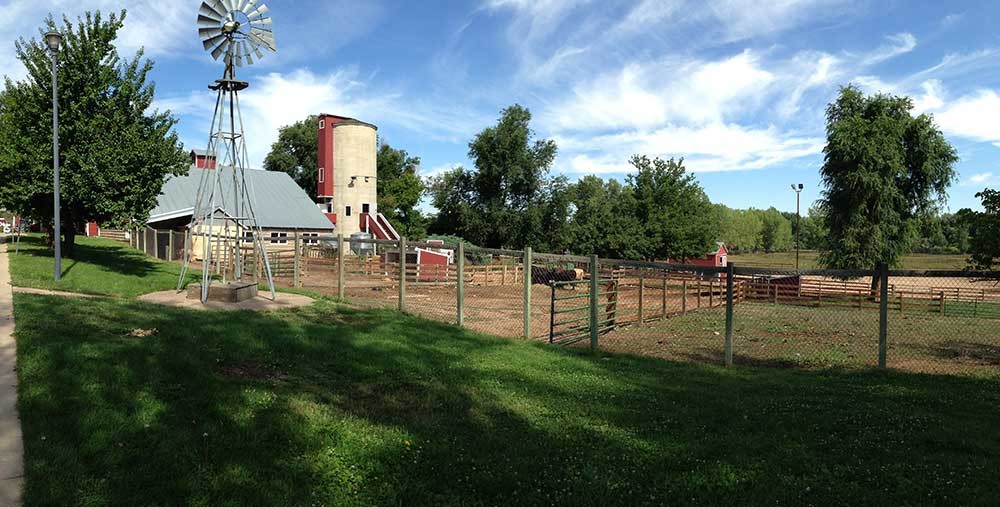 The Farm at Lee Martinez Park provides tons of family fun. The Farm offers hands-on farm experiences for children and families. It is a wonderful family-friendly attraction unique to Fort Collins offering the chance to learn about farm life and the animals that call it home. So, pack a lunch and take the kiddos to the farm for a chance to pet a sheep, smile at a baby chick and maybe even ride a pony.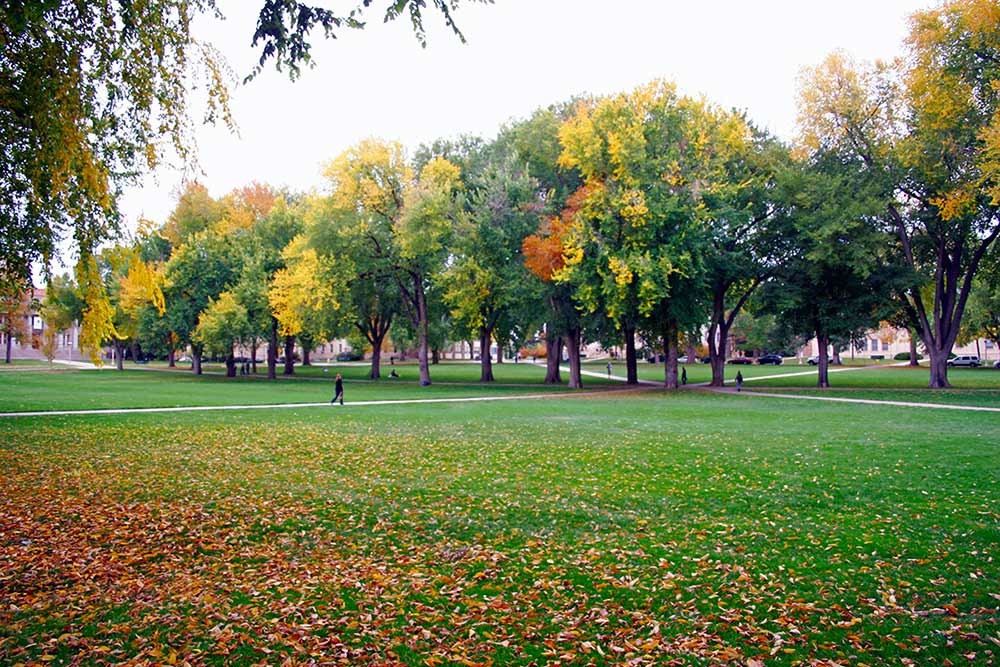 Home to 100-plus-year-old Elm trees, this truly is a must see on the Campus of Colorado State University.
16.   Explore Old Town
Old Town Fort Collins is designated both a national and local-historic district with 28 historical buildings. You will come to notice an uncanny resemblance to Disneyland's Main Street USA when walking the streets of Old Town. We are proud to say that Main Street USA was modeled after Fort Collins! Old Town is full of local boutiques, cafes, antique shops, retail stores, and candy and confectionery shops. There are also tons of restaurants, over 84, serving a smorgasbord of food of every taste. Not to mention, on any given day, you can enjoy the sounds of live music drifting through the newly renovated Old Town Square.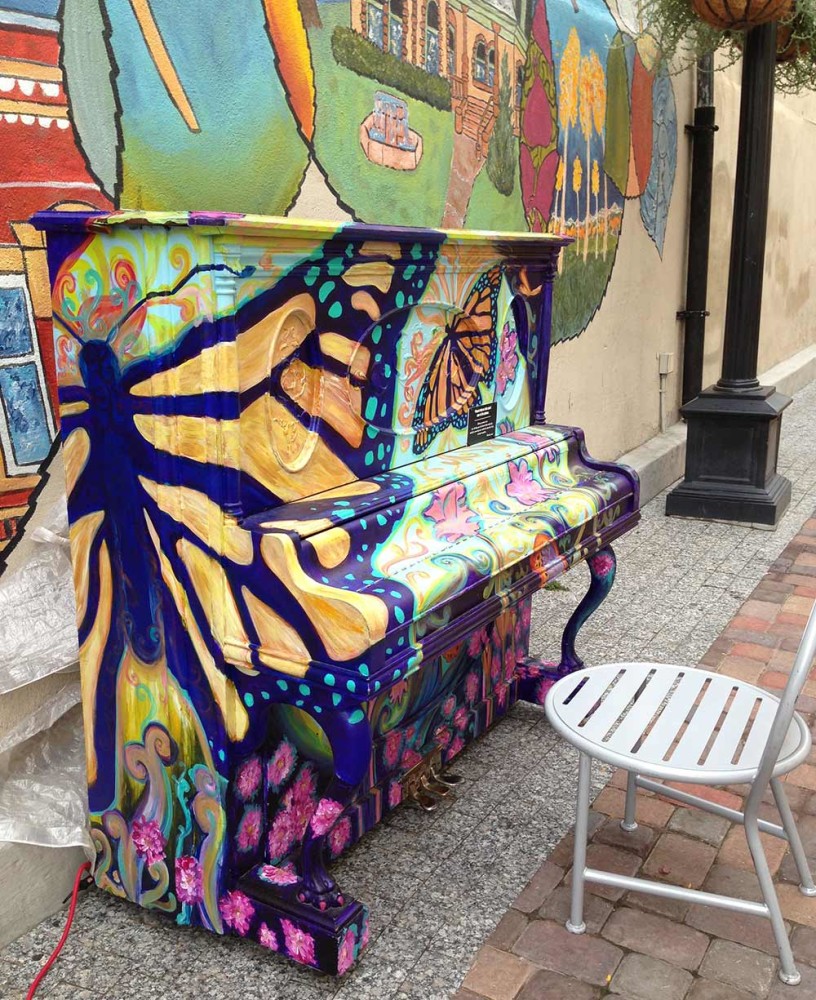 One of the most beloved forms of public art in Fort Collins are the Pianos About Town. More than 65 pianos have been painted and placed into rotation at sites throughout Fort Collins. Feel free to seek them out and give them a play. It's not uncommon to pass by and see amateur piano players making beautiful music across the city.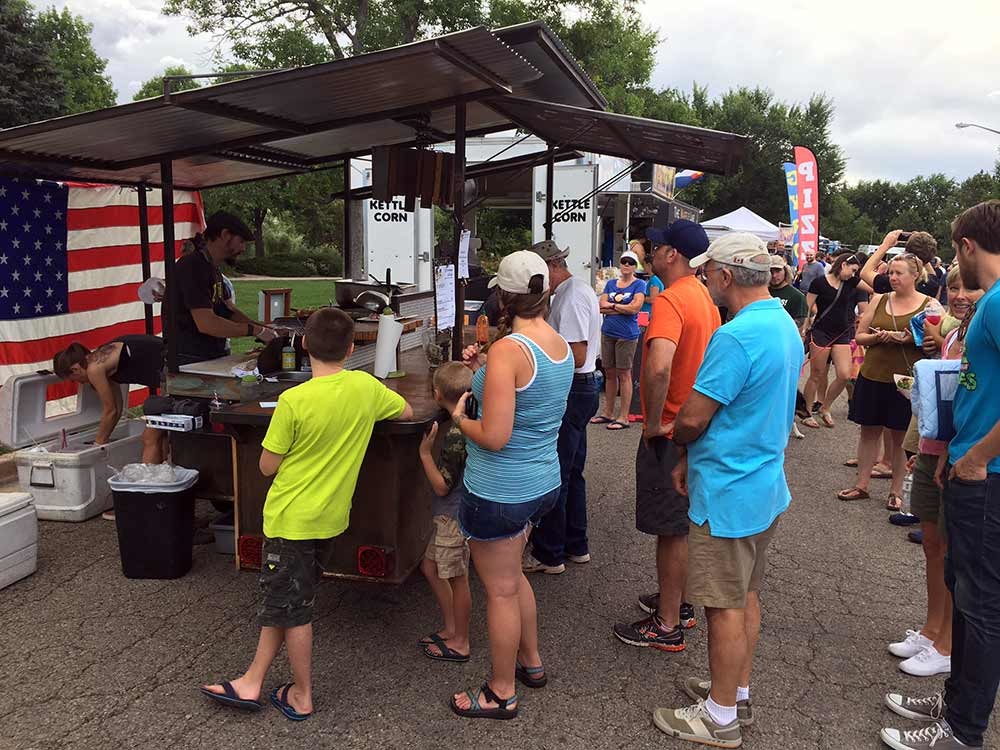 Fort Collins boasts a very burgeoning food truck scene. Every Tuesday night in the summer food trucks gather in City Park to serve up tasty treats at the Food Truck Rally. There is always a different food truck at a brewery serving up awesome dishes as well. Don't be fooled, these people take their food seriously and can go toe-to-toe with any fancy restaurant out there.
When was the last time you went to an old fashion drive-in movie? Did you know Fort Collins is home to the Holiday Twin Drive-In, one of six drive in movie lots left in Colorado and only one of 348 left in the entire country! Located at 2206 S Overland Trl. just across from Hughes stadium and Dixon Reservoir.
Fort Collins truly believes in its rich agricultural roots. Locally sourced is not a movement here, it's a way of life and we like to share the experience. Agriculture and ranching is an important part of the history of Fort Collins and remains equally important to the culture today. There are 3+ farmer's markets each summer. Our local Farmer's Markets are great ways to learn about our agriculture, food culture and craft culture while soaking up the morning sunshine. Fort Collins is also home to northern Colorado's only Winter Farmer's Market located in the heart of Old Town.
21.   Jam out at one of the many free outdoor concerts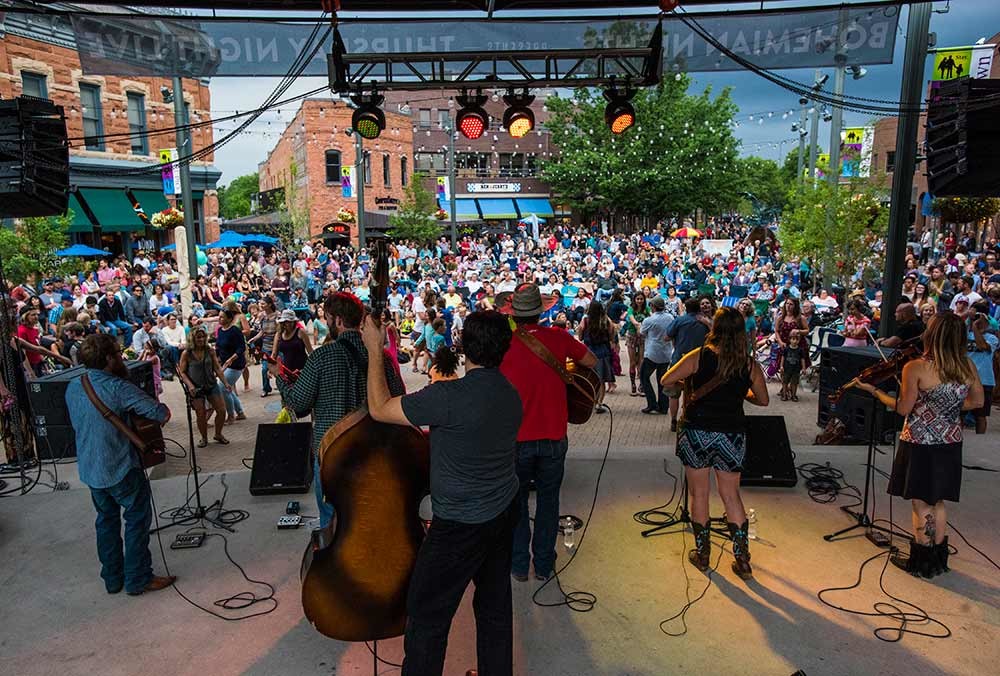 There are live outdoor concerts nearly every night of the week during the summer in Fort Collins. Some of the more popular ones are The Lagoon Summer Concert Series, Bohemian Nights Thursday Night Live Concert Series and the Ben & Jerry's Friday Afternoon Club Concert Series. Recently the Fort Collins Foothills Mall has started hosting a Sunday Concert Series on its lawn, and it has been picking up quite the following.
22.   Search for famous faces in Jazz Alley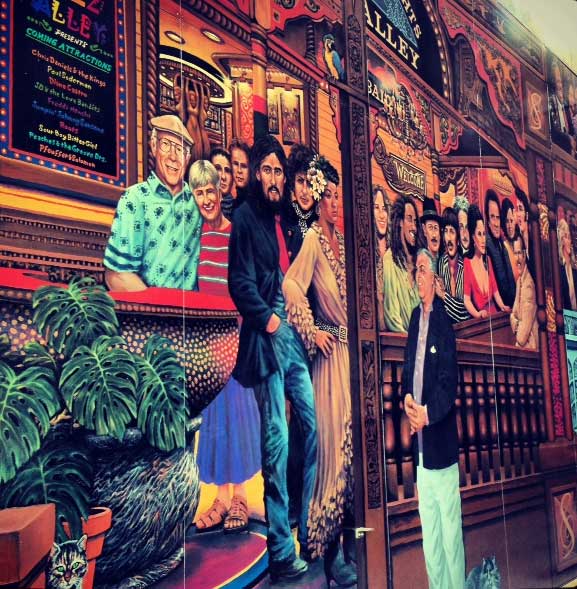 This alley is home to a beautiful painting created by local artist Terry McNerney. This mural is in a "hidden" alley off Mountain Ave. and Walnut St. next door to the Food Co-op. It features famous people throughout history.
23.   Go on a Tour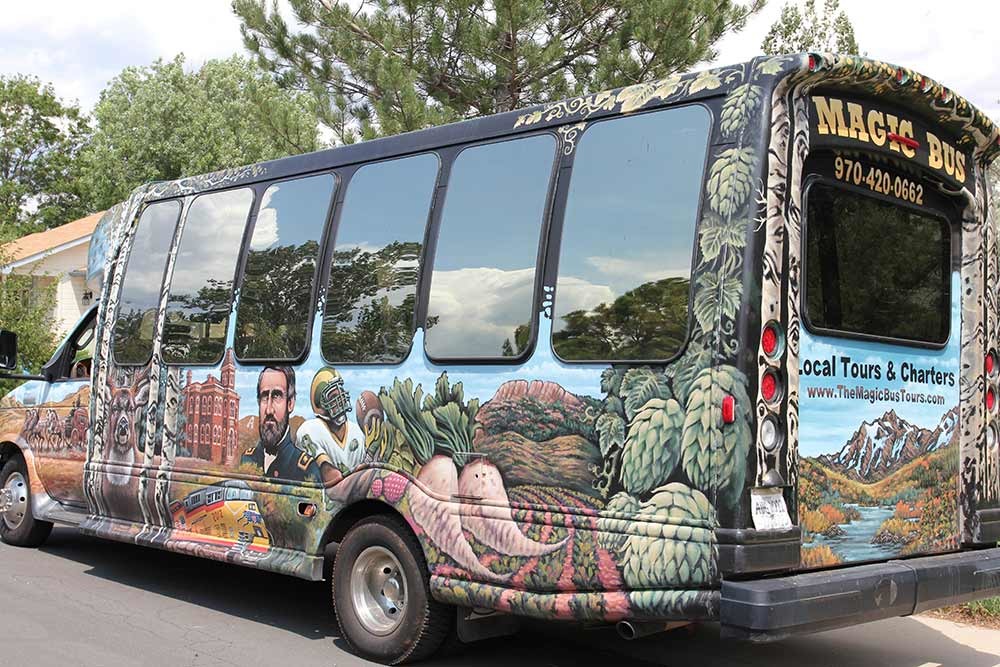 Exploring Fort Collins history and cultural heritage through our tours is a great way to learn about the city. Our ghosts, farms, and breweries all have stories to share with you. There are all sorts of ways to tour Fort Collins, including on a bicycle, in an art-covered bus, by a horse-drawn wagon, or on foot.
The tour companies in town include Fort Collins Tours, Beer & Bikes Tours, and Magic Bus Tours. There are also a lot of self-guided tour brochures that are available at the Downtown Fort Collins Visitors Center in Old Town Square.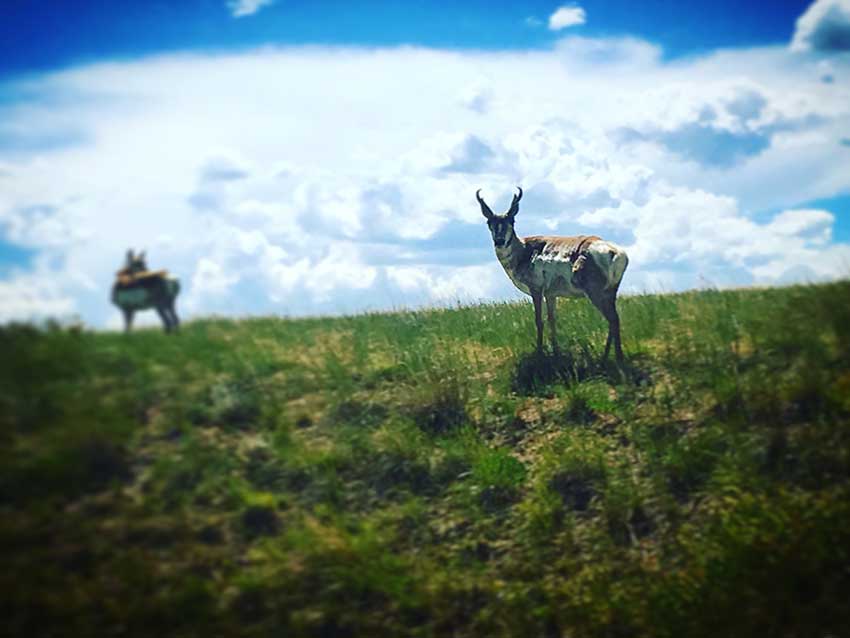 Soapstone Prairie Natural Area is an astonishing wide-open landscape spanning nearly 19,000 acres. It is home to miles-upon-miles of trails, extensive and diverse archaeological human history and rare plant and animal life. Soapstone truly is a place to behold.
There are also two types of wildlife that have been reintroduced to their natural habitats – the American Bison and the Black Footed Ferret.
The most popular site at Soapstone is the Lindenmeier archeological site, which is a National Historic Landmark. Excavations at the site show there was human habitation in North America dating back as far as 10,000 years ago.
25.   Hop on a Carriage Ride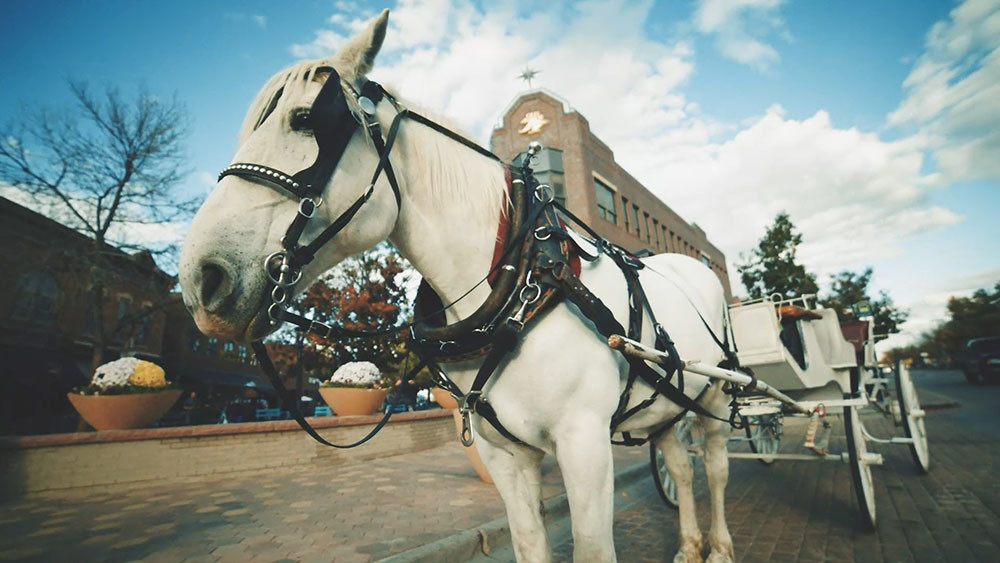 Horse and Carriage rides are offered most nights in Old Town. This is a chance to take in the beautiful scenery of Old Town in a more intimate setting.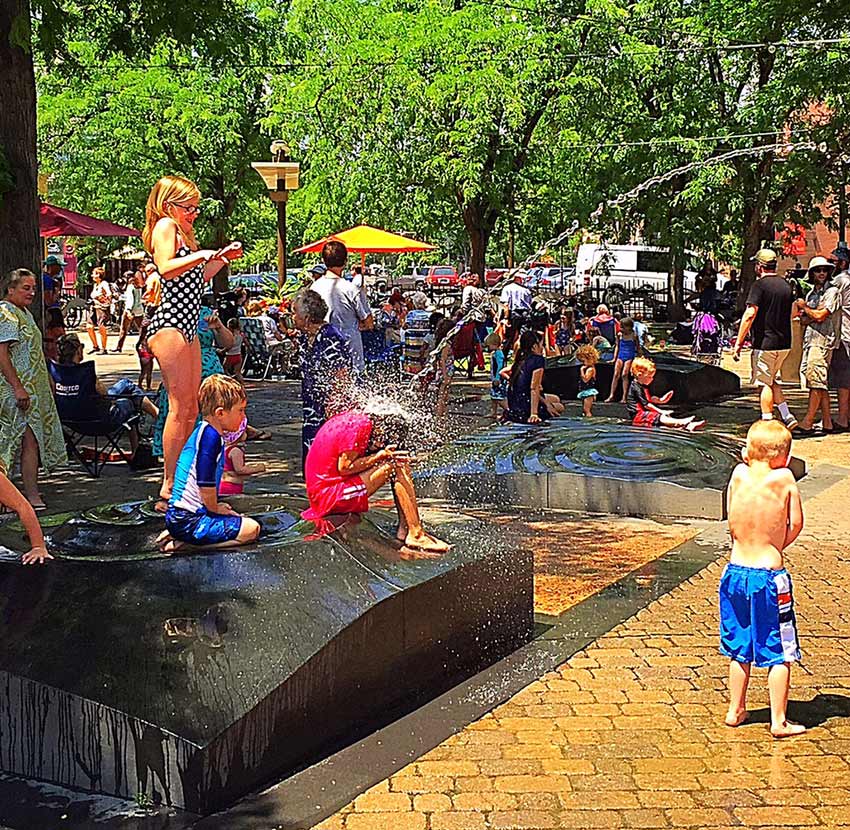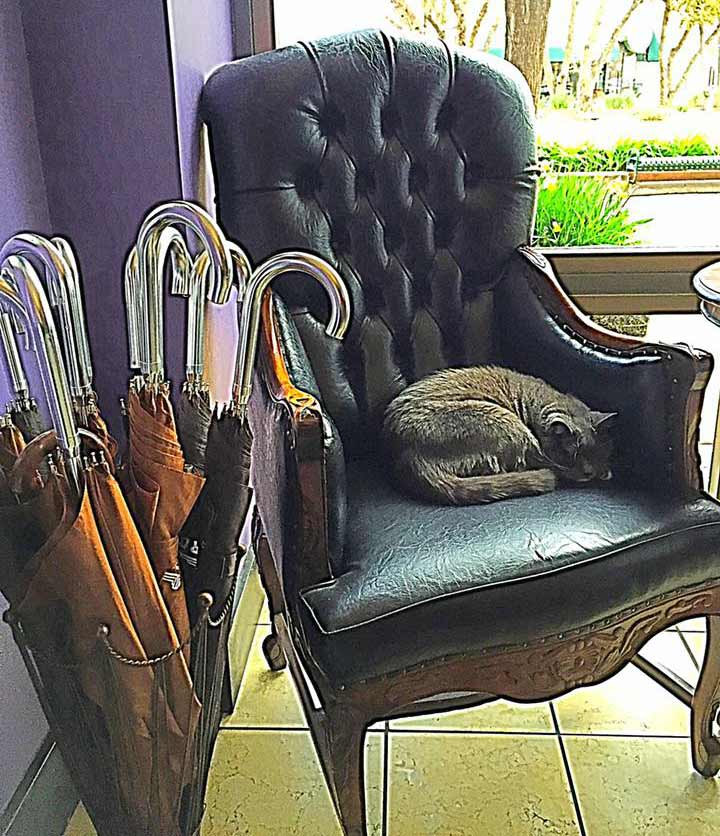 The Armstrong Hotel has a fairly famous resident. That resident is Oreo the cat and she has one heck of a story.
28.   Go play at Spring Canyon Park 
Spring Canyon Park is the newest community park in Fort Collins. It features an incredible dog park that includes a lake for the pooch as well as inspiration playground, which is an adaptive playground. There is also a water feature next to the playground that can be activated by touch sensors that cause water to hop from spot to spot and spouting into the air, needless to say, the kids love it. The park is located at the west end of Horsetooth between Taft Hill Road and Overland Trail Road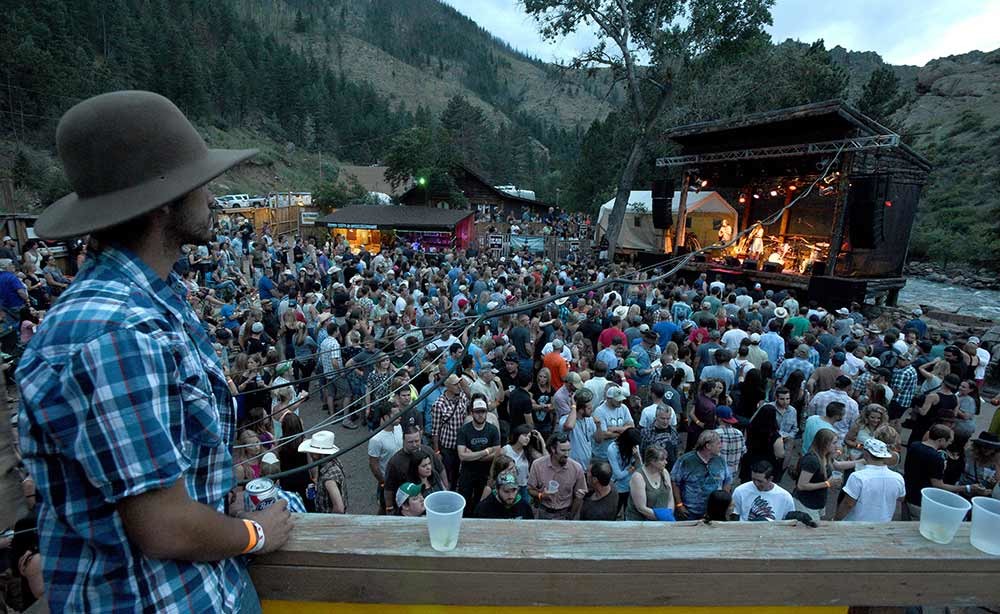 The legendary Mishawaka Amphitheatre is celebrating its 100th anniversary this year. The Mish serves as an incredible music venue, restaurant and bar. It is located in the beautiful Cache la Poudre Canyon just 10 miles northwest of Fort Collins. There truly aren't many venues that are as unique as The Mishawaka.
30.   Go to one of the Summer Festivals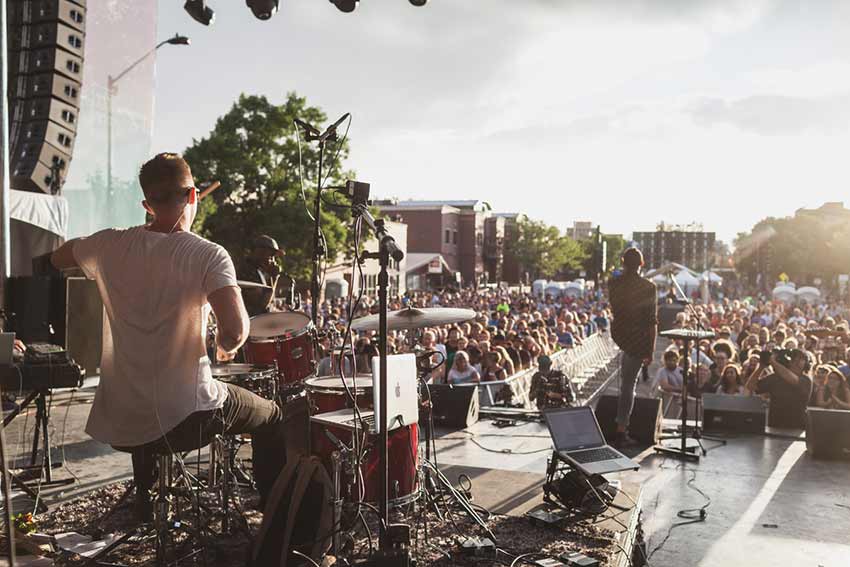 Fort Collins plays host to some of the biggest and most exciting festivals in northern Colorado. Festivals such as Taste of Fort Collins, The Colorado Brewer's Festival, FOCOMX, and the upcoming Bohemian Nights at NewWestFest (August 12, 13, 14) and Tour de Fat (September 3). Talk about fun, fun and more fun.
Fort Collins residents and guests can now check out a bike on-demand, 24/7, simply by using their phone. This public transportation program offers a network of bicycles for short-term use to all. So, get out and explore Fort Collins the way it was meant to be, by bike.