Whether you're in Fort Collins for a weekend or two weeks, it's nearly impossible to explore all of the trails, lakes, rivers, and streams in the surrounding foothills and mountains, so if you only have time to explore a few, we suggest experiencing Horsetooth Reservoir and the Cache la Poudre River.
Horsetooth Reservoir is one of Colorado's most scenic outdoor utopias and it is located just minutes from the heart of Fort Collins. The reservoir also has quite the story of how it acquired its name from the distinctive rock formation that sits above the large body of water. There is an old Native American legend regarding this famous stone. The Valley of Contentment (today's Horsetooth Reservoir) was once guarded by a giant so that no buffalo, deer, or antelope were hunted in the valley. Chief Maunamoku led Indians to slay the giant. In killing the giant, the Chief slashed at his heart, first in the center, then on the right, and then on the left with a tomahawk from the heavens. The next day the giant turned to stone and is now known as Horsetooth Rock.
Today, the 6.5-mile-long reservoir is a beloved recreation spot for activities such as fishing, swimming, boating, stand-up paddleboarding, sailing, water skiing, hiking, and camping. There are tons of miles of trails surrounding the reservoir for mountain biking, horseback riding, and hiking. The east side of the reservoir is one of the best spots in Colorado for bouldering. Horsetooth Reservoir is open year-round and includes RV spots, campsites, and cabins, managed by Larimer County Natural Areas. If camping isn't your forte, you are welcome to relax in one of the condos or bed & breakfasts in the area and you can rent a boat, kayak, SUP board, and more at the local marina.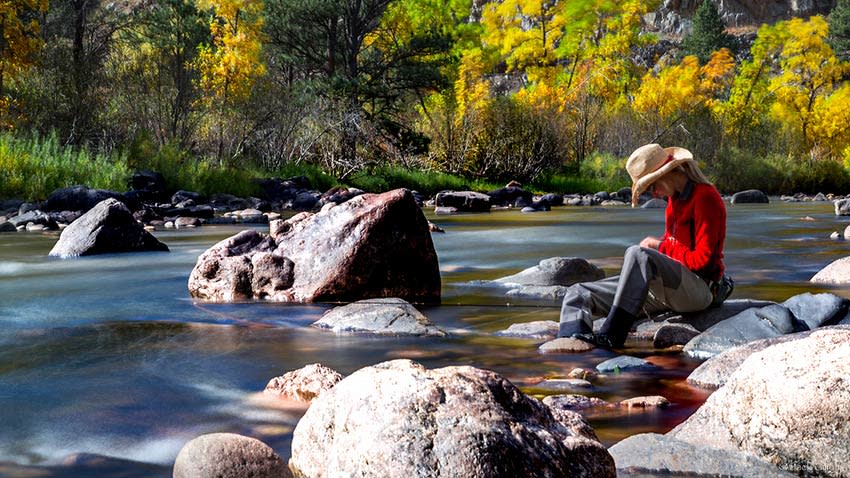 The Cache la Poudre River Canyon truly is something to behold. Surrounded by magnificent cliffs and captivating rock formations, encased in ponderosa and lodgepole pine trees, sagebrush, mountain mahogany, and aspen – the canyon is nothing short of a wonderland. The Poudre River also happens to be Colorado's only nationally designated "Wild & Scenic" river. Colorado Highway 14, the road which follows much of the river, is a designated Colorado Scenic and Historic Byway as well.
2.      Summertime Festivals and Events in Fort Collins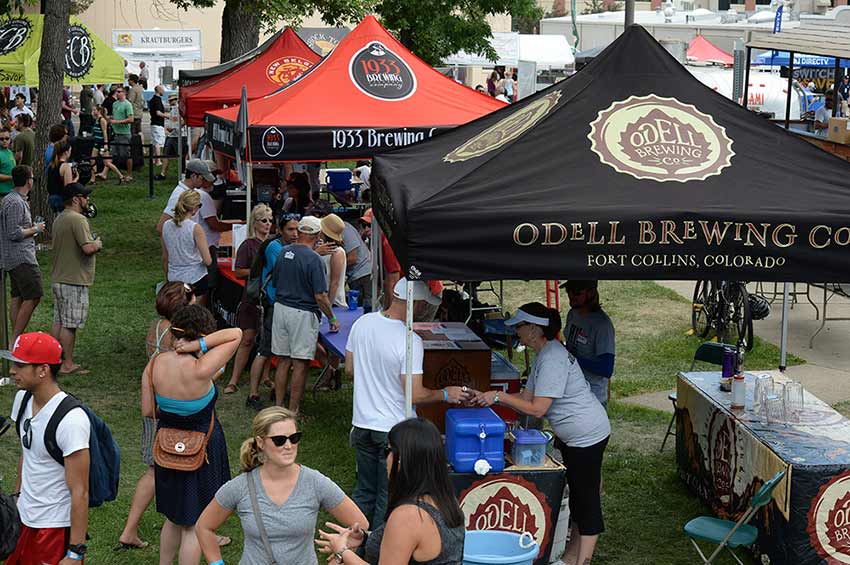 Fort Collins plays host to some of the greatest festivals and events in the state of Colorado each and every year. Enjoy summertime weekend-long events celebrating everything great about our town from craft beer to bikes to music and food. See our events blog and events calendar here. 
3.     Fort Collins as a Wellness Travel Destination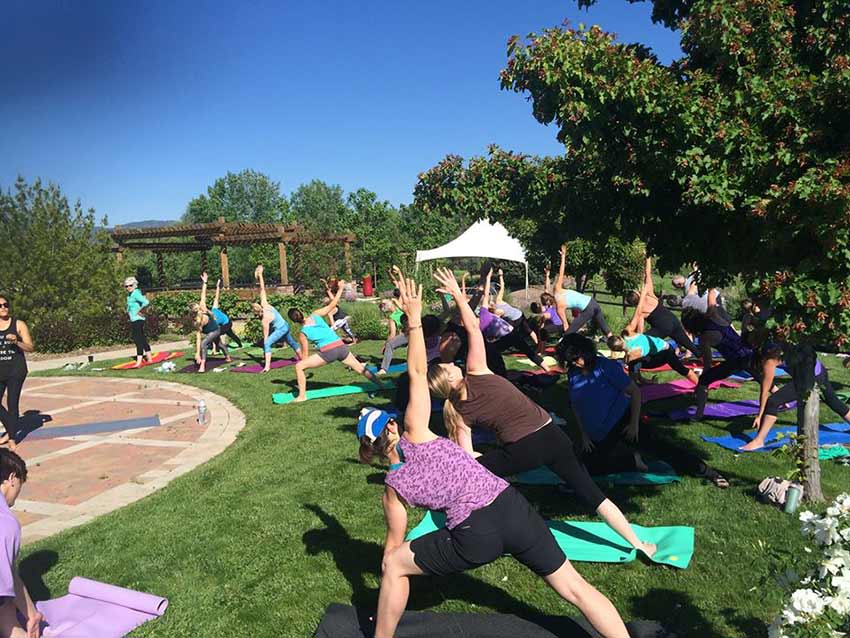 Wellness is a way of life in Fort Collins and our city facilitates many opportunities to treat yourself right while visiting. If you are looking for opportunities to practice yoga: The OBC Wine Project regularly hosts yoga classes at their winery, while The Crooked Stave at The Exchange and Maxline Brewing do too (sometimes even with puppies and goats!). Summertime in Fort Collins additionally offers amazing running events to participate in. For passionate cyclists, The FoCo Fondo offers many biking events that provide for both heart-healthy exercise and opportunities to explore beautiful Northern Colorado.
4.      Fourth of July Festivities

The 4th of July celebration in Fort Collins is a sight to behold, with events happening all around town, there are ways to celebrate all day long. Enjoy family-friendly celebrations such as the Annual Avery House Old-Fashioned Fourth of July where you can listen to the Bluegrass Patriots, while kids play old-fashioned games such as bean bag toss and lawn bowling. The event is full of historical characters, Victorian crafts, and food trucks on-site selling delicious family fare. Also don't miss the annual parade that rolls through the historic streets of Old Town traveling east on Mountain Avenue, beginning at Jackson Avenue and ending at Meldrum Street.  After that, enjoy a day of live music, food, and vendors at City Park as the night culminates with a spectacular firework show in Fort Collins' oldest recreational park.
5.       Outdoor Live Music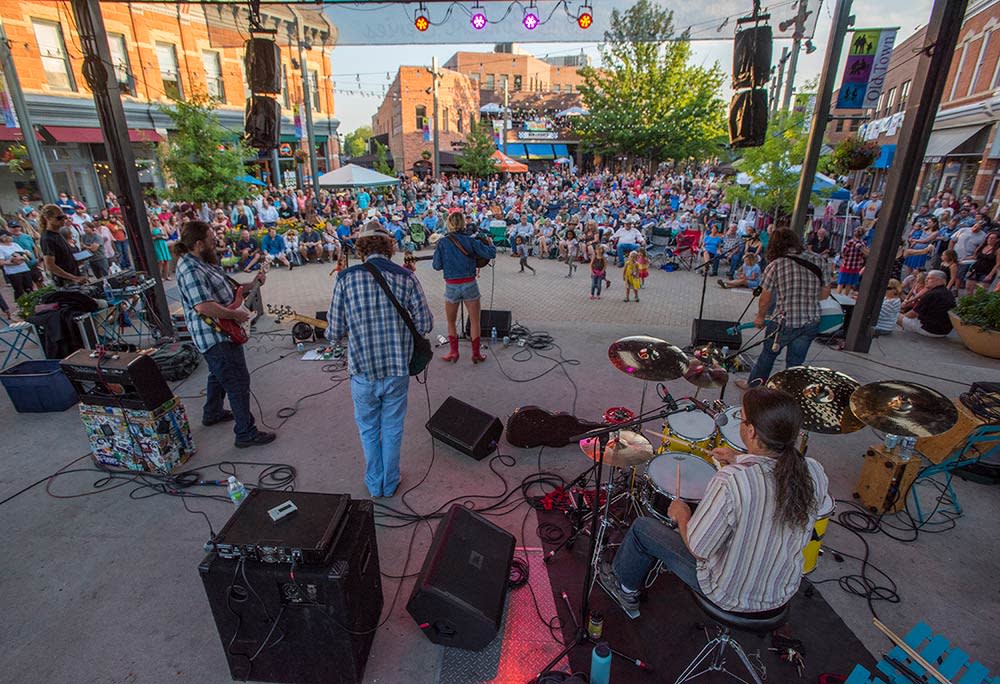 Celebrating music, musicians, and providing opportunities for visitors and community members to take part in the music scene is a big part of Fort Collins culture. Summertime is outdoor live music season and on any given weekend and often weekdays you will find live music in Fort Collins. Venues like The Lyric, Wolverine Farm Publick House, and our craft breweries frequently host outdoor live music events.
6.       New Belgium Brewing's Tour de Fat  
The slogan for this annual costumed bike and beer parade festival says it all: Bikes, Beer, and Bemusement. Get out and have a ball at this eccentric festival hosted by New Belgium Brewery on September 3rd. This is your chance to ride your bicycle in your best costume from Old Town to City Park while enjoying a day full of wacky carnival fun, live performances, and delicious New Belgium Beer. Welcome to the home of New Belgium - Fort Collins, CO.
7.       Hike the amazing trails of Fort Collins
          Horsetooth Falls
Located in the gorgeous Horsetooth Mountain Open Space, Horsetooth Falls is truly one of the most family-friendly hikes you can find in and around Fort Collins. It's a little less than 2.5 miles roundtrip and rated as easy to moderate skill level. There is beautiful scenery all around this trail, from open meadows to green wild grass and beautiful wildflowers with the payoff of a waterfall at the end, this hike is truly spectacular. Pack a lunch and have a picnic when you get to the waterfall and go ahead and dip your feet in the water, and if you really want, you can cool down and dip your head under the falling water as well.
          Arthur's Rock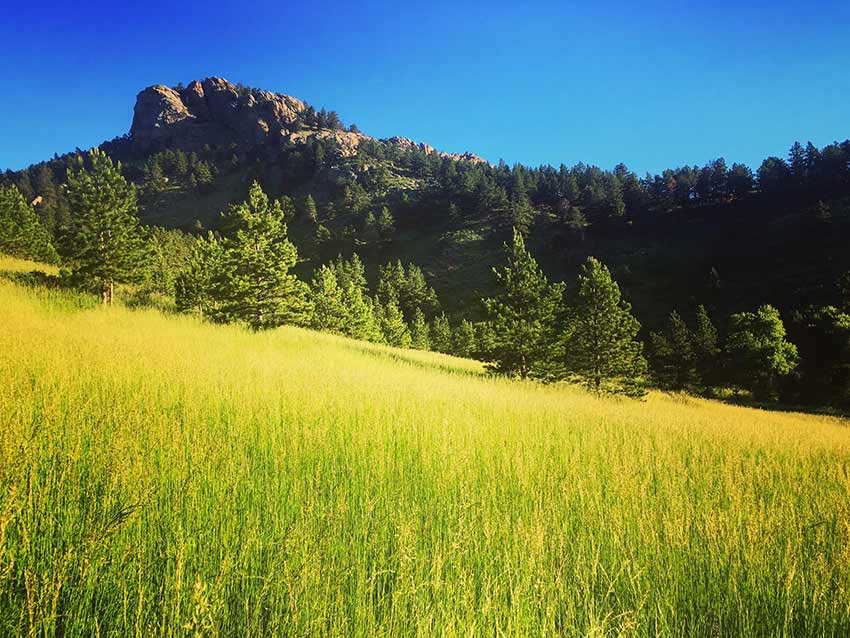 Set with the stunning natural background of Lory State Park, Arthur's Rock offers some of the most magnificent views of Horsetooth Reservoir and the city of Fort Collins. Arthur's Rock is a very short drive from Fort Collins and is also a relatively short intermediate hike. This approximately two-mile trail bends through open meadows and brilliant mountain views on the way to the summit of Arthur's Rock, which ascends to an elevation of 6,780 feet. The hike does gain in elevation quickly, which means it's climbing up on the way to the top and shooting down on the way back to the bottom. There is also a fantastic natural stairway leading you to the top of the rock which provides a perfect setting for a picnic if you pack a lunch.
          Horsetooth Rock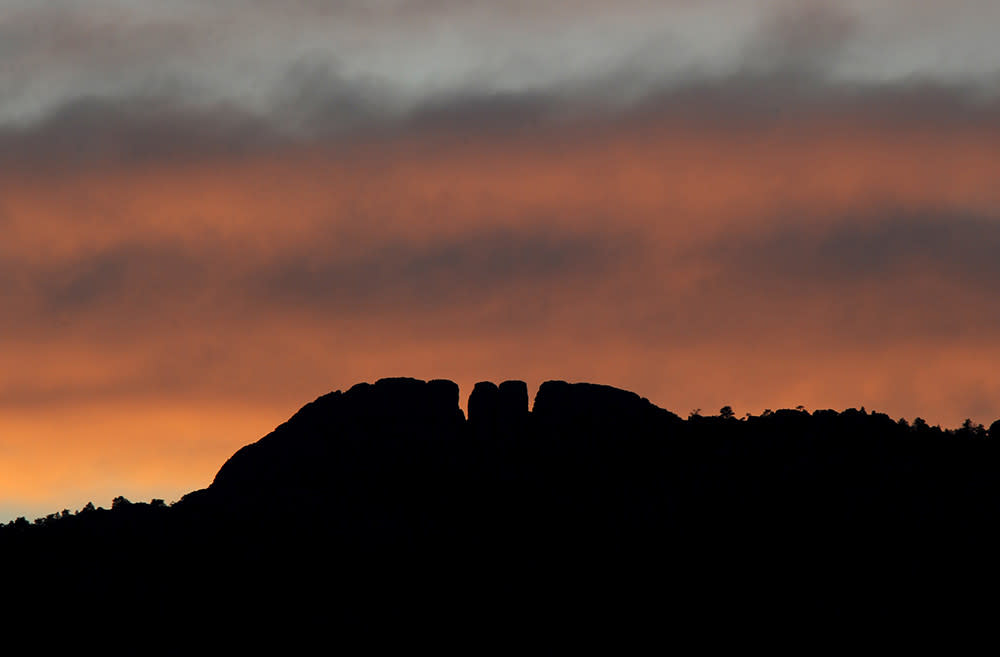 Views upon views upon more spectacular views describe this hike in a nutshell. There is an incredible feeling that overcomes you when standing atop Horsetooth Rock while staring down into beautiful Horsetooth Reservoir. Just as impressive is the opposite view of the rolling hills to the west. Not to mention, Horsetooth Rock is one of the more unique rock formations you'll ever come across. There truly is nothing that looks quite like Horsetooth Rock. This hike is 5 miles roundtrip and is a moderate skill level hike.
          Greyrock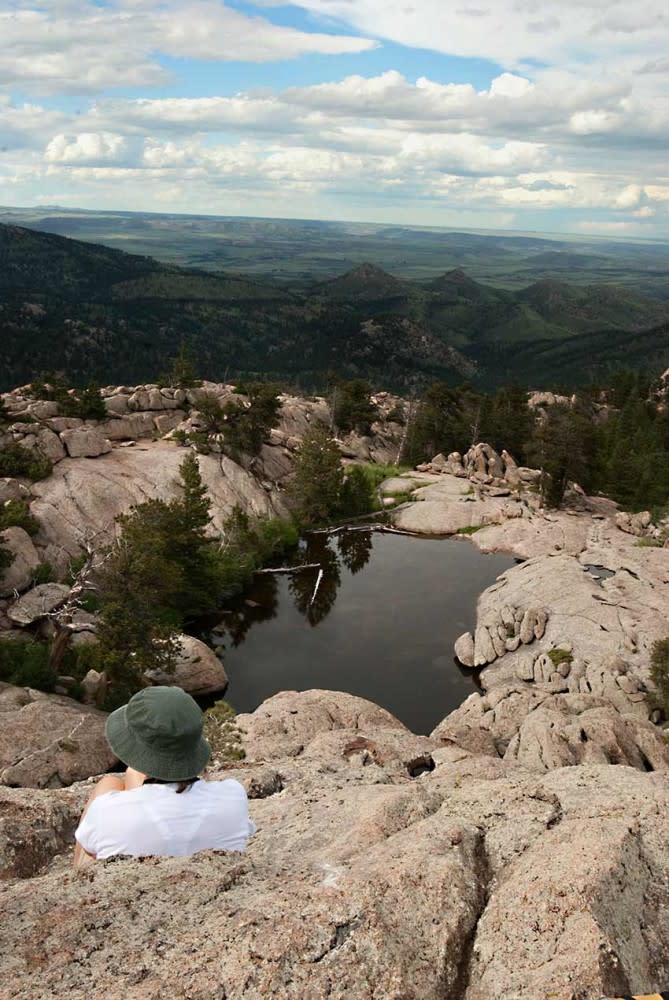 Simply put…Greyrock is unbelievable! This fantastic hike resides in Cache la Poudre River Canyon and is less than 20 minutes from Old Town Fort Collins. This moderate skill level hike has two trail options: the Meadows trail (approximately 7.4 miles roundtrip) and the Greyrock Summit trail (approximately 5.5 miles) with both offering stunning views equipped with ponds that live atop the summit of the rock. The elevation gain on this hike is nearly 2,000 feet with the summit sitting at 7,480 feet. This hike is definitely a bit of a challenge that comes with a little bouldering toward the end. But the payoff is worth it as it offers outstanding 360-degree views of Poudre River Canyon.      
8.       Come Ride Your Bicycle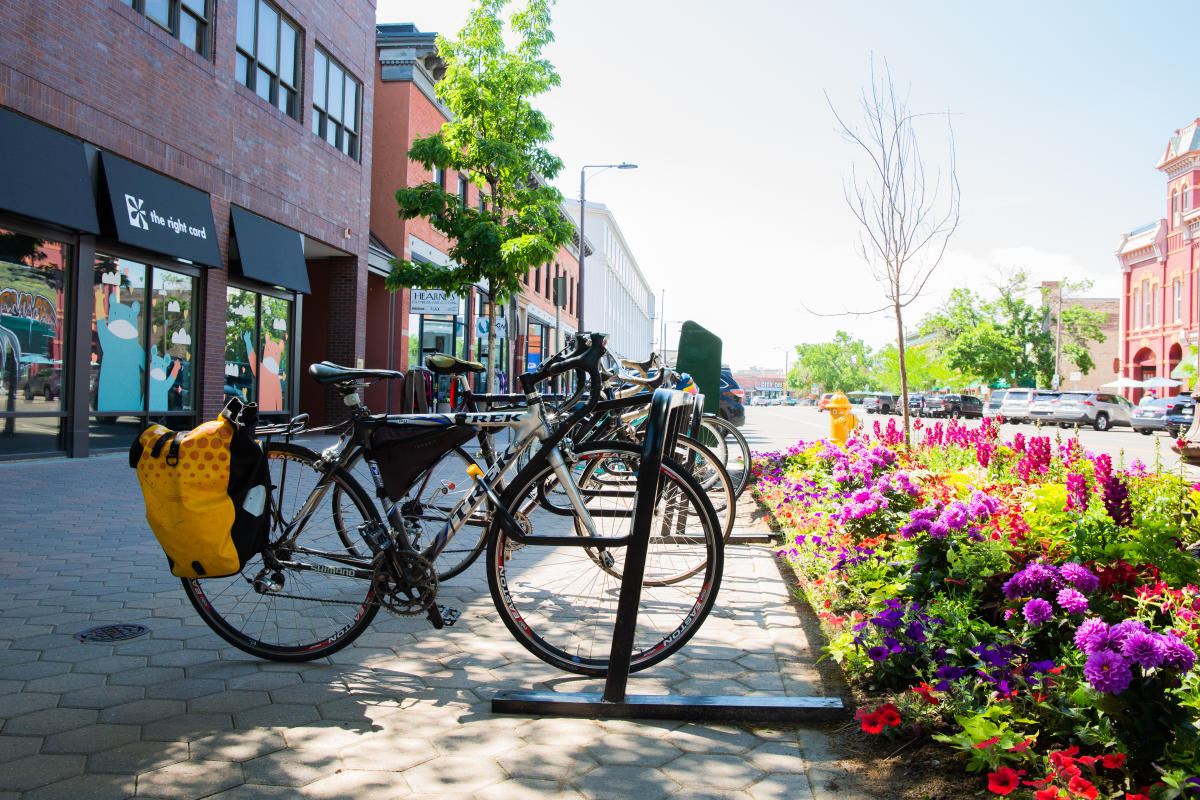 Biking might be the best way to get to know Fort Collins. The city boasts a reasonably flat terrain, extremely wide bike lanes, and trails that follow the Cache la Poudre River and Spring Creek. Plus, biking is an enjoyable, healthy, and environmentally friendly way to get around. Whether you're discovering some of Fort Collins' 285-plus miles of trails or riding in the mountains, you'll recognize why Fort Collins is a platinum-level bike-friendly city. Cycle to Old Town or pedal to one of the 20-plus local breweries and you just might come across more bikes than cars on the road on any given day.
9.       Map out a Brewery Adventure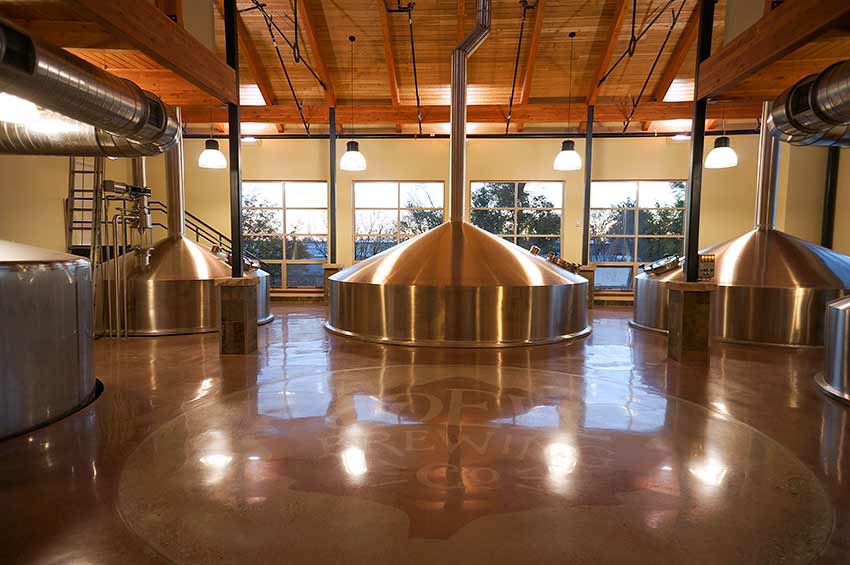 Every town has an identity, a way of life, a certain aura-something that specifically defines why the town is special. For Fort Collins, that certain something is craft beer and the culture that has grown around it.
The relationship between the brewing industry and the town of Fort Collins is more than just a business correlation, it's a societal culture – a culture that has been around for over 25 years.
There are numerous ways to explore each of the 20 and counting breweries in Fort Collins. You can go on a beer and bike tour, take a magic bus ride, or indulge in a self-guided tour. There are so many unique ways for everyone of age to experience the incredible beer that resides in Colorado's craft beer capital.
We encourage you to partake in what is such a big part of the Fort Collins community. We promise you will not be disappointed.