Fort Collins deserves a spot at the top of the list for your next solo adventure. Solo travel is on the rise around the world, and for good reason. From boosting your independence and confidence, to giving you a fresh perspective on life, traveling alone gives you the chance to have meaningful experiences with like-minded adventurers. Fort Collins is filled with a warm, welcoming vibe, tons of craft options, and a slew of hip, fun classes and tours to kick off your solo adventure.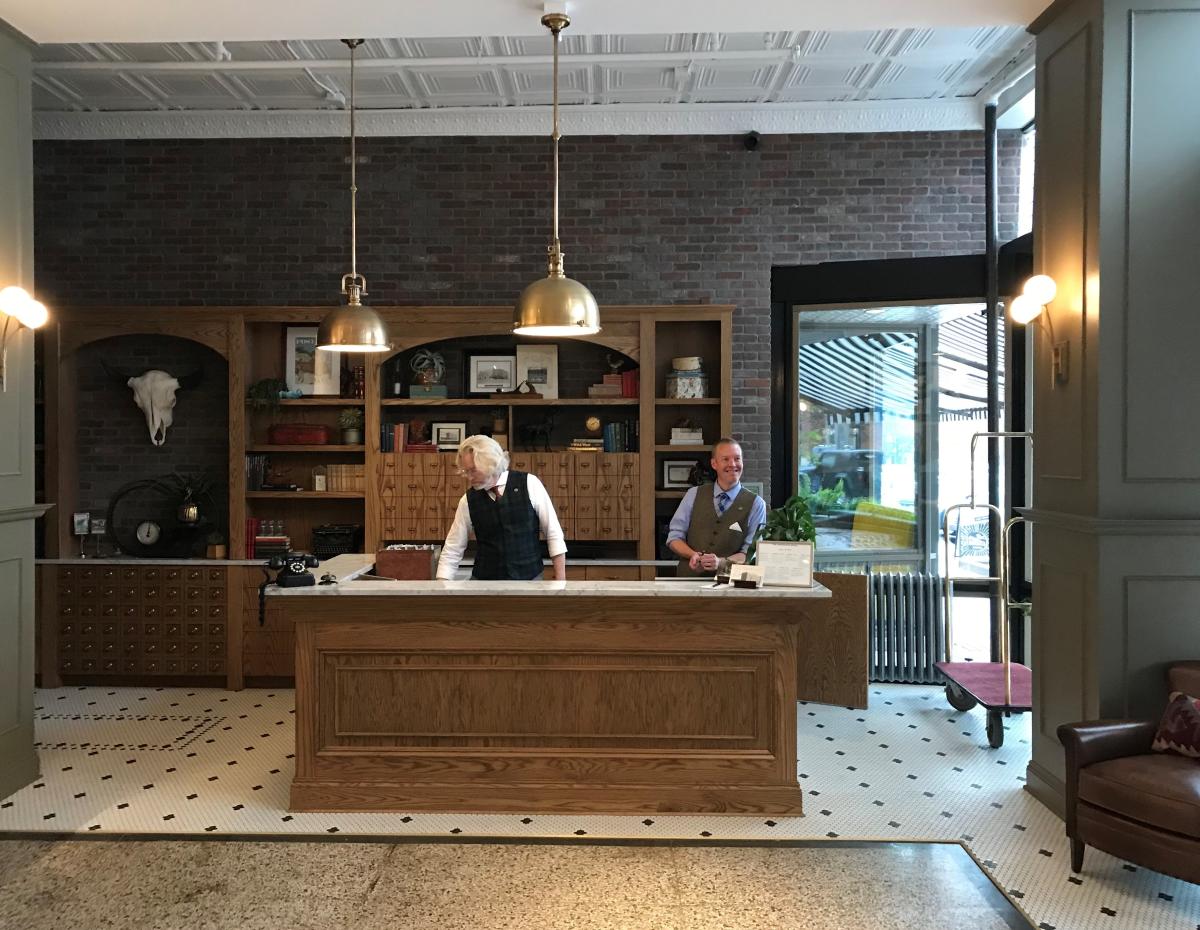 Rest Your Head
Located in a Registered Historic Landmark and within walking distance of Old Town, The Fernweh Inn & Hostel offers both shared and private rooms at very reasonable rates and within walking distance to Old Town. Check out a historic Fort Collins 'hood by staying at Remington Flats, a boutique studio hotel that also offers extended stay options, locally made snacks, and a fleet of New Belgium cruiser bikes perfect for exploring nearby Old Town.
Get Around
Speaking of bikes, the city is seriously bike friendly – it's just one of five Platinum Level Bicycle Friendly communities in the country. The City of Fort Collins has welcomed an e-bike and e-scooter share program Spin to the city. Spin, which operates in communities across North America and Europe, has e-scooters and e-bikes located throughout the city. Users can access and rent the devices through the Spin app. 
Additionally, if it's a summer weekend afternoon, you can hop on the Fort Collins Municipal Railway on Birney Car 21, also known as "Car 21" or just "Birney." Birney, the Mascot of Mountain Avenue, operates April 30 - September 25, 12 – 5 pm, Saturdays, Sundays & National Holidays (weather permitting). Only around a dozen Birneys around the world still operate as rail lines today and Fort Collins has one of them. The trolley runs on Mountain Avenue from Old Town to City Park and Grandview Cemetery.
Solo Foodie
Classes
Farm Fusion offers fun classes in its teaching kitchen. The classes are taught in a beautiful red barn nestled between two lakes on a working ranch. Learn how to make three types of homemade cheese at the "Cheese, Cheese, Tapas Please" class, or come for "Here Fishy, Fishy," to learn how to cook all kinds of fish into delicious, gourmet meals!
Ginger & Baker, a historic mill churning out delectable pies, market items, and more, hosts fun cooking classes each month like Classic Pot Pie baking and pasta-making from scratch. Visit the events calendar and book your class in the teaching kitchen as soon as you find one for they do book quickly.
Tours
Local Table Tours offers a food and history tour providing an in-depth look at the history of the area while giving guests a taste of what makes the city a unique culinary destination. Tour stops include Ginger & Baker (formerly the Old Mill); Northern Colorado Feeders Supply, established in 1905; the first Flour Building; The Elizabeth Hotel; Savory Spice Shop; popular restaurants; and local brewers and distilleries such as Coppermuse. Food and history tours are $69 per person and take place on Saturdays from 1 to 4 p.m. Fort Collins Distillery and Cocktail Tasting Tours are $39 per person and are scheduled on Thursdays from 4 to 6 p.m. View the schedule for upcoming Fort Collins tours here.
Solo Music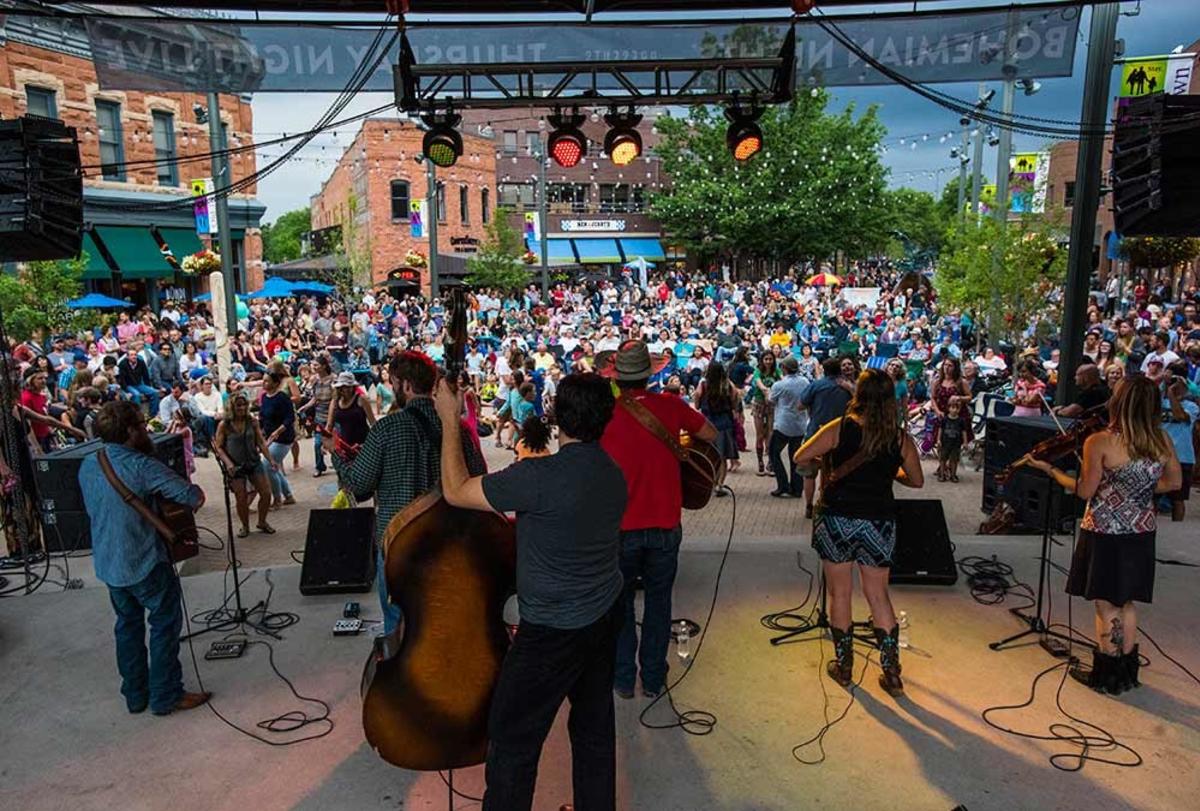 Washington's, one of the newest music venues in town, anchors an ever-growing music scene and is the perfect spot to check out a show by yourself. After a full renovation, this Old Town Fort Collins landmark is now a 900-capacity venue that hosts local and national bands. 
A handful of other local venues, including the Avogadro's Number, The Lyric, and the historic Aggie Theatre, round out the area's live music venues, along with local bars and breweries. The Magic Rat at The Elizabeth Hotel regularly hosts diverse live music, and Ace Gillett's Lounge also hosts live music to enjoy during their Whiskey Wednesdays. For a classy relaxing evening listening to live jazz while taking in scenic rooftop views of Downtown Fort Collins, you must stop by The Sunset Lounge. Concerts at The Armory pair a local artist with a nationally-known musician in an intimate 200-capacity (seated) listening room. Take note, that many of the more than 20 local breweries host live music on the reg, including New Belgium Brewing, Equinox Brewing, Odell Brewing Company, and Maxline Brewing.
The iconic Mishawaka Amphitheatre (called "The Mish" by locals) is a bucket-list, 100-plus-year-old venue in Poudre Canyon. Summer highlights include the Sunday summer concert series, a free concert series taking place on Sundays from 1 - 4 PM. 
Live music can be heard any night of the week in Fort Collins:
Music lovers will find no shortage of live music to enjoy while on their travels. On Tuesdays, this summer (through Sept. 19), listen to live music at the FoCo Food Truck Rally on Sheldon Drive in City Park. The event goes from 5:30 to dusk and the music begins at 6.
Over at Colorado State University (CSU), The Lagoon Series is a free summer concert series slated for Wednesday evenings from mid-June through the end of July. Catch well-known (mostly) Colorado bands.
Thursday Night Live is a free weekly Thursday night summer concert held on the outdoor stage in Fort Collins' Old Town Square and will take place every Thursday from 7-9 p.m., June 1st – Sept. 7th. These live concert performances are free and open to the public.
At the beautiful Elizabeth Hotel, The Sunset Lounge, open Wednesday through Saturday evenings 5-10 pm hosts live jazz piano from 8-10 pm. The Magic Rat regularly offers swinging sounds, from big-name artists to local bands and artists, Wednesday through Sunday starting at 7 pm. 
The Music District continues to help drive the city's thriving music landscape. The district's campus boasts gathering spaces, apartments for artists-in-residence, a radio station, state-of-the-art rehearsal studios, and performance spaces, making it a creative playground for the local music community as well as visitors. Take lessons, rent equipment, write or compose in the treehouse or another space, and learn production skills; you can do all of this and more at the District, which aims to attract both music lovers and novice-to-pro musicians with a plethora of workshops and events this year.
Solo Craft
Craft beer and spirits along with makers' creations flow in Fort Collins. The city is home to 20+ breweries and 7 distilleries, some of which offer tours.
Brew Tours
If you want to see the inner workings of the brewing process while meeting like-minded beer lovers, you can sign up to take free brewery tours at Odell Brewing Company, New Belgium Brewing Company, and Anheuser-Busch Brewery. Or you can hop on a bike and ride from brewery to brewery with Beer and Bike Tours. Bottling and canning lines, sustainable practices, water, and green energy initiatives, and tasting insights are all part of what you learn on the tours.
Get Creative
Meet fellow makers at a Wolverine Farm Letterpress & Publick House event. The literary and arts organization hosts everything from open craft nights to writing workshops.