Zwei Brewing Co. is a craft brewery in Fort Collins that specializes in German Beer. Zwei loves its lager style beer, a style the brewery specializes in. All hops, barley and malts used in Zwei's German style beers are actually shipped from Germany. Some of the categories Zwei has gold medals in from the Great American Beer Festival are German Pilsener, Munchner Helles and Southern German-style Hefeweizen. In this week's community connections we had the pleasure of speaking with Kirk Lombardi, co-owner of Zwei Brewing Co.
We make German Lager. Zwei aims to, "Consistently make great beer and to continue to learn how to make our beer better. In our journey's both literal and metaphorical, we've found that on the world stage there are a handful of styles that have great drinkability and are draped in great culture and are uniquely flavorful. We are truly challenged by and enjoy making beers of this ilk."
One of the greatest things about Fort Collins is its proximity to fun.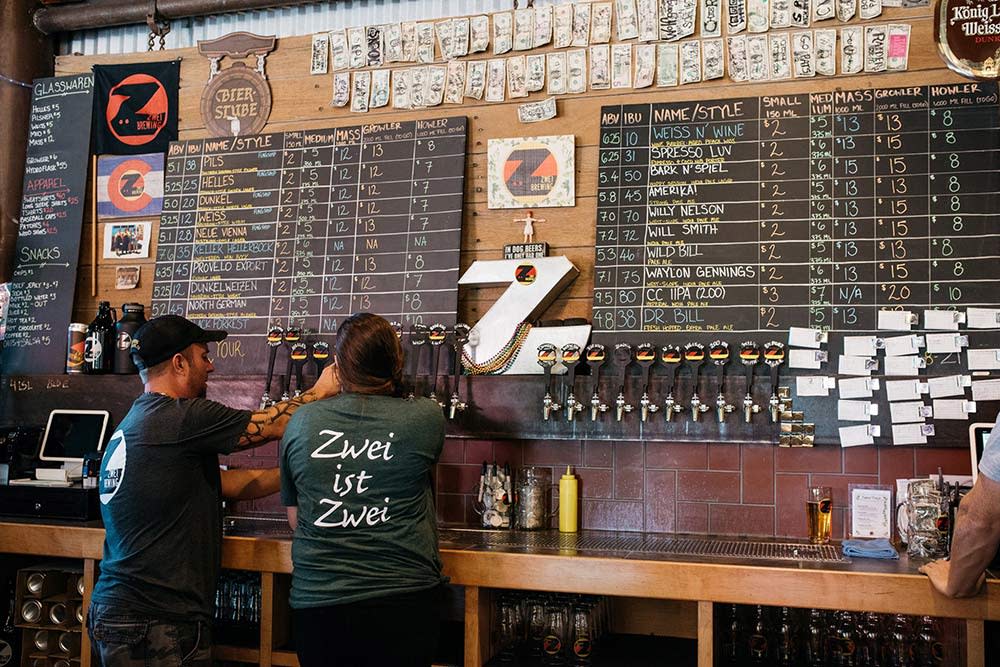 What are some of your favorite things to do in Fort Collins?
I really enjoy mountain biking, the numerous places for rock climbing, and of course, drinking tasty beer.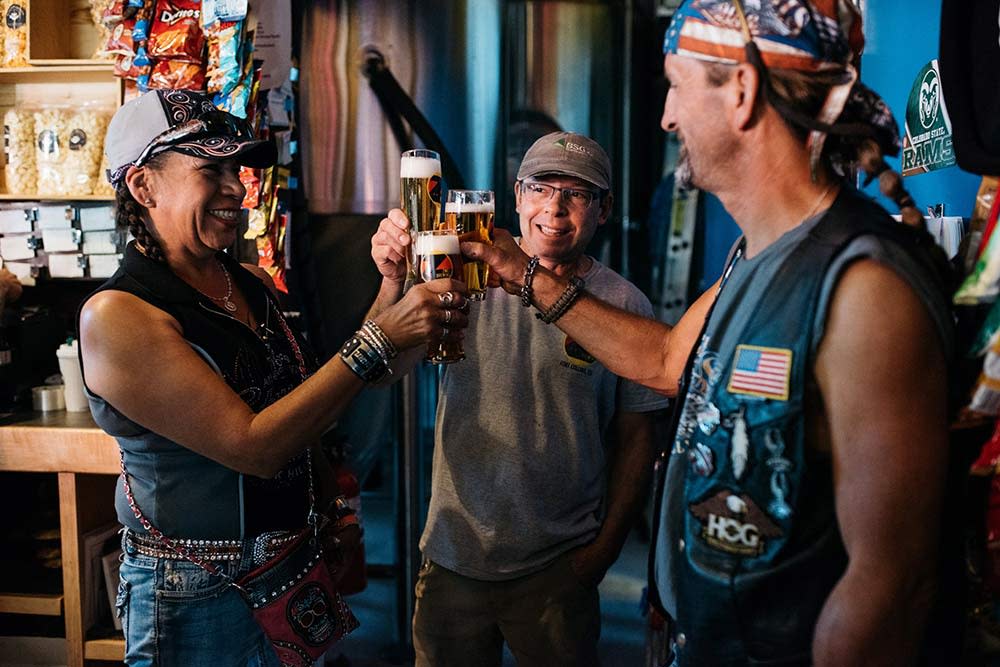 What is the story behind how Zwei Brewing Co. got its start?
We were five local guys that decided there should be a German brewery in "The Fort."
"The inspiration (to again quote Picasso, "good artists borrow, great artist steal") for Zwei came while traveling through the Czech Republic and Southern Germany a couple years ago. We visited many great breweries large and small.
One thing that fascinated us was, several of the smaller breweries and particularly the home brewers in the Czech Republic were not only brewing the traditional beer(s) of the region but that they were also intrigued by and foraying to American and British styles as well.
This concept was portrayed in full glory at the not so little Brauerei Schӧnram, where not only did I experience regional styles, but also got to try some of Mr. Toft's forays into American styles. We would like to model ourselves in this fashion by producing traditional German styles and flying sorties into American and Belgian styles."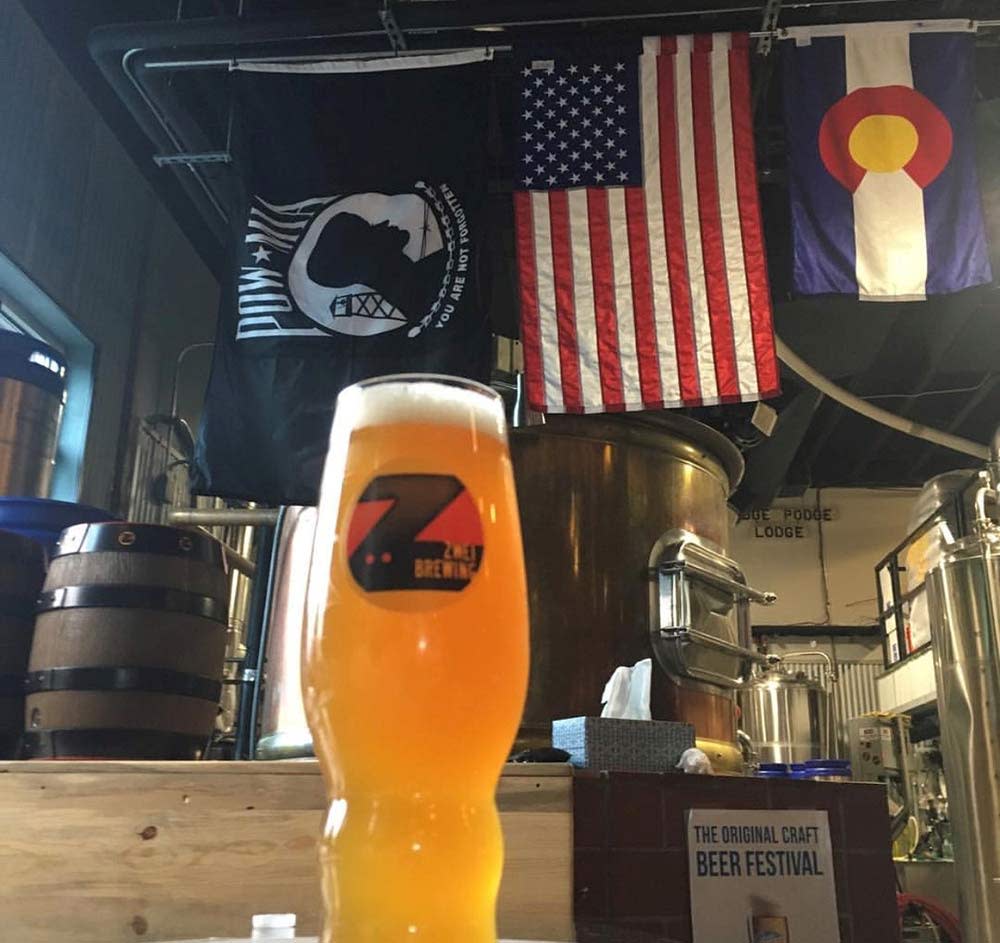 Tell us about yourself...  
I grew up in Fort Collins. I worked at the Cow Patty, Old Chicago, Fort Ram and last but not least for CB & Potts for 25 years, before starting up Zwei Brewing Co.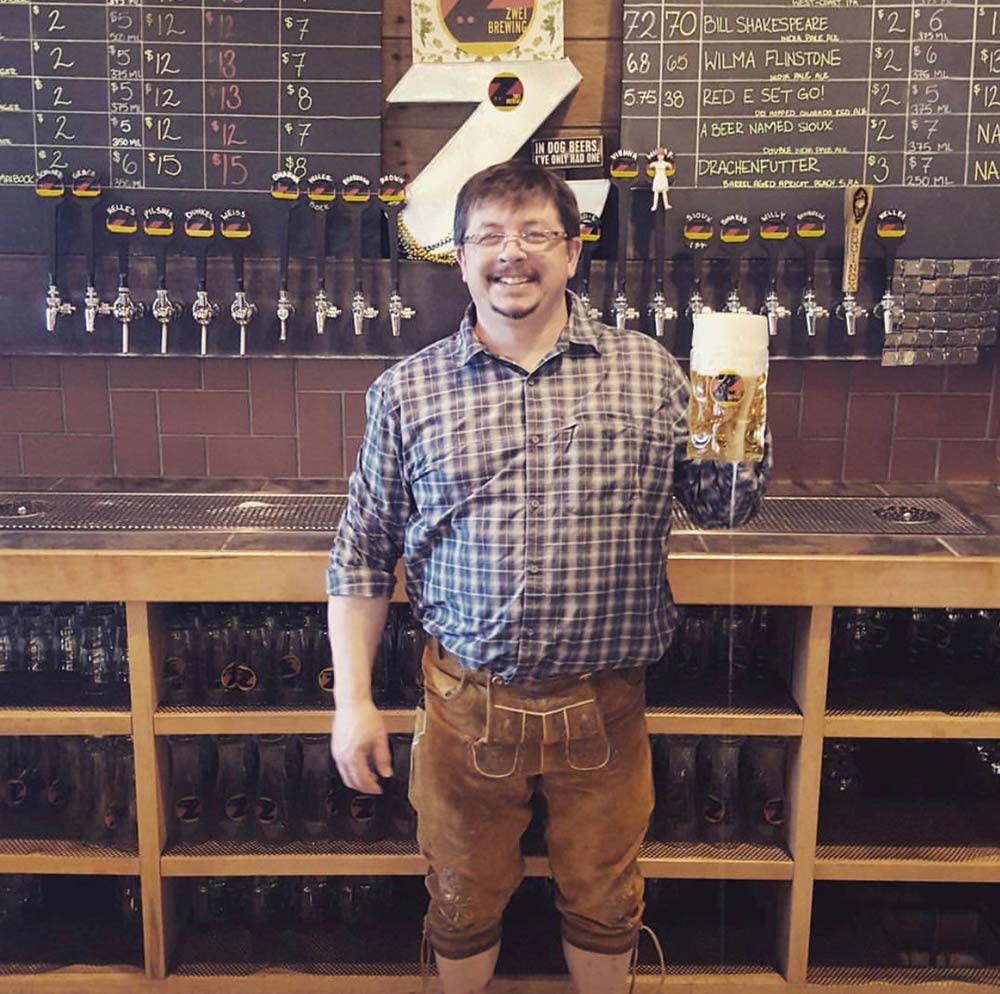 What do you want visitors to experience at Zwei Brewing?
I want them to get a taste of Bavaria and to have a good time.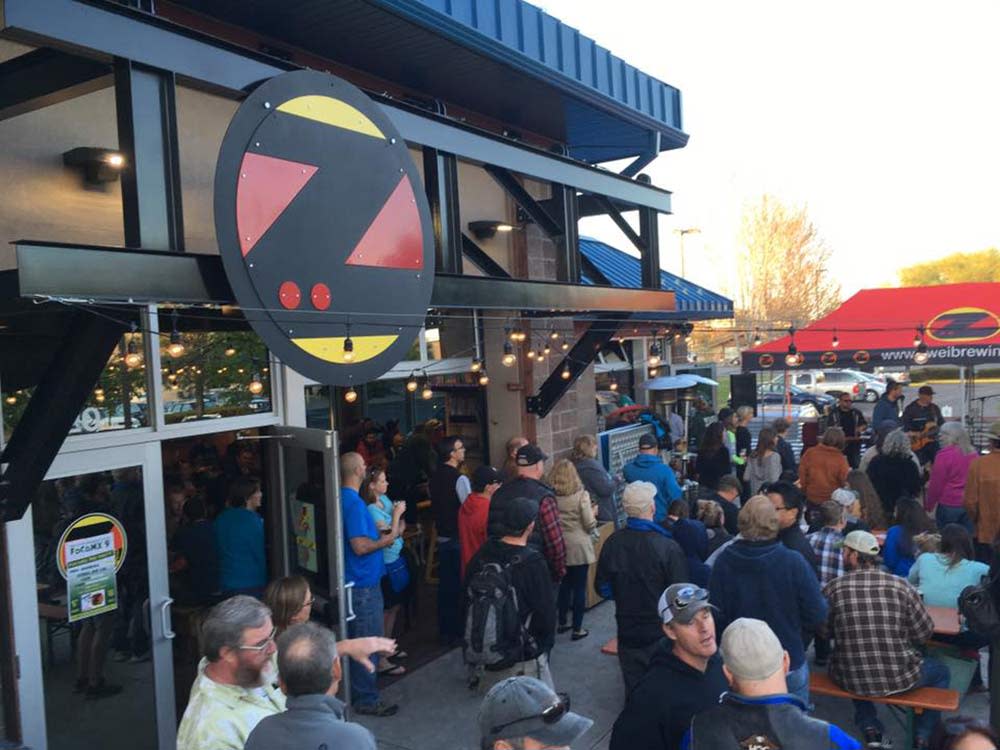 ---
Address: 4612 S. Mason St. Suite 120
Phone: 970-980-5618
Email: Info@zweibrewing.com
Hours of Operation: 11am-10pm Mon-Sat, 11am-7pm Sun
Website: www.zweibrewing.com
Twitter: @ZweiBrewing
Facebook: @zbbrewing
Instagram: @zweibrewing