RISE! a breakfast place is the brainchild from Chefs David & Gay Daggett. The Daggett's have burning passion for crafting creative breakfast dishes. RISE! introduced itself to Fort Collins in 2014, bringing a casual, fun and unique take on the "most important meal of the day." The Daggett's philosophy has always been to offer fresh wholesome foods prepared from scratch in a warm inviting atmosphere. In this installment of Community Connections we had the pleasure of talking with David Daggett, co-owner of Rise!, as mentioned before.
What makes Rise! unique?
I am a professionally trained chef out of San Francisco's California Culinary Academy and my wife is a Pastry Chef. We change our menu 4-5 times a year with seasonality of products. We do support local purveyors and our menu definitely emphasizes fresh, natural, and organic foods. All our eggs are cage free farm fresh, all our meats are natural from humanely raised animals. We grind our own meat for all our sausages, make our own jam, hot sauce, and baked goods, it truly is a scratch kitchen. What also sets us apart are our specials which focuses on fun, different dishes that you cannot get anywhere else - all chef inspired and created in house. A lot of the art in RISE! was done by local artists including our reclaimed wood bar top. RISE! also has a full liquor license, offers a full catering service and we do rent RISE! out for private parties.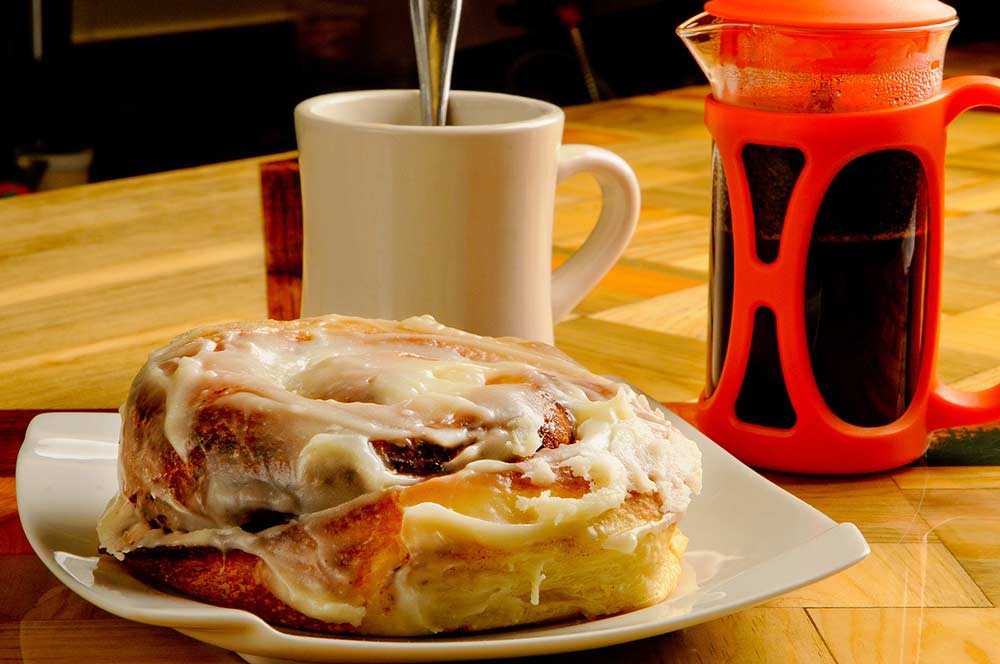 What are some of your favorite things to do in Fort Collins?
Cycling, the bike paths are awesome! Hiking around Horsetooth Reservoir. There are always special events going on. The independent culinary scene is changing and it's great to see the support of the community for local businesses.
What do you love about Fort Collins?
The sense of community, this place still has a small town feel. Fort Collins is a very giving community, very supportive of charities and nonprofits. We loved raising our kids in Fort Collins. The year-round climate is awesome and very conducive to outdoor activities.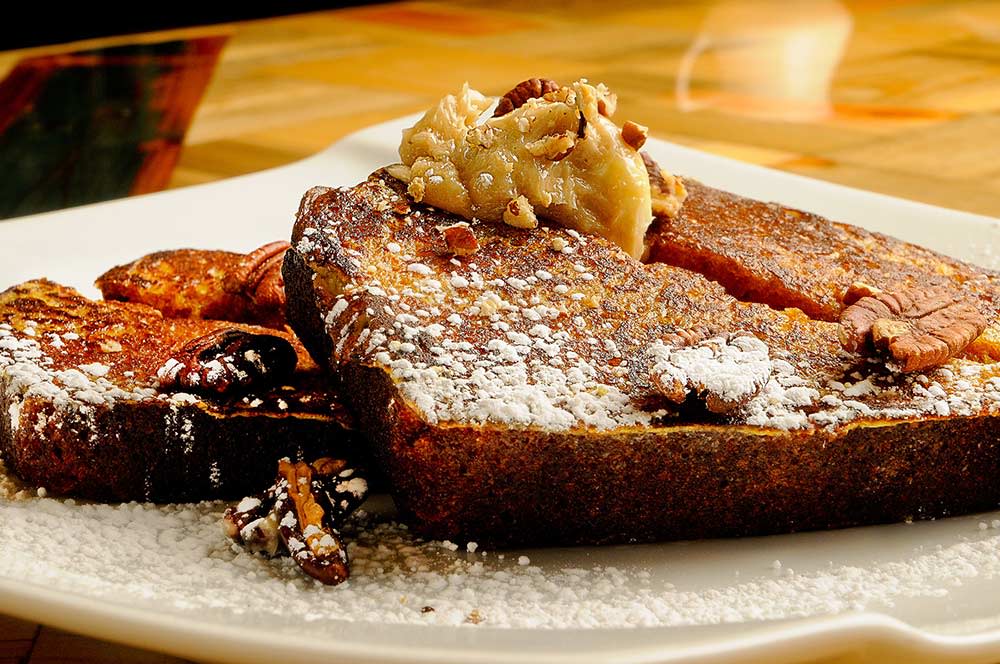 How did Rise! come to Fruition? 
We created a breakfast restaurant business plan a number of years ago and kept adding to the file of what we envisioned it to be. Our background is in fine dining, yet we believed we could do a breakfast restaurant that was extremely creative, fun and different from anything else that is out there. We've had Tastebuds Catering for about 14 years and we wanted to keep Tastebuds, but we were ready for another venture. When the old Runza space became available, we loved the location, we had our business plan, we just needed a name. We had about 30 names in the file, none of which were RISE!, my wife came up with the name, it was short and easy to remember and referenced mornings, thus breakfast, RISE! was born!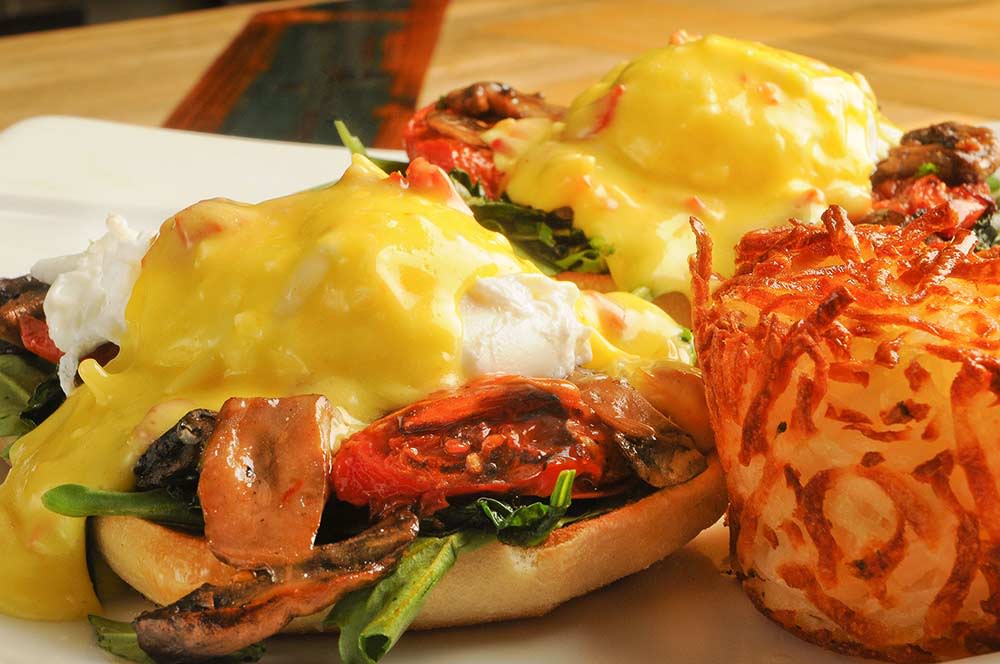 Tell us about yourself...
I grew up in Southeastern Michigan (Wolverine Fan) in a small farming town. Food always played an important part in our families' lives. My mom cooked a lot, my dad was the candy maker during the holidays. We went hunting and fishing and had many small produce stands around our community. I had a love for food early on but never thought of making a career out of it. I went to college and majored in marketing, but was never really passionate about it. I was a line cook during college and the company offered me a position as a trainer for their expansion, so we traveled across the country opening new restaurants and I ended up at their flagship restaurant in Burbank, Calif. This is where I became obsessed with food, restaurants, chefs and the industry as a whole. I decided I wanted to go to culinary school, so we moved to San Francisco to attend California Culinary Academy - best experience of my life! It was a small school, all European chefs and instructors. I was also able to work with some of the top chefs in the city.
I am still very passionate about the industry and what it can offer. I've done food styling for magazines, written articles, consulted on menus and restaurant design, created a retail sausage line, taught at FRCC, assisted in creating their culinary program, adjunct instructor for CSU hospitality, and have opened four of our own restaurants.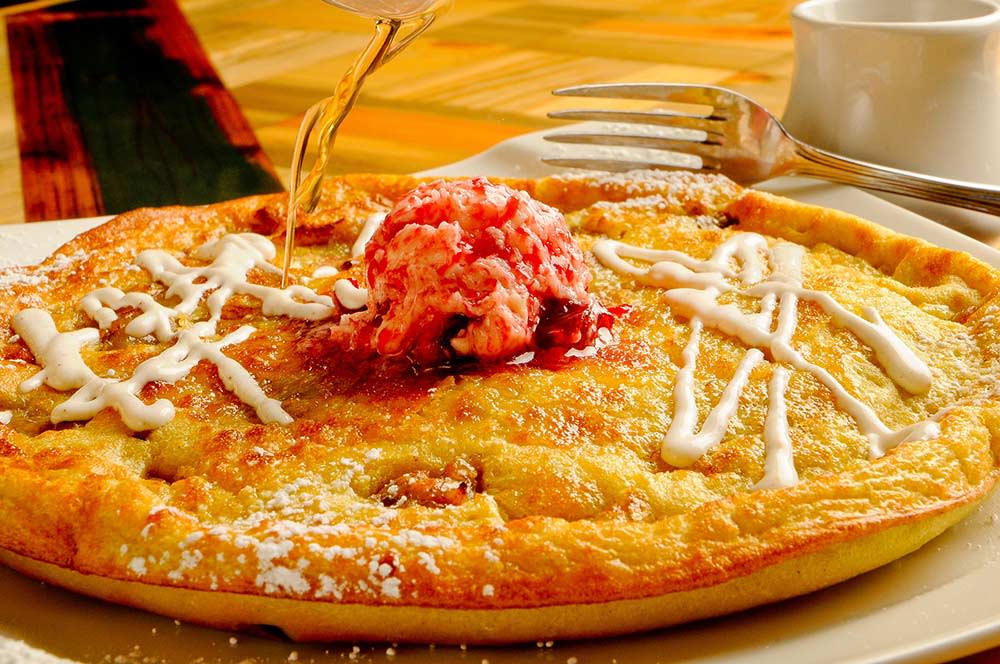 What will visitors experience when dining at Rise!?
Culinary Happiness! We wanted to create a colorful, whimsical, urban feel dining room that guests could wake up to and start their day. The food is the focus and many comments we receive read, "you must have a real chef back there." Our foods and flavor profiles are unique and robust, the plate presentations show we are not a typical breakfast place. We also offer a large variety of Gluten Free options. We also want our guests to experience RISE! as a locally owned and chef operated restaurant that's committed to the community and supports it.
---
Address: 2601 S. Lemay Ave #31
Phone: 970.672.8647
Email: Contact Here
Hours of Operation: Tue - Fri - 6:30am – 2:00pm, Sat & Sun - 7:00am – 2:00pm
Website: www.riseabreakfastplace.com
Facebook: @Riseabreakfastplace