Elevation 5003 Distillery is an incredible grain-to-bottle distillery with a focus on innovative, hand-crafted distilled spirits. They mash, lauter, ferment, distill, filter, and bottle all of their spirits at the distillery while focusing on environmentally empowered processes. Elevation 5003 started as a passion project and has bloomed into a stellar distillery, producing great tasting spirits. In this week's community connections we had the pleasure of speaking with Loren Matthews, owner and distiller of Elevation 5003 Distillery.
Before opening Elevation 5003 Distillery, I worked in the brewing industry for 15 years. About seven years ago, I had some brewing friends that were home distillers and they asked me if I wanted to distill some vodka with them one weekend.  I, of course, said "yes"!  I immediately fell in love with the process. The science, engineering, process, and techniques involved with distilling blew me away. Distilling quickly became my new hobby for the next six years.  With some encouragement from friends and colleagues, I decided to follow my passion and open up Elevation 5003 Distillery.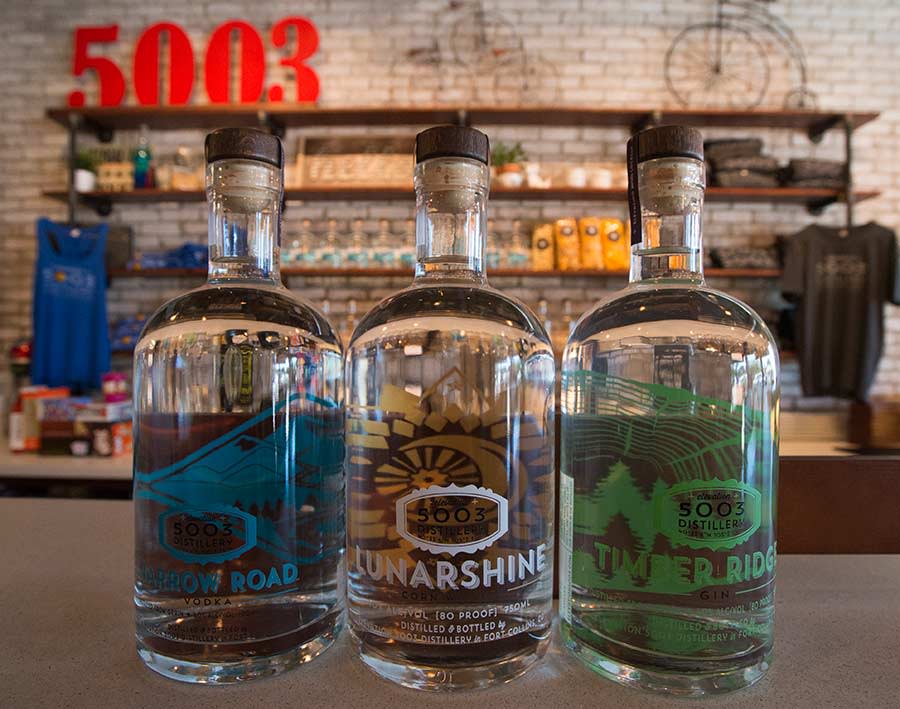 We are a grain-to-bottle distillery focusing on producing the highest quality, innovative, world class distilled spirits. 

Everything! I fell in love with Fort Collins the first day I moved here.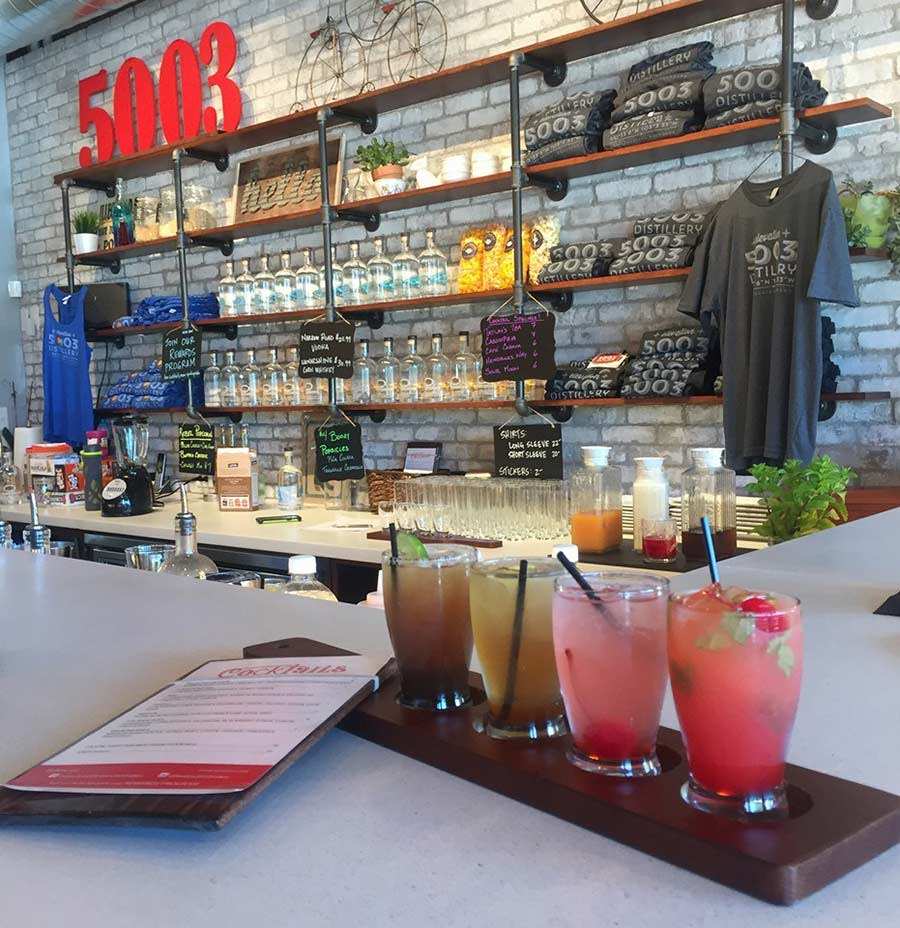 What are some of your favorite things to do in Fort Collins?
Bike, run, snowboard, water ski, soccer, eat, drink, and I especially love watching my children participate in their activities.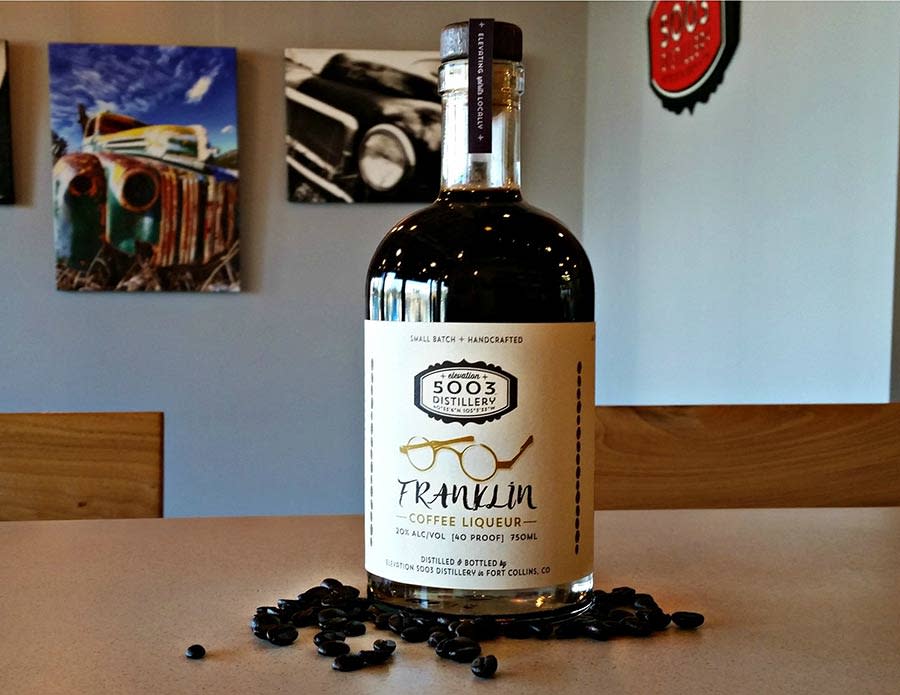 Tell us about yourself…
I grew up in Florida in a family of five.  I went to college in Georgia and graduated with a degree in Biology with an emphasis in Genetics.  After graduation, I found a job in the brewing industry. After a few years, I went back to school and received my MBA. My parents raised each of their kids to take risks in life. They wanted each of us to find our happiness both personally and professionally. They were very much involved in my decision to take a leap of faith and follow my happiness. I hope I can pass this philosophy on to my own children.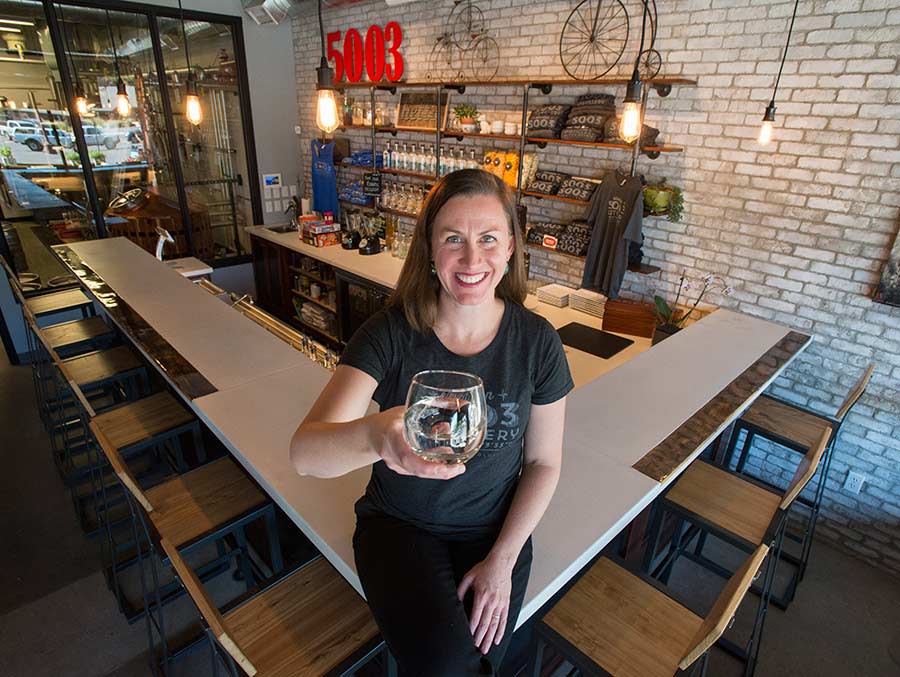 What do you want visitors to experience at your business?
Our production area is on full view from inside of the tasting room.  You can see where the distilled spirits in your cocktails are made.  We want visitors to learn more about the distillation process. Our taste room is also an opportunity for us to introduce people to our distilled spirits.  We create cocktails that are innovative and imaginative. Creative cocktails are a great way for us to showcase our distilled spirits.
---
Address: 2601 South Lemay Ave. #8 Fort Collins, CO 80525
Phone: 970-568-8356
Email: info@elevation5003.com
Hours of Operation: Wed-Thurs: 4-8 pm, Fri: 2-8 pm, Sat: 12-8 pm, and Sun: 1-5 pm
Website: www.elevation5003.com
Twitter: @elevation5003
Facebook: @elevation5003distillery
Instagram: @elevation5003distillery