Live music and events are back in full force in Fort Collins. While this is by no means an exhaustive list, here are some of the live shows and in-person festivals slated for October: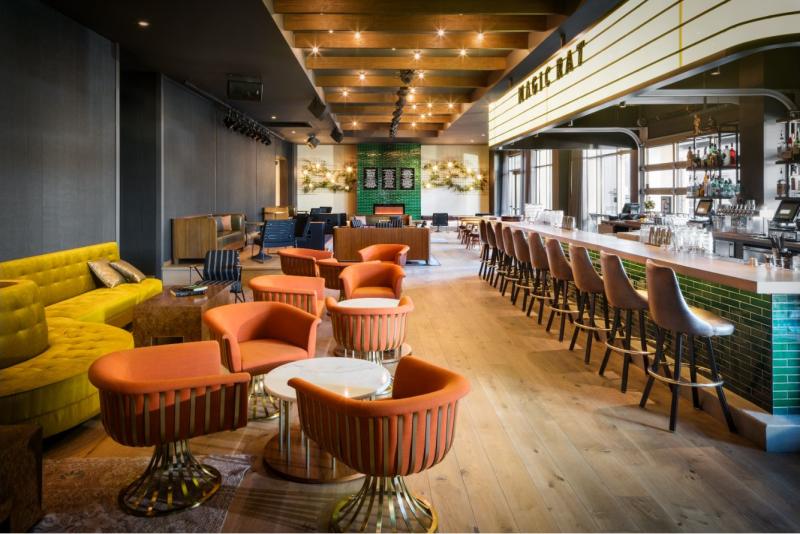 Magic Rat, located in Old Firehouse Alley adjacent to The Elizabeth Hotel in Old Town, offers swinging sounds on tap weekly, from big-name artists, to local late-night jam sessions. Matt Skinner Band is slated for Oct. 1 at 8 p.m.; Y A Bird performs Oct. 2 at 8 p.m.; and Oscarella Dance Party is Oct. 6 at 6 p.m. Check the calendar for shows taking place later in the month.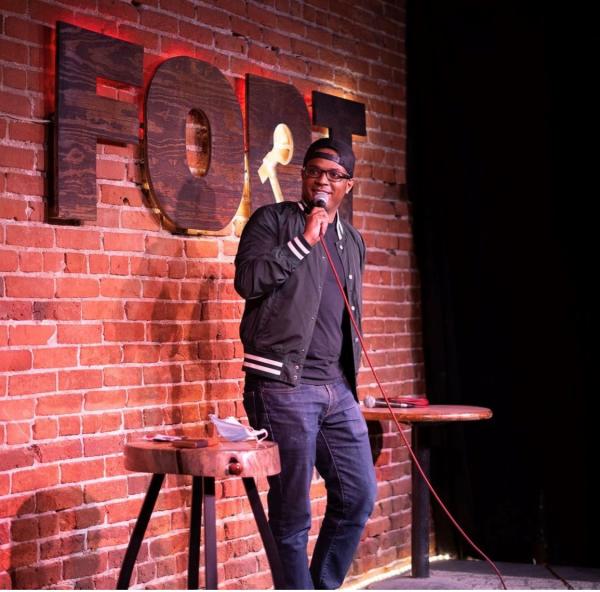 This spring, Fort Collins' first comedy club in 30 years, The Comedy Fort, launched in the former Old Town music venue Hodi's Half Note. Ever since the club has been bringing a solid string of funnymen and women to town. This month, catch comedian Carmen Lynch on Oct. 1 and 2; The Fort Showcase with headliner Jamel Johnson Oct. 7; Cipha Sounds on Oct. 8 and 9; The Gateway Show with Billy Anderson Oct. 13; The Fort Showcase featuring headliner Emily Catalano on Oct. 14; special event Roy Wood Jr. (of the Daily Show, Tonight Show and Late Late Show) on Oct. 15; Beth Stelling performs Oct. 16; Cliff Cash plays a special $5 show on Oct. 20; The Fort Showcase with headliner Zahid Dewji Oct. 21; and Marcella Arguello performs Oct. 22 and 23. Check the website for tickets and additional acts.
Chipper's Lanes hosts Live on the Lanes, weekly concerts sponsored by Mishawaka Amphitheatre. See Conscious Pilot with Rado (jam-infused rock and roll) perform Oct. 1; The Red Scare with Sunnnner (punk rock) on Oct. 2; Radio Thieves & Revenge of the Scene (a '80s, '90s, and '00s Party) on Oct. 8;  Ms. Nomer with Haralson 4 (rock/jam/jazz) on Oct. 9; Kendall Street Company on Oct. 14; 2MX2 (hip hop) on Oct. 15; The Green House Band on Oct. 16; The Pamlico Sound with Dylan Kishner Band on Oct. 22; The Nightshades (funk rock) on Oct. 23; The Cosmic Charlies (jam) on Oct. 23; and Retrofette (synth-pop) on Oct. 29. Doors open at 7 p.m. and the show starts at 8 p.m. Details here. Ticket reservations are required.
Swingin' Songs at the Sundance
Along with dance lessons, karaoke, open mic nights and family nights, Sundance Steakhouse & Saloon hosts live acoustic performances. This month, catch Kenny Fielder & the Cowboy Killers on Oct. 2. And on Oct. 28, Moonshine Bandits performs a show postponed from 2020 (original tickets still valid).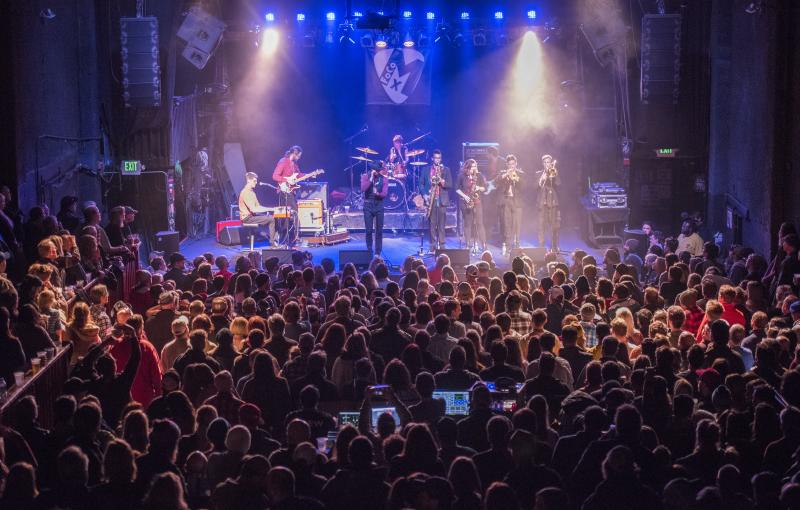 The historic Aggie Theatre, a live music institution in Fort Collins for over 100 years, boasts a solid fall lineup. Tsuruda x Chee performs Oct. 1; Wood Belly with House with a Yard and Pappy Longlegs performs Oct. 2; Hobo Johnson and the Lovemakers perform as part of the Artificial Scarcity tour on Oct. 6; Bumpin Uglies and Tropidelic with Joey Harkum perform Oct. 7; Deep Sea Diver with Lady Denim performs Oct. 8; Jason Leech performs with special guests on Oct. 13. Get ready for winter when The Stomping Grounds, a new ski movie from Matchstick Productions, screens Oct. 14. Reserve tickets online in advance. Proof of vaccination required.
Amazing music at Washington's
Washington's, a historic, 900-person venue in Old Town Fort Collins, is hosting live music again. This month, catch The Menzingers, a group of four rough-and-tumble storytellers, on Oct. 1; Delta Rae, an American folk rock band from North Carolina, lands on stage Oct. 15; Reckless Kelly is slated for Oct. 18; An Evening with the High Kings is Oct. 20; and Plasma Canvas is Oct. 22. Proof of vaccination or negative COVID test required for entry.
Intimate shows at The Armory
The Armory (sister venue to Washington's) hosts nationally known musicians in an intimate 200-capacity (seated) listening room. Tickets are still available for two shows: Carbon Leaf will perform Oct. 8 and Dar Williams is set for Oct. 23. Proof of vaccination or negative COVID test required for entry.
Music and Dance at the Lincoln Center (and Outdoors Around Town)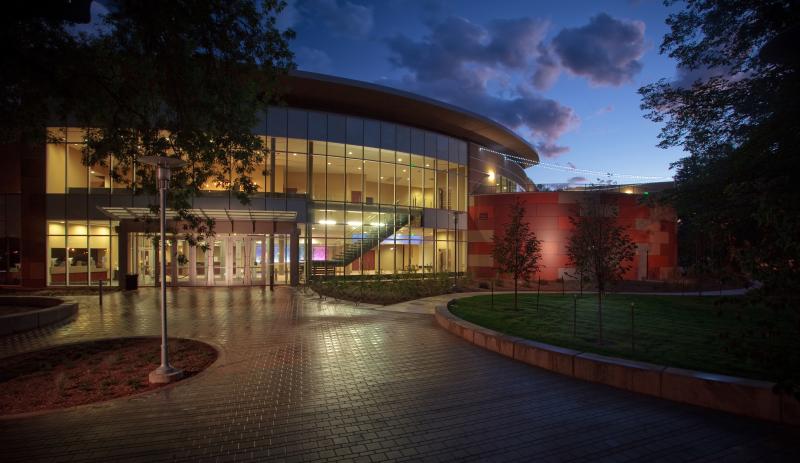 The Lincoln Center has upcoming shows to get excited about this fall. Los Betabeloros: The Beet Workers, a new film honoring Hispanic and Mexican beet workers, screens for free on Oct. 1; An Evening with Pura Fe & Cary Morin is slated for Oct. 2; Fort Collins Symphony presents Reflections: The Emotions of Music with guest violinist Linda Wang Oct. 2-10; see Dracula, performed by the Debut Theatre Company, Oct. 8-23; The Mostlies perform Oct. 9 and 10; The Daily Show Writers Comedy Tour brings the laughs on Oct. 16; the Mendelssohn Trio performs Oct. 20; Award-winning, Denver-based author Kali Fajardo-Anstine headlines this year's Fort Collins Book Fest with a free event on Oct. 23 at the Lincoln Center. Learn about details and requirements for each specific show at lctix.com.
•  Oct. 2, Tour de Corgi: See a sea of cute corgis set against the changing fall leaves at this quirky event, set to return to Civic Center Park in Fort Collins. A corgi parade (theme: Back in the Saddle) will start and end at Civic Center Park. A costume contest will take place via Instagram.
• Oct. 22-24, Fort Collins Book Fest: The free Fort Collins Book Fest returns to Fort Collins for four days in October. This year's theme, Up, Up, & Out, speaks to our collective desire to get up from our couches, meet up with family and friends (and soon-to-be friends), and get back out into the world. Book Fest kicks off with writing workshops on Oct. 20 and runs through the weekend, including a free event on Oct. 23 at the Lincoln Center with author Kali Fajardo-Anstine, whose book of short stories Sabrina and Corina is a National Book Award Finalist.
When it comes to autumn festivities in Fort Collins, the area options may be endless, but we'll share a few of our faves: