Snack Attack! Specialty Sandwiches & Brews! is a local sandwich shop that considers itself a gathering joint where all ages are welcome to indulge in a delicious handcrafted meal, incredible local craft beer and great conversations. Owned by husband and wife duo, Shawn and Lauren Storeby, Snack Attack is veteran operated and 100 percent local. This sandwich shop/tasting room is truly worth checking out, which is why we are so excited to feature Snack Attack in this week's community connections. 
What do you love about Fort Collins?
We love how community driven Fort Collins is. Everyone is so supportive and so welcoming. There is ALWAYS some fun event going on! Plus we have some really great breweries with great spaces to enjoy! Not to mention all the outdoor activities to enjoy!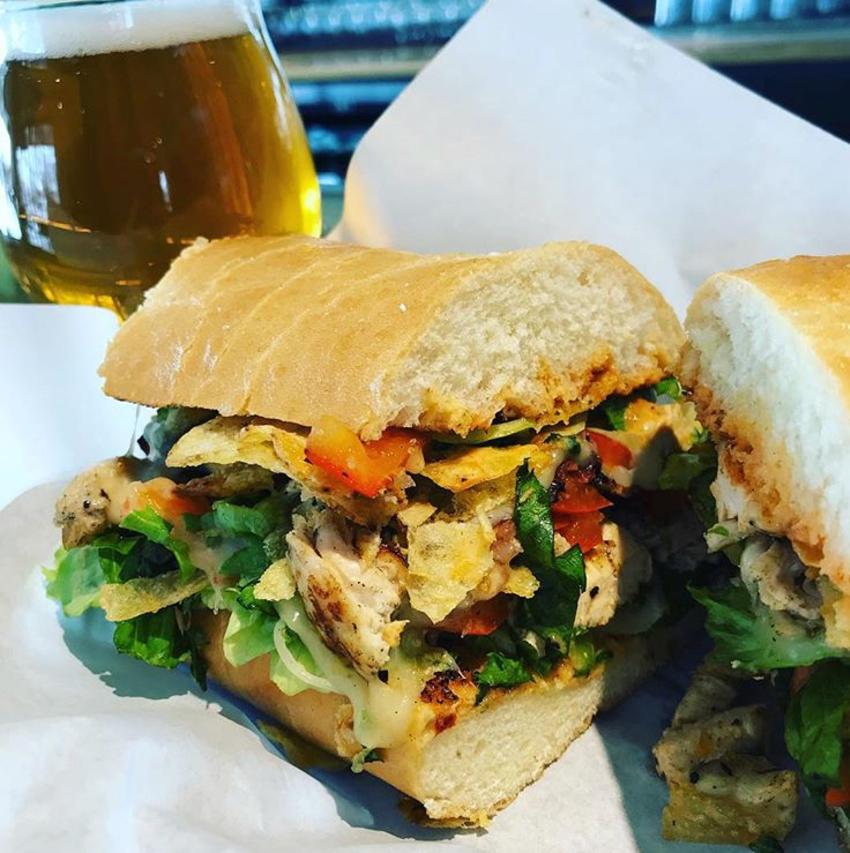 What are some of your favorite things to do in Fort Collins?
Of course we love to be at Snack Attack! Because we are family owned, we are there a lot! But when we aren't working we are on the bike trails, out running or visiting with friends at one of our many amazing breweries. During the summer months we love to get our paddle boards out and spend time on the water at Horsetooth Reservoir! We are also hoping to get some camping in this year!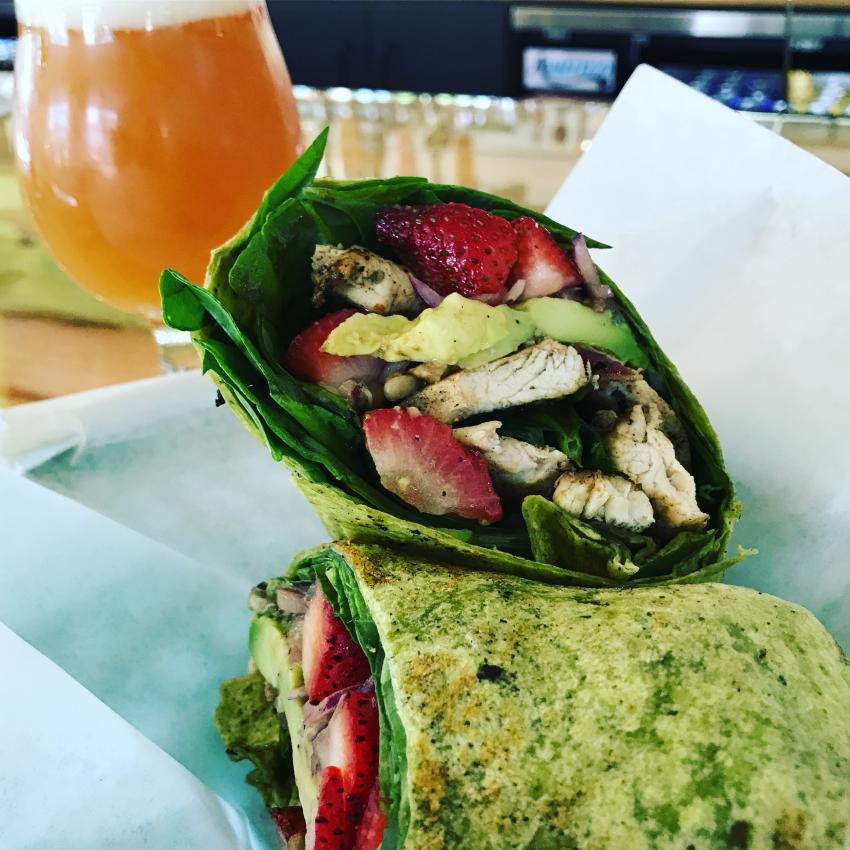 We are veteran, family and locally owned which makes our fast causal concept very different from others in town. We call ourselves a sandwich bar because we have a great food menu as well as a great beer selection.We pride ourselves on fresh and high-quality ingredients and offer as many organic products as possible! We love featuring local companies like Turtle Mountain Kombucha, Cranked Up Coffee and Rocky Mountain Soda Company! We're quickly becoming known as a brew house featuring over 40 different local beers all sourced within 65 miles! Our food menu is so versatile that there is something for everyone: vegetarians, vegans, pescatarians and those looking to eat gluten free. You can turn our sandwiches and salads into wraps and we even offer to "Snack Attack It" by putting chips in your sandwich or wrap! When we say our food is fresh we mean it- no freezer, no fryer and no microwave. Everything is freshly prepped every day.
Our space is also very different which sets us apart from any other restaurant or sandwich shop around. We are a cross between a restaurant and tasting room offering fun and engaging events! We host yoga and running clubs, helping to inspire and motivate our community to live a healthy lifestyle! We also have a weekly Bingo & Brews night where we feature local businesses and give away prizes to our winners! We also host fun events like wine glass painting nights, pumpkin carving and even ceramic making with the local company Flingin Pots!
Our mission is to bridge the gap between eating healthier and living an active lifestyle all while engaging with our guests and supporting or local community. We want to show our guests that you can eat healthier but still have fun and be satisfied. We are also family friendly and love having little ones come in where they can enjoy a fun game from our game center so mom and dad can have a somewhat relaxing meal. We are conveniently located in midtown, right on College and just off Spring Creek trail so you can easily park with us or ride your bike in!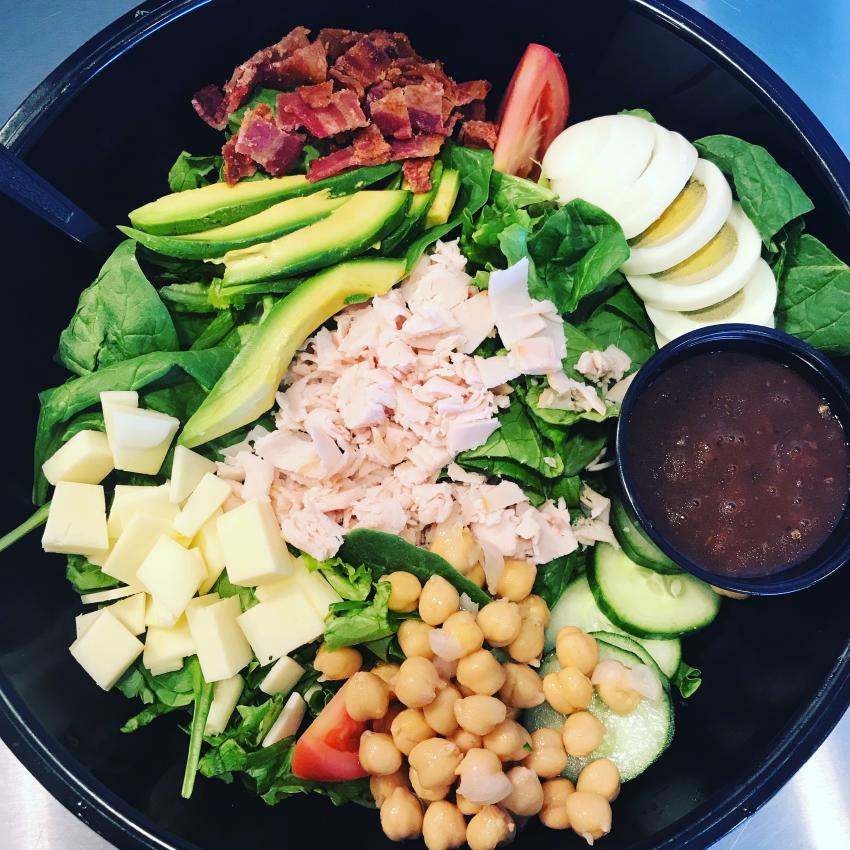 What is the story behind how you started Snack Attack?
Well it started as a thought, or a dream if you will. I, Lauren was born in Vail and Shawn was born in Minnesota and we always wanted to get back to Colorado. Shawn was in the Marine Corp for 9 ½ years and he always wanted to be his own boss. I worked in the apparel industry for 12 years and decided it was time to move on and be my own boss, which would allow more time to be spent with our son. We decided to sell our home in California and jump ship. We heard that Fort Collins was a nice place to raise a family so we googled it one night and that was when we knew we were going to take on this new adventure. It's pretty crazy as I write this…We actually visited the Visit Fort Collins website and immediately fell in love. It's funny how this has come full circle. The first time we arrived to Fort Collins was with our Uhaul packed with our entire life. We moved here in January of 2017 and opened Snack Attack 6 months later in June. We've always loved entertaining friends and offering healthier foods, plus we love beer which is what Fort Collins is all about! We are so happy to be here and love this amazing community!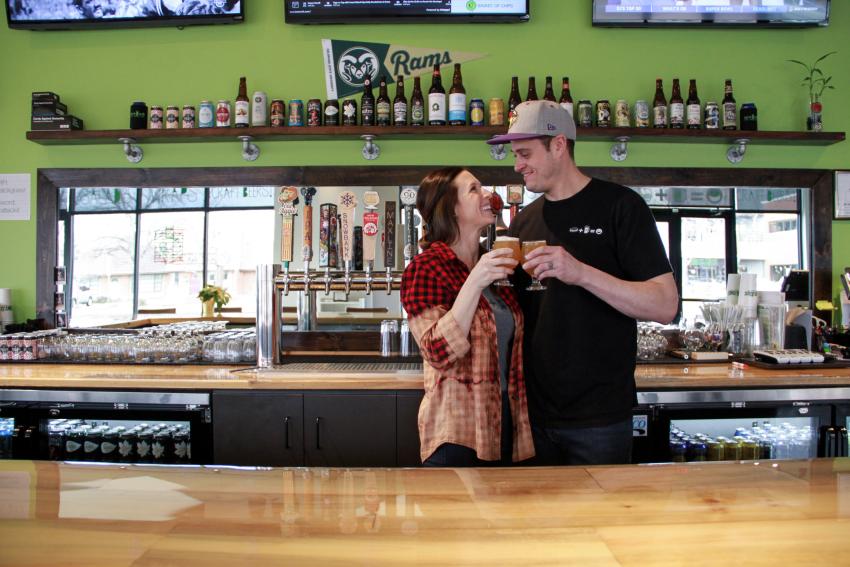 Tell us a little about yourselves...
I, Lauren, grew up in Southern California in a small beach town called San Clemente, but the mountains have always had my heart. My dad taught me how to ski from an early age and was lucky enough to visit our local mountains weekly. My parents owned a small sandwich shop when I was eight, so restaurant life has always been a part of me. When I was able to start working, I started at a small sandwich shop and continued through high school, and then supported myself through college. Restaurant life always came back to me, so I've finally accepted it's in my blood. After graduating from a private fashion school I started working in the action sports industry as a product developer for companies like Oakley, Fox Head Racing and most recently Billabong. Clothing and design is my other passion. At one point I owned my own clothing line as well, so Snack Attack is actually my second venture as an entrepreneur. After having our son in 2016, I knew life would be forever changed. I wanted to be a mom and I wanted to be present for him. Our son is the main reason why we have started this business. To create a better life for him. After my parents moved back to Ridgway, CO in 2017, we knew it was time for us to come back home. I feel so lucky to call Colorado home again. What's so fun about creating this brand is that I get to experience all my passions: my love for restaurants, for design and branding and still be able to be a mom.
Shawn grew up in Minnesota and decided to join the Marine Corps at the age of 17. Before he joined the military he worked in numerous food related companies. When he was 14 years old he worked as a shift supervisor at Burger King then continued onto Cub Foods (which is like our King Soopers) and Caribou Coffee, where he learned the ropes as a manager at a young age. After graduating high school he felt the need to serve his country where he spent the next 9 ½ years of his life. During that time he did one combat tour with two additional deployments. During his time in the Marine Corps he traveled all over the world to train other countries militaries. After getting out of the Marine Corps he was able to use his GI bill to receive three associate degrees, one in business management, one in horticulture and one in landscape design. One night when Shawn was waiting to pick up some food for dinner he had a thought. He came home and proposed that we move back to Colorado and open a sandwich and beer shop.
We had always talked about it, but in that moment it became a reality. So we sold our home, packed up our lives and moved to Fort Collins, a city we had never been to, with the dream of starting a new life and opening a restaurant. Fast forward just over two years and here we are.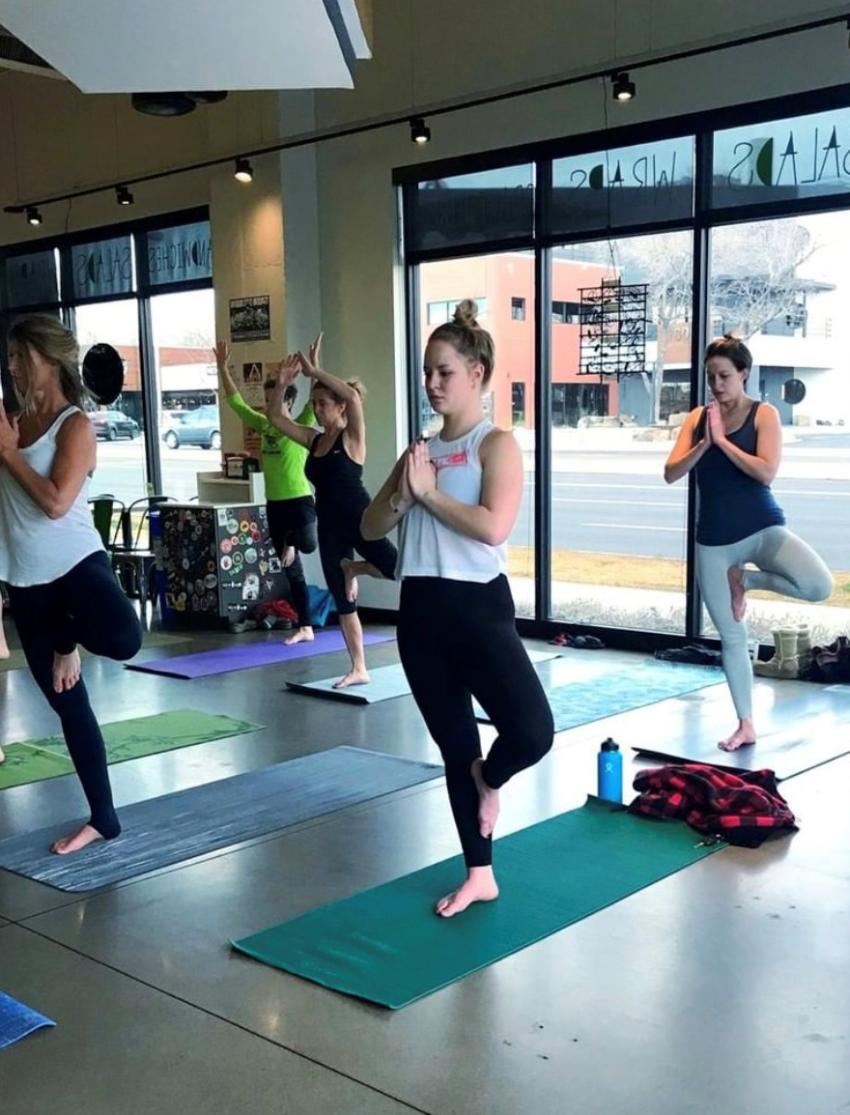 What do you want visitors to experience at Snack Attack?
We want our guests to have the best experience they will receive from a restaurant! We want them to come in, have a great meal, have a great conversation and maybe even leave having met a new friend. We have a new take on the restaurant experience…fresh, fun and "Good Vibes Only".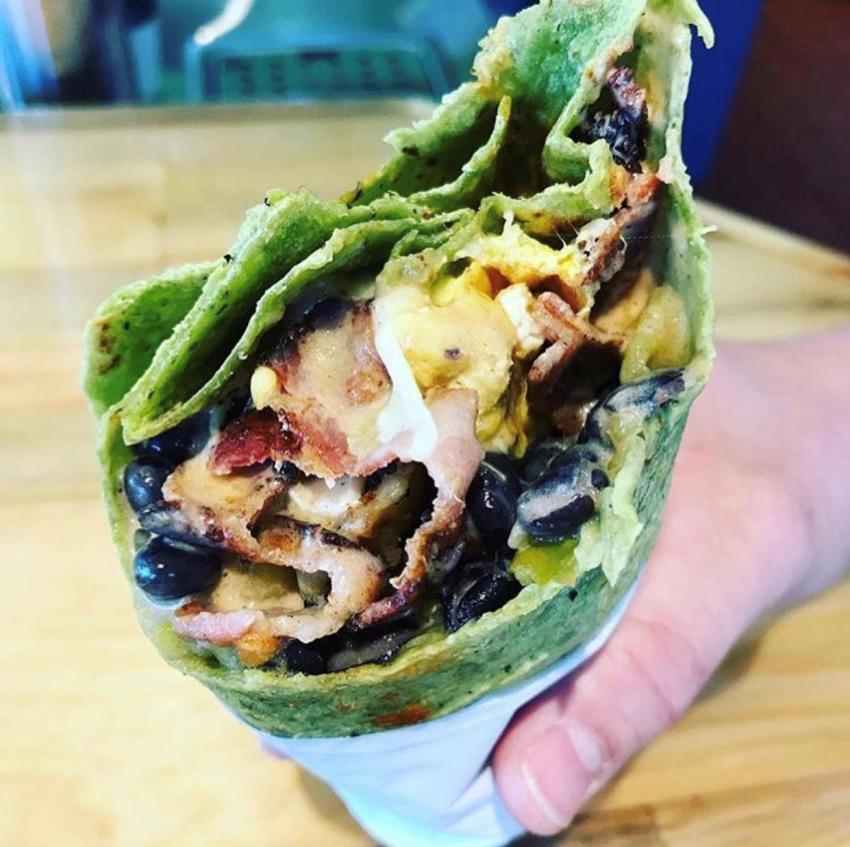 Anything else you wanted to add…
We feature daily beer specials plus a GREAT happy hour that features $2 off all beers and ciders! Our happy hour is Monday - Friday 3-6 pm, with a late night happy hour Friday and Saturday nights 8 pm - close. We offer Munchkin Monday where kiddos eat for $1 with the purchase of a regular priced adult item. You're probably thinking "I drive by all the time" right? Yup we hear that a lot! So do us a favor and just turn on your blinker and make a point to stop in. You won't regret it! You can order our food online for pick up or delivery or you can find us on GrubHub or Doordash. We also offer great catering options for any event! We have a great space that can accommodate up 70 people with options for private parties. You can also book our mobile sandwich unit for large events or festivals. We feature sports all year round and offer NFL Sunday Ticket during football season. Check out online and give us a follow for events, specials and giveaways. We are also very excited to announce that we are expanding into a patio this spring! So now our guests will be able to enjoy their beverage and time with us out on our front patio.
---
Address: 120 W Stuart Street
Phone: 970-825-5989
Email: snackattackitllc@gmail.com
Hours of Operation:
Sunday/Monday 10am - 8pm,
Tuesday-Saturday 10am - 9pm (winter hours)
Website: www.snackattackit.com
Facebook: @snackattackit
Instagram: @snackattackit