Old Town Putt is a new, grown up oriented mini golf establishment located in the northeast corner of The Exchange in downtown Fort Collins. They have nine holes of mini golf, a full bar and a room for private parties. We highly suggest heading over to play a round! After speaking with owners Dana Snell, Nora Snell and Holly Brown in this week's community connections, we think you'll agree with us.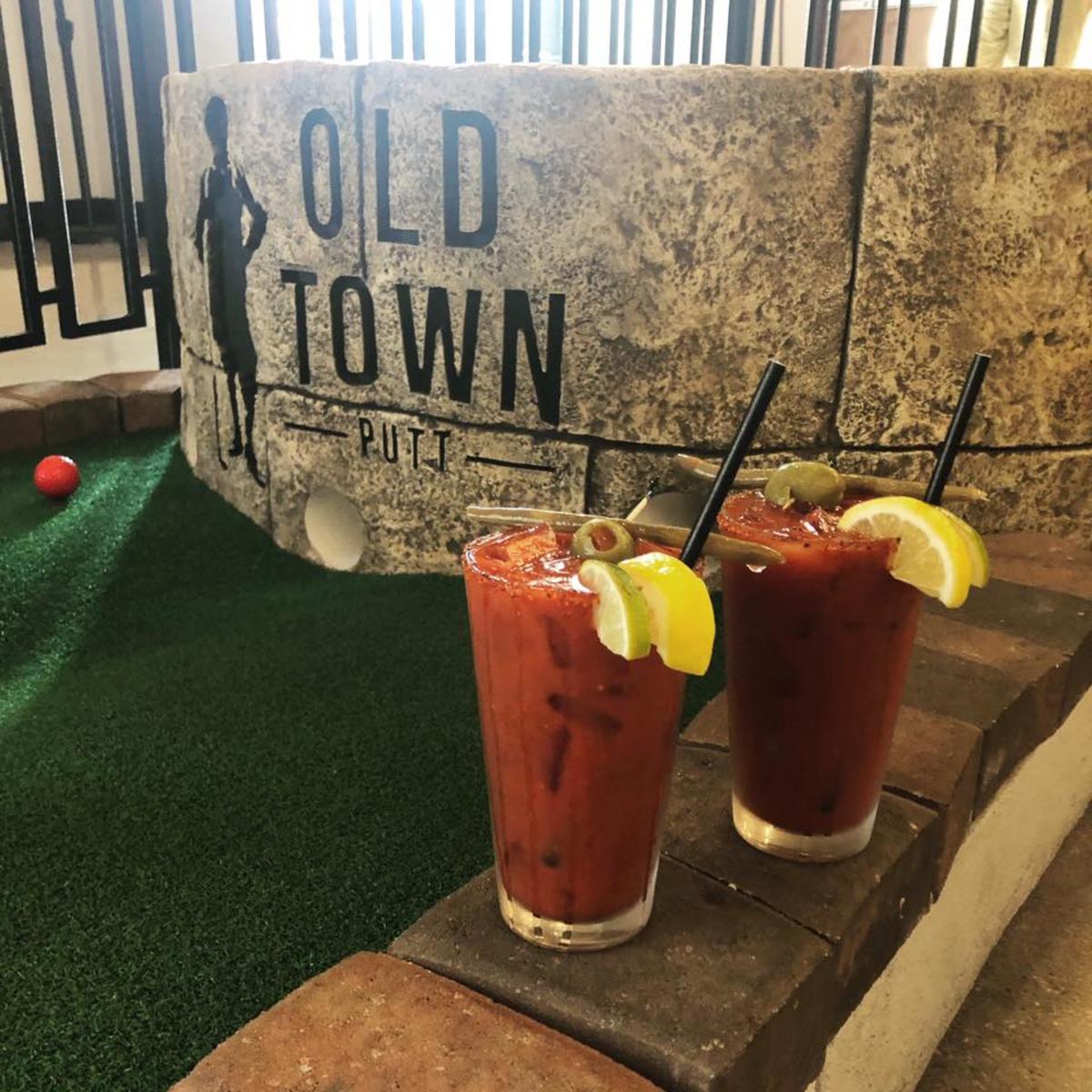 What do you love about Fort Collins?
Fort Collins is a community-built town and we love the spirit that it brings, especially to the downtown district. There are so many establishments to gather with friends and share in great food, drinks and fun, that sometimes it can be hard to choose where to go!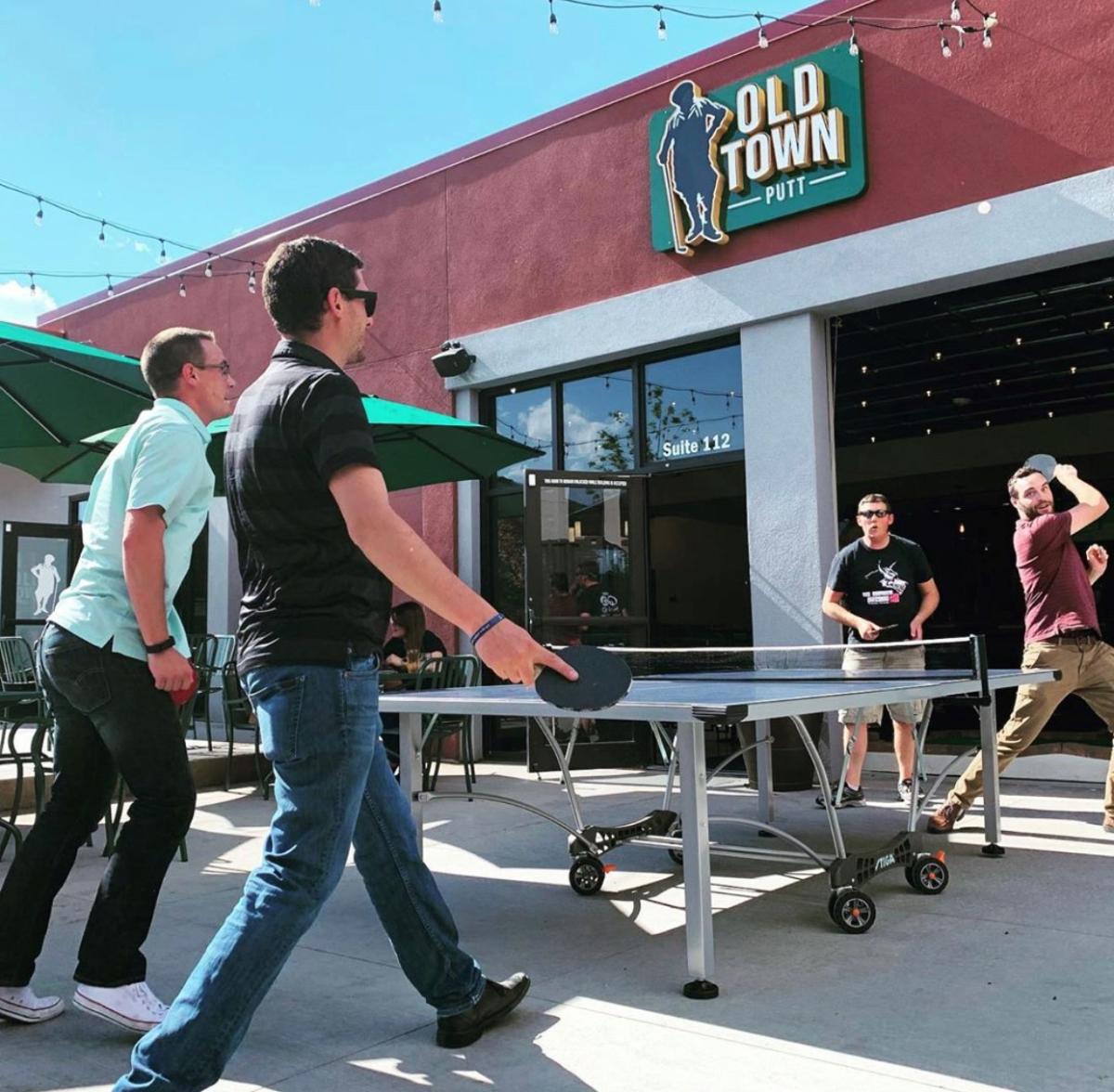 What are some of your favorite things to do in Fort Collins?
We love the bicycle culture of Fort Collins! The abundance of multi-use trails and ample bike parking make bicycling a great way to experience Fort Collins. In the summer months, we also love to spend an afternoon up the Poudre Canyon - our daughter and dog love splashing in the river!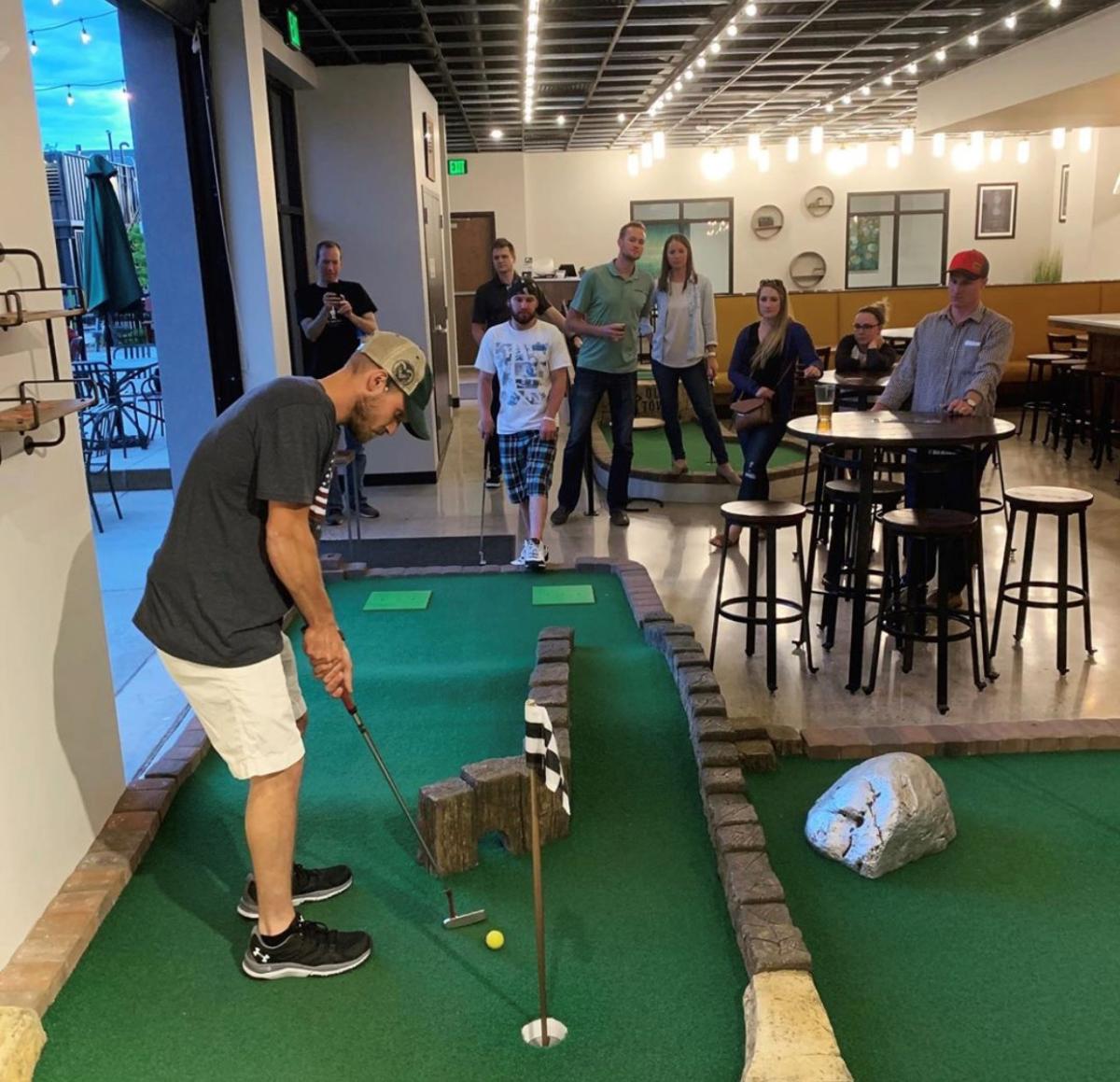 Old Town Putt is the only indoor mini golf course with a full bar in Northern Colorado! Not only do we have our Championship 9-Hole (indoor!) course, we also have shuffleboard, Skee-Ball, ping-pong and Golden Tee, making us a great location for year-round entertainment for everyone.
We also love a fun party and have hosted plenty of happy hours, company outings and birthday parties in our private event room!
Stop by, grab a club, and a drink, and get ready to play like a kid again!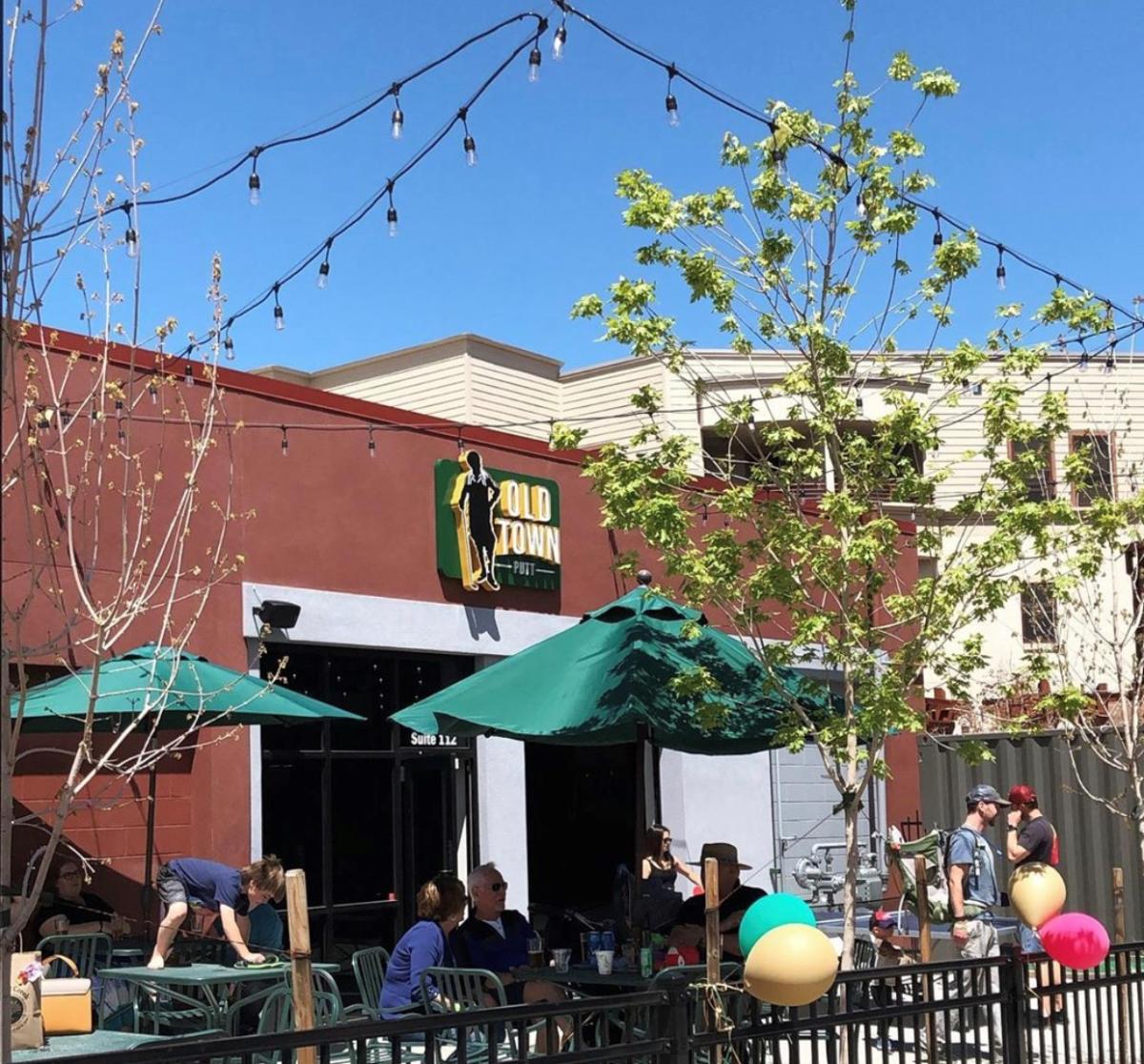 What is the story behind how you started Old Town Putt?
We packed up our life in Bradenton, FL and moved to Fort Collins three years ago with our young daughter and our dog, Levi. We fell in love with the Downtown area and settled on The Exchange to open our first business!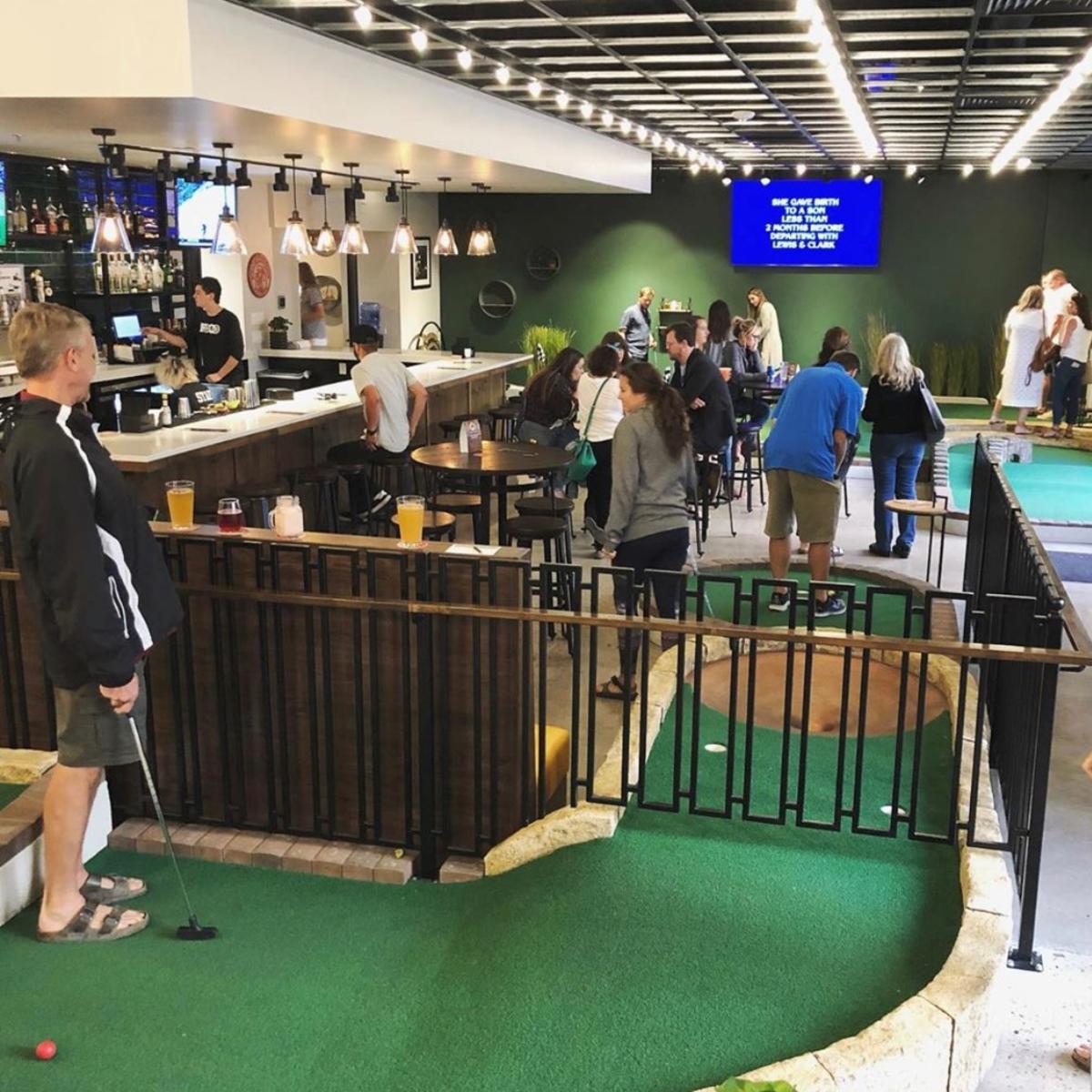 Tell us about yourselves...
My wife and I met on a small island on Florida's Gulf Coast - Anna Maria. We were both involved with a family-owned souvenir shop, although I worked at one location and Nora worked at the other just a mile down the road. I grew up with the owners' son and we always were dreaming up business ideas together. Mini golf was one idea we had, and his family ended up opening an outdoor course connected to their store. From that point I knew I'd eventually like to open something similar in the future. Once we moved to Colorado, we realized an indoor activity would be best, and we luckily found our spot at The Exchange. We love this destination because even during the summer months it still feels like an open air business. We also are excited to offer a full bar, which most mini golf courses we've visited never had. We are so happy with the way everything turned out!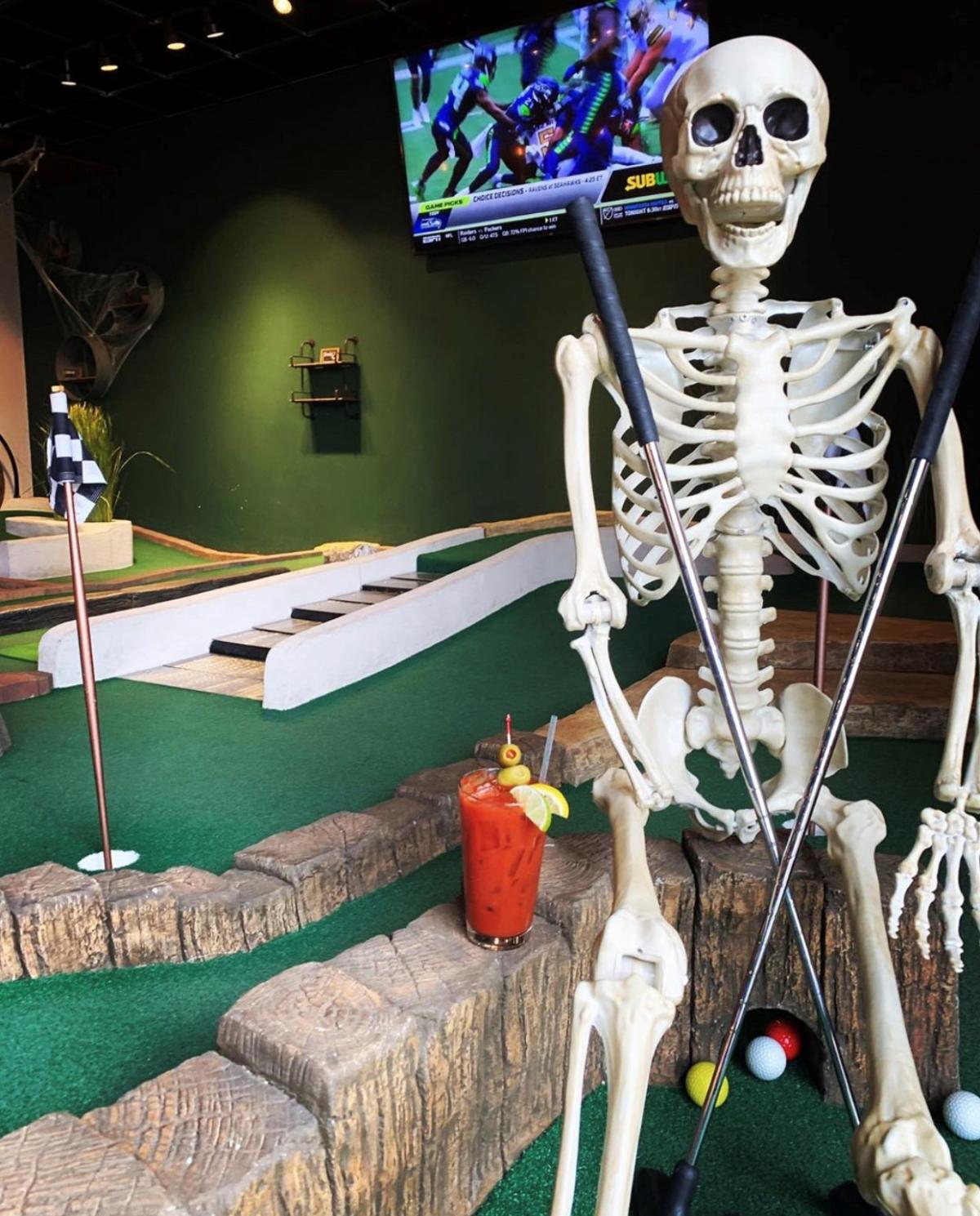 What do you want visitors to experience at Old Town Putt?
When dreaming up Old Town Putt, we wanted to offer a destination that was appropriate for all age groups. We love that our course is challenging enough for adults to competitively play, but also approachable for children to enjoy as well. We love that many places in Fort Collins are family-friendly and we want to be considered as a place to go for a family outing. After 8 pm, Old Town Putt is "adults only" allowing grown-ups to play like kids while enjoying a night out with friends or with a special someone. We also offer daily student discounts and weekday happy hour specials!
Anything else you wanted to add…
We are still a new business, so we are constantly coming up with new and fresh ideas/events to keep the buzz going. Check out our Facebook page or Instagram @oldtownputt to see what's happening! Or, even better, get your putt in here and check it out .
---
Address:                           244 N College Ave, Ste 112
Phone:                              (970) 682-2922
Email:                                info@oldtownputt.com
Hours of Operation:        Sun-Thu 10am-10pm, Fri & Sat 10am-12am
Website:                           www.oldtownputt.com
Facebook:                        @oldtownputt
Instagram:                       oldtownputt
(Photos Courtesy Old Town Putt)