Located in a historic mill, Ginger and Baker is one of the most unique eateries in Fort Collins. The establishment includes a pie shop, coffee shop, two restaurants, a teaching kitchen and a market. Ginger and Baker is known for celebrating Fort Collins' history, community, creativity and pie. For over 100 years, this historic mill has been a Fort Collins staple and gathering spot. Back in the day, farmers, ranchers and townsfolk swapped stories and bought feed and supplies. Today, locals and visitors come by for a warm welcome along with breakfast, lunch or dinner and everything in between. We were very excited to feature Ginger and Baker in this week's community connections.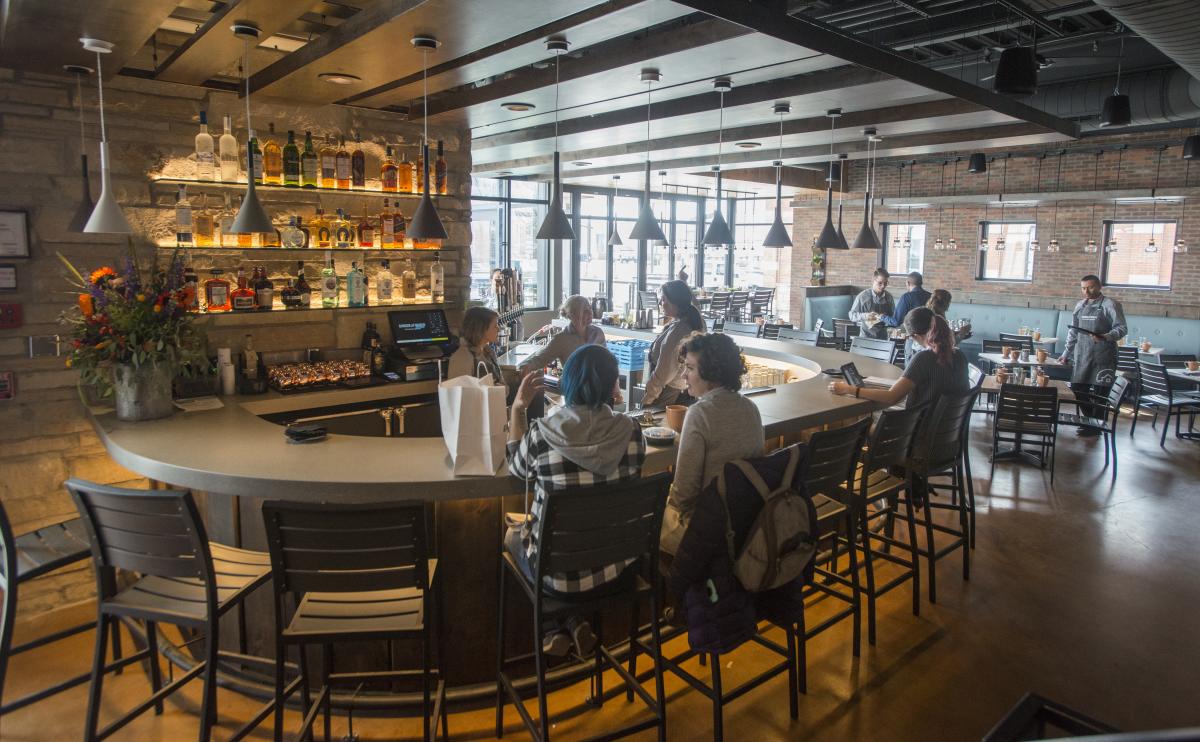 We have the gift of being located in a building that's been a part of Fort Collins' history for over 100 years. We love the community spirit in Fort Collins. It is an engaged, philanthropic, vibrant community with a sense of fun and adventure.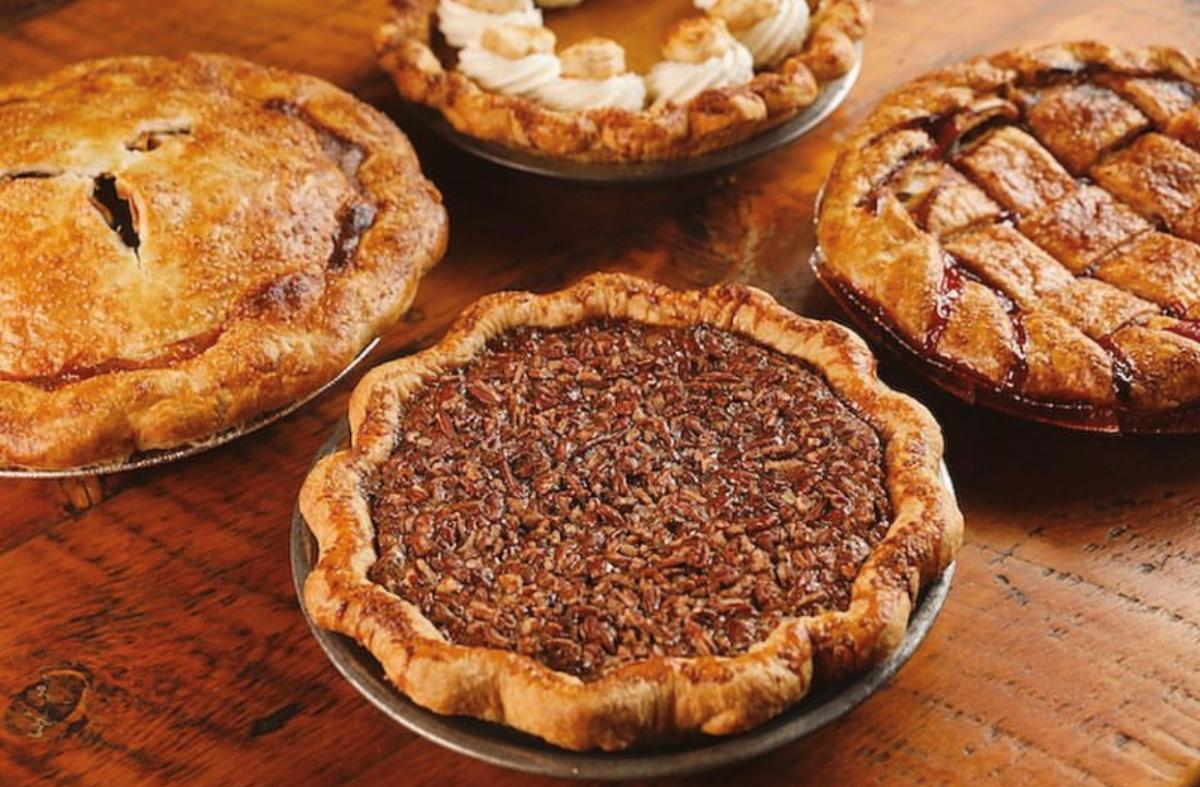 What are some of your favorite things to do in Fort Collins?
There are so many great ways to enjoy Fort Collins and all it has to offer. Strolling through old town and enjoying coffee, local shops and meeting dogs on every street corner brings joy to any day. It's fun to bike around town and wave to other bikers along the way. You can check out all the alleys in town and marvel at the beautiful flowers on every corner. Many restaurants have outdoor seating which is a great location for people watching. There is fun and community everywhere: hula hoops at New Belgium, a fire pit at Odell, a great roof top patio at Ginger and Baker, and kids enjoying water art at oak street plaza. We love the light show at the gardens at spring creek during the holidays and the starry night atmosphere in old town with every tree lit. There are so many music scenes and festivals during the year!  And great football at the on-campus CSU stadium. If you love to be outdoors and live in a community with friendly and giving people, Fort Collins is the perfect home town.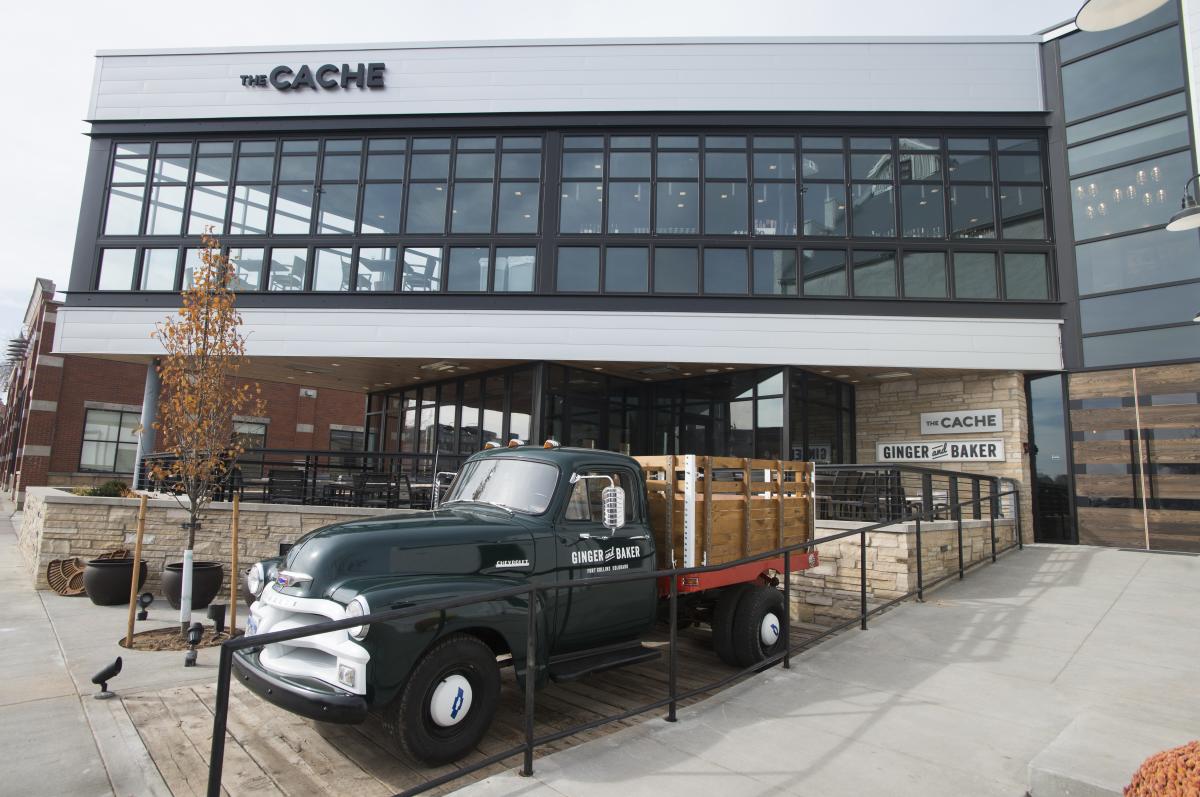 We are privileged to be located in a piece of Fort Collins' history that dates back 100 years. Our building is on the national register of historic places and provides unique venues and views. We are a food hub that is built for community building, learning and sharing. Whether you want to buy a fun gift for a friend, sit and enjoy coffee with your dog on the patio, have breakfast with the kids, a date with your honey, take a class with your besties or just enjoy the Colorado evening weather on the roof top, we have a friendly staff and beautiful location for all to enjoy.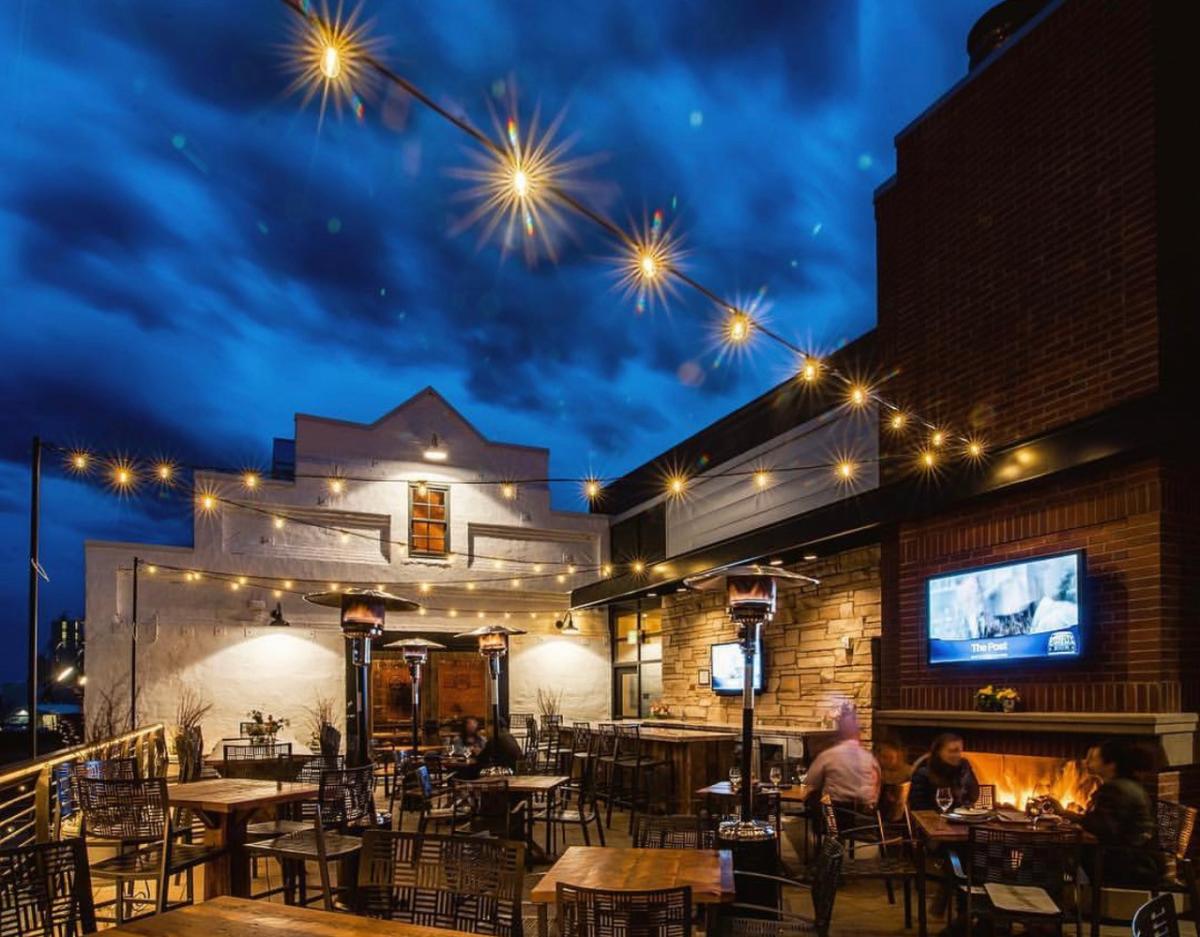 What is the story behind how you started Ginger and Baker?
I've always wanted to have a pie shop. Pie is a metaphor for community, shared memories and love.  Pies are almost always made by hand, feature seasonal ingredients and are offered out of friendship. Knowing that we all have a "pie story" --- a memory attached to a time or a place or a person that has meaning, I wanted to create a place where that sense of connection lived. And what better way to engage the community than to create a gathering place that shares joy, good food, a common history and pie!
Tell us about yourself...
I grew up in Arkansas on my family's version of old MacDonald's farm. We grew most of what we ate and I learned the value of hard work, helping your neighbors and community spirit. My parents were always there to help others. My mom fed everyone, taking food to newcomers in town, to honor life's celebrations or to families with an illness or grieving a loss. She eventually owned her own catering business and classroom where I learned to make wedding cakes and handmade chocolates; how to plan corporate and social events and help support classes or memory making events for her customers. 
The power of creating experiences for people through food was clear to me and I have long dreamed of opening a pie shop and teaching kitchen. The connection to our farming community and my farming roots is powerful for me, and I believe we all long for a connection to our community and our food source. 
I also believe that communities are made by learning together and experiencing life together. I worked for the Chamber of Commerce when I was out of college and I traveled promoting Arkansas' history and attractions, supporting the state's Tourism Department. Every day at Ginger and Baker I feel like I work for the local Chamber. I get the opportunity to tell visitors and residents alike, all the reasons we love Fort Collins and what a great community we live in. We are our own "welcome center" and I get the opportunity to meet people from all over the world and welcome them to our home town.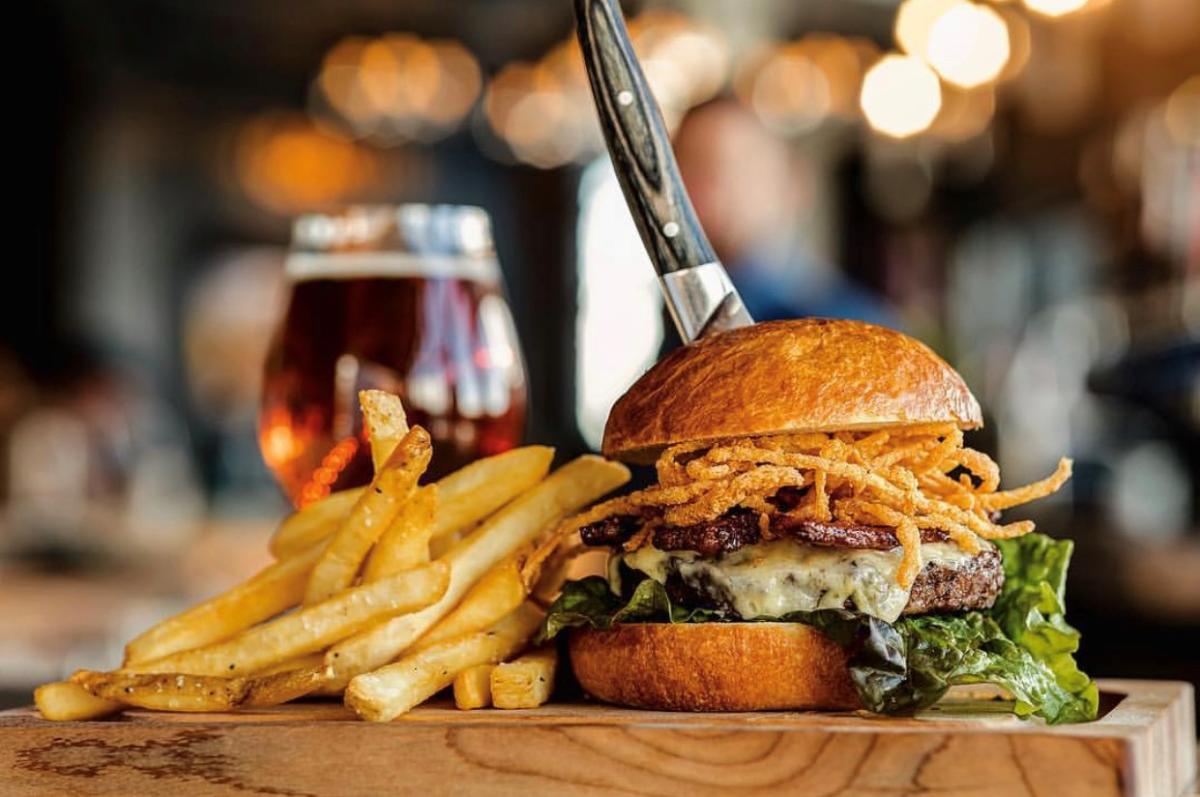 What do you want visitors to experience at Ginger and Baker?
We want everyone who enters Ginger and Baker to have a sense of warmth, welcome and familiarity. Our goal is to demonstrate the true meaning of the word "hospitality": the friendly and generous reception and entertainment of guests, visitors or strangers. We are a destination in northern Colorado that represents the history of this community and the agricultural roots of our past. By saving the historic building and honoring its connection to the land, we are able to create a truly unique experience. Our motto is, "celebrating history, community, creativity and pie."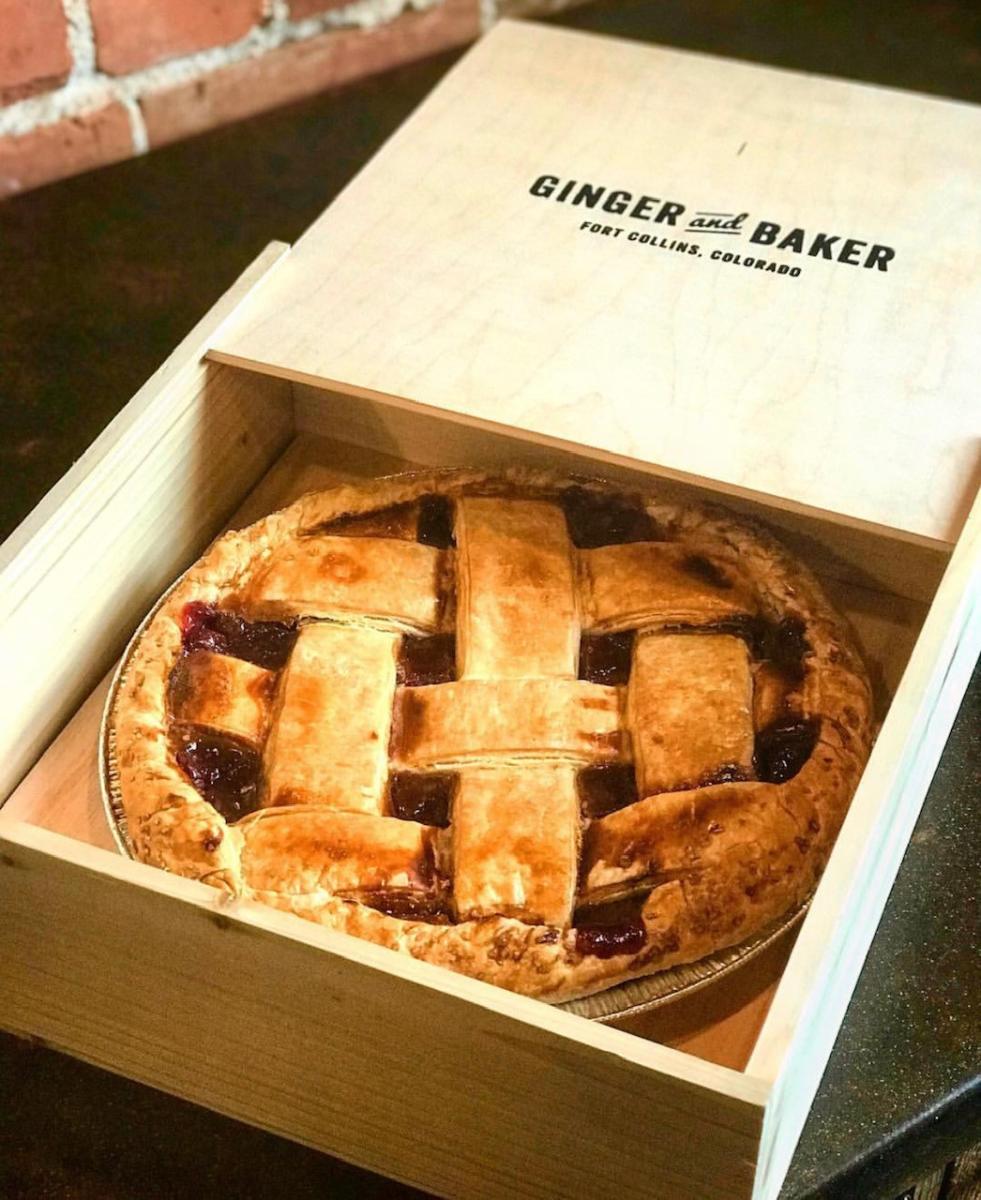 Anything else you wanted to add…
Ginger and Baker is a food hub in the emerging River District in Fort Collins. We are at the center of a new and exciting wheel of growth that includes breweries, restaurants, bike trails, the White Water Park and other recreation areas mixed with exciting mixed-use commercial and residential growth to Old Town. It is a new area of town for residents and visitors alike and offers art, architecture, food, history, play and community. We hope everyone will come enjoy the River District as an addition to an already vibrant and growing Old Town.
(Photos Courtesy Ginger and Baker and Richard Haro)
---
Address: 359 Linden Street
Phone: 970-223-PIES (7437)
Email: Contact Here
Website: www.gingerandbaker.com/
Facebook: @GingerandBaker
Instagram: @gingerandbaker
Pinterest: www.pinterest.com/gingerandbaker
Hours of Operation:
Market & Bakery
SUN – THU: 7am – 9pm
FRI – SAT: 7am – 10pm
The Café
SUN – THU: 8am – 9pm
FRI – SAT: 8am – 10pm
The Rooftop
MON – THU: 4pm – 9pm
FRI – SAT: 4pm – 10pm
SUN: 4pm – 9pm
The Cache
SUN – THU: 4pm – 9pm
FRI – SAT: 4pm – 10pm