FoCo DoCo Fort Collins Donut Company is a brand new donut shop in Fort Collins located in the newly developed The Exchange in downtown Fort Collins. FoCo DoCo is a unique local donut eatery that serves up "Colorado Style" donuts. If you haven't tried one yet we highly suggest it, as these donuts are literally melt in your mouth good. Learn more about FoCo DoCo in this week's community connections.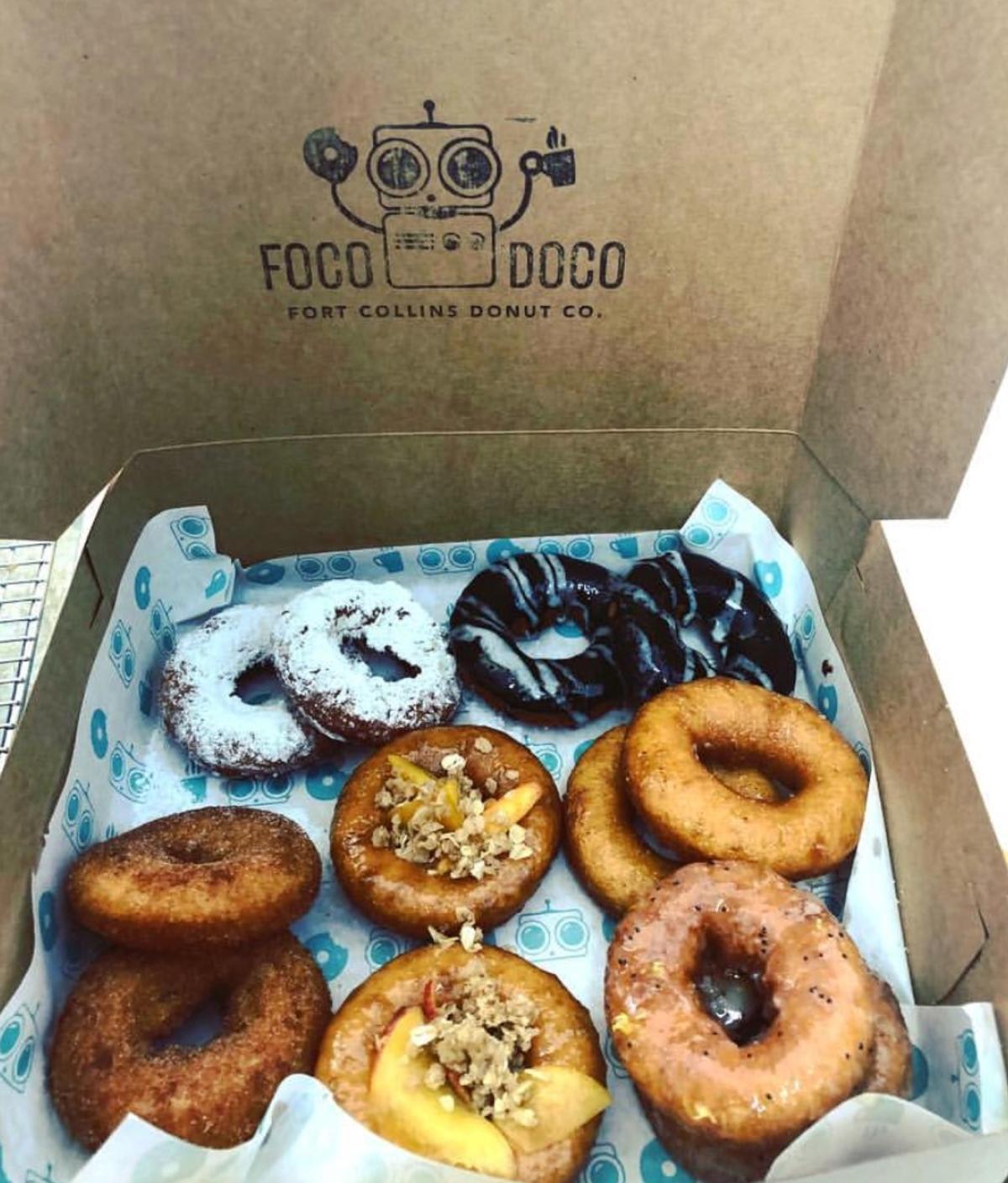 Fort Collins is an amazing place to live. It is full of exciting experiences and beautiful scenery. But what we like best of all are the people. Creative, adventurous, entrepreneurial, worldly, kind and generous citizens. We love all of the local businesses we partner with for our delicious ingredients. From our farmers at GreenDog Farm, to Nuance Chocolate, Morning Fresh Dairy, The Coffee Registry, Pi Chi, Happy Lucky Tea House and more...we love that people enjoy our adventurous flavors.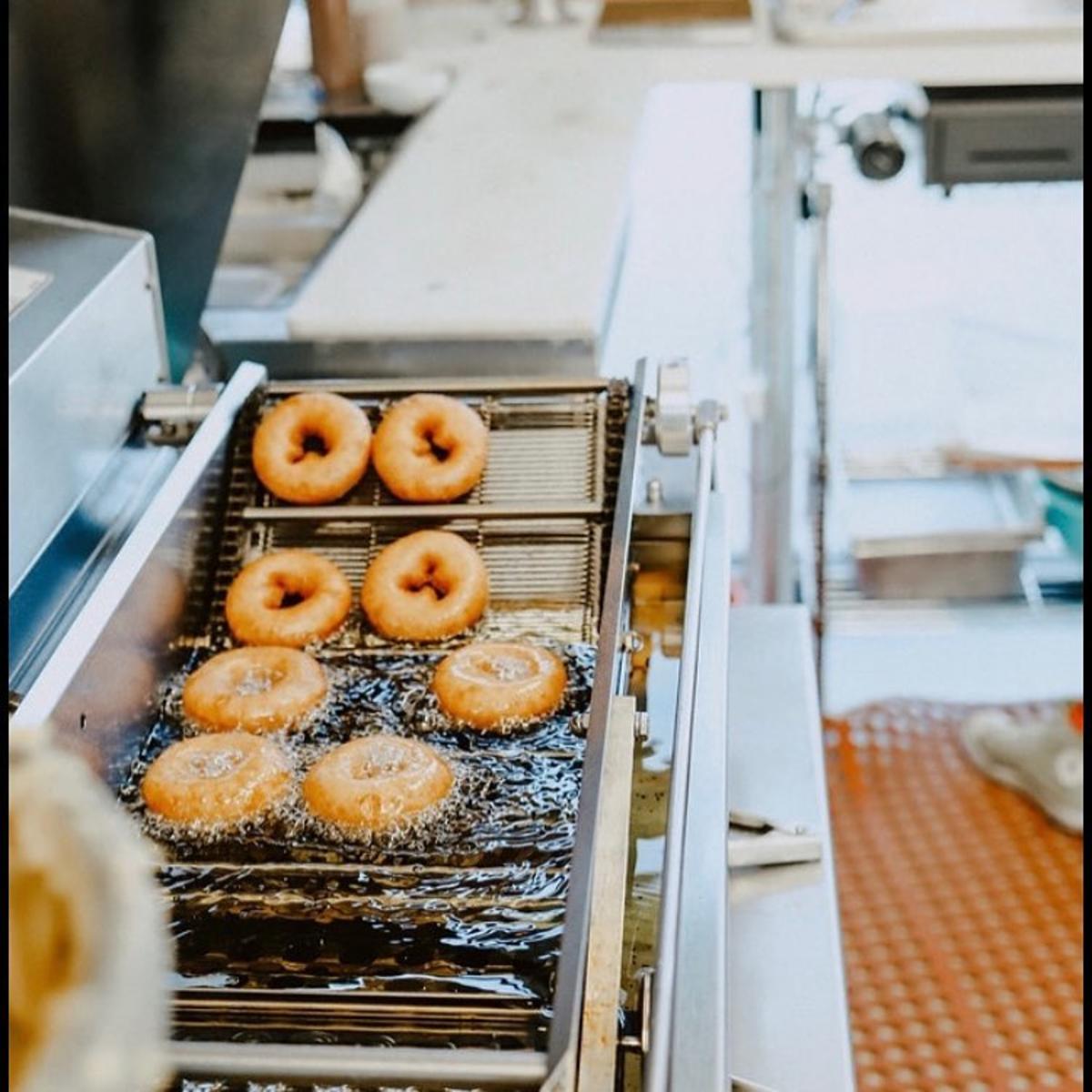 What are some of your favorite things to do in Fort Collins? 
We love to play at Horsetooth, hiking, paddle boarding, and kayaking. When not working up a sweat, you can find us quenching our thirst at the local breweries or meet friends in Old Town to explore all of the great restaurants. We also enjoy movies at The Lyric, attending CSU games, camping up in the Poudre Canyon, and grabbing a beer at The Mish!  You can find Clint biking, Abbey running, Megan walking her sweet dog Popi, and Cindy enjoying local live music.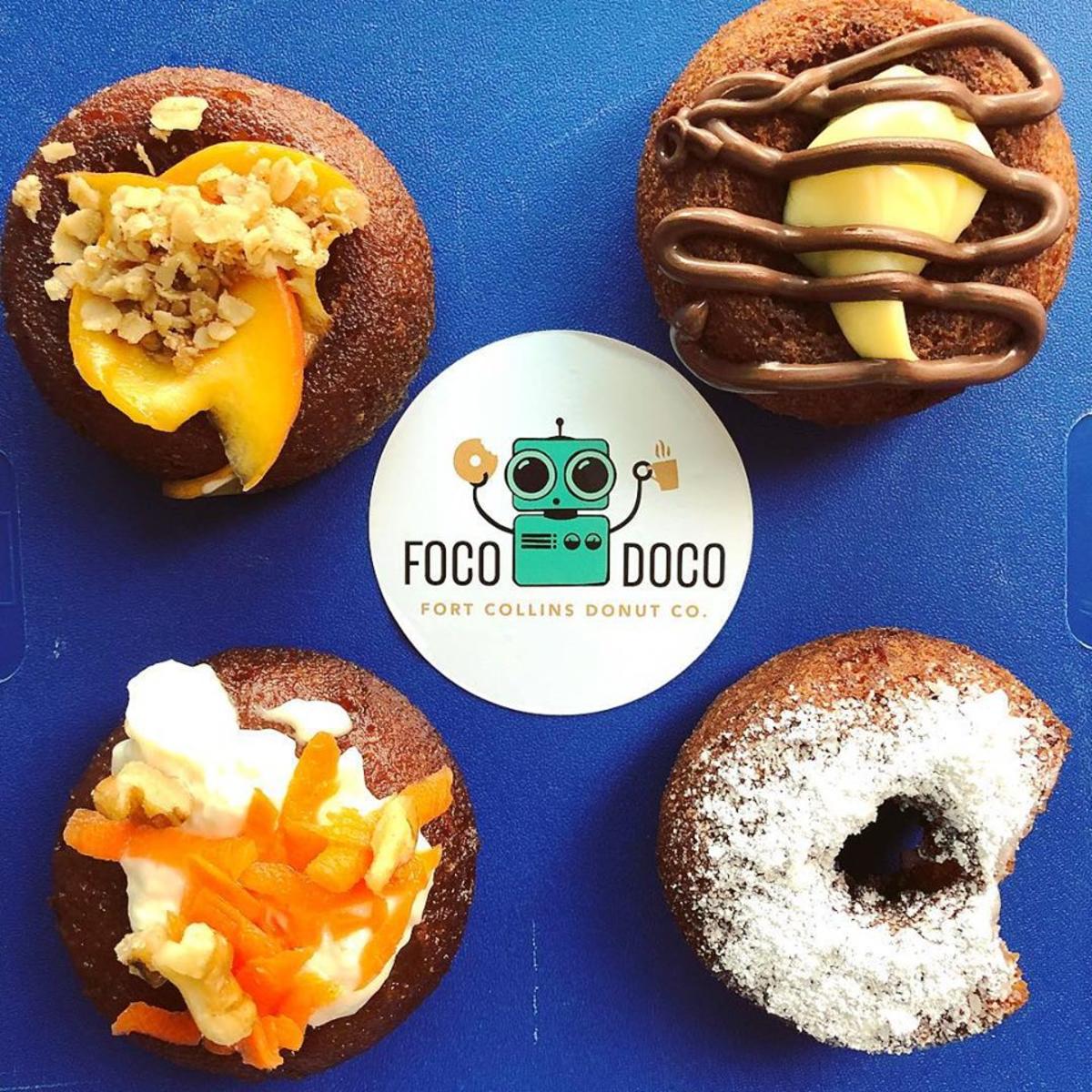 What makes FoCo DoCo unique?
We make our donuts "Colorado Style" hot and made to order. Featuring the best ingredients the state has to offer. We use Western-slope favorites such as Palisade peaches and then try to keep it closer to home with our cherries, honey, and rhubarb grown mere blocks away from us. With help from our friendly neighborhood donut robot, we make everything from scratch without unnecessary sweeteners or preservatives. We like to have fun with our flavors. Our classics are always crowd pleasers  (cinnamon sugar, foco cream, lemon poppy) and our rotating flavors get deliciously funky (carrot cake, berry basil creme brulee, and beet with chevre cheese for a few examples). We fry our donuts in Colorado sourced sunflower oil which is trans-fat free. And what pairs better with local coffee than local drinks?  We have a full espresso bar for your caffeine fix - Pi Chi, Nuance Chocolate hot coco, Happy Lucky iced tea, and Morning Fresh dairy milk. Want a non-caffeine option? Try the homemade lavender lemonade!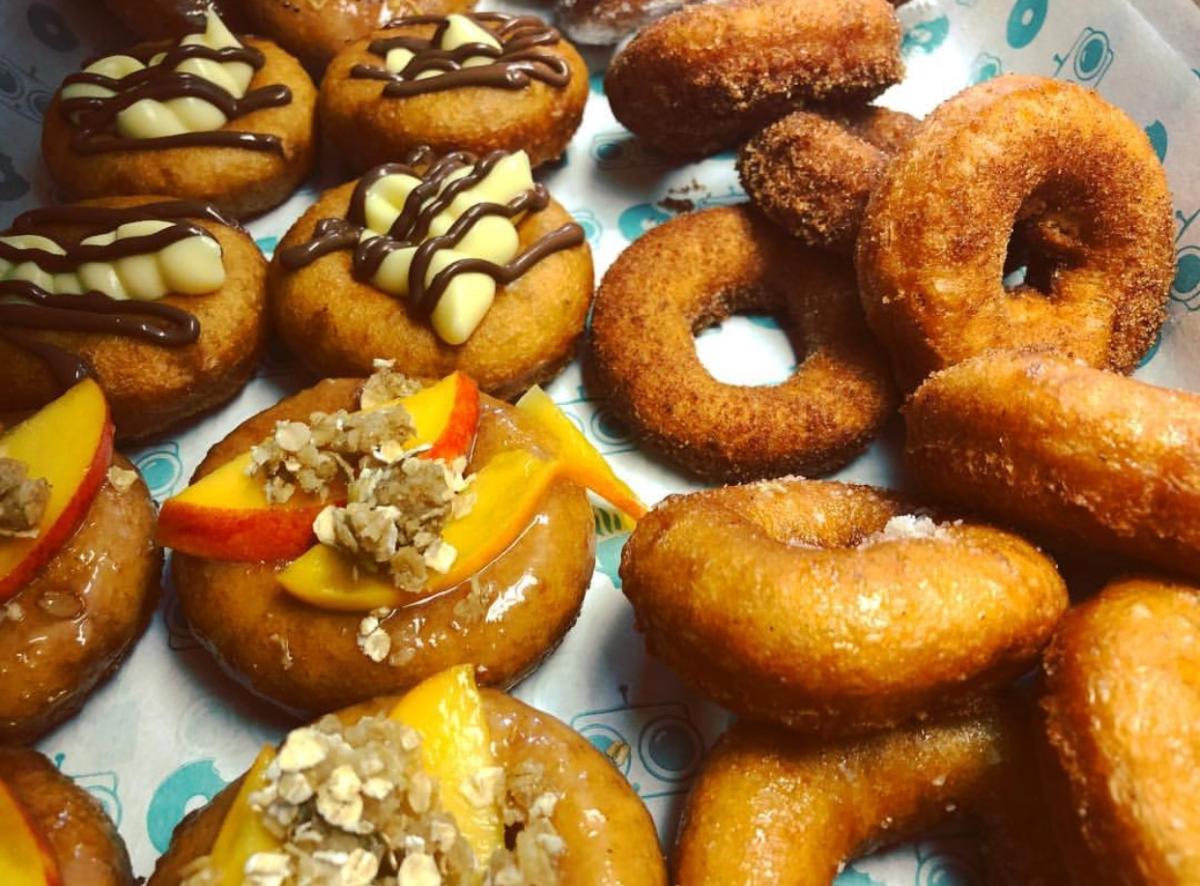 What is the story behind how you started FoCo DoCo?  
Megan lived and worked as a chef in Portland for almost a decade and the rest of our family loved visiting her and hitting up the donut scene in town. There are so many unique local donut shops that we loved and often longed for a similar experience once we got back to Fort Collins. When we learned about The Exchange and the whole concept of the area we felt like it was a perfect fit for our donut shop. So we decided to create our own unique donut experience for Fort Collins and give everyone unique flavors and the best ingredients around.
Tell us about yourselves...
Our business is 100% family owned by Clint and Abbey Boeding, Megan Barghols, and Cindy Coyle. Megan and Abbey are sisters, Clint is Abbey's husband, and Cindy Coyle is Megan and Abbey's mom. We are all originally from Iowa. Clint is a veteran of the United States Marine Corps and after being discharged, moved back to Iowa City to attend college where he met Abbey. Clint and Abbey fell in love with Fort Collins after a sunny May weekend in 2009 where they spent time in Old Town, biking to breweries, and hiking. They moved here a few months later. Cindy followed not long after in 2012. Megan moved to town from Portland, OR to be head chef and manage FoCo DoCo in 2017. Our family has experienced some scary health moments over the past several years and we have all decided to always live with intention, not be afraid to take risks, and have fun. All four owners bring a mix of life and business knowledge to make a great team. 
Health scares... Marcus, Clint and Abbey's son, was born with a rare heart defect called TAPVR. This required emergency open heart surgery at five weeks and a subsequent surgery to install a pacemaker one week later. He has made an amazing recovery and is living life like any other crazy 7-year-old boy. He has two equally amazing older sisters, Cameron and Piper. Megan was diagnosed with stage 4 cancer at age 28, and after a long hard battle, she has made a full recovery and is now cancer free! Both of these events happened in the same time frame and really brought us closer as a family and made us all refocus our priories in life. We didn't want to wait for our dreams to happen. Now seemed like a great time to go for it and open our donut shop.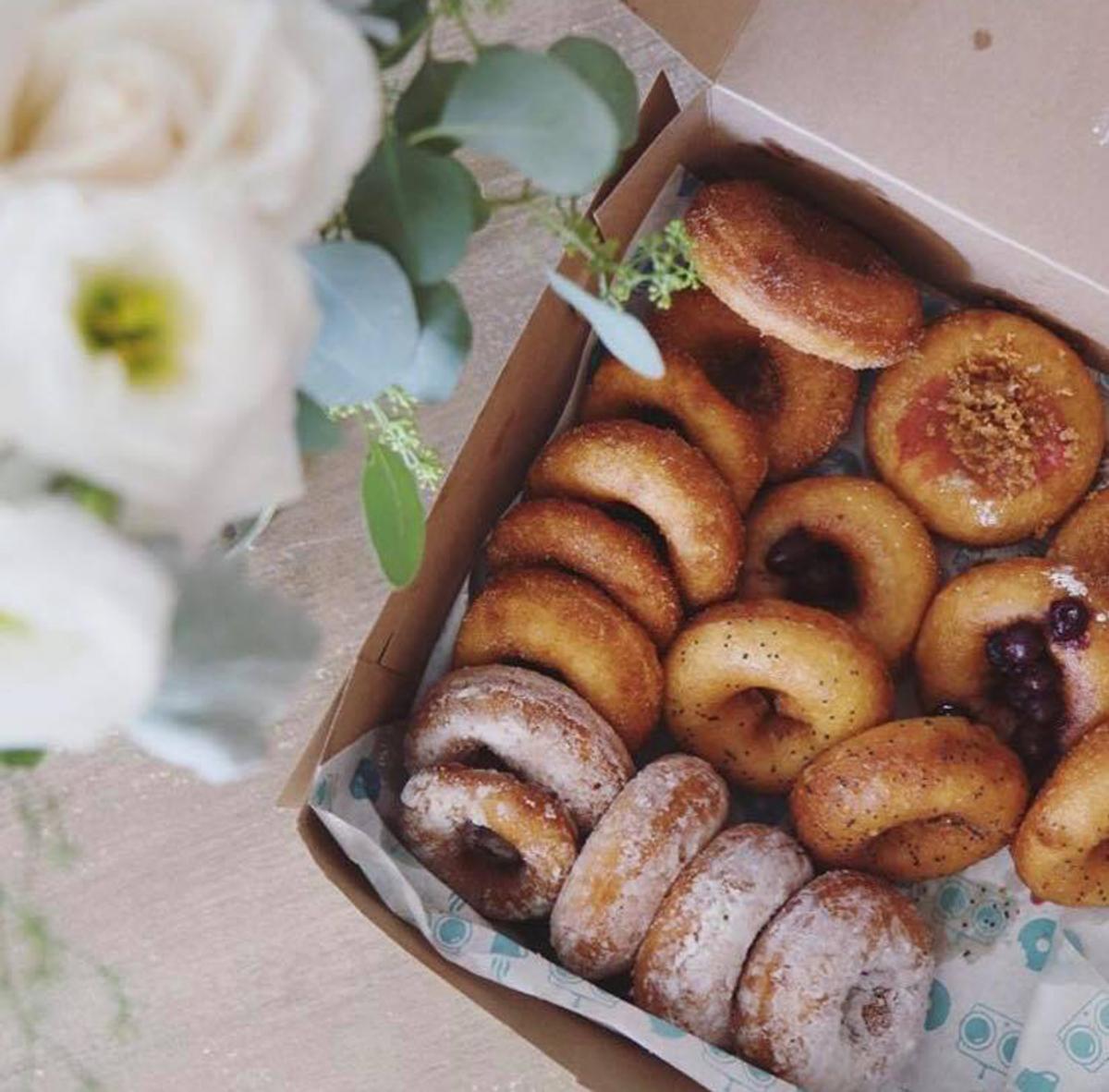 What do you want visitors to experience at FoCo DoCo?
As Coloradans we lead healthy active lifestyles but fully embrace the importance of balance. Eat a dozen donuts before you climb that fourteener! Enjoy a refreshing iced latte as you cruise around town on two wheels! At Fort Collins Donut Company it is our pleasure to share our family tradition with you
Life is better with donuts. Ever eat a hot, made-to-order donut paired with a perfectly brewed coffee? At Foco Doco we think anytime is a great time for donuts. Stop by for breakfast, an afternoon snack or to celebrate any of your little daily victories. We serve classic and creative flavors, with everything in house made from scratch using local ingredients. We have a full espresso bar as well as drip coffee and cold brew and we are located conveniently in Old Town Fort Collins. 
---
Address: 234 N College Ave Unit A1 Fort Collins, CO 80524
Phone: 970-689-8978
Email: fortcollinsdonuts@gmail.com 
Hours of Operation: Sun- Thurs 7 AM-8 PM, Fri and Sat 7 AM - 10PM
Website: focodoco.com
Facebook: @fortcollinsdonuts
Instagram: foco_doco