By Caramie Petrowsky
Fort Collins' varied dining scene has long been impressive, but lately it's downright extraordinary. Here we've whittled it down to 13 eateries that we consider "essential." From venerable institutions to innovative, inventive newbies, here are the spots that get our taste buds all aflutter. 
Avogadro's Number
Along with fantastic live music, this offbeat eatery near Colorado State University's campus serves up a robust menu with lots of stellar vegetarian (and meat) offerings, including sammys, salads and pizzas. Every Tuesday, you can score two-for-one tempeh burgers, a three decades-old tradition (did you know the organic tempeh is even made in-house?).
An institution among current and former Colorado State University students, the B&B Pickle Barrel celebrates its 30th anniversary this year. The East Coast deli serves truly excellent sandwiches along with homemade soups and tasty bakery items. If you're not sure which Sammy to order (34 options can be daunting – we get it) you can't go wrong with the Funky Punky, Toonces or the Garden of Eden.
This Old Town landmark is Fort Collins' oldest brewpub and a pioneer in the city's world-famous craft brew culture. Choose from more than a dozen beers on tap, all brewed in-house, before tucking into a hearty meal. From fish and chips to chicken pot pies, Parmesan artichoke dip to Highland cottage pie, the pub fare favorites are sure to satisfy.
The sushi tastes as good as the names are clever at this intimate Fort Collins sushi haven. You can't go wrong with the Salmon L. Jackson Roll, Electric Sasquatch Catfish Roll or the Scallopeno roll, though it's the spicy-sweet Buddha Roll, with tempura shrimp, cream cheese, cucumber, Sriracha and eel sauce, that we may or may not daydream about on the regular.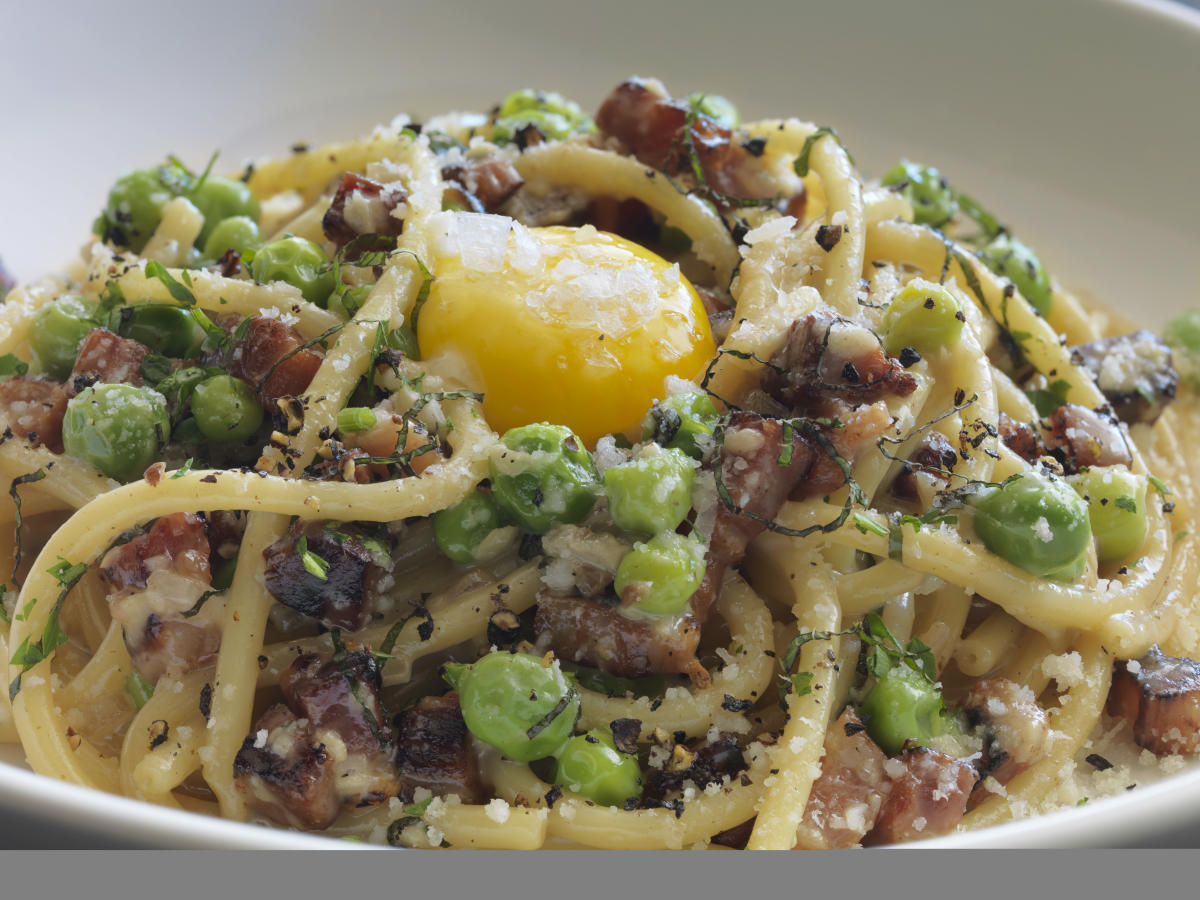 Nick's Italian
Hunting for authentic homestyle Italian fare and New York-style pizza? Turn to Nick's Italian. If you love animals that oink, come on Saturday night for the porchetta — pork belly rolled up with pork shoulder and slow-roasted for 14 hours. If pasta is your pleasure, the decadent bucatini carbonara, with bacon, mint and Pecorino cheese, is killer, as is the ricotta gnocchi with meat sauce. On the pizza side, the wild mushroom with herbed goat cheese, Brussels sprouts and black truffle oil is umami heaven.
Craving a taste of Italy? At RARE Italian, you can come close without the hassle of a 5,600-mile journey. Tuck into oven-baked beef and pork meatballs with crispy polenta or a thick bone-in pork chop with pomegranate glaze. The house-aged steaks are divine but even the RARE burger is tops — dry-aged house-ground burger on a potato bun with homemade mayo, arugula, tomato and red onion. Just don't forget the truffle fries. Sit at the communal table for a chance to score some new pals.
Simply called The Rio by many, the original Rio Grande Mexican Restaurant (there are now seven in Colorado if you haven't been keeping up) is located in the heart of Old Town. Start with the classic Rio Marg, which quite simply makes the world a better place. No matter your preference — rocks, frozen or fruit (mango, strawberry or manberry) — it comes with a smile. As for dinner, fajitas, tacos, enchiladas, burritos, tostados and nachos — all the usual suspects are here and ready to make your tummy happy, but it's the smoked chicken flautas that really make us swoon.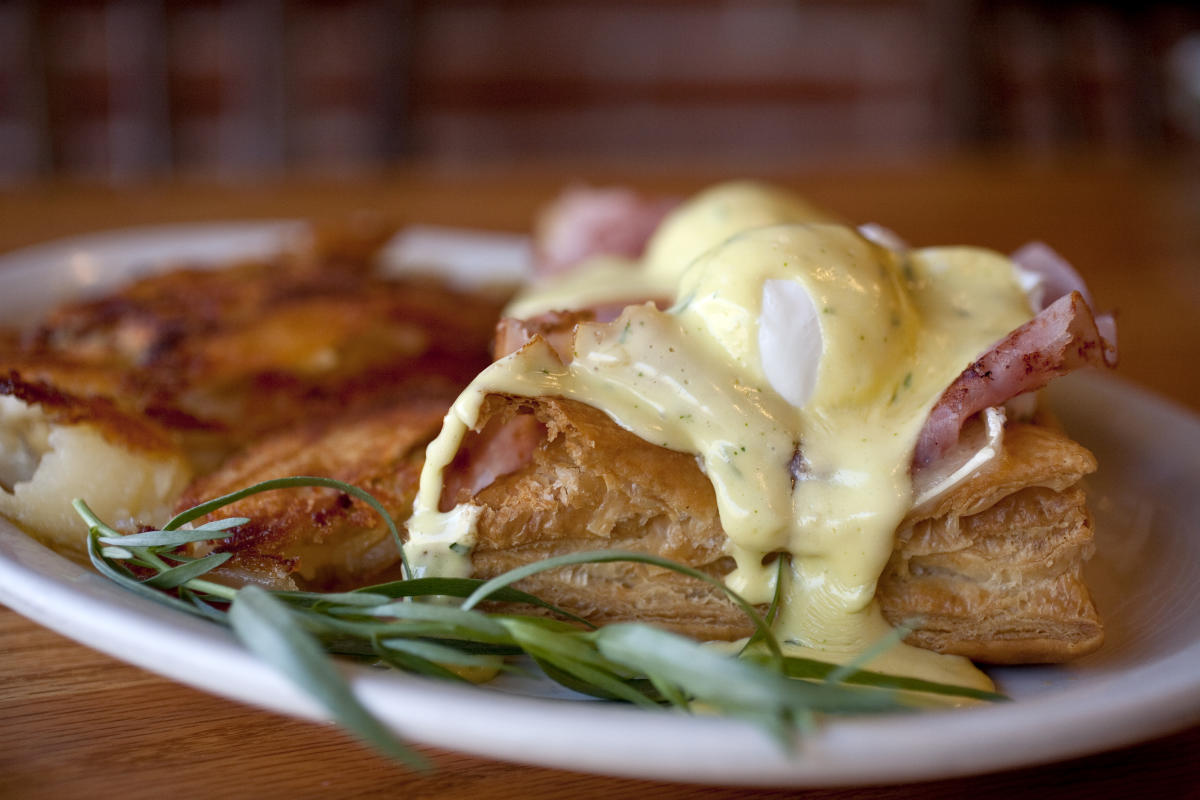 Looking for a little history lesson along with a homemade cinnamon roll the size of your face? As Northern Colorado's oldest restaurant, the Silver Grill has been serving breakfast and lunch in its current location since 1933. From benedicts to breakfast burritos, Reuben sandwiches to chicken fried steak, this always-busy diner serves up the classics and more.
The buzzy new Emporium Kitchen & Wine Market, located inside the buzzy new Elizabeth Hotel, feels a bit European though it's Colorado through and through. Thanks to locally-sourced, high-quality ingredients, much of the menu has been getting high praise from diners. Try the housemade kielbasa, steak tartare, bison bourguignone or elk wellington, unless you're a vegetarian. Then you'll want to steer toward the mushroom flatbread or the decadent Hazel Dell Mushroom soup.
For elevated — and healthy! — farm fare, look no further than The Farmhouse at Jessup Farm. From truffle parm Brussels sprouts to green chile mac & cheese, brown buttered salmon to fried chicken done right (brined and buttermilk!), the chefs here pride themselves on seasonal menus and from-scratch cooking. Behind the 133-year-old building, catch a glimpse of the backyard chicken coop.
Fort Collins' midtown cheese shop and bistro, has a new location with double the space to accommodate guests. The popular spot sells farmstead and artisan cheeses and meats from five to 5,000 miles away and even has a monthly cheese club. Duck in for a quick sandwich or small plate. The Figgy Piggy, with prosciutto di Parma, whipped goat cheese, mixed greens and fig spread layered on a homemade baguette, is a sweet-and-salty masterpiece. Or try the lovely Ploughman's Lunch — cheddar, blue and goat's cheese alongside pâté, a small green salad and crostini.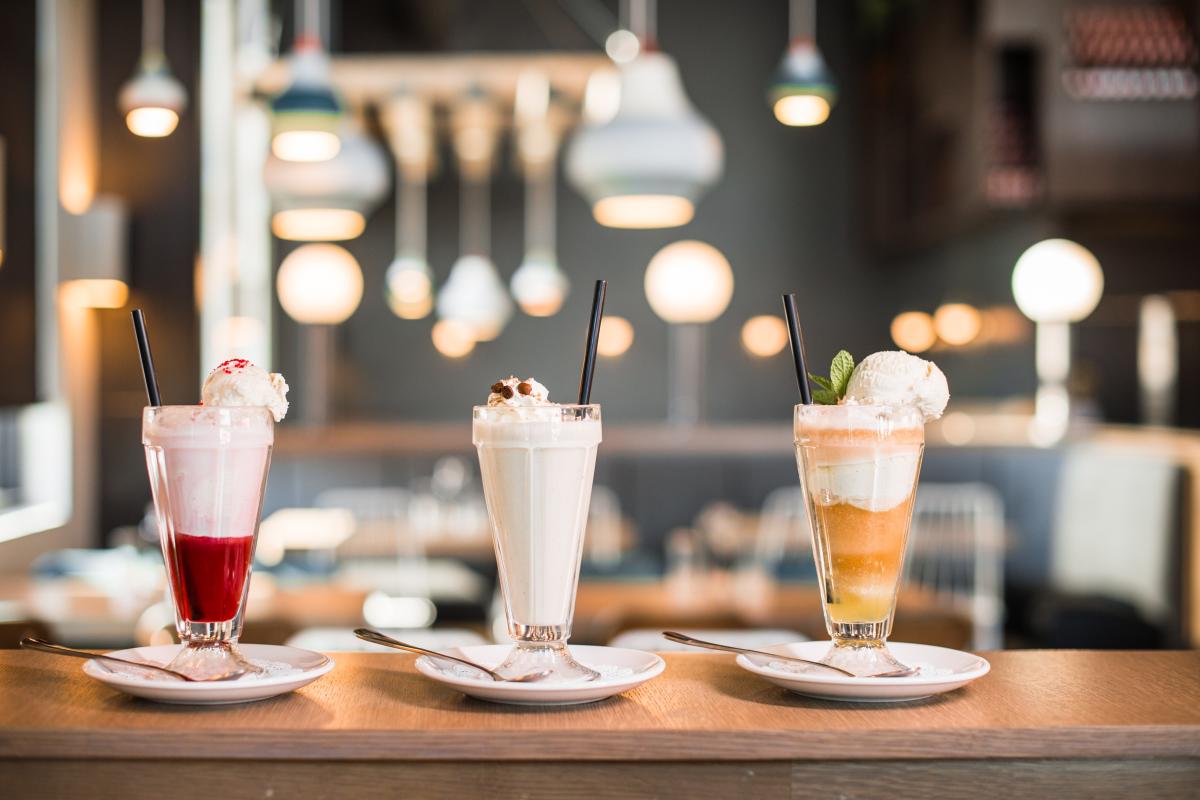 This much-anticipated River District addition is modeled after the eateries the owners experienced during their childhoods — namely diners and soda fountains. Think comfort food classics, like Monte Cristo sammys, biscuit pot pies, cheesesteaks and more. Along with boozy milkshakes and plenty of beer offerings, the under-21 crowd will dig egg creams and phosphate sodas come March, when it's slated to open.
For tried and true Australian fare — including from-scratch meat pies, vegetable pies and dessert pies — head to the Waltzing Kangaroo. This endearing, family-run business serves up fresh-baked, hand-held delicacies. From the classic steak and gravy to the more unique Thai green curry chicken, each pie is rife with slow-cooked, tender meat served in a handmade shortcrust and puff pastry shell. Plus where else can you score the ever-popular Australian side dish, mushy peas, in town? This place is legit. Snag an egg custard tart for dessert.