Discovering the NoCo Bounty from FoCo Base Camp
Northern Colorado's small towns boast a bounty of riches in the form of one-of-a-kind shops, worth-a-trip restaurants and half-hidden don't-miss stops. We've uncovered some of our favorites, all a short drive from the best base camp in NoCo: Fort Collins. Plan to set up camp at one of FoCo's hip hotels and explore the area. You might just discover your next favorite place in (Northern) Colorado.
A Bevy of Bison: Fort Collins to  Soapstone Prairie Natural Area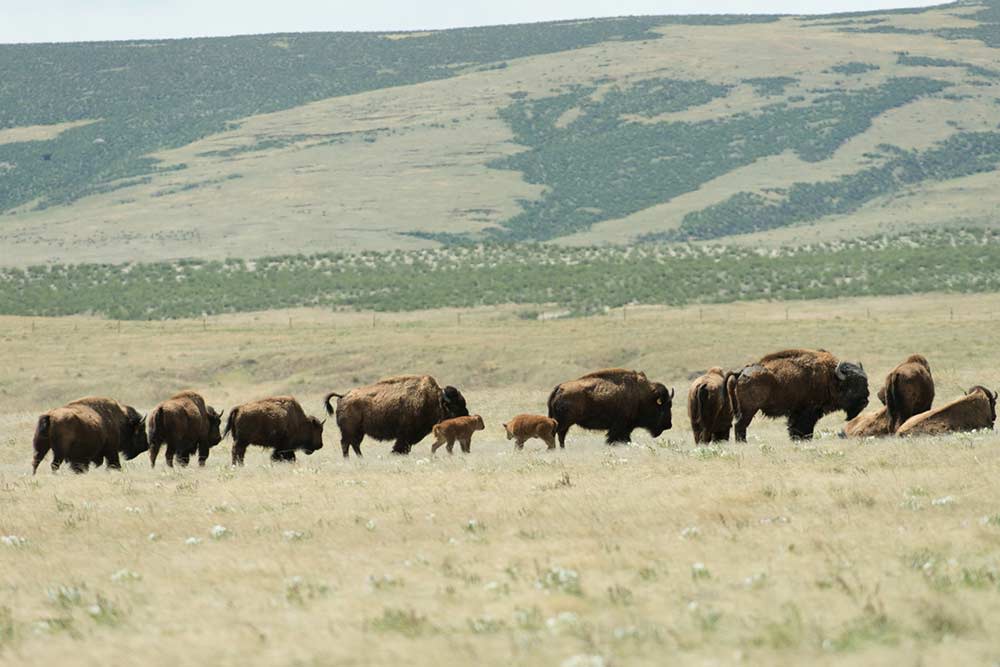 From Fort Collins, take Hwy 1/Terry Lake Road to CR-15 north (toward Waverly). From CR-15, turn north onto Rawhide Flats Rd and continue north to the entrance station. There are nine miles of gravel road that can be dusty, rough and bumpy. Soapstone Prairie is 25 miles north of Fort Collins, allow about an hour travel time.
Soapstone Prairie Natural Area is extraordinary with over 28 square miles of wide-open vistas, nearly pristine grasslands, miles of trails and world-renowned cultural resources. It is also home to the iconic American bison, reintroduced to Soapstone Prairie Natural Area and Red Mountain Open Space in 2015. Visitors may see the bison in their fenced pasture from March-November. There is no bison range access but you may see them from the road or Cheyenne Rim Trail. 
To see the bison: From Rawhide Flats Road/CR 15 junction, go about 4.5 miles north on Rawhide Flats Road and look to the west. The bison pasture is over 1,000 acres, so they may not be visible. Stay on the roadway or trail, and out of the pasture for your safety and the safety of the bison. More information is in the Soapstone Prairie site brochure. You can learn more about the bison project here.
So Much to Love: Fort Collins to  Loveland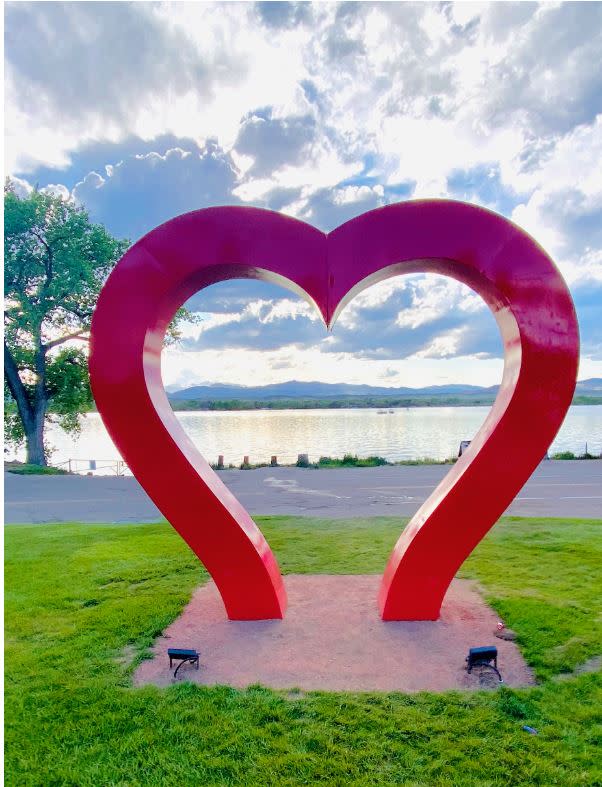 From downtown Fort Collins, head south on S Sherwood S; continue straight onto Canyon Ave and make a sharp left onto W Mulberry St Turn right onto US-287 S/S College Ave and continue for 12.8 miles. Turn right onto E 6th St.
Located just 14 miles south of Fort Collins and true to its name, there's lots to love about Loveland. Celebrate your love eternal by leaving your mark – er lock – on one of the love lock sculptures in town. Buy a lock online, pick one up at the Loveland Visitors Center, or bring your own. Attach it to one of the city's two special love lock sculptures and, voila! Lasting love. Loveland is home to the largest love lock sculpture of its kind in the U.S. Don't stop there…Loveland is also home to several sculpture gardens, each worth a meander. Must visit: Benson Sculpture Garden; Chapungu Sculpture Park; and McWhinney-Hahn Sculpture Park.
For a hearty, homemade bite, don't miss Doug's Day Diner; as the name suggests it's open for breakfast and lunch, daily. A message from Doug: "Darn near everything we create is homemade and scratch-made." Enough said. Since it's 5 o'clock somewhere, and you ARE in Northern Colorado, it'll be time for a cold beer sooner or later. NoCo has become a hotbed for brewers (and distillers and even some winemakers) and you'll find the goods in Loveland. Grim Brothers Brewhouse and Verboten Brewing both earn high marks, but we suggest you taste-test for yourself.
Head to the High Plains: Fort Collins to  Greeley
From downtown Fort Collins take S Sherwood St to W Mulberry St and on to CO-14 E to US-85 BUS S/N 8th Ave. Take 9th St to 19th Ave in Greeley. Greeley is located approximately 31 miles from Fort Collins.
Greeley's location on the high plains translates to panoramic views of the Rocky Mountains. And, that's just one of the surprises you'll discover in this Northern Colorado town. We recommend visits to Centennial Village, a living history museum featuring historically significant architectural structures and costumed interpreters, plus interactive experiences for all ages, and the Colorado Model Railroad Museum, with its 5,500-sq-ft operating miniature railroad (the largest in the U.S.).
Agriculture is big business in Greeley, making it an ideal place to see where your food comes from. The Spomer Bison Ranch and Monroe Organic Farms are both open to agritourism visits from the public. Visit Greeley also can arrange a variety of special tours and agricultural visits, including cattle breeding, corn mazes, dairies and more.
Cap off a visit with a brew or two; Greeley is home to seven excellent hometown breweries, as well as two craft distilleries.
The Park in Our Backyard: Fort Collins to Rocky Mountain National Park

From downtown Fort Collins, take S Taft Hill Rd and Wilson Ave 23 miles to W Eisenhower Blvd/W US-34 in Loveland. Follow US-34 W/Fall River Rd through Estes Park to the park entrance gate.
Rocky Mountain National Park is a stunning treasure and a must-visit destination in Northern Colorado. Traverse the park via Trail Ridge Road, the highest paved road in the U.S., for jaw-dropping views and a comprehensive peek at the varied landscape. From rocky crags to rolling tundra, dense forests to soggy wetlands and peaceful meadows, crystal clear streams and deep blue lakes, the park is a feast for the senses. It's also very possible – even probable – you'll spot some of the park's furry residents, including deer, elk, moose, bighorn sheep, marmots, beavers, coyotes, eagles and hawks (plus squirrels, chipmunks and a variety of birds). Rocky Mountain National Park is home to over 350 miles of trails, so a hike should be on your agenda. Trail options range from a flat, easy walk around a mountain lake, to a challenging multiday backpacking adventure, and everything in between.
Stop in Estes Park on the way in or out of the park to fuel up (and stroll along the main drag). The Grubsteak is an attraction in itself and a must-visit for first-timers, while Ed's Cantina & Grill features specialty margaritas, a lively atmosphere and a nice view of the Big Thompson River. Grab a table at Mama Rose's if you've brought your appetite and experience the infamous Big Thompson up close and personal; it flows right below the deck.
The Door to Deliciousness: Fort Collins to  Laporte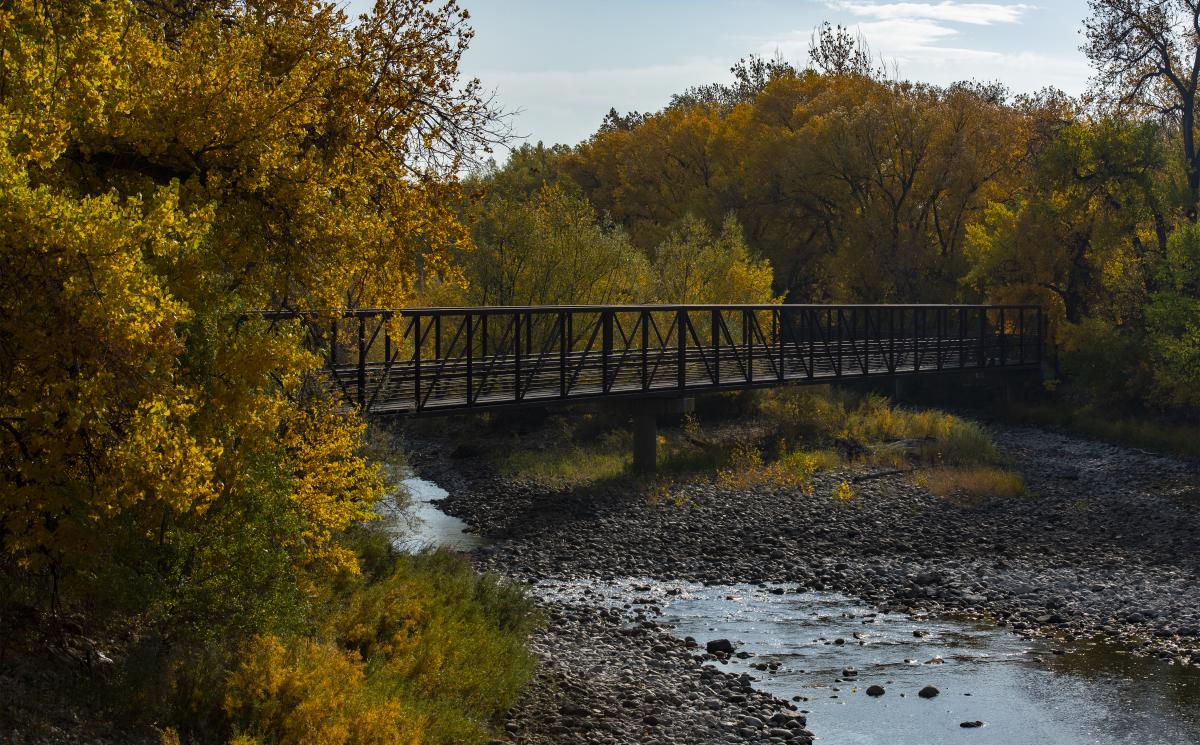 From downtown Fort Collins, take Hwy 287 north toward Terry Lake. As the road turns west, look for the exit onto US-287B, which leads you into Laporte.
Also spelled "LaPorte," which means "the door" in French, this rural foothills community is located just 10 minutes northwest of Fort Collins along the banks of the Cache La Poudre River. In the mid-1800s the town was on the Overland Trail State Route at the base of the mountains, becoming a bustling supply center. It was once the most significant town north of Denver, boasting a saloon, a brewery, hotel, butcher shop, blacksmith and general store.
These days, be sure to stop into Me Oh My Pie where along with the delicious breakfast you can score all day, it's impossible to resist the delectable pies, cinnamon rolls, coffee cake, cookies, muffins and more. Vern's Place has been serving up comfort fare, like skillets, corned beef, breakfast burritos, chicken fried steak and more for 70 years. The eatery shares a building with rafting outfitter A Wanderlust Adventure, one of just a few commercial rafting companies guiding trips on the Cache la Poudre, the state's only designated Wild & Scenic river.
Back to School: Fort Collins to  Bellvue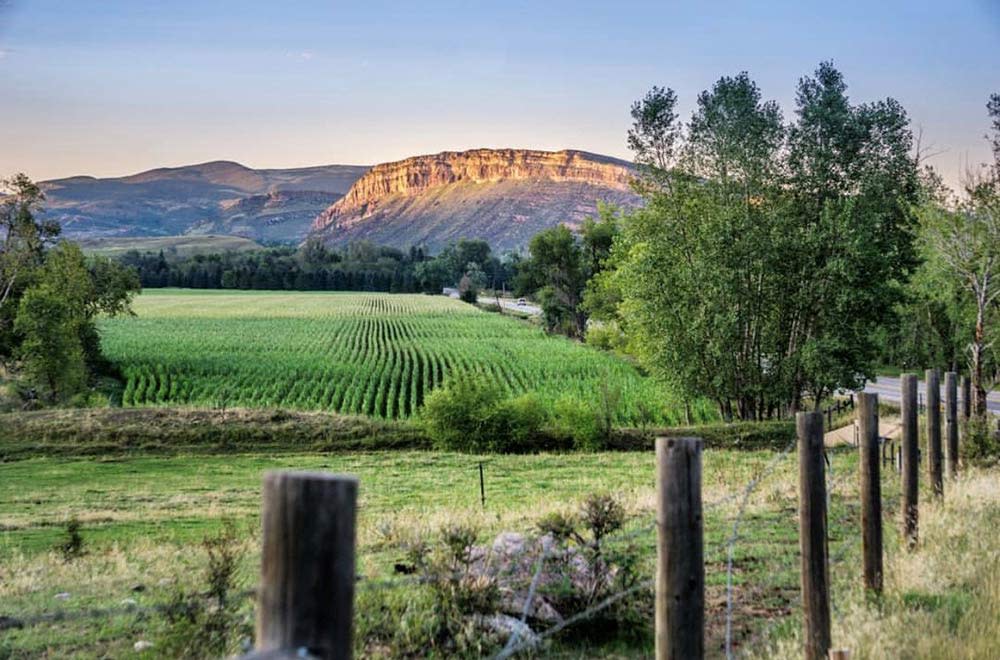 From downtown Fort Collins, take Hwy 287 north and turn left onto US-287B. Continue past Laporte and veer left onto Rist Canyon Road and into Bellvue.
This small farming community is located northwest of Fort Collins along the Cache La Poudre-North Park Scenic Byway, at the mouth of the Poudre Canyon. In addition to the gateway to some of the state's best whitewater rafting, kayaking, standup paddleboarding and fly fishing, Bellvue is home to Noosa Yoghurt and the Colorado Shoe School where you can design and create your very own custom shoes. Repurposing leather destined for the landfill and using recycled sole options, ranging from bike tires to rubber flooring or rescued conveyer belts, attendees are invited to build something completely unique and custom during a one-day (sneaker), two-day (evening slipper) or five-day (shoe or boot) workshop.
Trace your original route back to Fort Collins, or visit Reservoir Ridge Natural Area, Horsetooth Reservoir, and Pineridge Natural Area.
Music in the Mountains: Fort Collins to  Poudre Canyon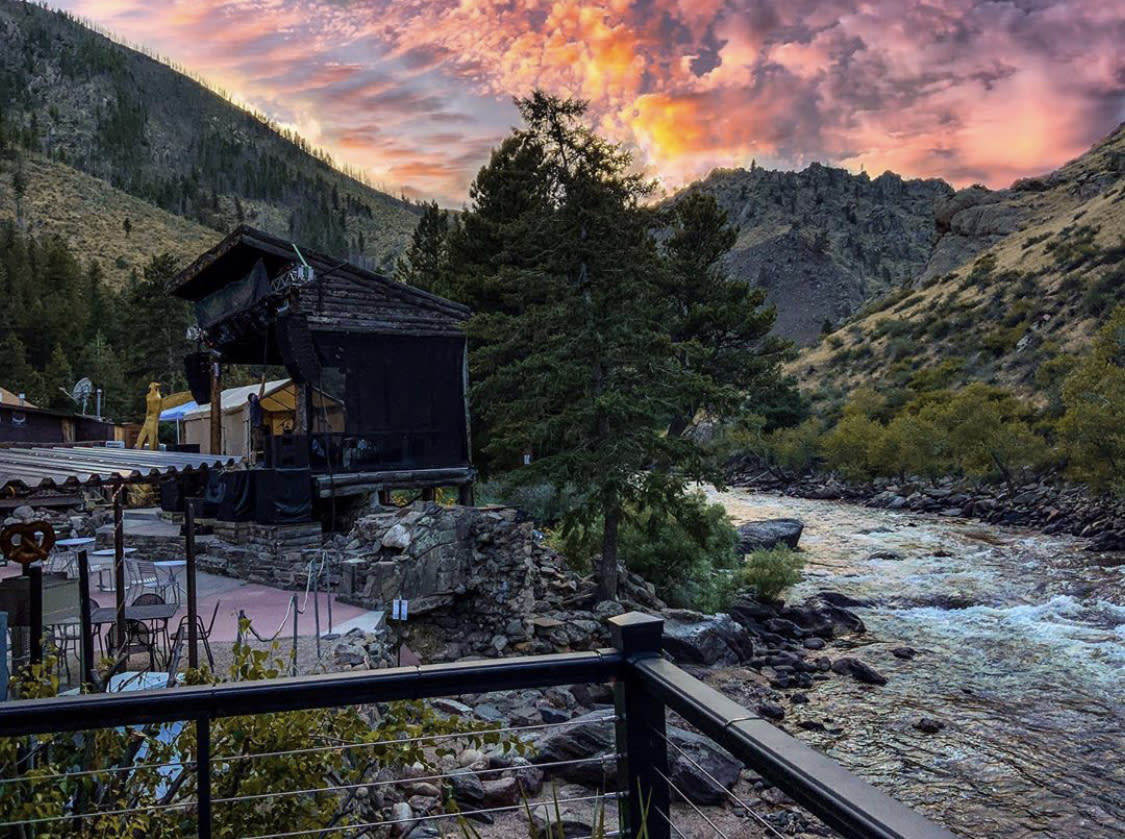 From downtown Fort Collins, take Hwy 287 north to Poudre Canyon Road, and turn left. Continue into Poudre Canyon, a Colorado Scenic Byway, passing the village of Kinikinik, and following the Cache La Poudre River, the state's only official Wild & Scenic river.
In the canyon, be sure to stop and see the 100+ year old Mishawaka, a bucket-list music venue offering "classic eats and river beats."
A Hop, Skip & a Jump: Fort Collins to Wellington
From downtown Fort Collins take Hwy 287 to Hwy 1 - the scenic route a few miles west to Wellington. Along the way you'll pass several lakes and reservoirs, including Terry Lake, Dixon Reservoir, Windsor Reservoir, North Poudre Reservoir and Bee Lake Reservoir.
Wellington is the state's northernmost town along I-25 where you'll find a charming historic downtown and plenty of excuses to stop and explore, including: family-owned bakery The Cakery, specializing in customized cupcakes, and offering brownies, cakes, cookies and cinnamon rolls; Soul Squared Brewing, a farm-based brewery specializing in small-batch, gluten-reduced beers and sourcing ingredients grown just feet from the brewhouse; and Grouse Malt House, providing 100 percent gluten-free malts crafted with ancient grains to brewers.
Follow the Poudre East: Fort Collins to Timnath
Head east from Fort Collins on Harmony Road toward I-25, passing the Arapahoe Bend Natural Area. Timnath is located on the east side of I-25 off Harmony Rd and S CR-5.
Situated on the Cache La Poudre river, Timnath is home to Timnath Beerwerks housed in the former historic Colorado Feed & Grain building since 2018. From IPAs and sours, to plenty of malt-forward offerings and even hard seltzer, this is a must-stop for beer lovers. Timnath Reservoir, popular for fishing and bird watching, is located nearby, as is Fossil Creek Reservoir.
Settling Down in a Small Town: Fort Collins to Windsor
From Timnath, continue east on Harmony Rd to Hwy 257, turning south to Windsor.
Eight miles southeast of Timnath you'll find Windsor. This once sleepy town, located 16 miles southeast of Fort Collins, is growing fast but still retains its small town charm. It's home to the award-winning Chimney Park Restaurant & Bar, ranked among Colorado's top 10 restaurants on OpenTable. The locally-sourced menu changes seasonally and features tasty dishes like Bison Tartare, Hazel Dell mushroom soup and Colorado rack of lamb. The High Hops Brewery, located inside The Windsor Gardener, offers 40 taps of beer. Inside the same building you'll also find The Heart Distillery, which serves up garden-to-glass cocktails using ingredients grown on site. Check out the local arts, history and culture scene at the Windsor Art & Heritage Center, or explore the Boardwalk Park Museum with its 20th century history buildings – including a train depot, freight car, schoolhouse, teacher quarters, farm house, beet shack and church –  highlighting Windsor's history. Head to Windsor Lake or Boyd Lake State Park for hiking, fishing, camping, boating, bird watching and more.
Head back to Fort Collins via Hwy 392 west, passing Fossil Creek Wetlands Natural Area, Fossil Creek Reservoir Natural Area and Pelican Marsh Natural Area on your way into town.