There is no doubt that the Fort Collins holiday light displays are some of the best around in all of Colorado. Fort Collins truly is a magical place during the holiday season and we would like to share that with you. In doing so, we have compiled a list of the best outdoor holiday light displays you must see when staying in Fort Collins during this holiday season.
Downtown Holiday Lights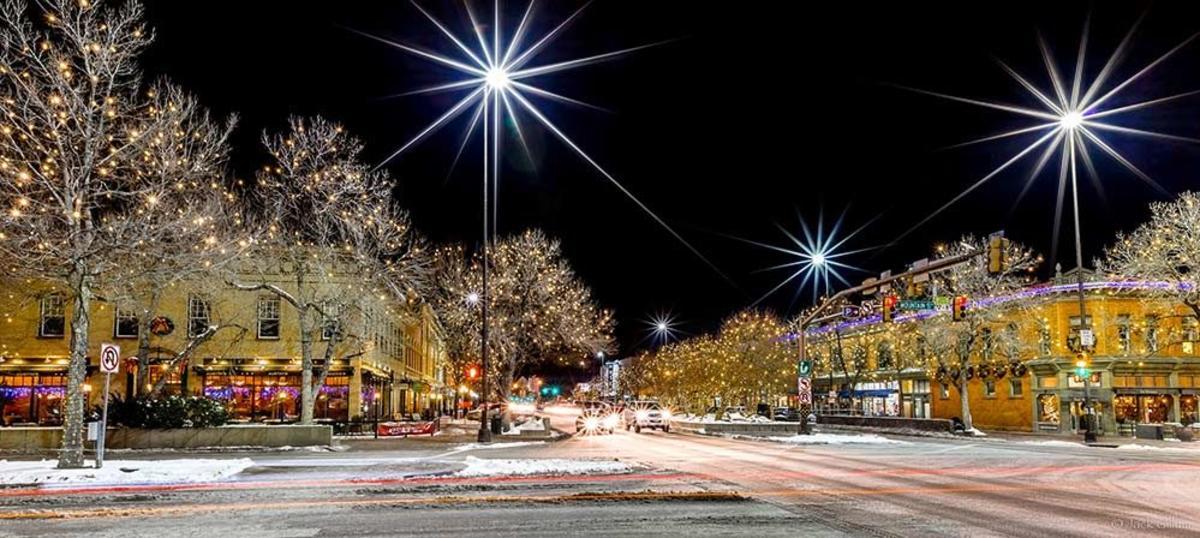 As it always has, Historic Old Town Fort Collins will light up with thousands of strands of holiday lights that illuminate alleyways, sidewalks and street-tops throughout all of beautiful downtown. The switch will be flipped on Nov 1st and the streets will look absolutely beautiful. You can experience the downtown lights every night all the way into Feb 14, 2020. 
The stunning display of low energy/sustainable LED lights spans seven blocks, illuminating Old Town's trees, European-inspired alleyways and beautiful storefronts. You can experience the holiday lights anywhere along College Ave. down to Laporte Ave. and continuing south to Magnolia Street. Trees will be lit along Walnut Ave, Linden St., Pine St., Old Town Square, Oak Street Plaza, and Mountain Ave as well.
Gardens on Spring Creek Holiday Lights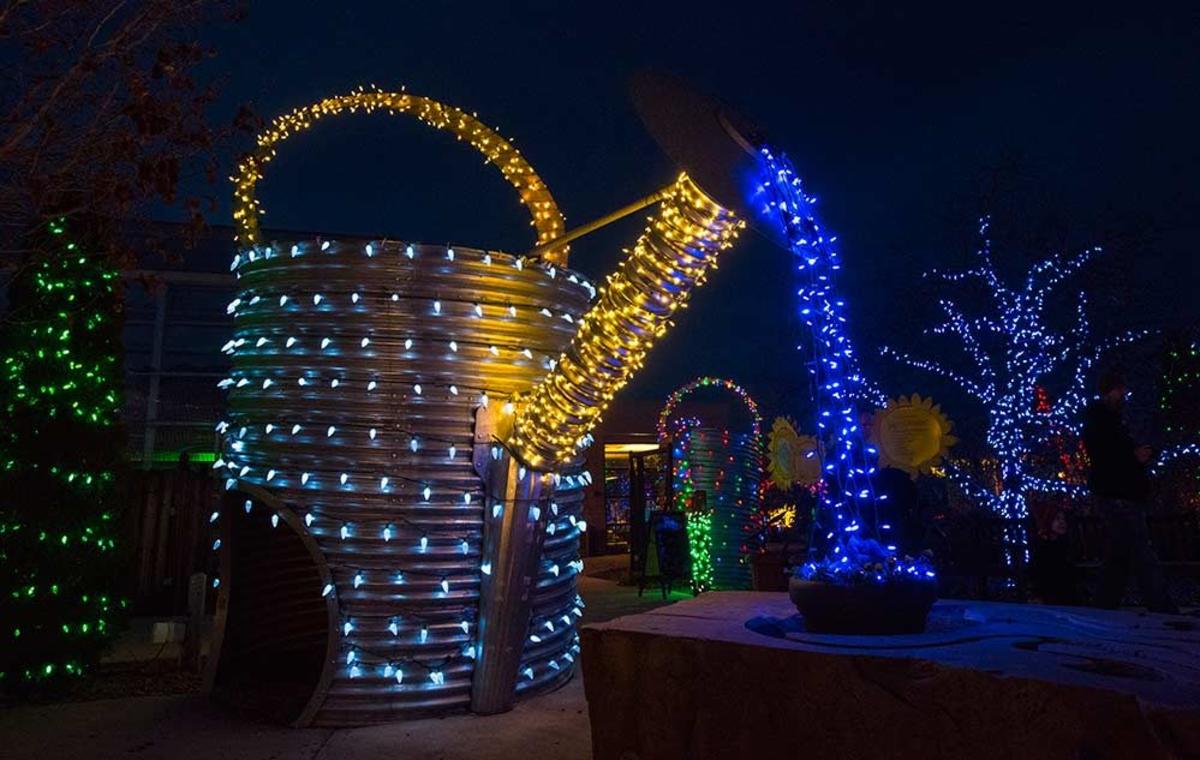 One of Northern Colorado's best holiday traditions include the twinkling lights at the Gardens on Spring Creek. The switch gets flipped on these lights starting December 13th and will last all the way through December 29th. The lights can be seen every evening from 5:00-9:00 p.m. during that time period including Christmas Eve, but will be closed Christmas Day.
Bring the family out for a stroll through the Gardens on Spring Creek, Fort Collins' community botanical gardens, and enjoy the creatively lit festive gardens covered by hundreds of thousands of LED lights.
You can see your favorite perennial flower beds, huge sculptural flowers, a brilliant blue LED pond, John Deere tractor, cornfields, and farmer, and a Primordial Forest with dinosaurs—all created entirely from holiday lights!
And as an added bonus you can visit with Santa during the weekends (Friday, Sat, Sun), while listening to holiday music, making seasonal crafts, and enjoying warm drinks.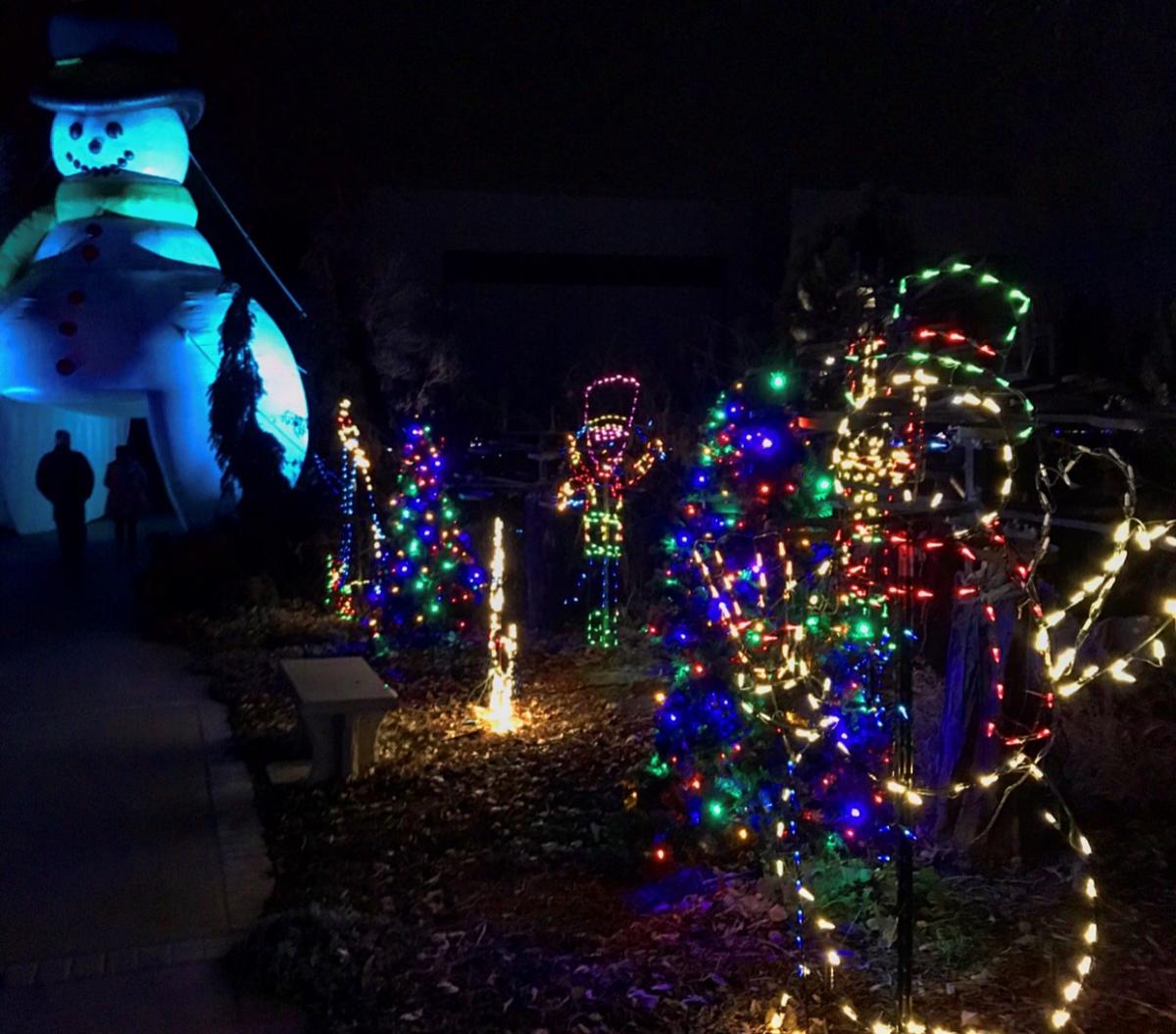 The Anheuser-Busch Brewery Lights is becoming quite the Holiday spectacle in Fort Collins. They offer everything one could imagine from fire pits to a tree maze to s'mores roasted on that open fire – and did we forget to mention the brewery lights?! Plus, they have a kids' zone area with a giant inflatable snowman and $1 train rides. The kick off will take place Nov 15 at 5 pm. The lights can be seen from 5:00 pm - 9:00 pm from Nov 15 - Dec 29 every Fri - Sun.
Winter Wonderland at the Mishawaka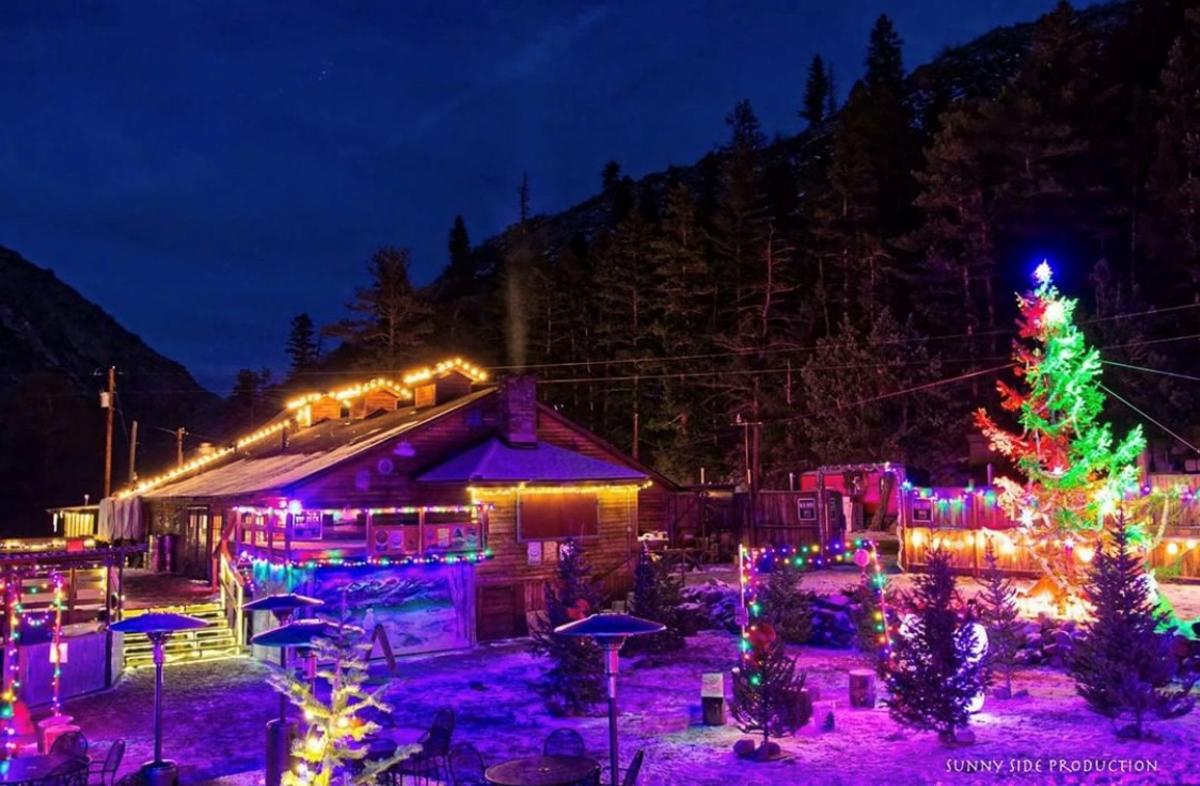 Winter Wonderland is coming back to the Mishawaka! Get into the holiday spirit at the Mish as you stroll through the sparkling lit yard and take in all the lights hanging from the trees, not to mention there will be some special new installations for the kids. The lights will be up the entire month of December and the display will be open from sundown until 8 pm Monday - Sunday. Winter Wonderland will also include a winter forest with special light installations, outdoor s'more stations, ornament creation and hot drinks (including the Mishawaka owner's family Wassail recipe).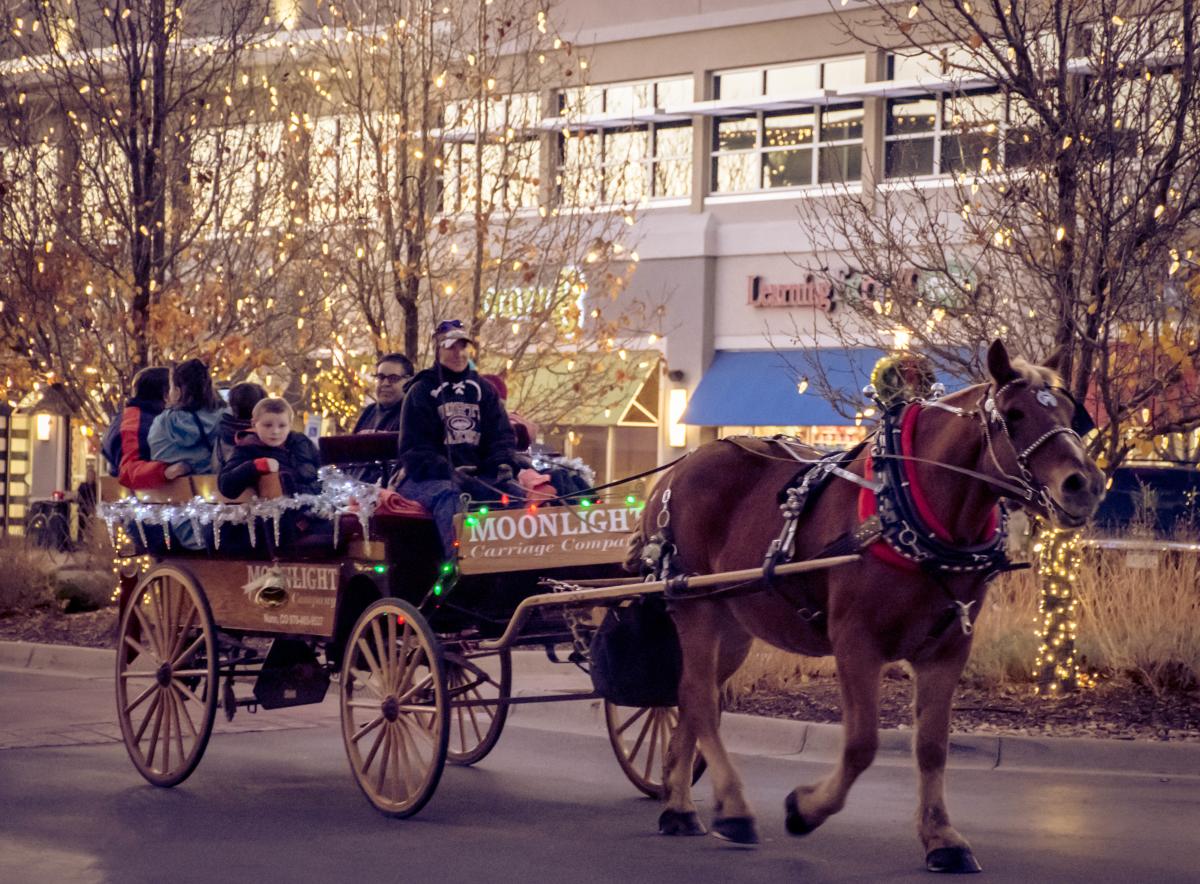 The Front Range Holiday Lights typically come roll out on December 1st and will include a number of family-friendly events during the celebration. Plus the large tree will be lit at dusk.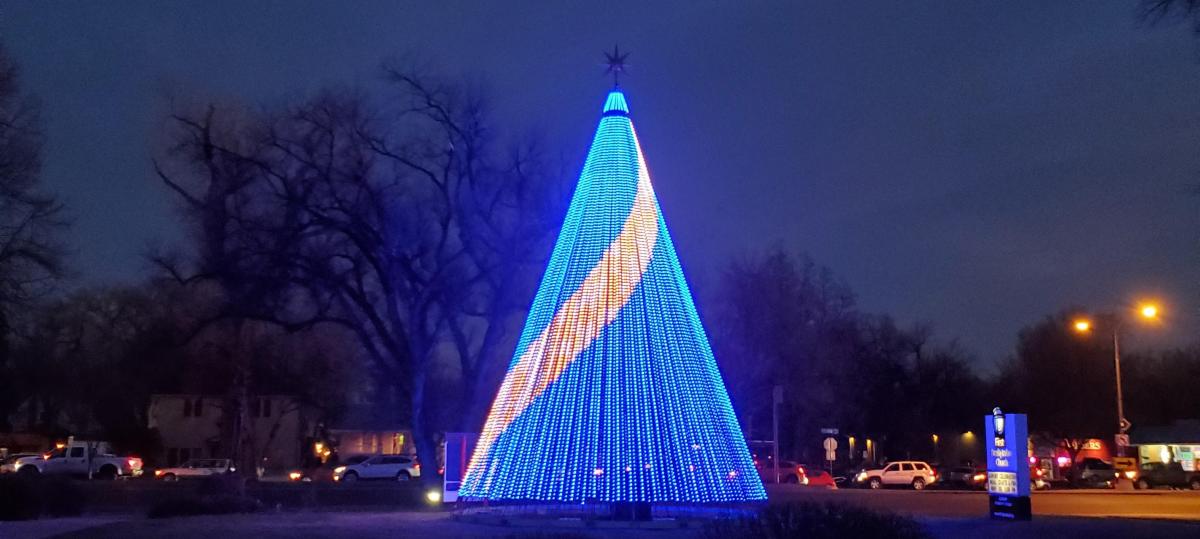 Realities For Children Charities debuted a brand new blue LED holiday tree this year. The tree boasts 25,000 programmable pixel lights that allow it to produce special visuals effects including text, extreme detail and color during a 10-minute musical light show that is truly an elevated experience for all viewers and guests.The tree is located at the First Presbyterian Church at 531 S. College Ave.  
---
Find all of the special holiday rates by booking your room here.