We don't know about you, but spring has us ready to explore; a trail ride followed by a little R&R with a cold beer from a nearby brewery sounds like an ideal combination. Set your sights on Fort Collins, a bike-friendly haven that brews the best (we might be biased) craft beer in the state.  Here are some can't miss bike-and-brew pairings:
Fossil Creek Trail and Purpose Brewing and Cellars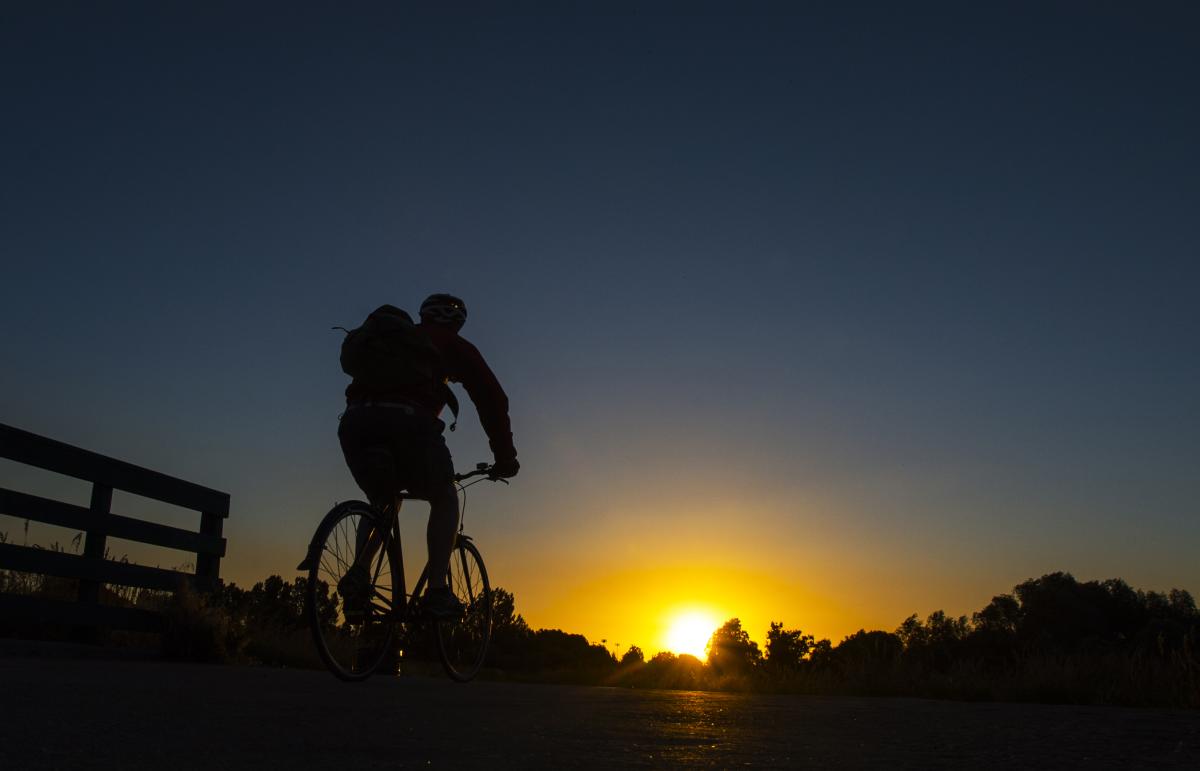 The Fossil Creek Trail, located in the Cathy Fromme Prairie Natural Area, is a paved, well-maintained trail that runs 2.4 miles one-way. Great for beginner bikers, be sure to look for wildflowers popping up as the weather warms. Next, point your tires toward Purpose Brewing and Cellars for a truly unique offering, like beer brewed with smoked tea from Happy Lucky's Teahouse or fiery Carolina Reaper peppers.
Horsetooth Mountain Open Space and Funkwerks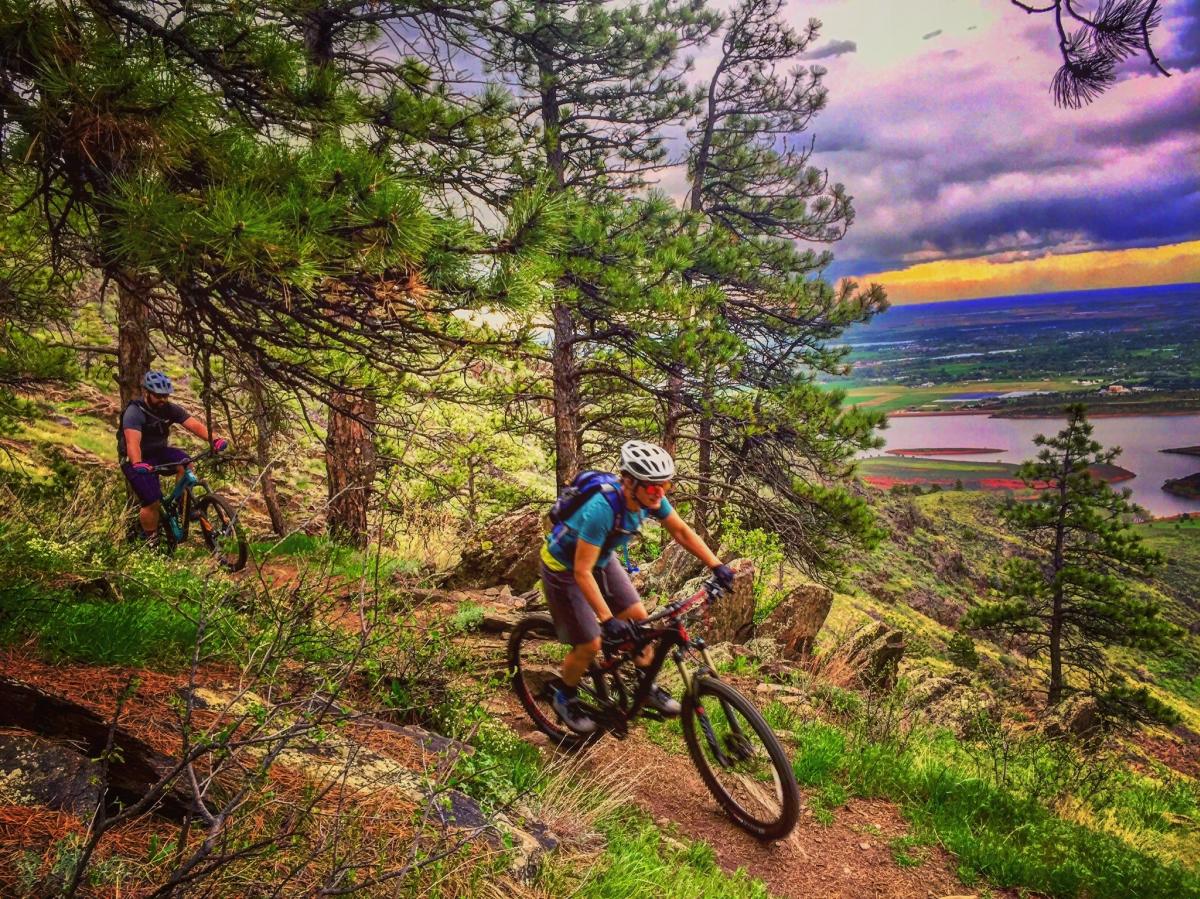 The scenic 2,711-acre Horsetooth Mountain Open Space (consisting of Culver, Soderberg, and Hughey Open Spaces) features 29 miles of hiking/biking/horseback riding trails ranging in elevation from 5,430 to 7,255 feet. The trails connect to the Blue Sky Trail and Lory State Park trails. After, point your tires toward Funkwerks for a killer saison. Or be adventurous and order a Level Thirteen, a barrel-aged Belgian-style "Super-Duper Ale," which lands at a hefty 13% ABV. It "pairs well with a fist full of quarters," according to funkwerks.com.
Spring Creek Trail and Intersect Brewing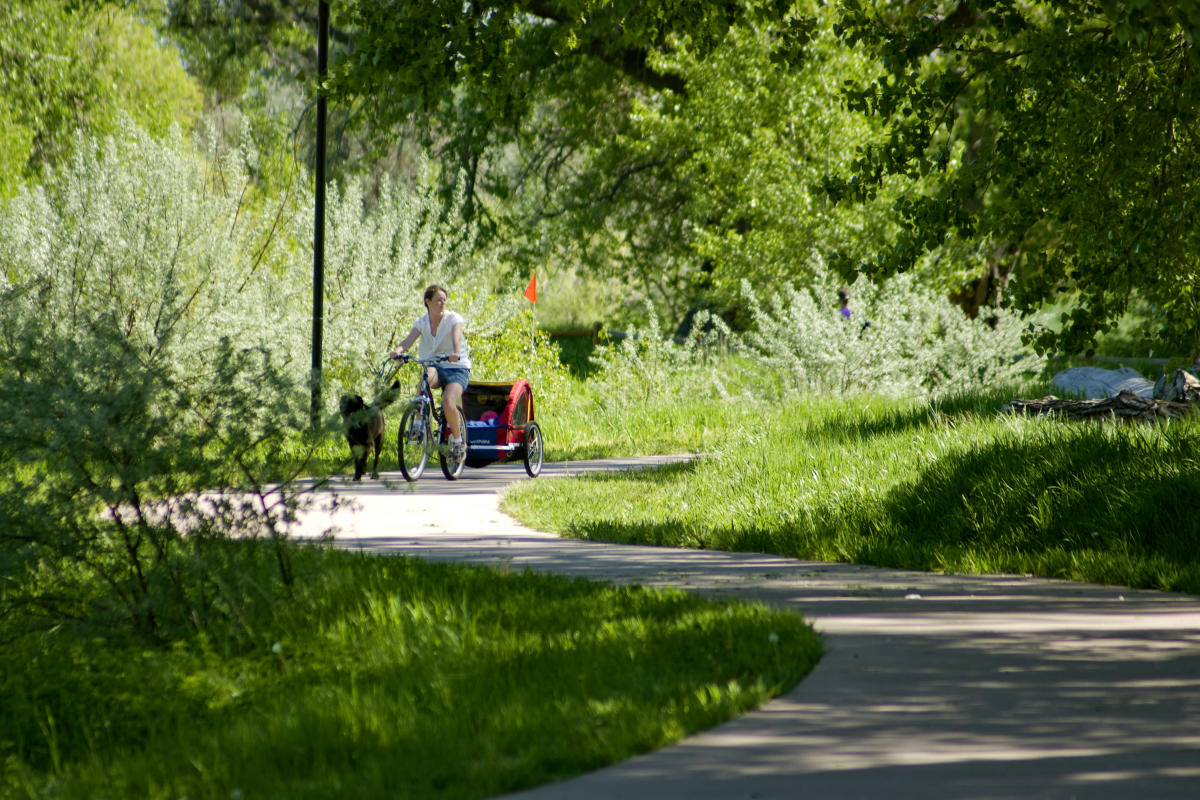 Road bikers love the nearly 7 mile Spring Creek Trail that connects the east and west sides of Fort Collins. It extends from West Drake Road to the confluence of Spring Creek and the Poudre River where it joins the Poudre Trail. Stop in at family-owned Intersect Brewing for a "Perfect Day" pilsner (they also have hard seltzer and kombucha for non-beer lovers).
Lory State Park and Odell Brewing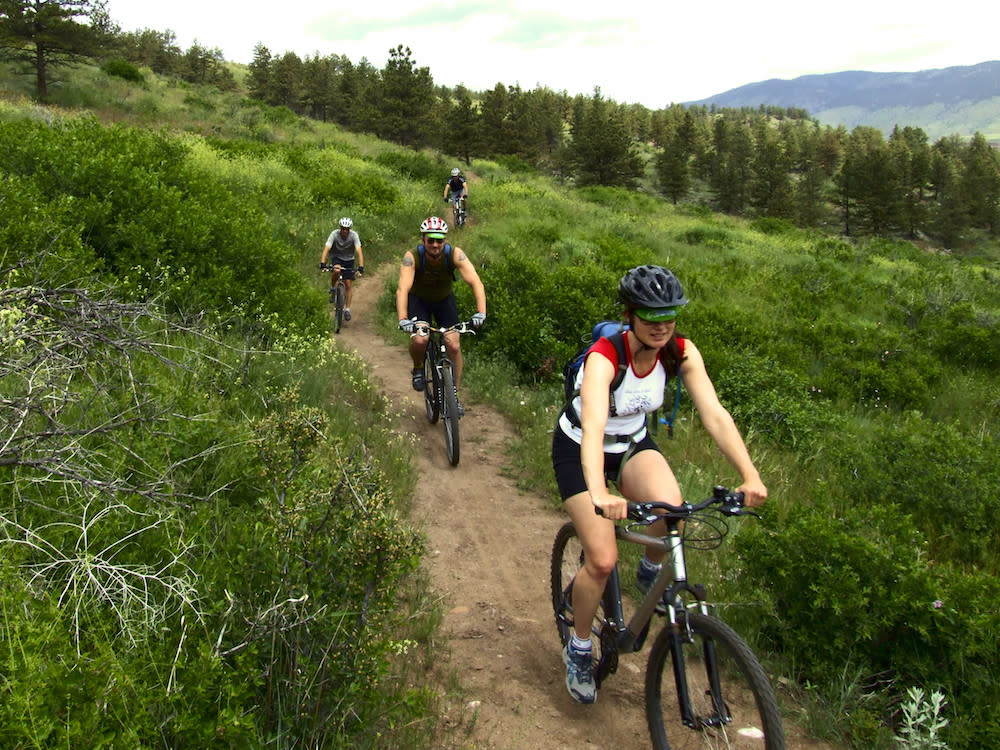 Lory State Park has a plethora of trails that range in difficulty but they all offer beautiful views. Mountain bikers shouldn't skip The Corral Center Mountain Bike Park, Colorado's first official state-sponsored dirt/pump track, which offers a comprehensive skills area. Pair this adventure with a stop into iconic FoCo brewery Odell Brewing Co for a Solarized Yuzu Double IPA, a bright, hoppy new springtime release.
Red Mountain Open Space and Horse & Dragon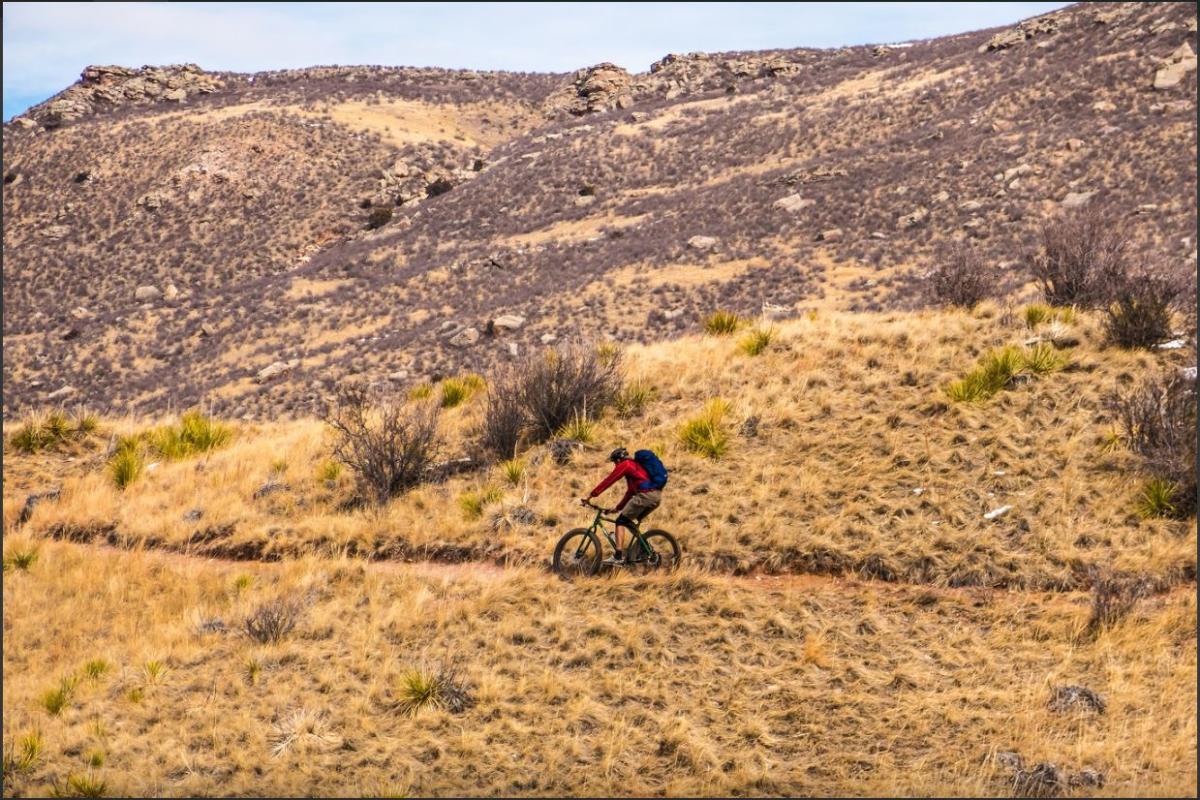 Red Mountain Open Space is a 15,000-acre open space located 25 miles north of Fort Collins. Adjacent to Soapstone Prairie Open Space, it offers bikers endless opportunities for exploration. Horse & Dragon is a Fort Collins' local favorite. Sip the popular Sad Panda, an American-style coffee stout, or the new BohMo IPL, sure to transport you to your hoppy place.
Country Club Loop and New Belgium Brewing Company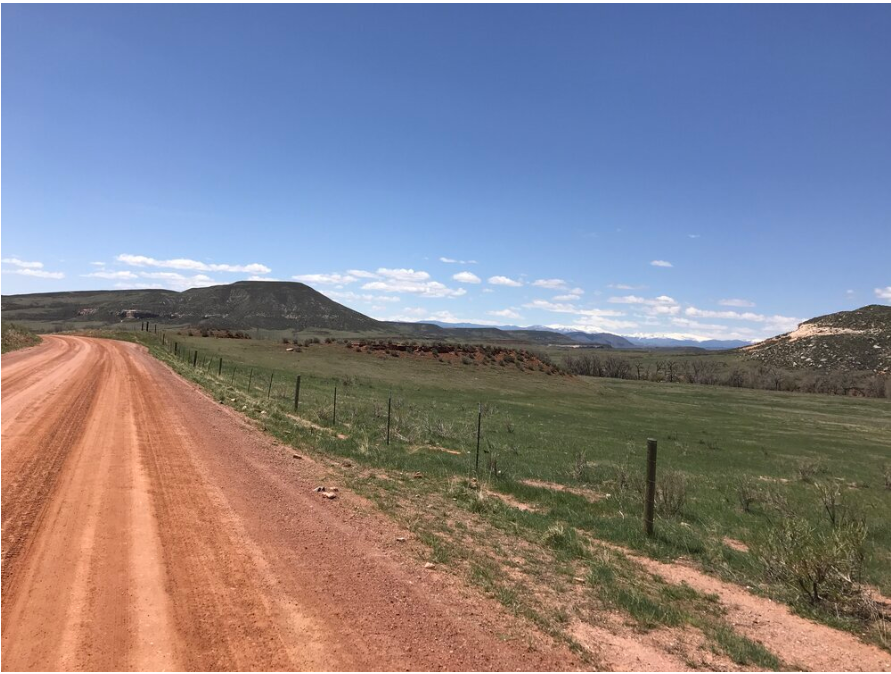 Fort Collins is gravel biking nirvana, and the Country Club Loop is an easy, close-to-town 13-mile ride that meanders past pretty ponds on some fun, twisty dirt roads. Visit https://www.gravelgraceland.com/ for more info. Grab a six-pack curbside from New Belgium Brewing Company (order in advance here). We suggest you try the new Wild Ride Amber IPA, a 30th anniversary limited release, hop-forward tribute to the beloved Fat Tire.
Hire a Guide: 
If you would like a little guidance on your first biking adventure, Fort Collins-based Front Range Ride Guides can help and Beer and Bike Tours has rental options available as well. 
If you really just want to bike for beers, the classic go-to brewery route via the Poudre Trail hits two of the city's most notable breweries: New Belgium Brewing and Odell Brewing Co, along with relative newcomer Red Truck Beer Company. 
B&B + B&B
Want to make it a double B&B kind of weekend? After a day spent biking followed by a cold beer, spend the night at one of the city's charming boutique lodging options, like the Edwards House. This historic B&B is just steps from Old Town, features upscale guest rooms, a gourmet breakfast, and even complementary bike rentals.