Staff Picks
The team at Visit Fort Collins welcomes you! Here are some of our favorite ways we choose to spend our free time. We hope this inspires you to experience our incredible city.
Magic Bus Craft Brews Cruise
Andrew Woerpel, CTA
Digital Marketing Coordinator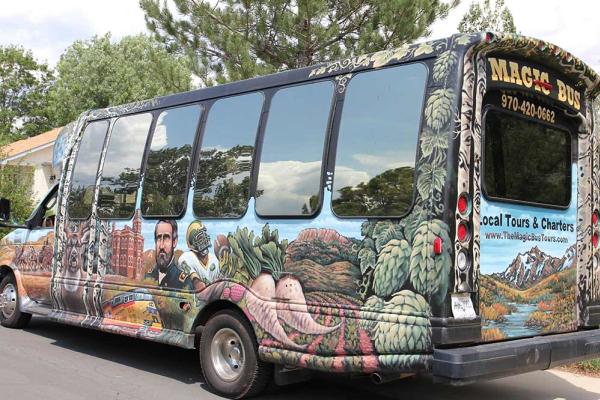 One of my favorite things to do in Fort Collins is to hop aboard the Magic Bus and tour the incredible breweries of Fort Collins. Fort Collins is known as the Napa Valley of Beer, as well as the Craft Brewing Capital of Colorado. Magic Bus Tours offers brewery tours in which enthusiastic owner, Michael Murphy, takes you on a brewery hopping adventure you won't soon forget. Murphy is what makes this experience so much fun. Yes, you get to taste great beers the entire way, but his knowledge and boisterous personality are the kickers. It's nearly impossible to not have a good time with "Murph", as he is so affectionately called by many. Not only will you learn about beer, but thanks to Michael's passion for Fort Collins, you'll also get a mini history lesson on what makes Fort Collins and its community so special. Murph and his company, Magic Bus Tours, are true ambassadors of Fort Collins. He loves this town and it shows. I love this town too, but after getting the chance to hang out with Murph and sip on award-winning craft beer, he shines a whole new light on why Fort Collins is truly a special place.
Outdoor Adventure Close to the Urban Ciity Core
Erik Barstow, CTA 
Director of Sales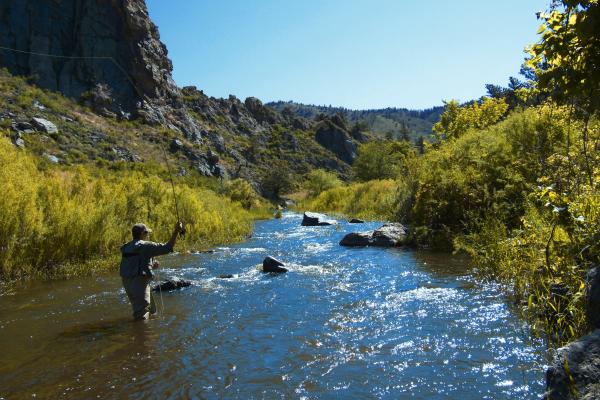 One of my favorite things about Fort Collins is that a multitude of outdoor adventures can be found within minutes of our urban core. A perfect weekend for me would include a bike ride up to and around Horsetooth Reservoir.  Heading back into town, I'd stop by a brewery (or two) and take advantage of the fact Outdoor Magazine has listed Fort Collins as the Best Bike-to-Happy Hour Town. Later, I'd head up the Cache la Poudre River to take advantage of great fly fishing on Colorado's only designated Wild and Scenic River!
Wine and Cheese
Autumn Schempp, CTA 
Director of Business Development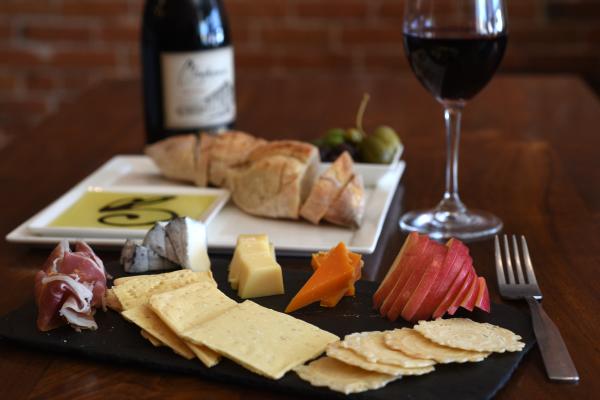 One of my favorite places to dine is the Welsh Rabbit Bistro. It's a quaint little place in the heart of Old Town. Wine, cheese, and small plates are their specialty and it's the perfect place to read a book by yourself, have a special date night at, or an evening with friends.
The Mishawaka
Lindsey Rohrbaugh, CTA 
Sales Meetings and Groups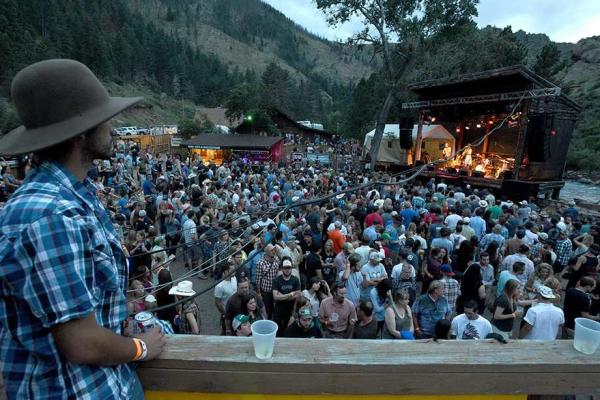 One of my favorite places to dine is the Welsh Rabbit Bistro. It's a quaint little place in the heart of Old Town. Wine, cheese, and small plates are their specialty and it's the perfect place to read a book by yourself, have a special date night at, or an evening with friends.
History and Museums
Cheryl Glanz, CTA 
Colorado Welcome Center Manager & Program Brochure Manager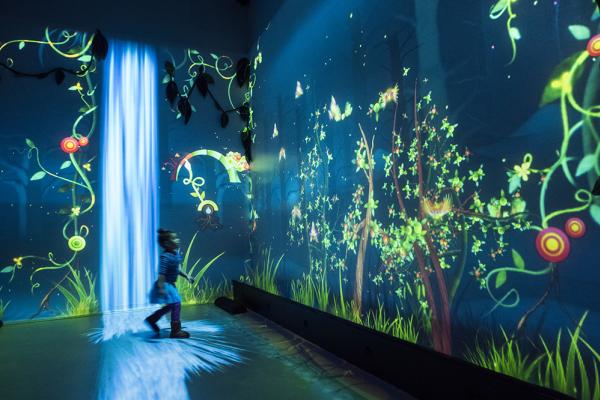 As a multi-generation native of Fort Collins, history is literally in my DNA and I love sharing our history with visitors to Fort Collins. We have two great resources here for families – The Fort Collins Museum of Discovery and the Global Village Museum of Arts and Cultures. Both are conveniently located along the Max Rail, a dedicated transit-only guideway (its own road) and mixed-traffic streets that run parallel to the BNSF Railway between the South Transit Center (south of Harmony Road) and Downtown. It is served by 12 stations and stops, with parking nearby each of the stations and stops. The Fort Collins Museum of Discovery is a wonderful, interactive space with hands-on exhibits for children of all ages to learn about history and science. Local Fort Collins history is shown, special engagement exhibits rotate in the Woodward Special Exhibit Hall and the Otterbox Digital Dome Theater has a great variety of shows. Local history enthusiasts can also access The Archives and Collections while visiting.
A second great little museum is the Global Village Museum of Arts and Cultures, is community-founded non-profit which is supported through an internationally renowned center of both permanent collections and temporary engagements. The museum uses its mission to foster and celebrate international connections between northern Colorado and the world, through local resources and educational opportunities. Their exhibits of folk art, fine art and artifacts from around the globe are provided largely from community contributions of like-minded community members who wish to share in this mission. The array of exhibits and educational opportunities is not to be missed.
Live Music All Around Town
Cynthia Eichler, CTA
President and CEO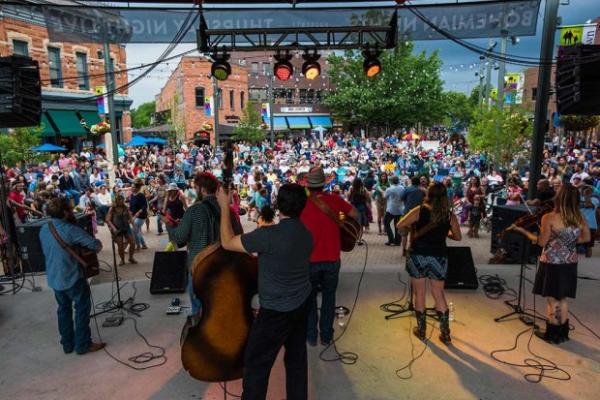 Music in Fort Collins tops the list of must-do's in Fort Collins. Concerts outdoors in Old Town Square offer just the right mix of being outdoors and magic through music. Venues such as Washington's, The Armory, Avogadro's or Ace Gillette's offer a variety of experiences. Other concert series such as the Lagoon Series at CSU or concerts at Foothills Mall or Front Range Village, really there are so many good choices you need to grab your calendar, make a date and experience them one by one. 
Beers, Burgers and a Perfect Evening on Coopersmith's Patio
Melissa Draxler, CTA 
Office Manager & Executive Assistant to CEO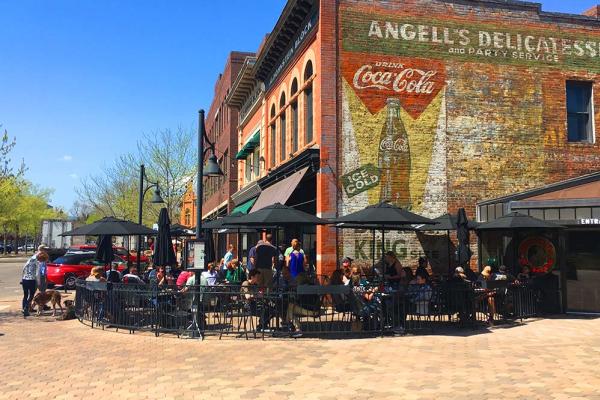 I would have to say that my favorite place to bring my family and out of town guests has to be Coopersmiths.  Located in the heart of Old Town Square, they have the best black bean burger I have ever tried!  Be sure to accompany that burger with a Sigda Green Chili beer for a perfect combination.  Sitting out on one of their four patio areas is the best way to spend a warm evening. 
Natural Areas, Bison, Black Footed Ferrets and so much more
Katy Schneider, CTA 
Director of Marketing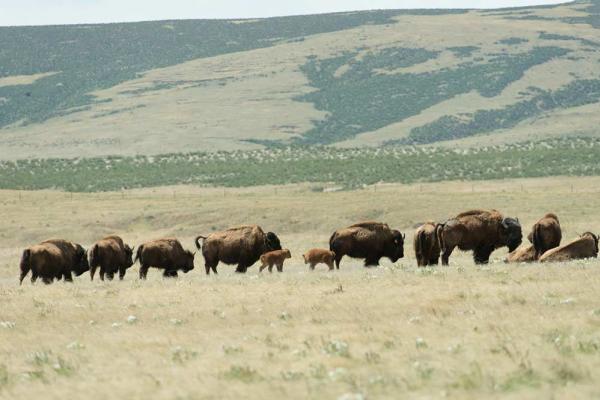 Choosing one of over 50 natural areas to hike, bike and explore. Soapstone Prairie Natural Area is home to a herd of genetically pure Bison with a Yellowstone bloodline, as well as black footed ferrets that have been reintroduced - plus, it's a birders paradise. I love the solitude and sweeping views where the great plains meet the Rocky Mountains. 
Pro tip: stop into the Museum of Discovery and say hello to a pair of Black Footed Ferrets and grab information about the many Natural Areas in and around our city. 
Local Favorites
Authentic to Fort Collins