FoCo From Home
How To Experience Fort Collins During Physical Distancing
Yes, it's important to keep your physical distance from each other in Fort Collins right now, but it's also important to feel connected and foster your mental and physical well being during this time. Read on for some ideas on how to accomplish these goals while keeping safety in mind. On this page you'll find a stay at home bingo card, virtual discoveries from the Museum of Discovery, outdoor recreation suggestions, and how you can support local businesses.  In addition, you'll find a whole host of arts and entertainment options to keep you busy during this time.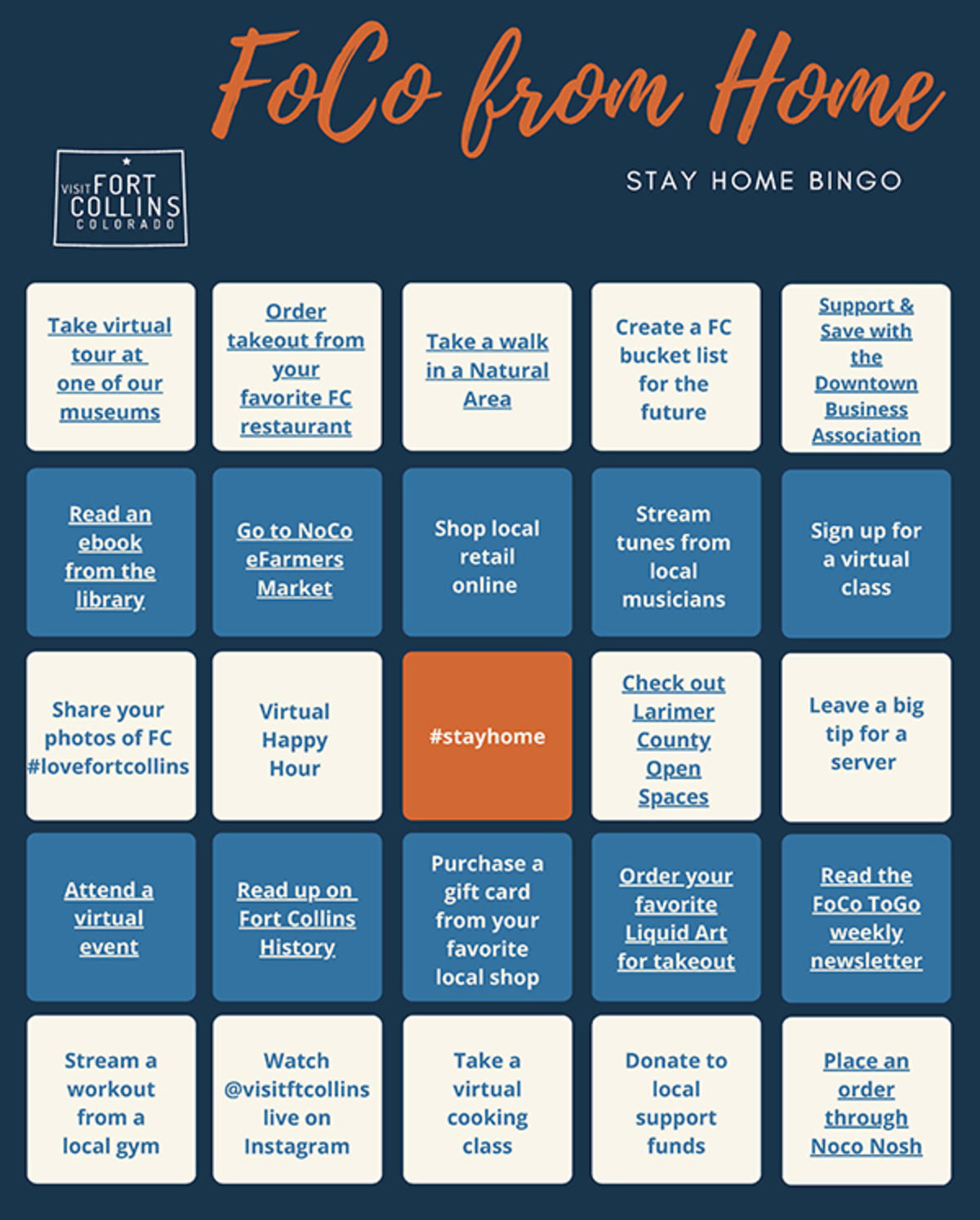 FoCo Stay at Home Bingo 
Do you miss Fort Collins as much as we miss you? Keep current with what's going on in our community by checking out our stay at home bingo card. Upload your bingo card by clicking on the link or image and gain access to everything happening during physical distancing.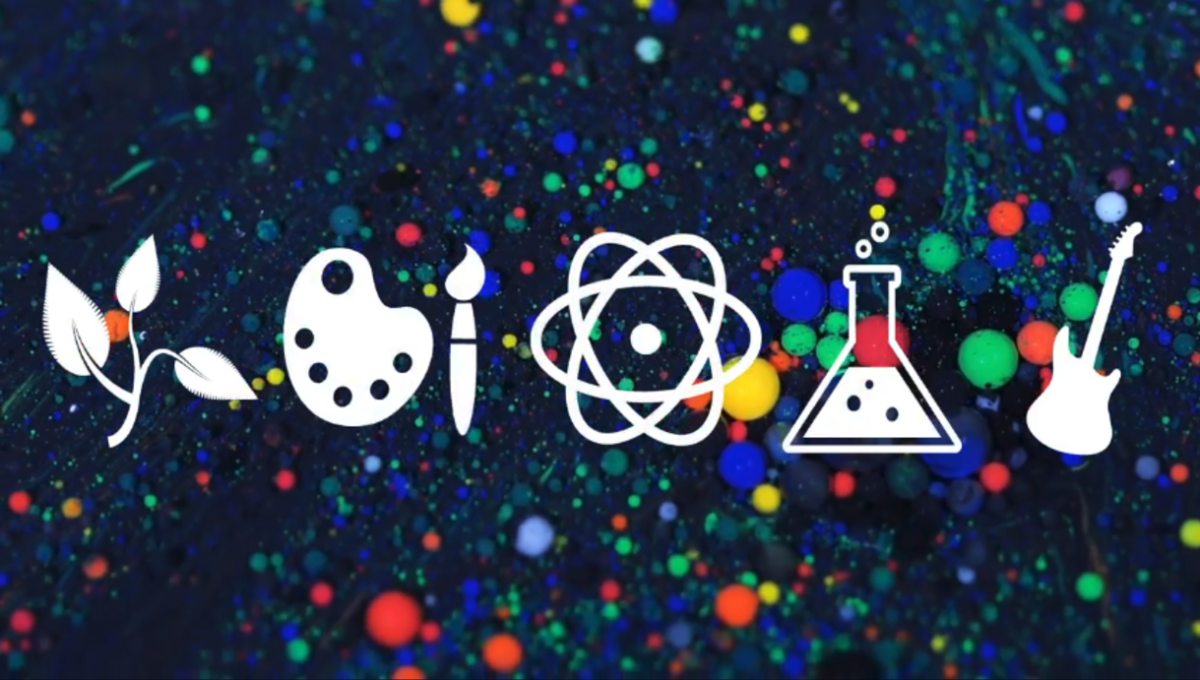 Make Virtual Discoveries
The Fort Collins Museum of Discovery launched its Daily Discovery blog to help combat cabin fever. The activities and experiences are updated daily with fun craft and experiment ideas, like creating at-home time machine from recycled materials. Even better, they appeal to a wide variety of ages — from 2 to 92. Instead of Storytime in the Dome, the museum is offering Storytime in the Home via Facebook Live. Check the website for a schedule. You can also watch the museum's mascots — the black-footed ferrets — in their enclosure via the live camera and take a virtual museum tour. And while the museum can't celebrate your birthday with you in person, they still want to be a part of it! For a special birthday shout-out from the museum, simply fill out a request on their website.
Laugh with the Lincoln Center
While dark for now, The Lincoln Center in Fort Collins is busy providing arts content you can enjoy from home. They recently debuted "During Intermission," a new series of blogs. "Isolation doesn't mean we can't connect, we just have to do it a little differently than we have before," says Jack Rogers, the director of the Lincoln Center.
The first blog in the series delivers what we all need more of right now — laughter. "Chuck, Giggle & Grin" presents plenty of comic relief, from an SNL skit to comedy podcasts, stand-up specials and even a link to iHeartRadio's streaming comedy channel. Upcoming topics include showstoppers, dance, imagination and more.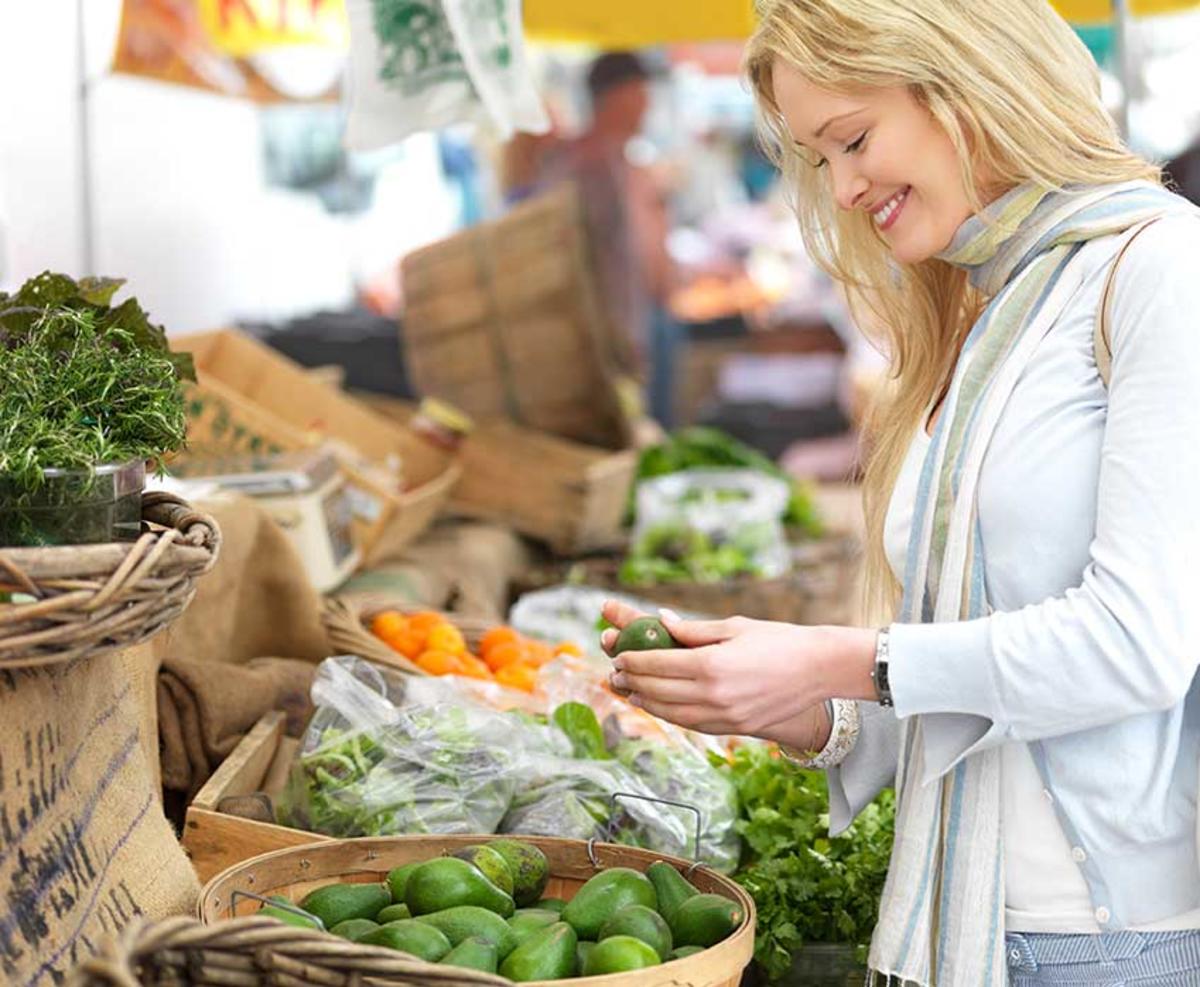 Farmers' Markets Open for the Season
The long awaited opening of the seasonal farmers' markets has come!  Before you go, there are some regulations you should be aware of. You can find them all here for the Larimer County Farmers Market (located downtown every Saturday 9:00am-1:00pm at 200 West Oak Street). The Fort Collins Farmers' Market opens Sundays beginning May 24 from 10:am-2:00pm and Wednesdays beginning June 17th at 1001 East Harmony Road.  The NoCo eFarmers Market recently launched, delivering delicious local food from local farms and businesses to kitchens in Larimer County each Sunday. Sign up for a NoCo Food Bundle for just $99 (and free delivery!). The bundle includes 2 pounds of carrots, 5 pounds of potatoes, ¼ pound of scallions, seeds from Folks Farms, 1 pound of mixed Hazel Dell mushrooms, 1 pound of alfalfa honey from Bee Squared Apiaries, two dozen eggs and pound of sausage from Jodar Farms, a loaf of sourdough bread, a bag of Just Plain 'Ola granola, and ¾ bag of locally roasted Harbinger Coffee. Local food producers are invited to join the group and sell their food to local customers.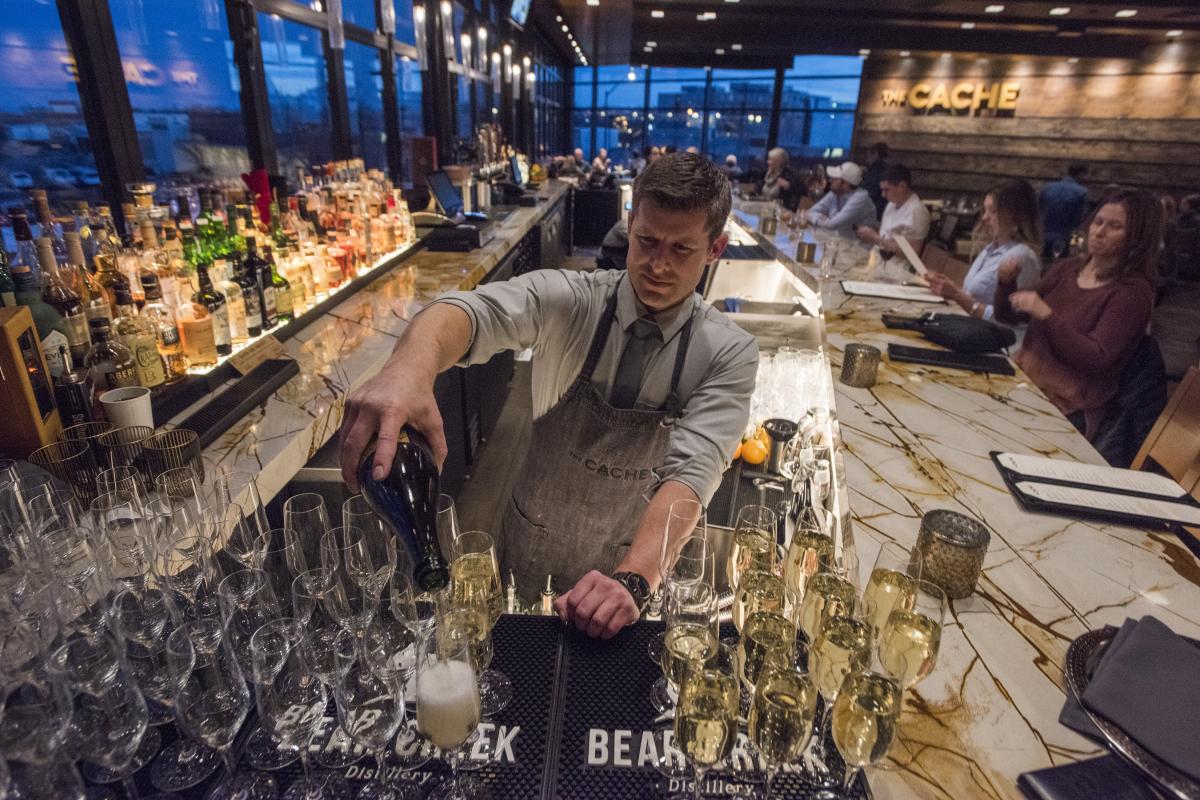 Support your Favorite Restaurant
Order takeout from your favorite local Fort Collins eatery. Your favorite local eats will taste even better right now. Savor a tasty bite while supporting a local business by ordering take out or delivery. Visit the FoCo To Go page for the latest updates on the ever-changing scene.
Move Those Feet
Take a walk through the city and keep an eye out for some of the Christmas lights, bears or other friendly decorations people are displaying during this time to keep spirits up. And just because you need to keep your distance from others doesn't mean you can't smile! Remember, a friendly wave or hello goes a long way right now. Also keep your eyes open for one of the brightly painted pianos that's part of the Pianos About Town project.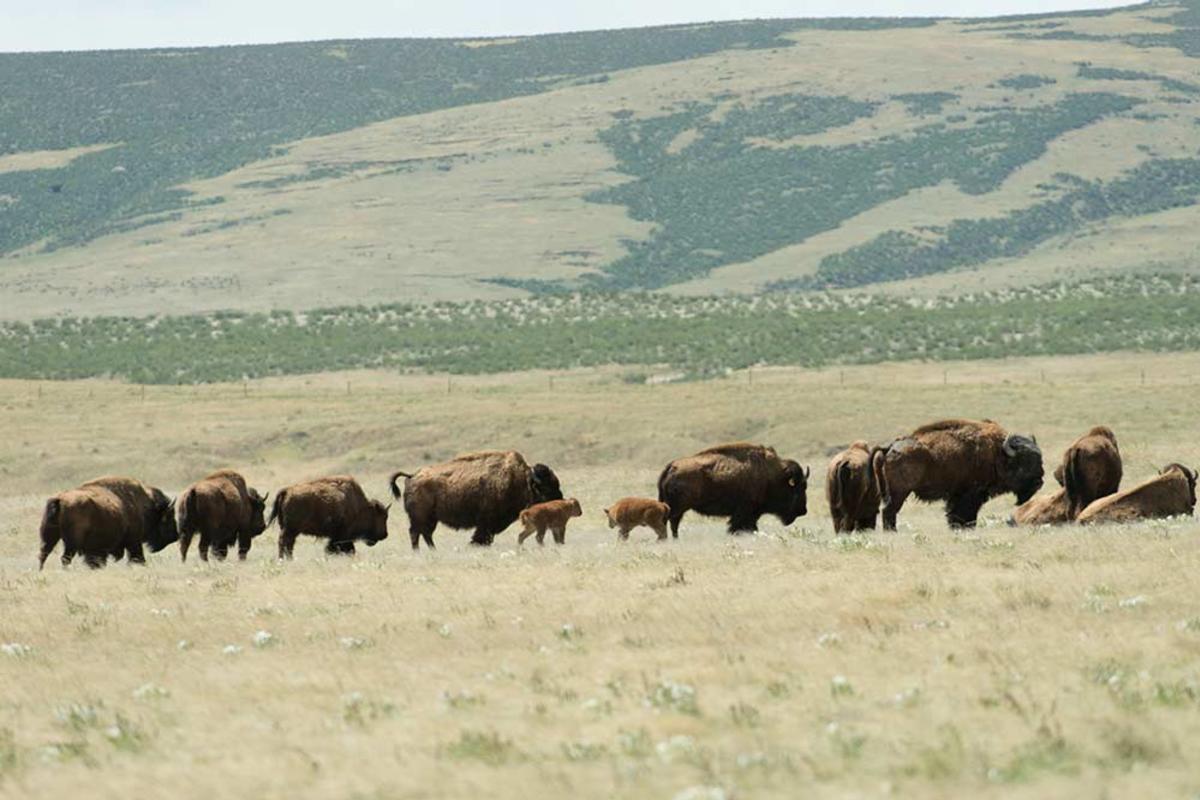 Enjoy City and County Open Spaces — Hike, Bike, Fish or Spot Wildlife in a Natural Area
At the time of publication of this blog, Natural Area sites are open, rangers are on-duty, and the community is encouraged to enjoy and steward these treasured places while observing social distancing guidelines. Check the website before doing so for the most up-to-date information. The 50-plus Natural Areas in and around Fort Collins offer plenty of open space, enabling people to get out and enjoy some fresh air during this time — just be sure to adhere to the physical distancing suggestions and stay 6 feet away from other people.  If you want to spot wildlife, Gustav Swanson Natural Area, just blocks from downtown Fort Collins, is a hot spot for birds (over 45 species, including green-winged teal, great blue herons, Bullocks orioles and more), as well as bats, foxes and even deer from time to time. Gustav Swanson Natural Area is home to 180 plant species, 46 bird species, 9 mammal species, 4 amphibian species and 3 fish species.  If you're hoping to wet a line, Arapaho Bend, Riverbend Ponds and Prospect Ponds Natural Areas all offer easy fishing access.
Cocktails (or kombucha) to go: Craving a margarita but low on supplies? Order margaritas or another cocktail to go from your favorite watering hole (call ahead to make sure they're open and please enjoy responsibly from home). If Kombucha is more your jam, Turtle Mountain Fermentery has you covered. Visit their website for options on either home delivery or how to place and pick up to-go orders of kombucha as well as loose leaf tea, kimchi, sauerkraut and more.
Spot a bison: The Laramie Foothills Bison Conservation Herd celebrates its 5-year anniversary this year. For thousands of years, the iconic American bison roamed the Great Plains by the millions until overhunting brought the species to near extinction. As part of a nationwide recovery effort, this keystone species was reintroduced to Soapstone Prairie Natural Area and Red Mountain Open Space in 2015. There is no trail access to the 1,000-acre pasture but you may see them from the road. Just be sure to stay on the roadway and out of the pasture for your safety and the safety of the bison. 
Grow your own garden: Thinking about planting a quarantine garden? Good news! The Gardens on Spring Creek is offering some of their adult education classes remotely in April sure to help you succeed. See a full list of classes offered here.
For a slew of kid-friendly gardening lessons you can do with your kiddos, including Dissecting a Bean; Planting a Seed; or taking a Sensory Nature Walk, visit the Youth Programs page.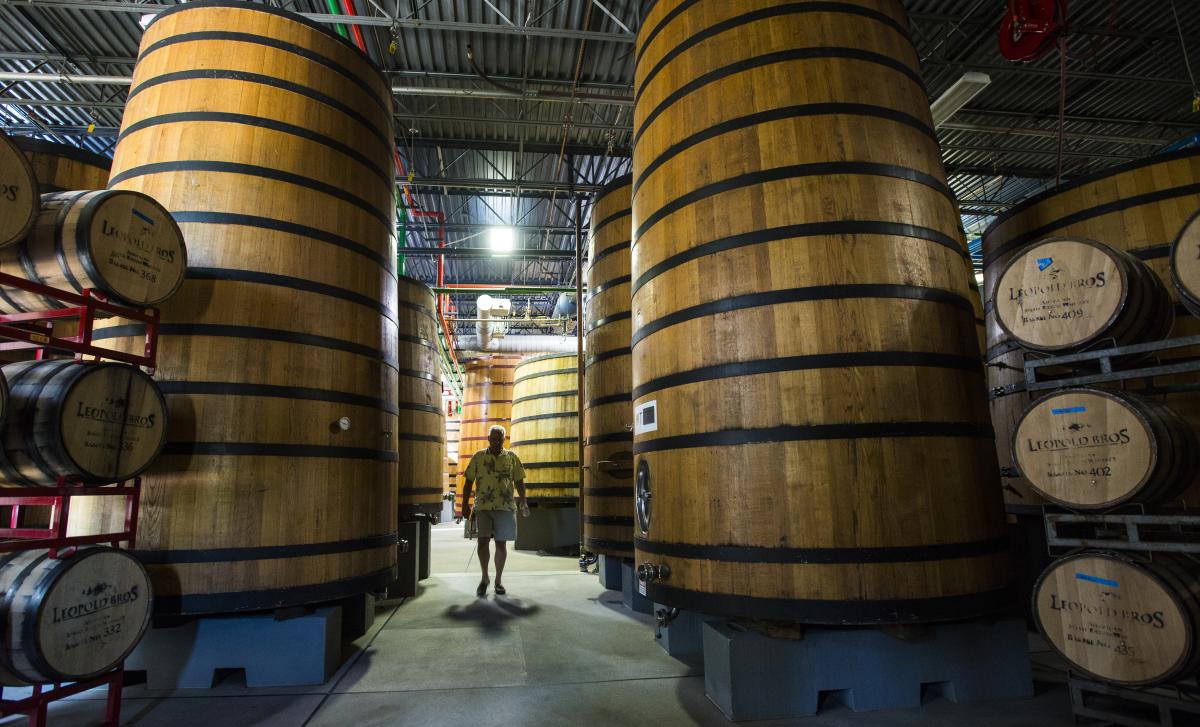 COMPANIES/GROUPS THAT DESERVE A SHOUT OUT:
New Belgium Brewery: New Belgium is no stranger when it comes to supporting community. In usual form, they recently established the New Belgium Brewing Bar & Restaurant Relief Fund to support laid off and furloughed food and beverage workers in Fort Collins, Colo. and Asheville, North Carolina, who are in need of financial help due to the COVID-19 disruption. The company has made an initial $50,000 donation and a commitment to match donations up to an additional $50,000.  Individuals and businesses are invited to donate and help support the many individuals and families in the food and beverage industry that need financial assistance right now. Grants in the amount of $350 per individual will be distributed to help as many qualified applicants as possible. For more information, including application criteria, visit https://www.newbelgium.com/gives.
Elevation 5003 Distillery, in Fort Collins, Colo. is one of many distilleries around the state of Colorado that sprung into action to make hand sanitizer from the alcohol they distill. The distillery is still open for curbside pick up orders of its cocktails or bottles.
Additionally Gilded Goat Brewing Company and CopperMuse Distillery teamed up to make 1,000 liters of hand sanitizer for Colorado State University. They distributed the first jugs to the research labs, facilities and the housing and dining services departments on March 27. Additional sanitizer will be given to grocery stores, UC Health hospitals and numerous assisted living facilities. "Our community has been so generous and gracious these past two weeks so this is the least we can do to return the favor. Love you Fort Collins!" Gilded Goat posted on Instagram.
A group of Colorado State University graduate students have banded together to help neighbors during their time of need. Three women, all MBA students in the CSU Global Social & Sustainable Enterprise program, started the Fort Collins Delivery Network, which assists people who can't or shouldn't leave their homes by picking up essential goods for them. Deliveries of prescriptions medications and groceries can be left on the doorstep to maintain social distancing. "This has been the perfect way for us to use our time and skills to make a difference," Emma McKay, formerly of Seattle, told The Coloradoan. "We're just a network of grad students looking to make an impact.