CRU 2019 Exposure Opportunies

CRU has been joining the Fort Collins community for over 40 years! To best engage them with our community and your business this year Visit Fort Collins will be partnering with them to provide CRU19 Deals! 
Quick Info: 
    Market your business to over 6,000 people
    Audience: Conference, Christian Organization, Family Friendly
    Time frame: June 1 - August 1, 2019
    Our Request: Deal or discount offered to CRU
    Cost to participate: Free
How to Receive Exposure:
Review and select the opportunities below you would like to participate in.
Submit form by Friday, May 3rd.
Utilize marketing packet provided by Visit Fort Collins- window cling, redemption instructions, etc. More information to follow.
Stayed tuned for more information on opportunities with CRU.
* Terms and Conditions: Free to participate, each deal opportunity must be approved by the leadership of CRU19. 
1.    Submit all questions to autumn@ftcollins.com
2.    Packet Pickup (details to follow).
3.    CRU Welcome Tent:  Friday, July 19th @ Durrell Center at CSU, 8:00 am- 4:00 pm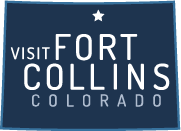 Sponsored by Visit Fort Collins 
Destination Expert: Autumn Schempp, autumn@ftcollins.com 
Local Favorites
Authentic to Fort Collins