Festivals in Fort Collins are not just for summertime. As the summer ends, we're looking ahead to a packed calendar of fun festivals and events in Fort Collins! Brace yourselves for adorable corgis in costumes, pumpkin patch family fun, a beautiful Dia De Los Muertos celebration in Old Town Square, and so much more! 
September 8 - 10, 2023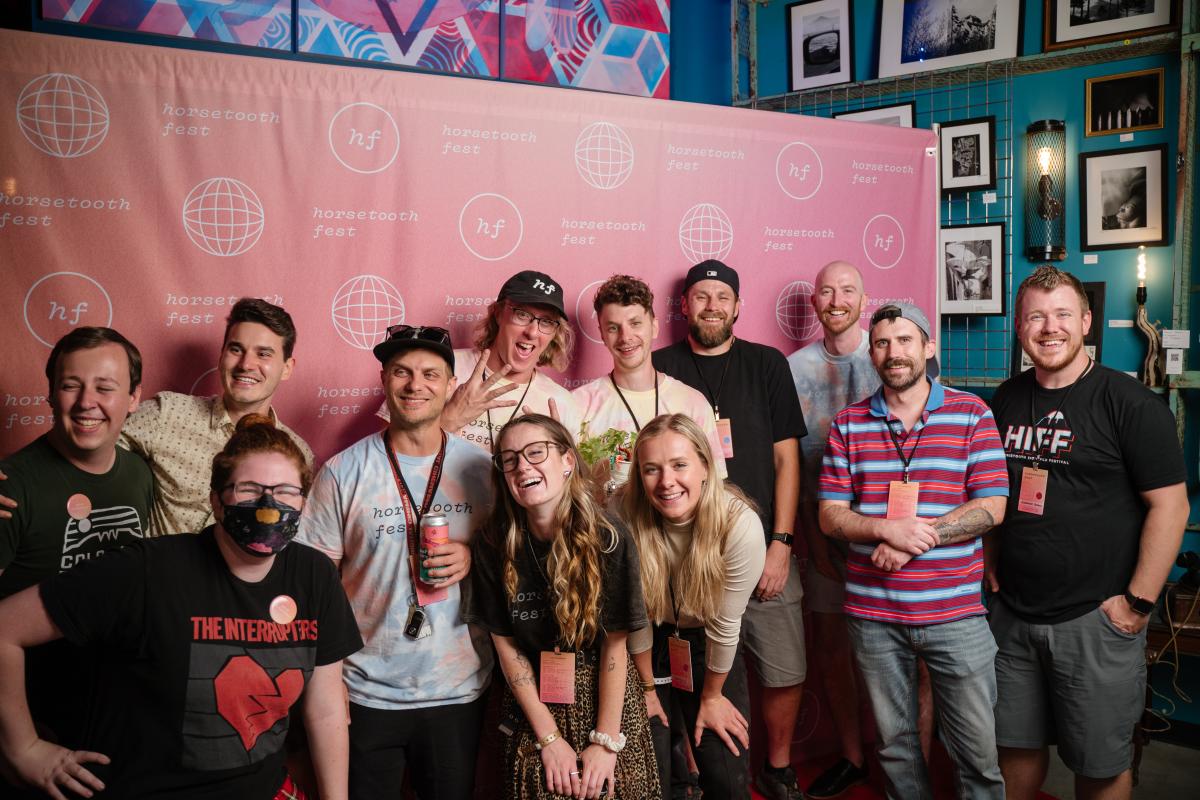 Horsetooth Fest is Northern Colorado's very own SXSW-style festival that welcomes thousands of patrons around Film, Tech, Art, and Music every September and it supports hundreds of local creatives. The 5th Year event takes place at various locations within walking distance in Old Town Fort Collins on September 8-10th. It's a can't-miss, rapidly growing event for patrons of all ages, with a portion of their proceeds supporting non profit organizations that help creatives sustain from their craft. Ticketing ranges from free/donation-suggested events welcome to the public to wristband-only entry for all-access fun and entertainment! Follow their social accounts for ongoing announcements throughout the summer!

Location: Downtown Fort Collins  
October 7, 2023
See a sea of cute corgis - many in costume - set against the changing fall leaves at this quirky event and return to Civic Center Park and Old Town Fort Collins on October 1, 2022. While the theme for this year is still up in the air, you can rejoice at the thought of an in-person (and in-corgi) parade and costume contest. Moreover, proceeds benefit 4 Paws Pet Pantry, Colorado Corgis and Friends Rescue, Wyoming Dachshund and Corgi Rescue, and Bandits BandAid. Tour de Corgi was founded in 2014 by corgi owner Tracy Stewart.
October 14, 2023
Gnar Runners and Sweetheart City Racing collaborate to bring this city-to-city race to life each fall. Traverse the paved trail system connecting Fort Collins and Loveland, and enjoy views for days as you traverse the urban and rural beauty of Northern Colorado. The route borders Fort Collins Natural Areas, Boyd Lake State Park, Loveland Open Lands and more.
Blue Sky (Trail) Marathon 
October 21, 2023
 Blue Sky Marathon is Fort Collins' original and only trail marathon. Explore the trails connecting Horsetooth Mountain Park and the Devil's Backbone Open Space on this north-south tour of the easternmost hogbacks of Northern Colorado. Prepare for 3,500 feet of elevation gain (and loss) on 100% dirt and 90% Colorado singletrack. The route features a little bit of everything and appeals to veteran trail runners and those hoping to experience their first trail adventure.
October 19 - 22, 2023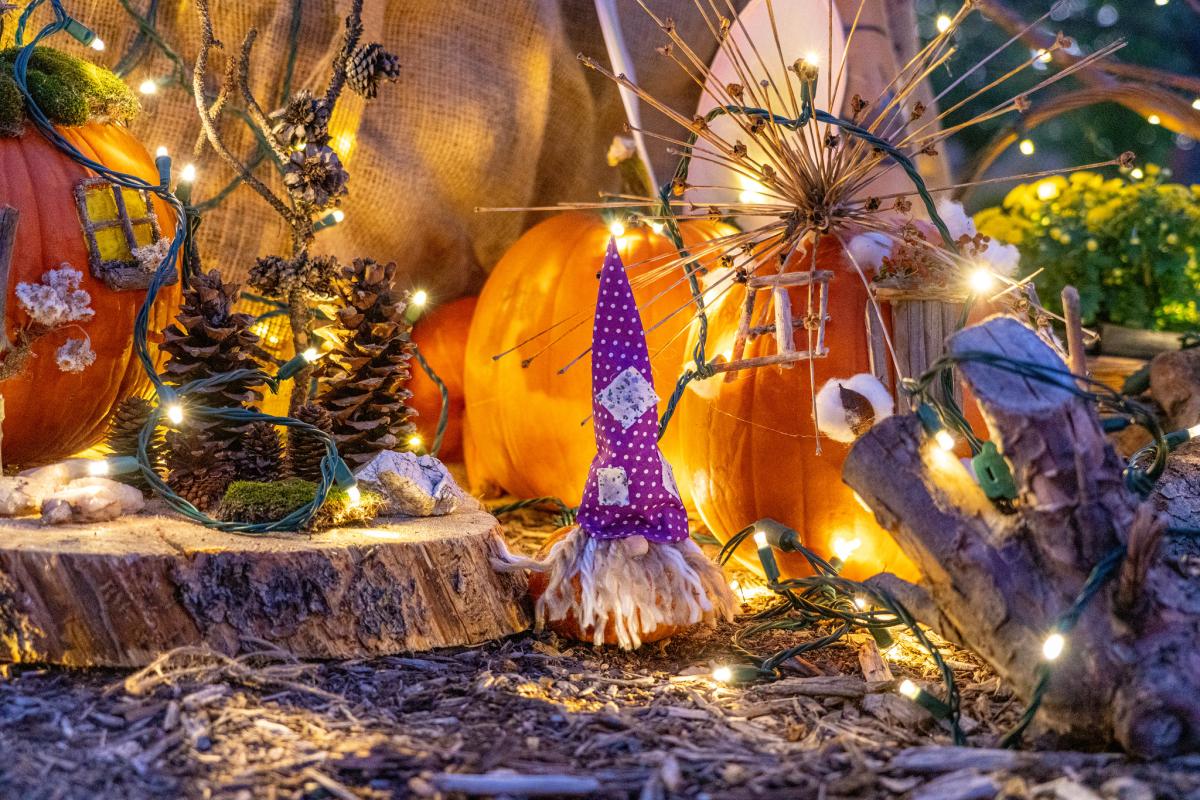 The Gardens on Spring Creek is once again hosting its fun-for-all-ages celebration of Halloween and the harvest with Pumpkins on Parade, Oct.19-22. Delight in the hundreds of locally grown pumpkins and gourds arranged across The Gardens in artistic displays, and enjoy fun and festive activities for the whole family. Costumes are encouraged! This event is candy-free as part of the Teal Pumpkin Project. More details at fcgov.com/gardens/pumpkins. Buy tickets in advance online: Adults/children 12+, $10; Children 5-11, $5; Children 4 and under, Free!
Halloween Organ Extravaganza 
October 31, 2023
An organ recital presented by the CSU School of Music, Theatre, and Dance, featuring classic - and not-so-classic works, including the famous Toccata and Fugue in D minor by Johann Sebastian Bach. "If you think organ music or organists are boring, this concert is designed to change your mind!" The concert takes place from 6 - 11 p.m. at the CSU School of the Arts. Buy tickets in advance online: Adults, $14; Seniors (62+), $12; Youth (under 18), $4.
November 1, 2023
See a beautifully and richly decorated altar that honors those who have come before us during this colorful celebration. This cultural event takes place in Old Town Square from 8 a.m. to 5 p.m. on November 1. Enjoy a spectacular altar, mariachi band, and tributes. More details to come.
November 3, 2023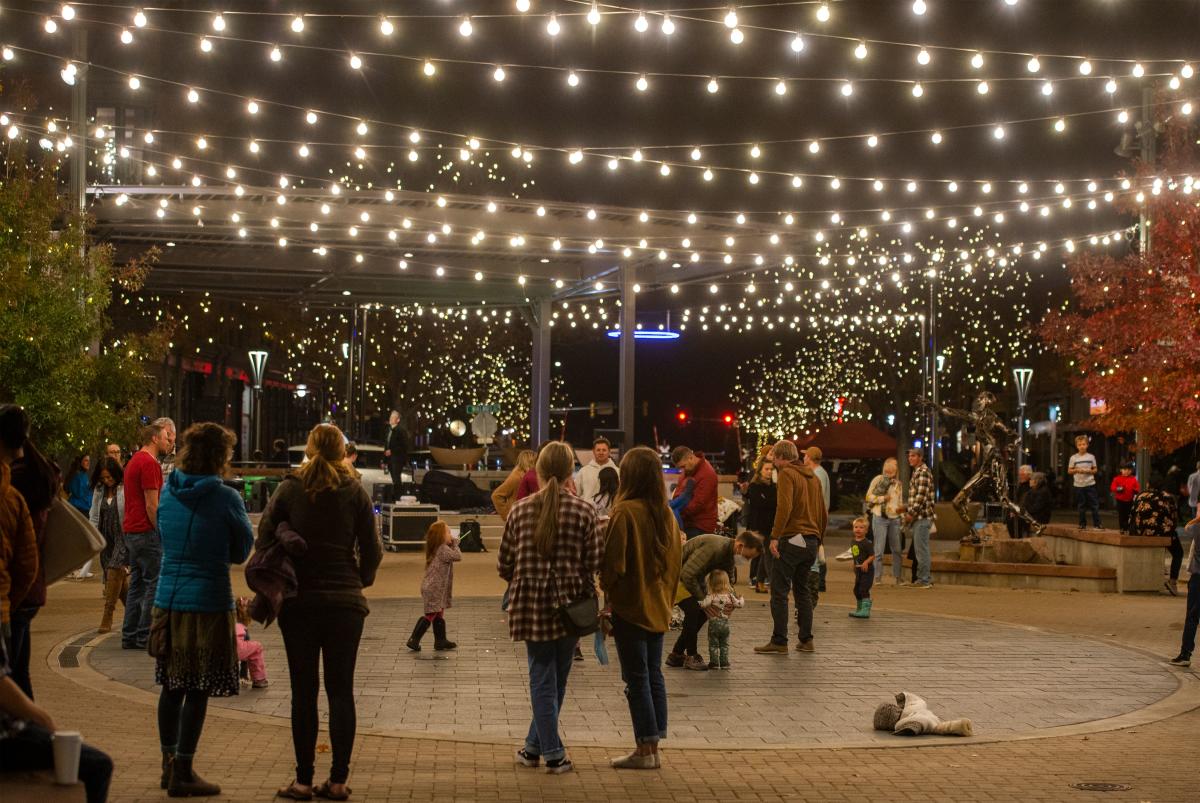 This annual Holiday Lighting Ceremony in Old Town Square kicks off the holiday season in downtown Fort Collins. The ceremony will consist of live entertainment and a countdown with local dignitaries from 5:30-7 p.m. The lights are expected to turn on after a short countdown at 6:30 p.m. Every night from the first week in November through Valentine's Day, the lights will be turned on in Old Town Fort Collins. Twenty-two block faces of downtown will be illuminated with thousands of strands of lights in alleyways, along sidewalks, and within tree tops. The impressive display of low-energy and sustainable LED lights can be enjoyed anywhere along College Avenue, the northern boundary of Laporte Avenue, and continuing south to Magnolia Street. Trees will be lit along Walnut Street, Linden Street, Pine Street, Old Town Square, Oak Street Plaza, and Mountain Avenue.
Harvest Extravaganza
Here are a few of our favorite local pumpkin patches and farms offering all sorts of fall family fun:
The Bartel's Farm – a huge selection of pumpkins, corn mazes, and hayrides.
The Farm at Lee Martinez Park – visit the farm animals and take a hayride. There's also a pumpkin patch to pick out the perfect future jack-o-lantern.
Northern Colorado Corn Maze – Jack Lantern's Corn Maze is a Colorado favorite.
Something from the Farm – This family-owned farm features an organic pumpkin patch, hay bale maze, hayrides, a pumpkin catapult, and more.
Fritzler Farm Park – Located in LaSalle, attractions at the farm include a corn maze, pumpkin patch, pedal go-carts, barrel train, pumpkin cannons, slide mountain, and more.
Spooky's Pumpkin Patch — Choose from a variety of pumpkins, gourds, carving kits, and even straw bales and corn stalks for your fall decorating needs at this patch, located on South College Avenue.