There are so many great family-friendly activities to do in Fort Collins during the winter holiday season. This town has so many different options available  for families to have all sorts of fun. If you are planning a visit to Fort Collins this winter season, we have compiled a list of must see things for the ultimate family-fun experience. If you are staying overnight in Fort Collins we have numerous Holiday Lodging Specials currently taking place.
Visit with Santa
What's more fun with the family than a visit with Old Saint Nick? The kids get to tell Santa exactly what they've been dreaming for on the big day and the parents get to snap a photo that will bring with it long lasting holiday memories.
Go see Santa in Old Town Square
Kids can share their wish lists with Santa:
Dec. 16th – Dec. 24, Noon-6:00 pm (Santa's workshop closes on Christmas Eve at 4:00 pm.)
Foothills Mall
Kids can visit with Santa in Grand Court of the Foothills Mall
Dec. 17th – Dec. 23rd, Daily from 10 am-8 pm | Christmas Eve, 9 am– 4 pm
Gardens on Spring Creek
Kids can visit with Santa:
·         Dec 2nd – Jan 8th, 5-9 pm during the weekends (Friday, Sat, and Sun)
Celebrate NYE at the Family-Friendly Event "First Night"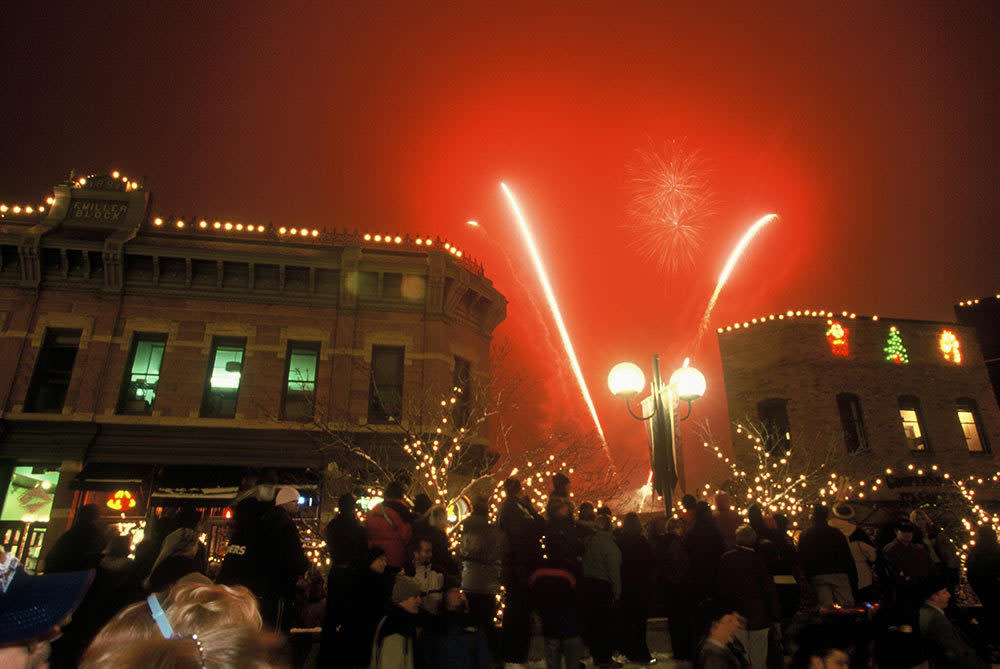 Make plans to be Downtown on New Year's Eve for First Night Fort Collins! This is a non-alcoholic, FREE, family-oriented, celebration geared towards an audience of all-ages. It features over 30 performances spread across seven venues throughout Old Town. The theme this year will be "Winter Wonderland". There will be opportunities to enjoy international dance, live theater and magic shows, comedy, music and singing, wandering entertainment in Old Town Square and more! Plus, the kids will have plenty of room to run with a "bounceland" of giant inflatables, face painters, a Kids' Countdown in the Square that blasts off at 5:30 pm, plus fireworks at 10:00 pm to finish off the night!
Get Lost in the Holiday Light Displays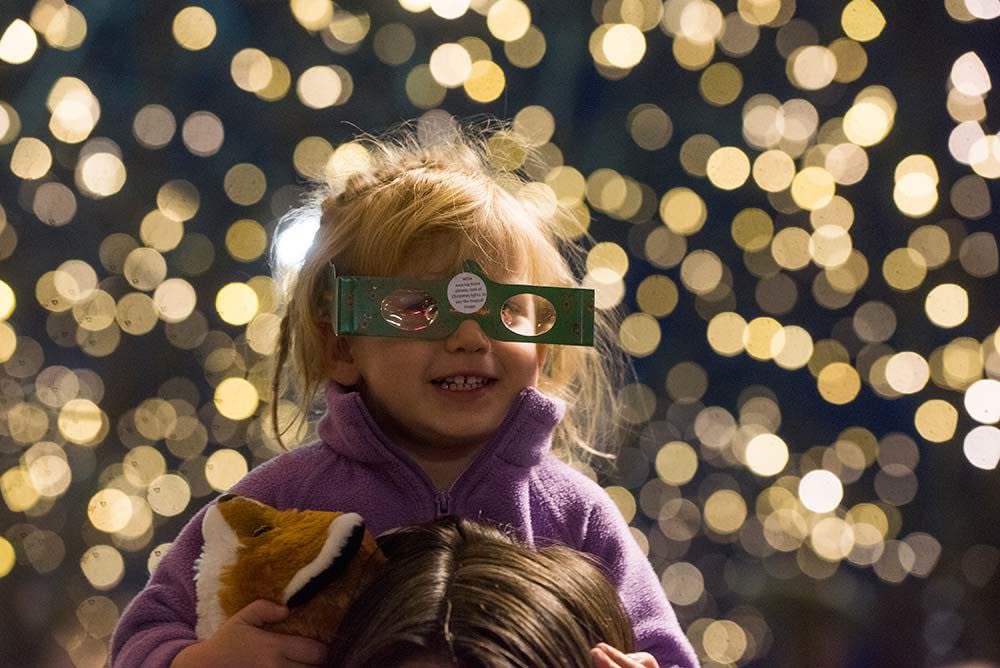 Downtown Holiday Lights
As it always has, Historic Old Town Fort Collins will light up with thousands of strands of holiday lights that illuminate the streets throughout all of beautiful downtown. The stunning display of low energy/sustainable LED lights spans seven blocks, lighting Old Town's trees, European-inspired alleyways and beautiful storefronts. You can experience the downtown lights every night through February 2017. 
Front Range Village
From now through January 1, 2017, there will be special effect lights shows every evening. There will be three daily times for the light show: 6:15 PM, 7:15 PM, and 8:15 PM. The show will take place along Main Street at Front Range Village.
Gardens on Spring Creek
One of Northern Colorado's best holiday traditions include the twinkling lights at the Gardens on Spring Creek. These lights can be seen all the way through January 8th. The lights can be seen every evening from 5:00-9:00 p.m. during that time period including Christmas Eve, Christmas Day, New Year's Eve, and New Year's Day.
Woodward Governor
Woodward has been illuminating its Drake campus during the holiday season for quite a while. This lights display has an easy to get to central location in Fort Collins just off East Drake Rd. between Stover and Lemay. As you enter, we suggest tuning your radio to 92.7 FM for Holiday music as you go through the display. The hours you can see the lights will be from 6-10 pm during the month of December.
Anheuser Busch Brewery Lights
The Anheuser Busch Brewery Lights is becoming quite the Holiday spectacle in Fort Collins. They offer everything one could imagine from fire pits to a tree maze to s'mores roasted on that open fire – and did we forget to mention the brewery lights?!
Fly with the Pterosaurs at the Fort Collins Museum of Discovery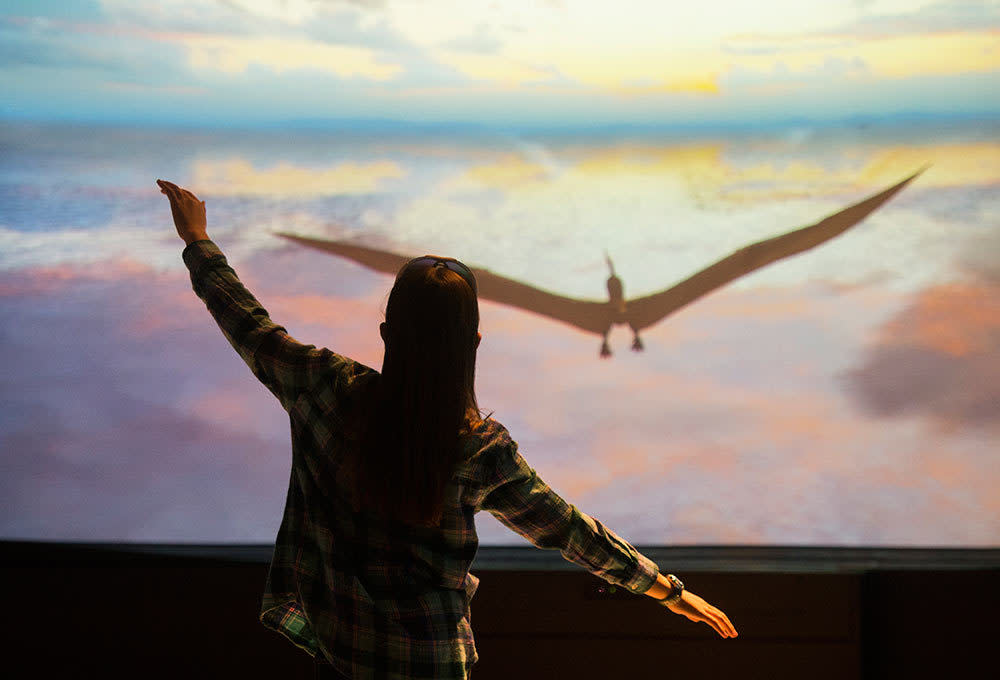 They flew with their fingers. They walked on their wings. Some were gigantic - others could fit in the palm of your hand. Millions of years ago, while dinosaurs walked the Earth, Pterosaurs took control of the skies! From November 17, 2016 - April 2, 2017, visit the Fort Collins Museum of Discovery and discover this incredible animal firsthand.
Immerse yourself in this interactive exhibition and explore the remarkable diversity of the Pterosaur species. Travel back in time and take off with these prehistoric kings of the air who ruled the skies during the time dinosaurs dominated the land. You will be able to explore hands-on interactive apps, see rare fossils, walk under life-size models, and soar through the skies over prehistoric landscapes as you pilot your own Pterosaur in the Virtual Flight Lab.
Enjoy Ice Skating with the Family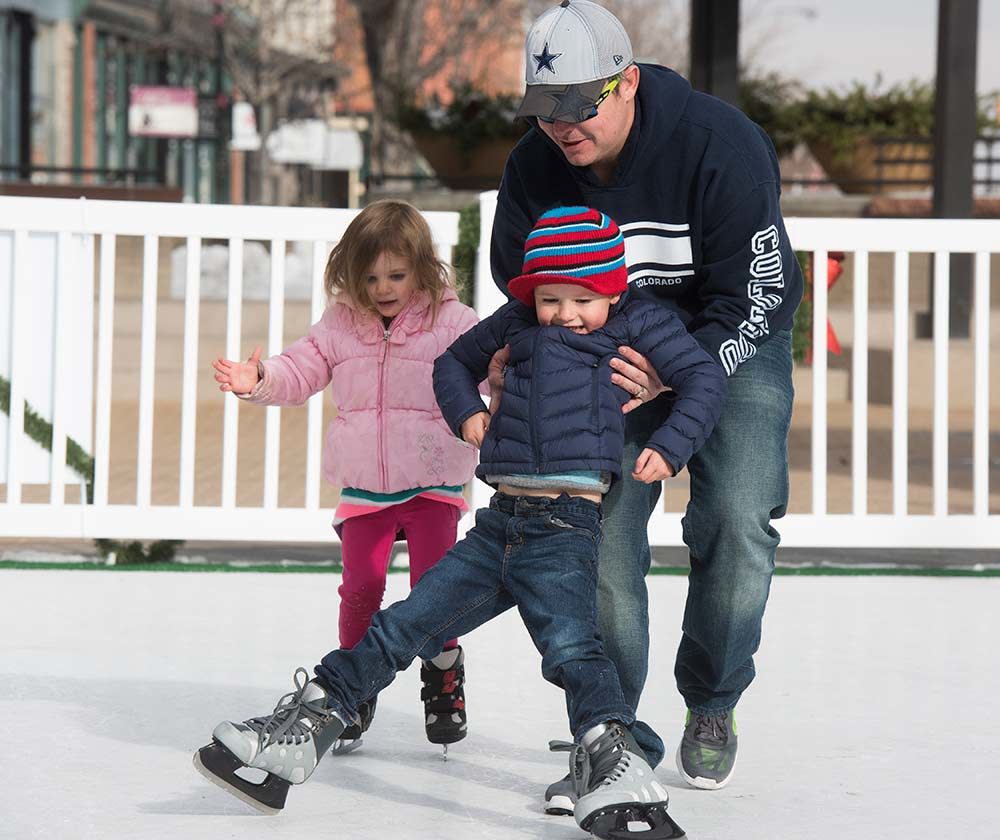 Old Town Skating Rink
Shop, Skate & Discover Downtown this winter holiday season in Old Town Square! The newest addition to the square is a beautiful, family-friendly skating rink! It only costs $2 to skate and $1 for rentals!
Foothills Mall
This marks the first year The Pond will be open for ice skating on the East Lawn at the Foothills Mall. Located in the center of The Pond is a stunningly beautiful tree that is covered in lights, making for quite the night time skating experience.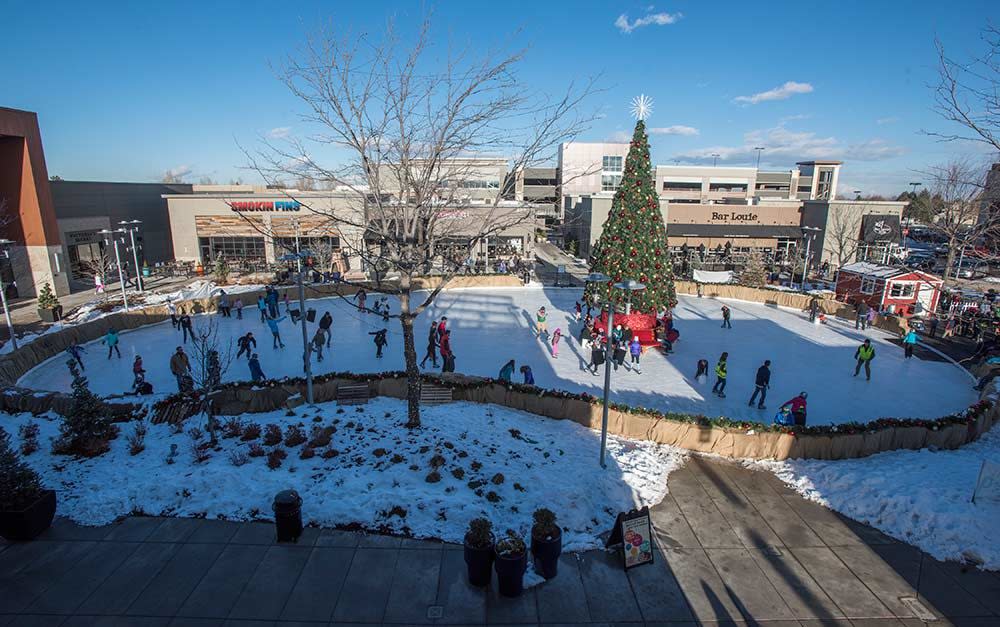 Sheldon Lake at City Park
You and the family can enjoy natural ice-skating at City Park. Sheldon Lake at City Park designates a safe skating area for those who are looking to enjoy a skate on the lake.
EPIC
The Edora Pool and Ice Center is celebrating its 30th anniversary and is now open to the public after undergoing an extensive renovation. EPIC is now better than ever and is calling all ice skaters.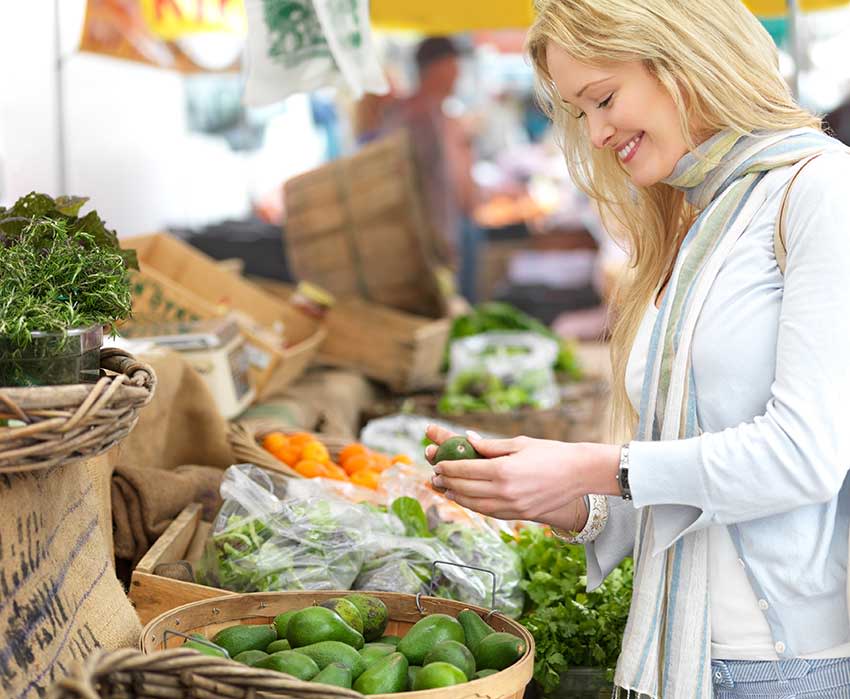 When: 9 a.m. to 3 p.m. every Saturday
Where: Opera Galleria, 123 N. College Ave.
Fort Collins offers the only Winter Farmers' Market in Northern Colorado, featuring rows of beautiful winter produce like fresh greens, root vegetables, local mushrooms and soft cheeses from the Fort Collins-based MouCo Cheese Co. among other things. This winter market truly brings to light the craft culture in Fort Collins with tables of local homemade artisan crafts. The market is open on Saturdays throughout the winter and is located at Opera Galleria 123 N College Ave.
Shop until you Drop
With options to support local all around Old Town, to big mall shopping at the Foothills Mall, to outdoor store front shopping in Front Range Village, Fort Collins has a little bit of everything when it comes to finding the perfect gift for that special person or for yourself. So, if you're looking for last minute gifts or if you're looking to spoil yourself after the Holidays, Fort Collins is your one stop shop for everything you need.
---