As the weather continues to heat up, so does Fort Collins' return to live entertainment scene. Here are some of the live shows on tap for May:
Laugh Out Loud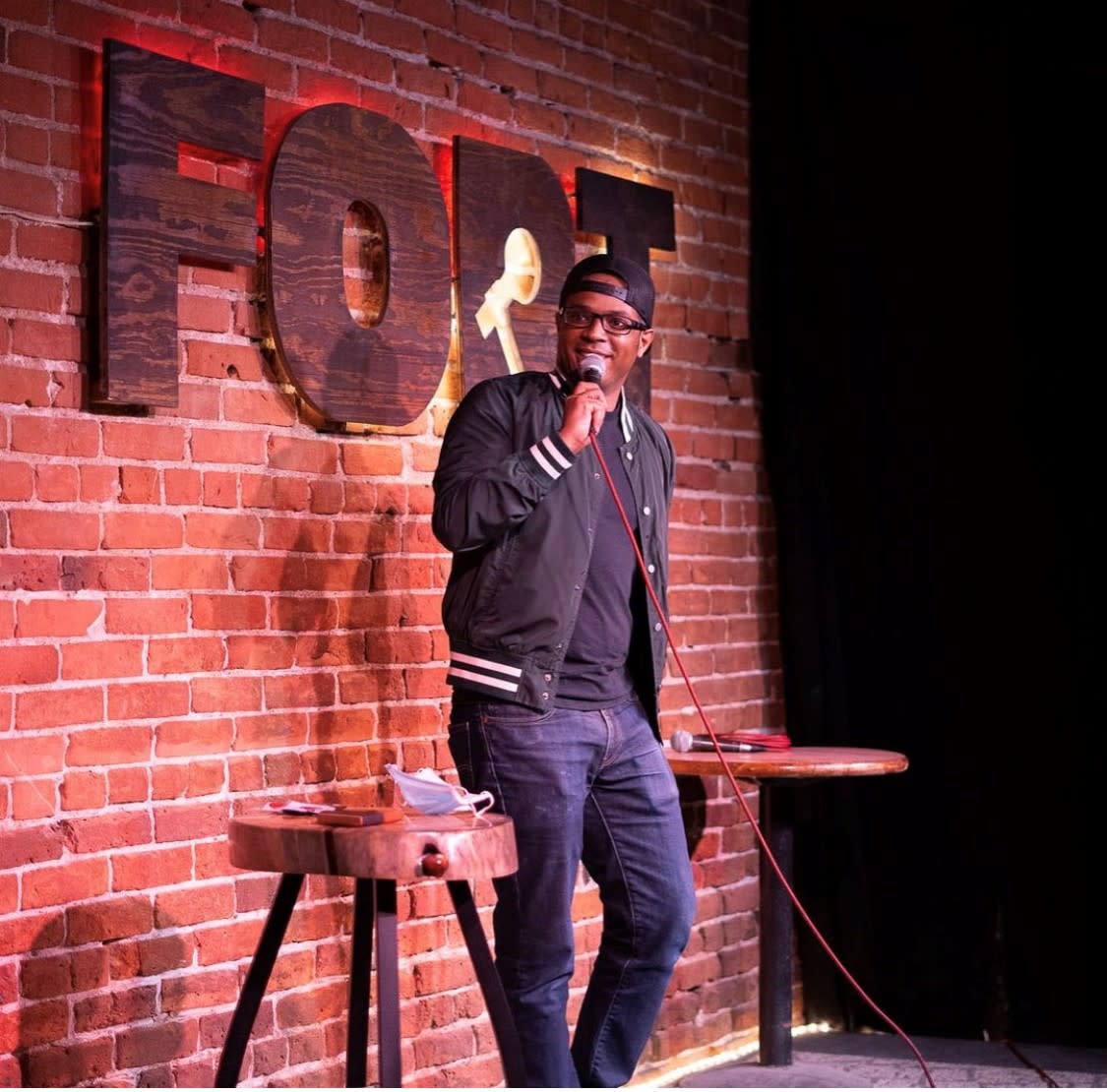 This spring, Fort Collins' first comedy club in 30 years, The Comedy Fort, launched. Located in the former Old Town music venue Hodi's Half Note, the club has been bringing a solid string of funnymen and women to town. May is no different. Sam Tallent headlines The CO Show on May 6; NYC-based stand up comedian Carmen Lagala (who made her TV debut in 2018 on the Late Show with Stephen Colbert) performs May 7 and 8; special guest Al Jackson headlines The CO show on May 13; funny woman Jackie Kashian (of The Dork Forest, Jackie and Laurie Show) performs May 14 and 15; Mo Mandel, who has performed on Comedy Central and the Late Late Show, lands at the venue May 21 and 22. Check the website for tickets and additional acts.
Live on the Lanes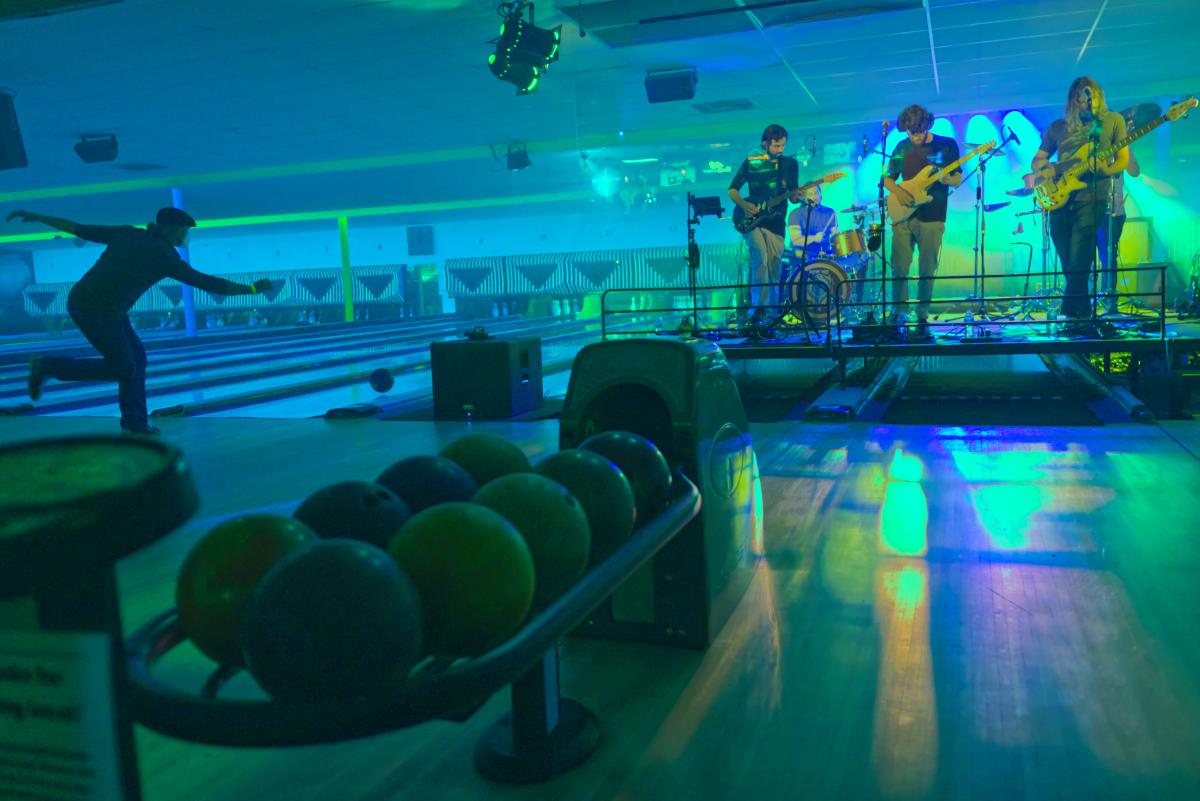 Chipper's Lanes introduces Live on the Lanes, weekly concerts sponsored by Mishawaka Amphitheatre. One ticket is good for one lane or general admission. Or purchase a six-person lane, which includes bowling. See Duffrey + Crimbrule on May 15. Doors open at 7 p.m. and the show starts at 8 p.m. Details here. Ticket reservations are required.
Music at The Mish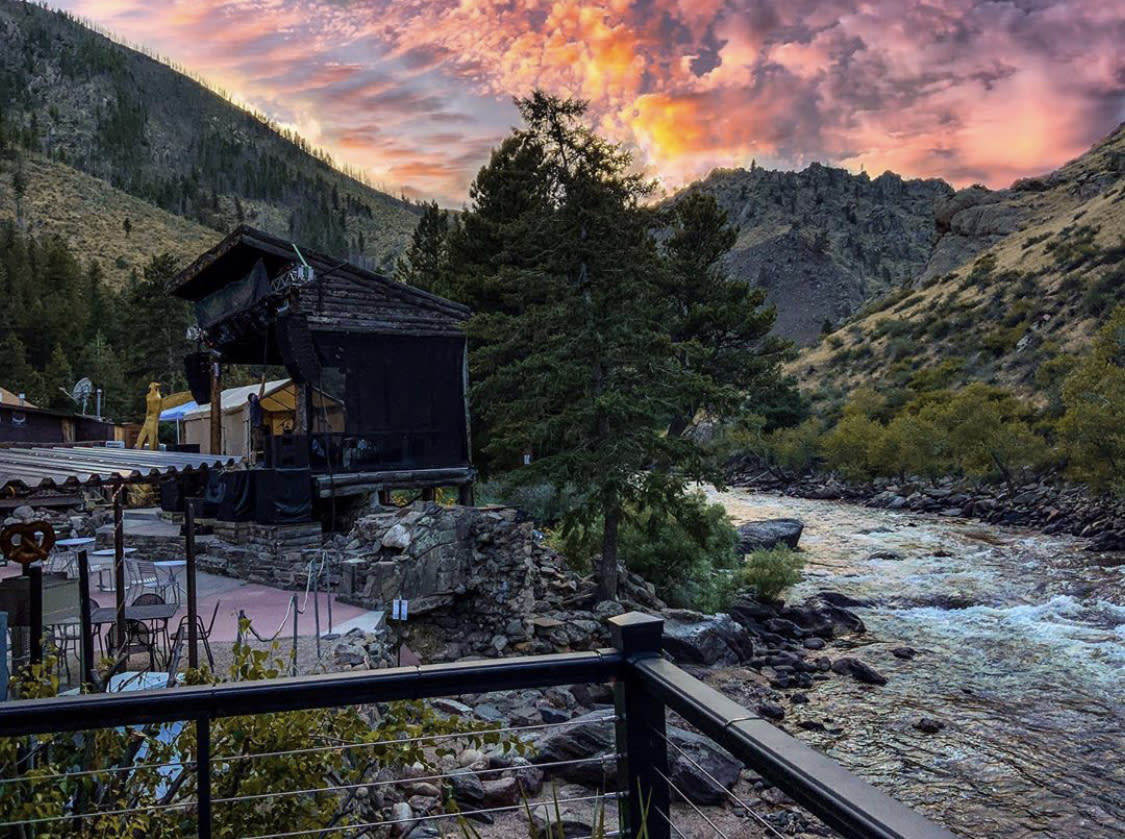 The iconic Mishawaka Amphitheatre (called "The Mish" by locals) is a bucket-list venue in Poudre Canyon that celebrated its 100th anniversary in 2016. This month, there's a slew of shows on the schedule. Tickets are already sold out for some of the shows taking place this month so purchase soon if you want to see Eminence Ensemble and Shred is Dead on May 21; Cycles with The Midnight Snack featuring Casey Russell and Chris Duffy (Magic Beans), Will Trask and Taylor Frederick on June 4; Satsang with Graham Good on June 9 and Satsang with Samoo on June 10; Tenth Mountain Division 'Butte La Rose' Album release party with High Country Hustle on June 18 (on sale soon); or Trout Steak Revival on July 2.
Rock out at The Aggie
The historic Aggie Theatre, a live music institution in Fort Collins for over 100 years, is once again hosting live music on its stage. Reserve a four or eight-person table on the website in advance. Some of the shows for May are already sold out, but An Evening With Random Rab is set for May 13 and 14; Zion with DJ Cavem is May 20 (two shows); Krushendo & Elcrx with Comisar, Enera & Air Rain on May 22; Shaun Mercier featuring DJ Lokee with special guests is May 27; SoDown with Since JulEye is May 28; and Venture Still with Sugar Britches and Wrenn & Ian is May 29. Shows are limited to 100 guests.
Intimate shows at The Armory
Concerts at The Armory (sister venue to Washington's, one of the area's most popular music venues) pair a local artist with a nationally-known musician in an intimate 200-capacity (seated) listening room. Looking ahead to May, Singer/songwriter Marc Broussard will perform his Bayou soul music — a combination of funk, blues, R&B, rock and pop — on May 22 (rescheduled from a 2020 show that was canceled).
Music and Dance at the Lincoln Center (and Outdoors Around Town)
The Lincoln Center has a few shows in May and June to get excited about, many of which take place at outdoor venues. The Debut Theatre Company performs "East of the Sun & West of the Moon" on May 7 and 8 and May 14 and 15. Seating is limited and there is also a livestream option. Dance Express presents Studio Concert 2021 on May 16; "Tiny Beautiful Things," presented by Openstage Theatre & Company, takes place various dates May 28-June 12 in the backyard of the Fort Collins Museum of Discovery; Cleo Parker Robinson Dance Ensemble performs June 17 at the Gardens on Spring Creek; OpenStage Theatre & Company performs Ken Ludwig's Sherwood: The Adventures of Robin Hood June 26-July 24 in the Park at Columbine Health Systems.
Thursday Night Candlelight Dinner & Live Music
Guests staying at the Edwards House, a historic boutique inn located in downtown Fort Collins can experience Thursday Night Live Music on Thursday evenings in the garden pergola. Whether you are looking for an elegant date night, or an enjoyable time with some close friends, Thursday Night Live Music at the Edwards House will exceed all your expectations. Enjoy a five-course chef's menu dinner prepared by a guest chef from a local restaurant, sample drinks from bartender extraordinaire "Meet Sauce", and listen to live music by guitarist Max Mackey from 6 to 8 p.m. Ryan Damasky of Bistro Nautile is slated for May 27. New dates will be added soon and listed here.
Classical Music + Poetry
The Church of Beethoven NoCo is presenting a series of live indoor/outdoor classical music concerts on various Sundays beginning May 23 (going through Sept. 19) at 3 p.m. at the Hillside Vineyard in Fort Collins. The concerts, which are an hour-long, also include poetry. Ticket prices start at $9 with advance purchase.
Save theDate Night at the Gardens
Looking ahead to July, the Gardens on Spring Creek is hosting a Friday night date series. Enjoy an intimate dining and musical experience in the middle of the beautiful botanic gardens on July 16 and Sept. 10. Rusty 44 will perform rustic roots music as the July 16 event. Clark Street Station will perform classic rock at the Sept. 10 event. Tickets for the July event will be on sale soon. Keep checking the website.