As we roll into summer, the live music and entertainment scene in Fort Collins continues to heat up. Here are some of the live shows on tap for June:
Thursday Night Lights returns
Bohemian Nights presents Thursday Night Live concerts at New Belgium Brewery at 500 Linden Street this summer. Concerts are scheduled for 7-9 p.m. every Thursday through Aug. 3. The lineup includes Mono Verde Collective on June 10; LAPOMPE on June 17; Bonnie & Taylor Sims Band on June 24; Manuel Molina on July 1; Otis Taylor Duo on July 8; Kind Dub and Friends on July 15; Liz Barnez Trio on July 22; Crooked Rugs on July 29; Whippoorwill on Aug. 5.
Rhythms at the Rat
Magic Rat, located in Old Firehouse Alley adjacent to The Elizabeth Hotel in Old Town, offers swinging sounds on tap weekly, from big-name artists, to local late-night jam sessions. Sugar Britches performs June 17; Haraldson 4 performs June 19; and Drifting West is slated for June 24.
Live tunes at the Food Truck Rally
Get ready for Tuesday night tunes at the FoCo Food Truck Rally taking place at City Park this summer. The rally features more than 15 food trucks set up on Sheldon Drive near West Mulberry Street. In addition to delicious food, enjoy live music by local musicians picked by Mishawaka Amphitheatre. Follow FoCo Food Truck Rally on Facebook to see the food truck and music lineup. Leashed pets are welcome and BYO seating.
Time to LOL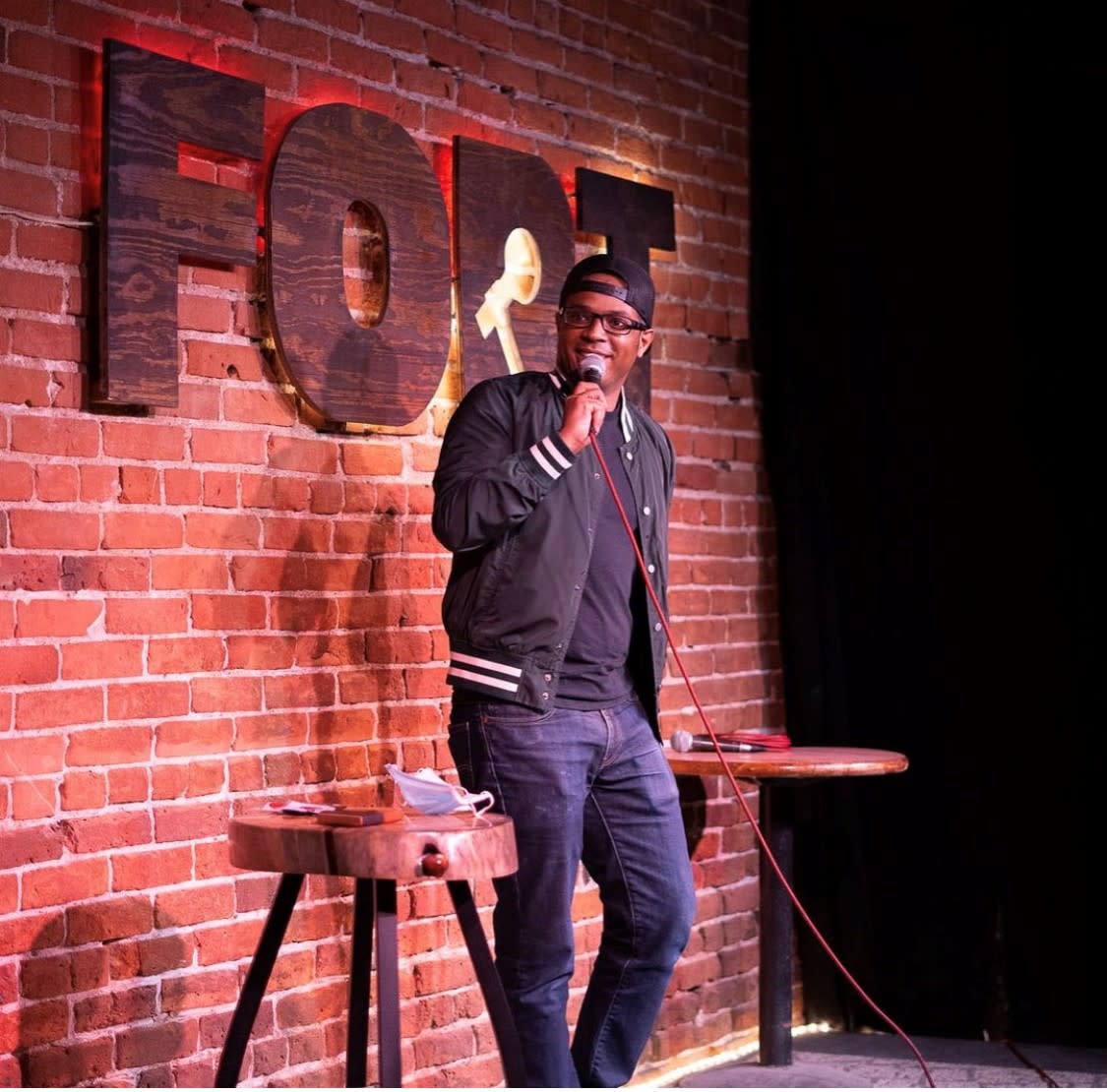 Photo Credit: Melissa Leavenworth  

This spring, Fort Collins' first comedy club in 30 years, The Comedy Fort, launched in the former Old Town music venue Hodi's Half Note. Ever since the club has been bringing a solid string of funnymen and women to town. In June, comedian Sean White (seen on Comedy Central) performs June 4 and 5. The Co Show with David & Dan is set for June 10 and 17. Funnywoman Amy Miller (one of Comedy Central's Up Next comics for 2018 and a favorite on Season 9 of Last Comic Standing) performs June 11 and 12. Comedian Nick Hoff (SiriusXM radio show host) lands at the venue on June 16. Called a "philosopher with a microphone," Johnny Taylor performs June 18 and 19. Check the website for tickets and additional acts.
Live on the Lanes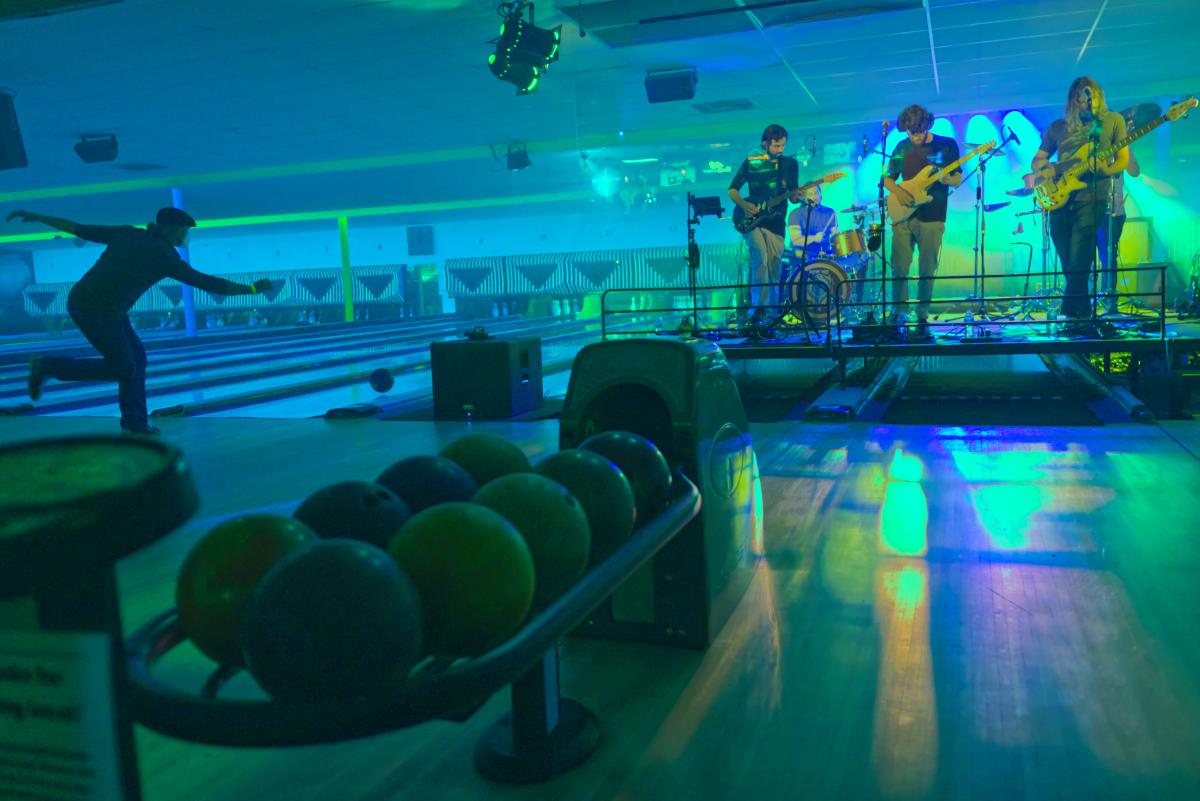 Chipper's Lanes hosts Live on the Lanes, weekly concerts sponsored by Mishawaka Amphitheatre. See Tantric on June 19; Ferguson, Carbone & Peck perform June 23; School of Rock take the stage June 27. Looking ahead, Liver Down the River performs July 23; The Pamlico Sound is July 24; and The Greenhouse Band is July 31. Doors open at 7 p.m. and the show starts at 8 p.m. Details here. Ticket reservations are required.
Music at The Mish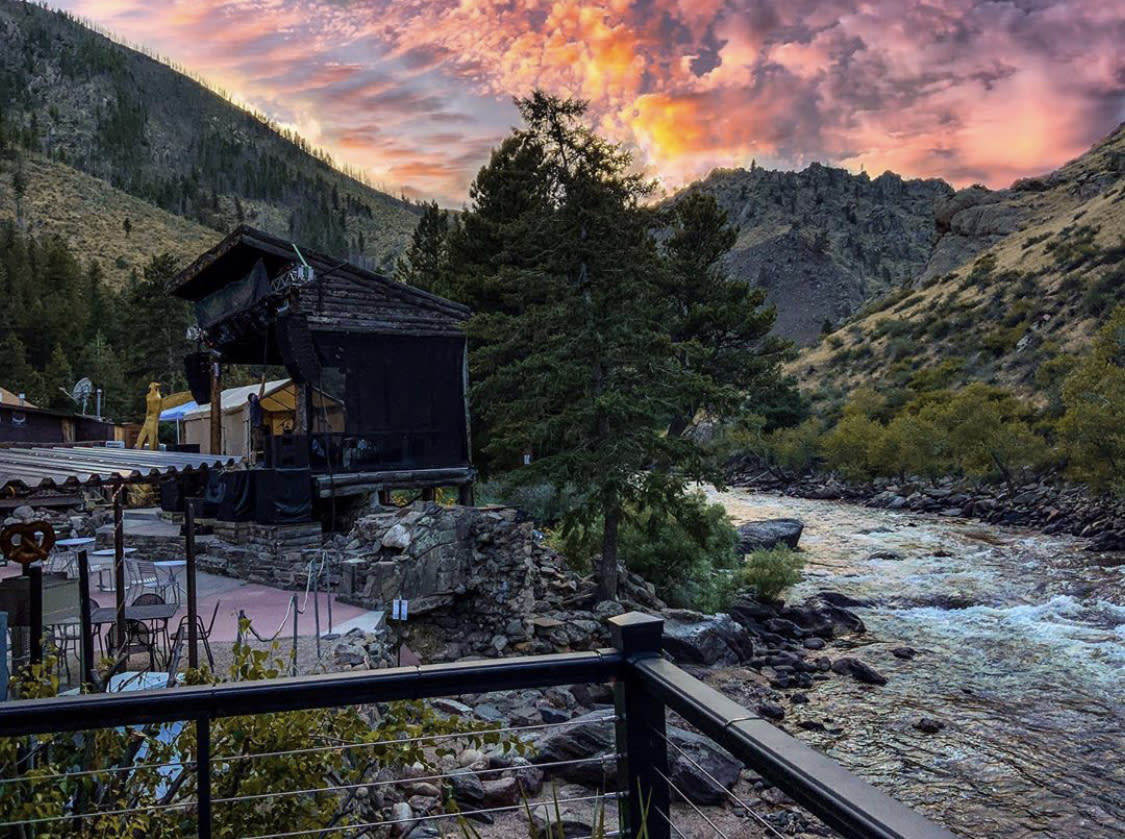 The iconic Mishawaka Amphitheatre (called "The Mish" by locals) is a bucket-list venue in Poudre Canyon with a packed summer schedule. Deep, Dark & Dangerous Presents: Truth with Angelic Root, ONHELL, Oxossi, Saltus, and DGTLVGBND perform on June 12. Next up, Tenth Mountain Division 'Butte La Rose' Album release party with High Country Hustle play  June 18. kLL Bill w/ Resonant Language and more is June 26. Flobots with The Burroughs and Wasteland Hop is set for July 3. Check out the website for more details.
Rock out at The Aggie
The historic Aggie Theatre, a live music institution in Fort Collins for over 100 years, boasts a stellar summer lineup. Native Station with 13 Fridays and The Crooked Rugs is June 12. Cordovas plus Great Peacock perform June 18. Scarypoolparty will perform two shows June 19. In the Whale plays June 20. Sam Riggs with Dustin Massey is set for June 24. Tickets are running low for The Steel Woods on June 25. And Donovan Frankenreiter wraps up the month with a show on June 30. Reserve a four or eight-person table on the website in advance.
Intimate shows at The Armory
The Armory (sister venue to Washington's, one of the area's most popular music venues) hosts nationally-known musicians in an intimate 200-capacity (seated) listening room. Looking ahead to fall, Skerryvore, a contemporary Scottish band, will perform on Sept. 22 (rescheduled from a spring 2021 show that was canceled).
Music and Dance at the Lincoln Center (and Outdoors Around Town)
The Lincoln Center has upcoming shows to get excited about, many of which take place at outdoor venues this summer. "Tiny Beautiful Things," presented by Openstage Theatre & Company, takes place various dates May 28-June 12 in the backyard of the Fort Collins Museum of Discovery; Cleo Parker Robinson Dance Ensemble perform June 17 at the Gardens on Spring Creek; OpenStage Theatre & Company performs Ken Ludwig's Sherwood: The Adventures of Robin Hood June 26-July 24 in the Park at Columbine Health Systems.
Thursday Night Candlelight Dinner & Live MusicGuests staying at the Edwards House, a historic boutique inn located in downtown Fort Collins, can experience Thursday Night Live Music on Thursday evenings in the garden pergola. Enjoy a five-course chef's menu dinner prepared by a guest chef from a local restaurant and listen to live music by guitarist extraordinaire Max Mackey from 6 to 8 p.m. Ryan Damasky of Bistro Nautile is slated for July 8. New dates will be added soon and listed here.
Classical Music + Poetry
The Church of Beethoven NoCo is presenting a series of live indoor/outdoor classical music concerts on various Sundays this summer through Sept. 19 at 3 p.m. at the Hillside Vineyard in Fort Collins. The hour-long concerts also include poetry. Ticket prices start at $9 with advance purchase.
Date night at the Gardens on Spring Creek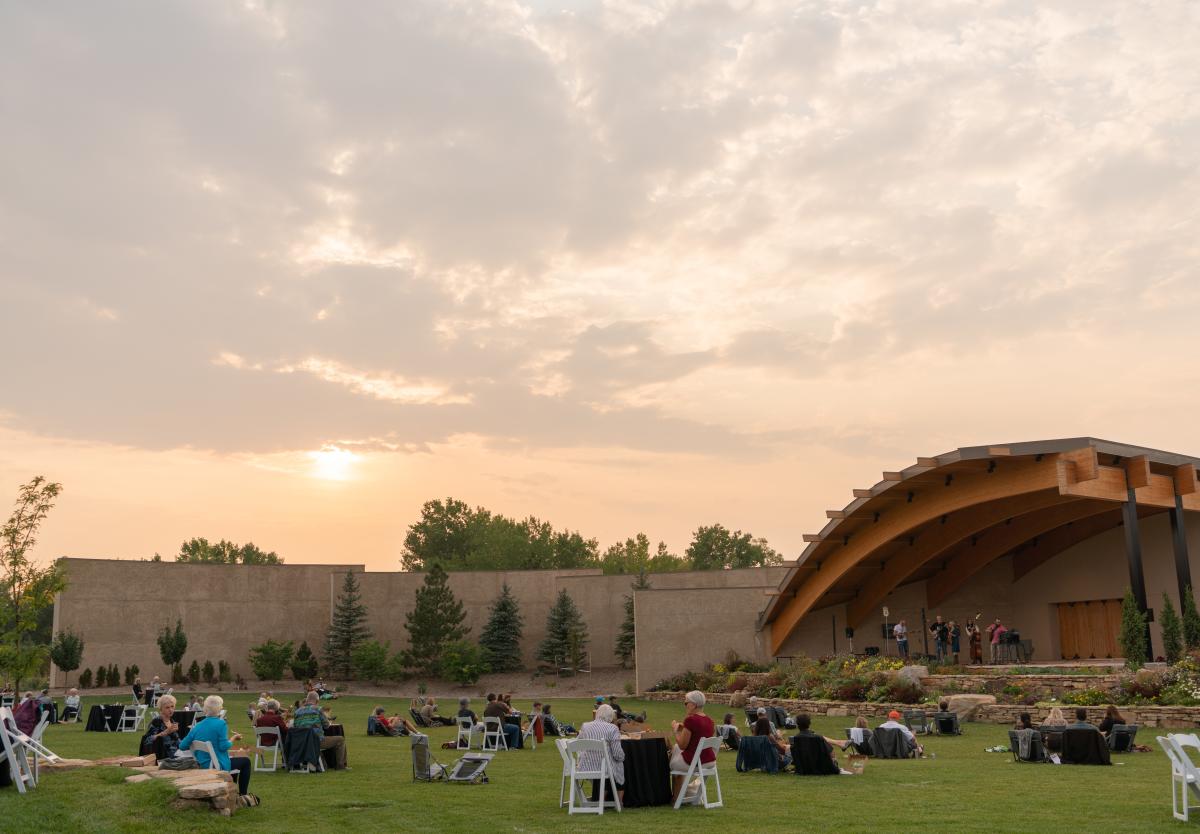 Looking ahead to July, the Gardens on Spring Creek is hosting a Friday night date series. Enjoy an intimate dining and musical experience in the middle of the beautiful botanic gardens on July 16 and Sept. 10. Rusty 44 will perform rustic roots music as the July 16 event. Clark Street Station will perform classic rock at the Sept. 10 event. Tickets for the July event will be on sale soon. Keep checking the website.