Fort Collins boasts a deep-rooted music scene, with plenty of live music venues as well as some unexpected ways to satiate your love of music. Read on for a handful of surprising ways to scratch your music itch in FoCo.
A Vinyl Experience
A vinyl record store opened in Old Town Fort Collins in 2018. All Sales Vinyl caters to music aficionados who understand there's a deeper experience available from a record than merely streaming an album.
"People of all generations are not only hearing the difference in the vinyl album but ... are able to see the album art, which is pretty amazing, and get to hold it in their hands, see who played on the album and get all the experiences you lose when you're just streaming," said Owner Mike Fogerty.
Spin (or Jam Out) Where You Stay
The gorgeous Elizabeth Hotel is a  boutique hotel that earned the honor of being the city's first four-star hotel when it opened in 2017. Listen to records via the in-room record player or make your own music in the lobby lending library full of musical instruments. If you stay in the Music Suite, you can channel your inner DJ with the high-tech record player and sound system, as well as tickle the ivories on your very own baby grand piano. Sip on a cocktail while listening to jazz music at the rooftop Sunset Lounge, or everything from rock 'n roll to folk, funk, and bluegrass at The Magic Rat live music venue.
Photo Credit: Graham Johnson    
Music District Nurtures NoCo Music Landscape
The Music District is helping drive the city's thriving music landscape by serving as a musical incubator. The district's campus boasts gathering spaces, apartments for artists-in-residence, a radio station, state-of-the-art rehearsal studios, and performance spaces, making it a creative playground for the music community. Take lessons, rent equipment, write or compose in the treehouse or another space, and learn production skills; you can do all of this and more at the district, which is backed by the Bohemian Foundation and aims to attract both music lovers and novice-to-pro musicians. With a slew of workshops and events on tap for 2019, they hope to get everyone involved in some way.
Learn About Music
Jam out on guitars, drums, marimbas, and even a theremin at the Fort Collins Museum of Discovery, which features a permanent music-oriented exhibit. The Music & Sound Lab explores the physics of sound, the history of the Fort Collins music scene, and some of the technology behind everything from Edison wax cylinders to iPods. The museum's OtterBox Digital Dome Theater hosts concerts as well as showings that explore art, science, and history.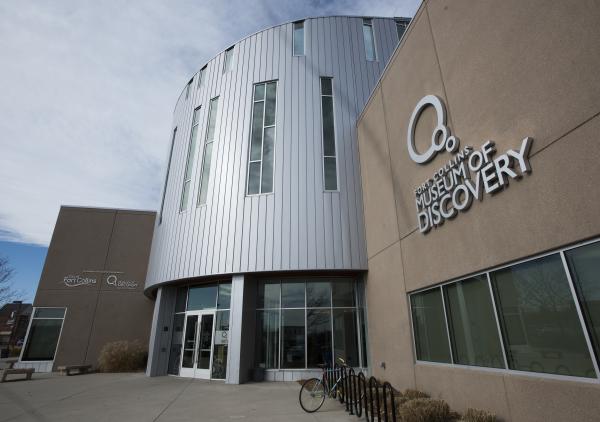 Add FoCoMX to Your 2023 Calendar
Held every spring in Old Town, FoCoMX is a popular event featuring over 300 Northern Colorado-based bands at more than 30 downtown venues. Next year's event is tentatively slated for the end of April 2023.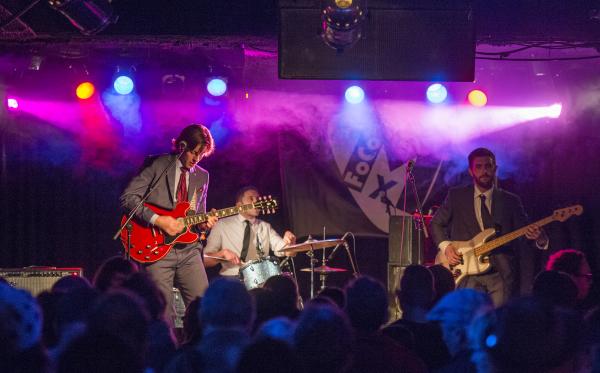 Unique Places to Enjoy Live Music
While traditional music venues like Washington's and The Aggie offer wonderful live music experiences, you may not be aware of the more unique spaces to catch a live performance. The Lyric is a locally owned independent movie theatre and event space that hosts regular live music with plenty of upcoming shows. For an upscale musical delight, try unwinding at the Sunset Rooftop Lounge with live contemporary jazz in the evenings, or make your reservation for an elegant High Tea experience on Sundays.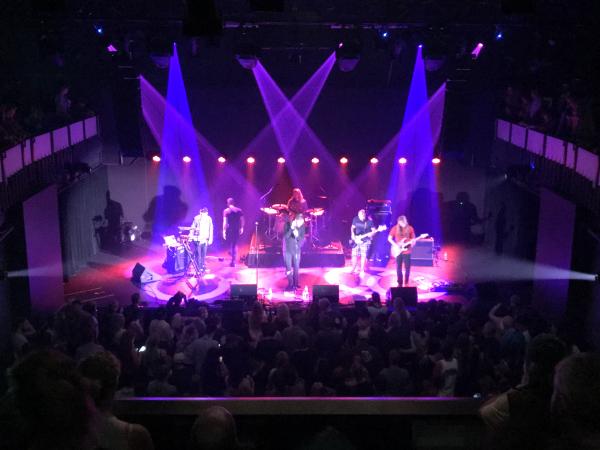 Music All Week Long
Live music can be heard any night of the week in Fort Collins