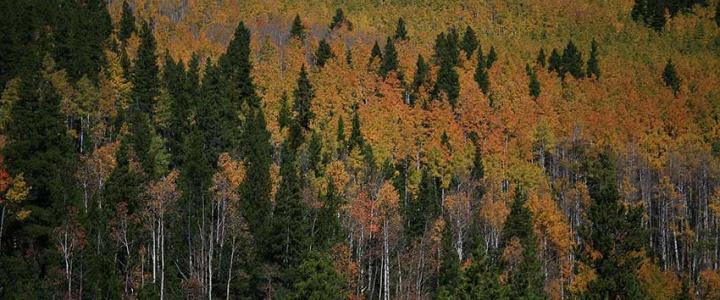 Seeking out fall colors is a great way to explore Fort Collins and surrounding areas during one of its most beautiful seasons. The peak season for fall foliage typically runs from the last week in September to the second week of October. But, for those wanting to get a head start you can find fall foliage as early as mid September in Northern Colorado.
Fort Collins' proximity to the Cache la Poudre River Canyon and Rocky Mountain National Park makes our city a leaf peeping mecca. Fort Collins is the perfect place to make your hub during your search for beautiful fall colors. The Poudre Canyon is just 15 miles north of Fort Collins and Rocky Mountain National Park is approximately 45 miles south of Fort Collins. Make these short drives and prepare to be amazed by the orange and yellow spattered mountain sides.
The gold, orange, and red leaves sprawl as far as the eye can see as you wind your way through the beautiful Rocky Mountains. Just remember to be prompt during peak season because you only get two weeks to soak it all in. Don't hesitate, Book your room today!
Best displays of fall colors around Fort Collins: