While there isn't a shortage of date ideas and adventures available in Fort Collins, there are a few considerable options that are incredible no matter the season. Whether you're looking to stay warm on a frigid winter morning or seek out the sun on a summer evening, we have you covered with these top five picks.
ESCAPADE AT THE EXCHANGE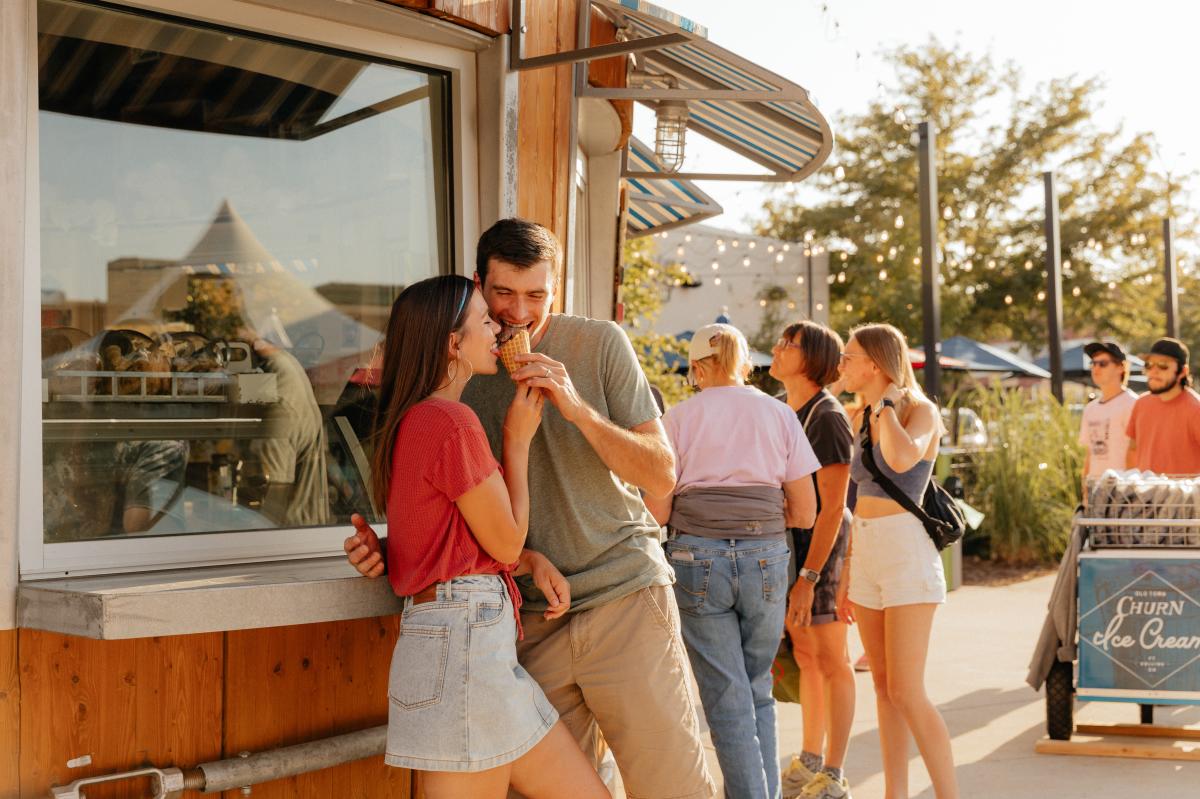 Photo by: Logan Ferree
HIKE OR SNOWSHOE IN LORY STATE PARK
Lory State Park is just a 25-minute drive from downtown Fort Collins. In the spring and summer, hike through the greenery and wildflowers to witness a breathtaking view of Horsetooth Reservoir and the city. Autumn brings rapidly-changing foliage to please the eye and crunch underfoot. Come winter, there are spaces in the park available for quietly snowshoeing in the wilderness. No matter what season you plan to explore in, ensure that you have a Colorado State Parks pass, and check trail conditions before planning your excursion. Adhere to trail etiquette, pack out what you pack in, and respect the wildlife.
SPEAKEASY
ARCADE ADVENTURES
Speaking of subterranean fun, check out Pinball Jones in Old Town Square. Filled with over 30 pinball machines and nearly 20 arcade games, this well-maintained local hot spot features blast-from-the-past excitement, $5 free play Mondays, 21+ age and older Fridays and Saturdays after 8:30 pm, and a lively bar pouring local craft drafts. They're open seven days per week. Don't miss the beckoning sign near the corner of College Ave and Mountain Ave, with a staircase leading to the underground location. Compete playing skee ball, show off your pinball skills, and improve your teamwork skills on a multiplayer arcade game.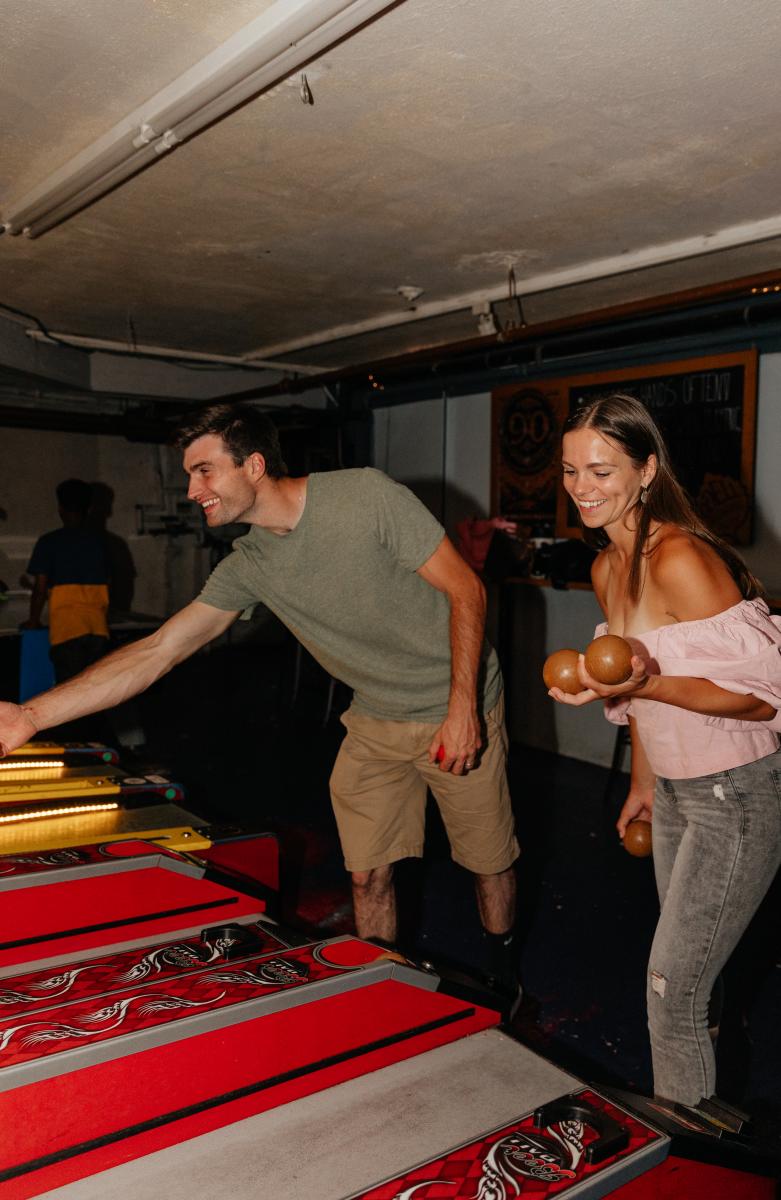 Photo by: Logan Ferree
SPA DAY
THE CITY IS YOUR OYSTER