Saturday:
With delicious scratch house-made sauces, soups, browns, fries, potato chips, biscuits, syrup, and jams, to the meats, sausages, pickles, and dressings, you will want to make your first stop at Doug's Day Diner to fill up for the day of adventures ahead.
With Doug's on the south side of town in Front Range Village, you'll be at the perfect starting point as we make our way into and around Fort Collins.
2842 Council Tree Ave #143
 Fort Collins, CO 80525
 (970) 377-2660
 
Shop Small and Support Local Makers
The vibrant artisan community of Fort Collins can often be found through attending a local maker's market event or the farmer's market. These markets are more than just an opportunity to support local makers and small businesses, but they are also community events that act as a celebration of what makes Fort Collins unique.
Check out one of the market events below: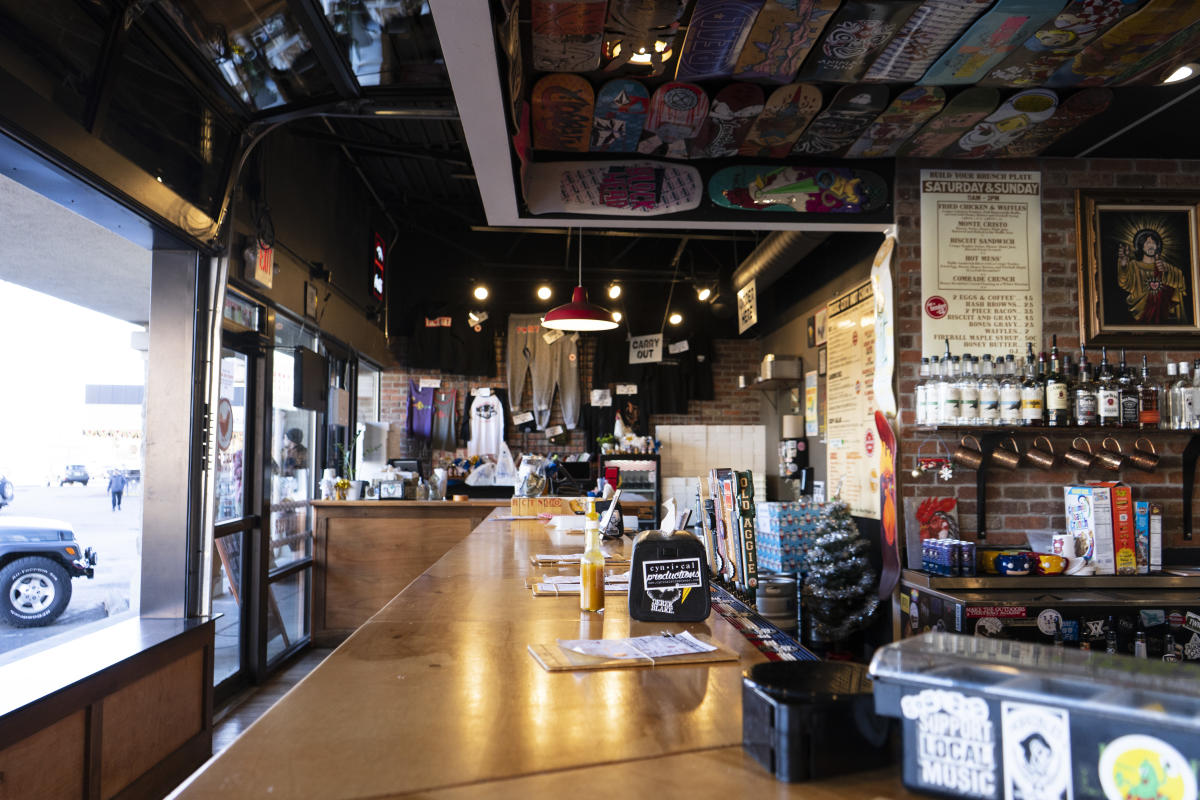 Who doesn't love a Nashville-style hot chicken or tofu sandwich with a generous side of comfort foods like mac and cheese, baked beans, and sweet potato fries? Music City Hot chicken, or MCHC as the locals abbreviate it to, is an original, locally operated counter service restaurant and the first of its kind to specialize in fried chicken showcasing Nashville Style Hot Chicken.
111 W Prospect Rd C
Fort Collins, CO 80525
970-286-2309
 Stroll through a whimsical, twinkling winter wonderland illuminated by hundreds of thousands of LED lights at the Gardens on Spring Creek Garden of Lights. Beginning Friday, December 8 through Saturday, December 23, 2023, from 5 to 9 PM, you can walk through a half-mile loop of perennial flower beds, huge sculptural flowers, grapevines, butterflies, a holiday village, and other favorite garden creatures—all constructed entirely from holiday lights.  Additionally, the Color Blossom Show will be returning to the Great Lawn, with 700 lighted blossoms adding vibrant colors and movement to your holiday experience.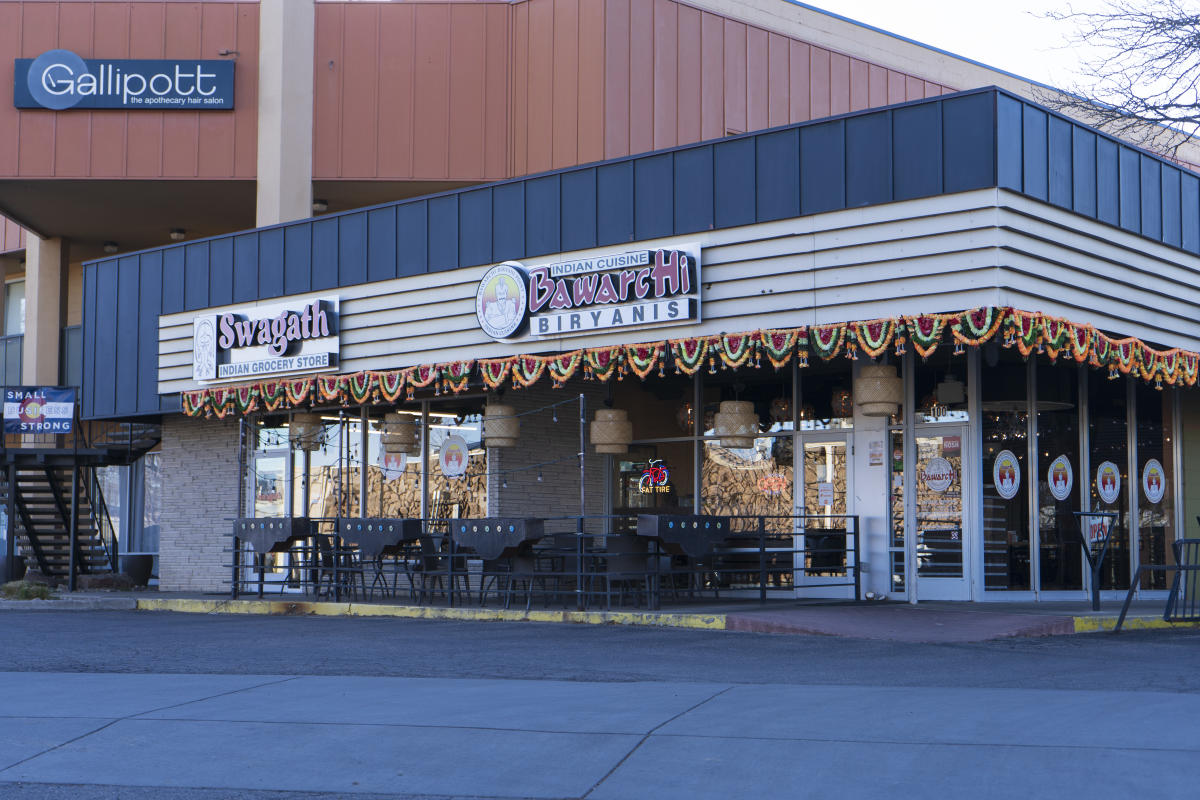 Fort Collins is home to restaurants of diverse cuisines from all over the world. Whether you're craving Indian, Korean, French, or Italian, Fort Collins has your back!
Bawarchi Biryanis Indian Cuisine offers a versatile pan-Indian menu in a modern quick serve setting. They take great pride in delivering the most authentic Indian dishes prepared with the best ingredients.
Bawarchi Biryanis Indian Cusine
1611 S College Ave #100
Fort Collins, CO 8052
970-682-1521
If you're craving stellar Korean BBQ, then look no further than Dae Gee or Suh Korean BBQ. Dae Gee is located in Old Town while Suh Sushi Korean BBQ is in midtown. Try one, or try both whenever you get the chance!
Dae Gee Korean BBQ
120 W Olive St.
Fort Collins, CO 80524
Suh Sushi
165 E Boardwalk Dr.
Fort Collins, CO 80525
For a locally owned and operated French-influenced bistro serving farm-fresh and sustainably sourced ingredients served in a comfortable atmosphere, give Bistro Nautile in Old Town a try.
Bistro Nautile
150 W Oak St.
Fort Colins, CO 80524
970-224-1188
Nick's Italian provides a classic Italian dining experience in a modern interior. Familiar pasta dishes like spaghetti with marinera and meatballs, flavorful Carbonara, chicken parmesan, pizzas, salads, and more await you at Nick's.
Nick's Italian
1100 S College Ave.
Fort Collins, CO 80524
Sunday:
Specializing in delicious breakfast and lunch foods with many traditional, vegetarian, vegan, and gluten-free options, Rainbow Restaurant can offer a perfectly splendid meal in a comfortable environment, both inside and out on the spacious outside patio.
212 W Laurel St.
Fort Collins, CO 80521
970-221-2664
Explore a Fort Collins Natural Area
The City of Fort Collins is home to nearly 50 natural areas all around the city. You can hike, walk, or simply sit back and enjoy watching wildlife and relaxing at one of the many natural areas in town. By using the city's natural areas finder tool, you can filter out natural areas by your preferences.  
One of our favorite trails for birding is Fossil Creek Reservoir Natural Area which is a crucial habitat for bald eagles in the winter. Many raptors and species of shorebirds, songbirds, and waterfowl call this natural area home. Additionally, coyotes, deer, and prairie dogs can often be spotted.
Enjoy a Soul-Soothing Beverage on a Cold Winter Day
Whether you're a beer, wine, kombucha, tea, or coffee connoisseur – the liquid arts in Fort Collins are thriving.
With over a dozen craft breweries in Fort Collins, you'll find no shortage of breweries to choose from. Many breweries like Funkwerks, Odell's, and Zwei offer heated patios during the wintertime. Find our list of breweries with patios open all winter long here.
For a hot soothing cup of tea, stop by Happy Lucky's Teahouse at either their Front Range or Old Town location and enjoy an educational experience along with your tea from their knowledgeable and passionate staff. A stop at Lima Coffee Roasters for an afternoon pick me up or delicious hot cocoa while at the Foothills Mall ice skating rink will surely be enjoyable on a winter's afternoon. For more cozy coffee shop options, you can find our guide to the coziest coffee shops in Fort Collins here
 
Dinner at Penrose and an Evening at The Exchange
Ending your Sunday at The Exchange is a sure bet for a great time as you will have access to many dining options all within the plaza, drink options from The Crooked Stave and CopperMuse Distillery, delicious handcrafted ice cream from The Old Town Churn, and even an opportunity to play miniature golf at The Old Town Putt.
For a sit-down dinner with plenty of modern American cuisine options on the menu including everything from grilled salmon to a "bomb diggity" burger (you'll have to check their menu out for yourself!), we suggested making a stop at Penrose Taphouse and Eatery.
The Exchange
200 N College Ave.
Fort Collins, CO 80524
970-645-3153
Penrose Taphouse and Eatery
216 N College Ave. #110
Fort Collins, CO 80524
970-672-8400