Labor Day Weekend in Fort Collins is a near perfect time to come visit our city. It is essentially the unofficial closing of summer and it is jam packed with events and things to do. This three-day weekend in Fort Collins is filled with thrilling activities like the FORTitude 10K race and a fun spirited bike festival called Tour de Fat. We hope you book your stay and enjoy this guide on how to spend Labor Day Weekend in Fort Collins:
Tour de Fat (Aug 31)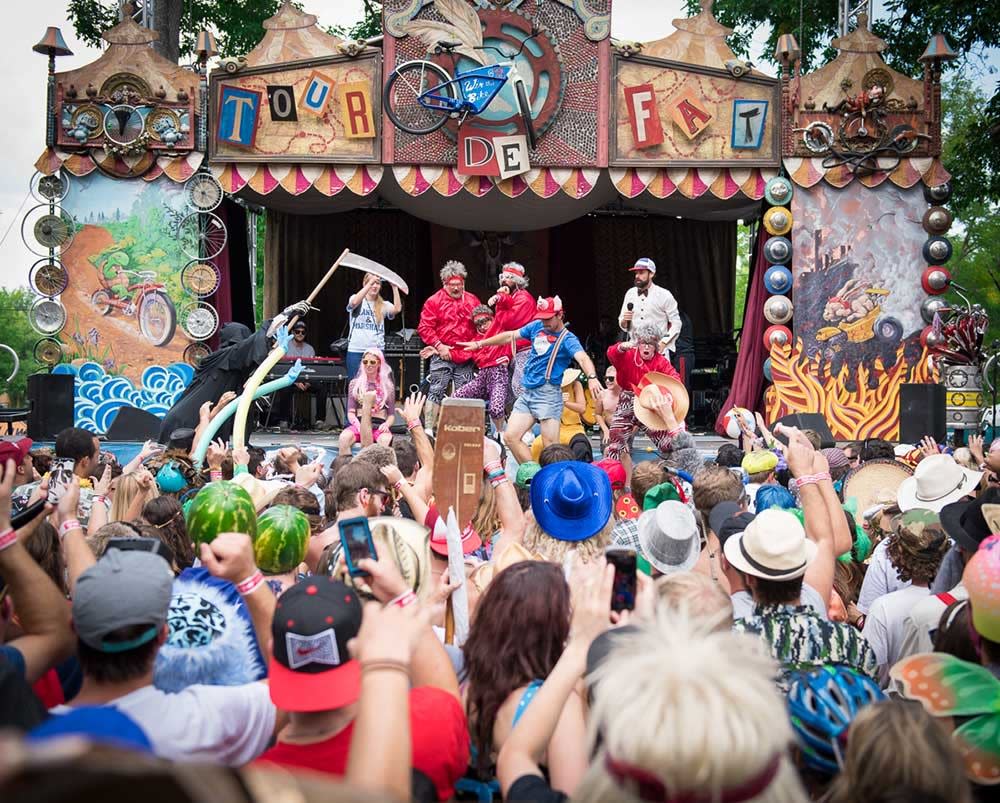 Fort Collins is the place to be during Tour de Fat, a wild and crazy celebration of all things great…Bikes, Beer and Bemusement! As the original "mothership" of New Belgium Brewing, Fort Collins truly goes all out to celebrate the Tour de Fat festivities. The greatest part about it is that everyone can participate in the fun! So, find your craziest most outrageous costumes and hop on your bike for a day full of shenanigans. 
Fortitude 10K (Sept. 2)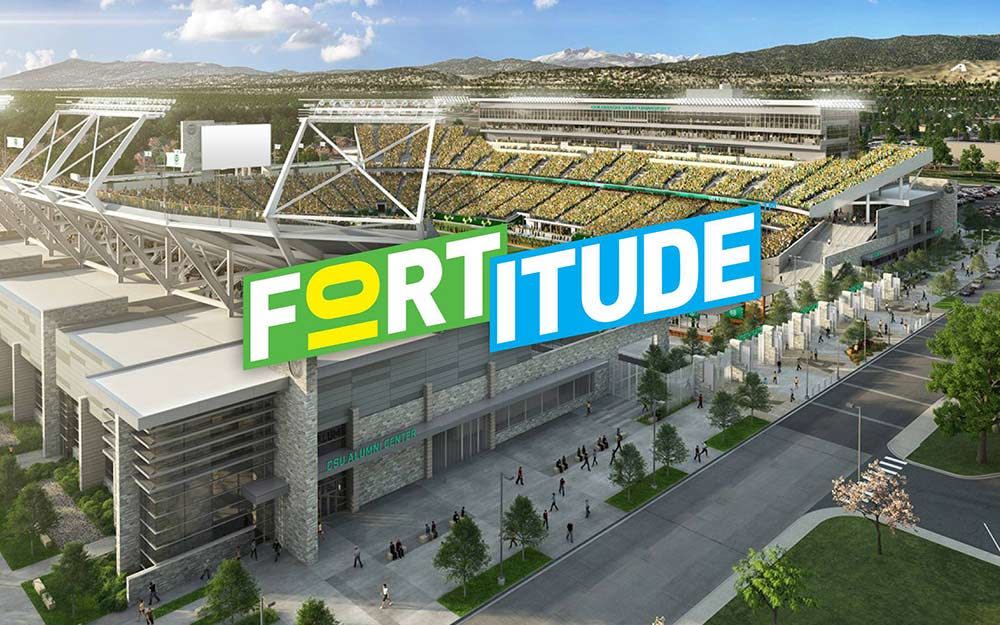 FORTitude is a 10K road race that takes place in Fort Collins on Labor Day. The race will showcase several city landmarks like City Park, downtown and the Colorado State University Oval. The race's finish will be at CSU's Canvas Stadium. The FORTitude 10K will bring together the community, university, racers, runners, joggers, and walkers for a first-class running experience.
Fort Collins plays host to dozens of races every year, so staging a race with the magnitude of FORTitude made so much sense. The race was created in collaboration with BolderBoulder Inc., which has put on the BolderBoulder, a race widely considered one of the top 10K races in the world, every Memorial Day each year since 1979.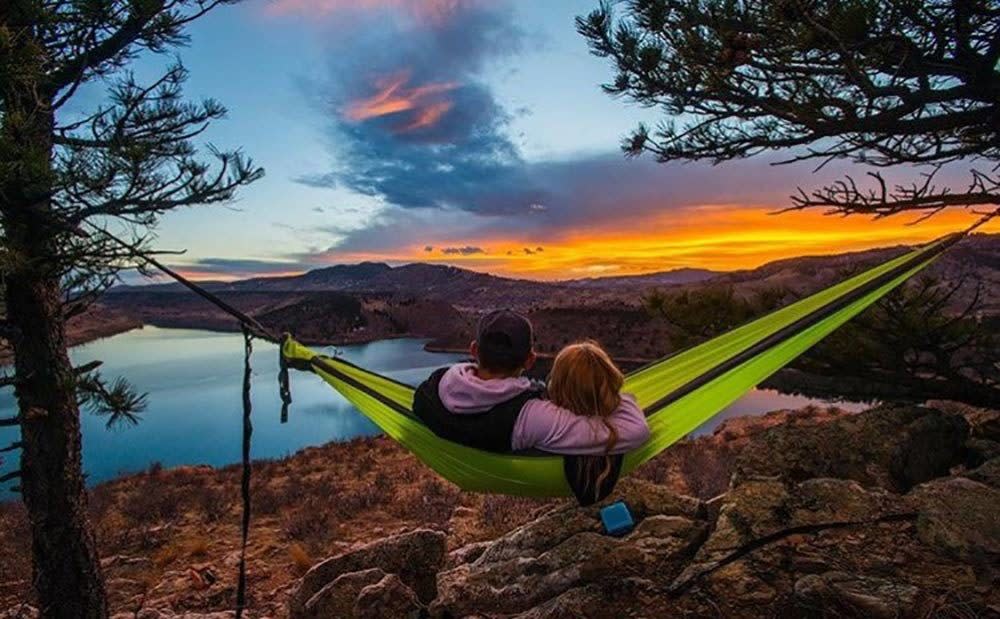 It really is the perfect time to camp since most people will have three days to enjoy the outdoors. There are so many favorite camping spots around Fort Collins, but two favorites are definitely Horsetooth Reservoir and all along the Cache la Poudre River. There are also incredible options around Arapaho & Roosevelt National Forests, Rocky Mountain National Park and Lory State Park among others. Whether you're looking for public or private campgrounds, family-friendly camping, or RV Parks, there are plenty of places to set up camp close to town or in the mountains.
For the Outdoorsman
Fort Collins is known for its fantastic hikes and superb scenery. Everything from quick hikes, day-long hikes, and multi-day hikes are just a short drive from the heart of town. Here's a list of some of the best hiking trails in Fort Collins.
Whether you're exploring the 285-plus miles of Fort Collins' trails or biking in the mountains, taking in the jaw-dropping landscape, you'll understand why Fort Collins garners the designation of being a platinum level bike-friendly city. Fort Collins also offers a Bike Share program called Pace, which serves as a type of public transportation that includes a network of bicycles for short-term use.
Stand Up Paddle Boarding, or SUP, has increased in popularity over the last few years in Fort Collins. Because of our reservoirs, lakes, and rivers, Fort Collins plays host to some of the best SUP'n spots in the state. It doesn't matter if it's your first time on a board or if you paddle every day, Fort Collins is full of plenty of outfitters happy to set you up with the proper equipment, offer guided and unguided trips, and give you insider tips to explore the outdoors like a local.
There are plenty of spots to fish in Fort Collins such as the Cache la Poudre River, Horsetooth Reservoir, Riverbend Ponds and many more. Most people who give fishing a try tend to develop an affinity for the sport, especially if they catch a fish or two in the process. Fort Collins is full of a bounty of trout and other native fish species scattered throughout all the bodies of water in the area.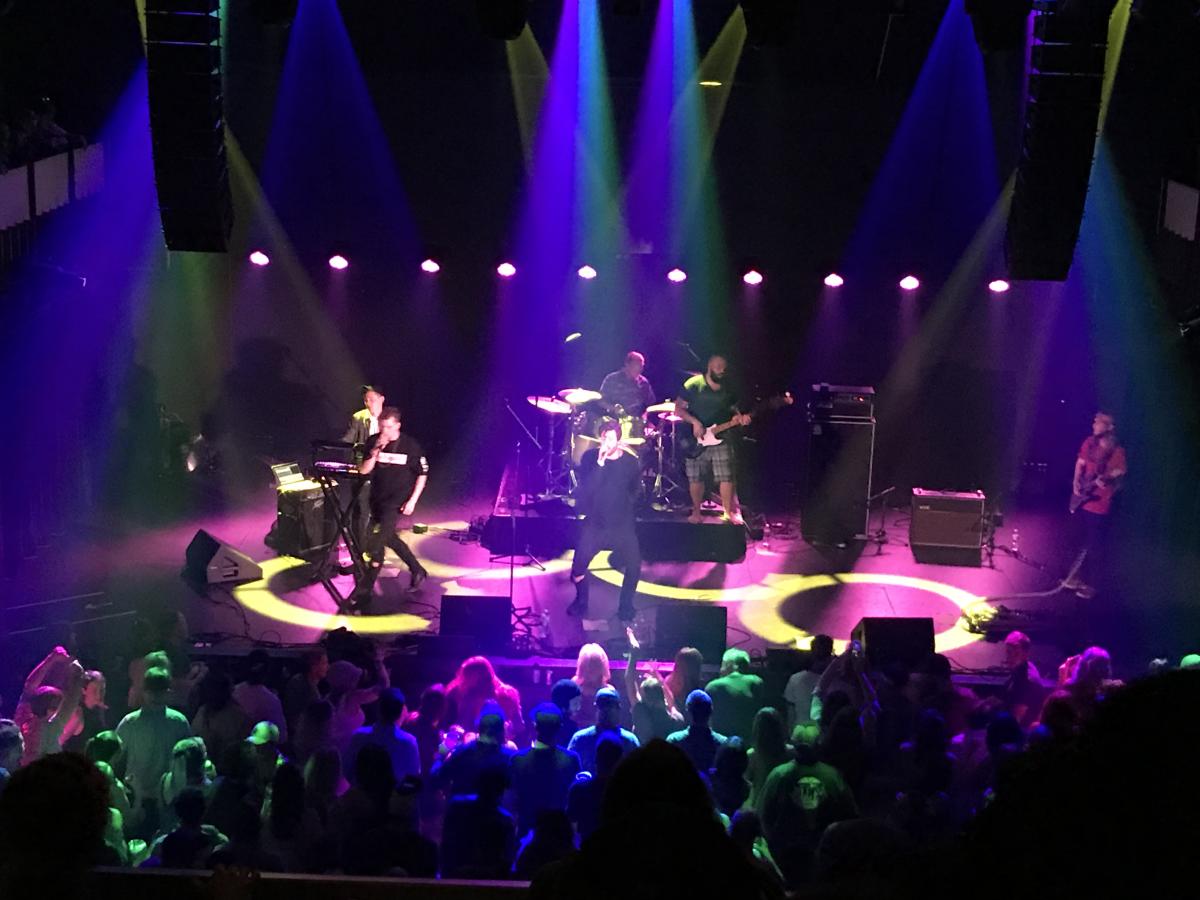 Visitors and locals alike are buzzing about Washington's, the newest music venue in town anchoring an ever-growing music scene. This Old Town Fort Collins landmark was purchased by the Bohemian Foundation and renovated with a state-of-the-art sound and lighting system. Now the 900-capacity venue is bringing local and national bands to the region. Trombone Shorty & Orleans Avenue, Karl Denson's Tiny Universe, Martin Sexton, Keller Williams and more have performed since it opened in early February; this spring, Flobots, Justin Townes Earle, Pedro the Lion and many more will grace the already-lauded (and applauded) stage.
Concerts at The Armory pair a local artist with a nationally-known musician in an intimate 200-capacity (seated) listening room. Big names like John Oates, Shawn Colvin, Shelby Lynne, Brett Dennen, Gregory Alan Isakov and many others have played this one-of-a-kind venue housed in a historic Fort Collins building.
Unique Venues Local to Fort Collins
A handful of other longtime local venues, including the Downtown Artery, Hodi's Half Note, Avogadro's Number and the historic Aggie Theatre, round out the live music venues, along with local bars and breweries. The new mixology bar Blue Door hosts live music, as does Ace Gillett's Lounge where sultry jazz music tempts people to this underground speakeasy each week. Likewise, many of the more than 20 local breweries host live music on the regular, including New Belgium Brewing, Equinox Brewing, Odell Brewing Company and Maxline Brewing.

For the Drink Connoisseur
Breweries
The breweries in Fort Collins are perfectly nestled in the foothills of the Rocky Mountains with fresh snowmelt running off into the Cache la Poudre River making it an ideal place for brewing some of the nation's best beer. Did you know Fort Collins is the largest producer of craft beer (70%, in fact) in Colorado (ironic for a town that was "dry" until 1969)? Currently, the city is home to more than 20 craft breweries, the most microbreweries in the state, each with its own distinctive style, including one of the world's largest operations, as well as a leader in eco-friendly and sustainable business practices. To get a taste of award-winning lagers, pilsners and ales year-round, take part in some brewery tours and a wild variety of taster trays, even spend a few days to taste them all!
Distilleries
It's widely known that we love our craft beer in Fort Collins, but the craft beverage culture has alternative breeds that we love equally as much – local, premium spirits. Our Fort Collins' distilleries offer a personalized setting to go along with craft spirits that taste absolutely amazing. Visit our local distilleries for fresh batches of Whiskey, Vodka and everything in between. Locals say the craft spirits scene in Fort Collins is similar to the city's craft brewing industry of 15 years ago. Fort Collins is now home to seven distilleries: Feisty Spirits Distillery, CopperMuse Distillery, Old Elk Distillery, Old Town Distilling, Elevation 5003 Distillery, Mobb Mountain Distillers and, the latest addition, NoCo Distillery.

Trying to find a restaurant in Fort Collins is a blast because there are so many delicious dining choices! Fort Collins has more restaurants per capita than any other city in the state of Colorado and more than most cities in the entire country. There are plenty of options for every wallet, including family-friendly pricing and high-end dining. Influenced by local grown and seasonal foods, local restaurants and chefs are extremely innovative in planning savory menus that rotate throughout the year allowing diners to have a constantly new experience.
Other things to Do over Labor Day Weekend...
Larimer County Farmers' Market (Aug 31)
Larimer County Farmers' Market is brought to you by the CSU Extension and Master Gardeners. It is located in the heart of Old Town Fort Collins in the Larimer County Courthouse parking lot, located on the North side of Oak Street between Mason & Howes. The Market features the best vendor-produced fruits, vegetables, honey, flowers, herbs, cheese, meats, jellies, and other agriculture-related products available!
Foothills Summer Concert Series (Sep 1)
The Foothills Mall presents its Summer Concert Series. Concerts will take place on the East Lawn every Sunday evening from 6-8 pm beginning in May and running through September 1st.
Musketeer Gripweed at Paddler's Pub (Sep 2)
Paddler's Pub at Mountain Whitewater is hosting the Fort Collins-based, blues-fusion band Musketeer Gripweed on Labor Day. Get out and enjoy this Labor Day show for a $12 cover. Purchase tickets HERE.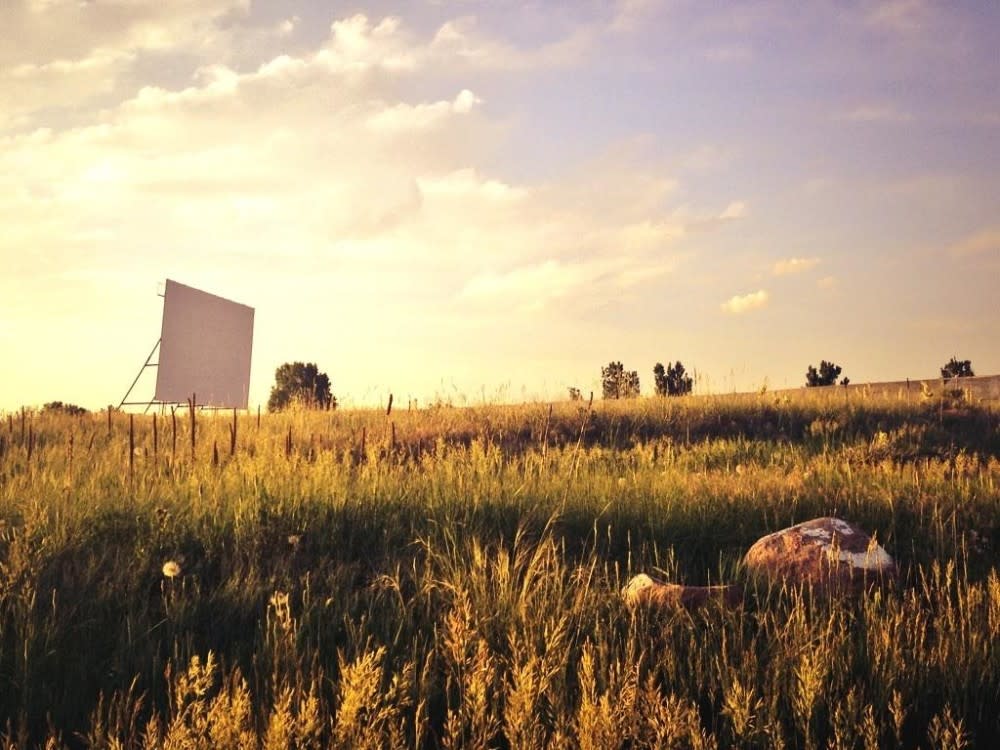 Fort Collins is one of the few towns in the United Sates that still offers the drive-in movie experience. In fact, the Holiday Twin Drive-in is one of six left in Colorado and one of 348 left in the entire country. This is one of the perfect all-American ways to spend a summer evening in Fort Collins. This two-screen outdoor theater provides an ideal setting if you are looking to sit back and relax on a beautiful summer night. Grab some popcorn, blankets, pillows and snacks and go enjoy this rare gem of a movie theater setting.