It's the perfect time to start planning your summer vacation to Fort Collins, Colorado. There is a multitude of events taking place and plenty of things to do, but to keep this simple, we have broken it down into six reasons for you to make the trek here to beautiful Fort Collins come summertime.
1. It's Festival Season!
Odell Brewing Company's Small Batch Festival

Fort Collins is a craft beer and liquid arts mecca, and nothing drives that point home more than the Odell Brewing Company's Small Batch Festival. There will be over 50 different Odell beers including barrel-aged brews, sour beers, experimental IPAs, and favorite small-batch brews. This year will be the first year wherein over 10 unique wines from the OBC Wine Project are included too! There will be two stages and four live bands, including The Reminders, 12 Cents for Marvin, Brothers of Brass, and a special headliner to be announced! Get your tickets here. 
New Belgium Brewing's Tour de Fat

One of the most quintessential events presented by one of the most quintessential companies in Fort Collins, New Belgium Brewing's Tour de Fat represents a celebration of "bikes, beers, and bemusement"! This event is unlike any other you have ever experienced - we promise. Tour de Fat is a carnival-like celebration and homage to bicycles that takes place in order to heighten the cognizance of cycling as a sustainable form of transportation. So, get out and enjoy this eccentric event while riding your bike in your most outlandish costume from Old Town to City Park. When you've had your fill, set the bike down and enjoy a day full of wacky carnival fun, live performances, and tasty New Belgium Beer! Nothing screams summer vacation more than riding your bike in a costume and drinking a beer with your friend after!


This festival, during the weekend of June 11-12, will serve as the kick-off to your summer vacation in Fort Collins. Taste of Fort Collins takes place downtown and features intoxicating food from local restaurants, live music, displays of artwork, and fun for the entire family. With the combination of local food and live music, this event offers a great way to experience the uniqueness of Fort Collins. Although the event is based around great food, Taste of Fort Collins is known for bringing in top-notch music acts. The headliners for 2022 include T.I. and Collective Soul!
From national parks, grasslands, and open space to Horsetooth Reservoir and the Cache la Poudre River, Fort Collins is robust with opportunities to create an outdoor adventure for your summer vacation.
Cache la Poudre River - One of Fort Collins' most popular attractions, the Poudre (pronounced poo-der) River, happens to be Colorado's only nationally designated "Wild & Scenic" River. Colorado Highway 14, which follows much of the river, is a designated Colorado Scenic and Historic Byway as well. There are a vast amount of opportunities for outdoor enthusiasts on the river from whitewater rafting (class III-IV rapids), hiking, biking, camping, kayaking, and fishing - to winter sports like snowshoeing, cross country skiing, and snowmobiling.
Horsetooth Reservoir – This 6.5-mile-long reservoir is a visitor's paradise for activities such as boating, fishing, swimming, stand-up paddleboarding, water skiing, sailing, scuba diving, camping, and picnicking. The body of water is surrounded by miles-upon-miles of trails used for mountain biking, horseback riding, and hiking. Additionally, one of the best spots for bouldering in the state of Colorado resides on the east side of the reservoir. Horsetooth Reservoir is open year-round and includes RV spots, campsites, and cabins, all managed by Larimer County Natural Areas. If camping isn't for you, there are many lodging options such as condos or bed & breakfasts in the area.
National Parks, Grasslands and open space – Fort Collins is just a hop, skip and jump away (only 35 miles) from the majestic Rocky Mountain National Park. With peaks climbing as high as 14,000 feet, Rocky Mountain National Park is truly a sight to behold. The Park covers 410-square miles and includes Longs Peak (14,255 feet high), 18 peaks above 13,000 feet, 150 lakes, and the highest continuously paved highway in the U.S. - Trail Ridge Road. Fort Collins is also home to Lory State Park and is very close to the Pawnee Grasslands. Lory State Park is a beautiful owned and operated park just west of Fort Collins, between Horsetooth Reservoir and the beautiful foothills. The Park includes 26 miles of scenic trails with varying terrain from rolling valleys to mountainous hillsides. Popular activities in this park include hiking, mountain bike rides, horseback rides, and trail runs. The Pawnee Grasslands stretch over 193,000 acres of public land in two areas, located 30 miles east of Fort Collins. Plenty of recreational opportunities are available here as well, with the most popular being birding. Large groups of birders flock to the grasslands in search of different species including the Colorado state bird, the Lark Bunting.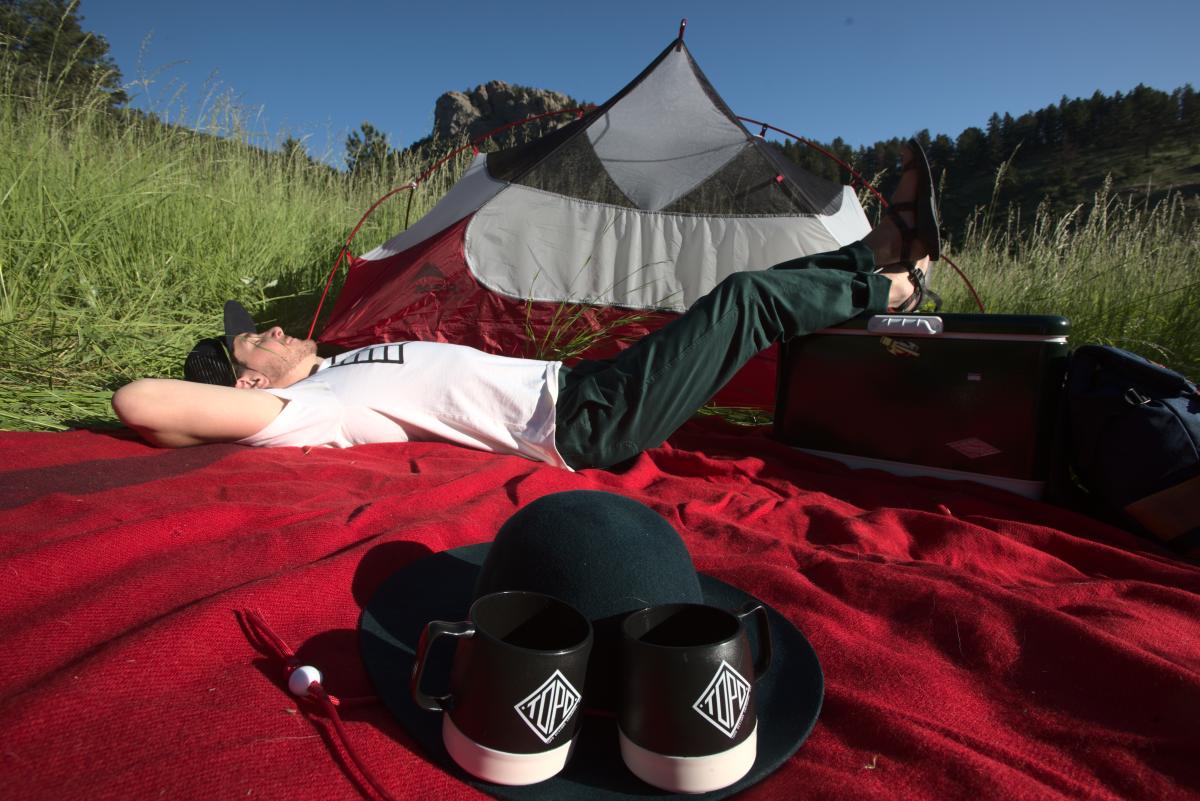 One of the main reasons people from around the world come to visit the state of Colorado is to catch a glimpse of the Rocky Mountains while exploring the beautiful outdoors. Fort Collins is unique because it offers a little bit of everything, starting with some of the most amazing camping spots and outdoor scenery in the state. Nowhere is that breathtaking outdoor scenery more apparent than in the Cache la Poudre River Canyon. This canyon is a hidden treasure, showcasing glorious cliffs and fascinating rock formations, surrounded by a magnificent amount of trees and wildlife. You can take in all of Poudre Canyon's glory with multiple camping options up and down the canyon ranging from organized sites to backpacking into your campsite. Another popular camping spot is Horsetooth Reservoir, which is open year-round and includes spots for RV's, campsites and cabins. There are also incredible options around Rocky Mountain National Park and Lory State Park among others. Whether you're looking for public or private campgrounds, family-friendly camping, or RV Parks, there are plenty of places to set up camp close to town or in the mountains, including a number of KOA options such as Fort Collins KOA Lakeside, Fort Collins North Wellington KOA and Fort Collins Poudre Canyon KOA. Don't forget, Memorial Day and July 4th are peak dates during the camping season and campsites fill up fast, so it's smart to think ahead and book early to snag your perfect spot.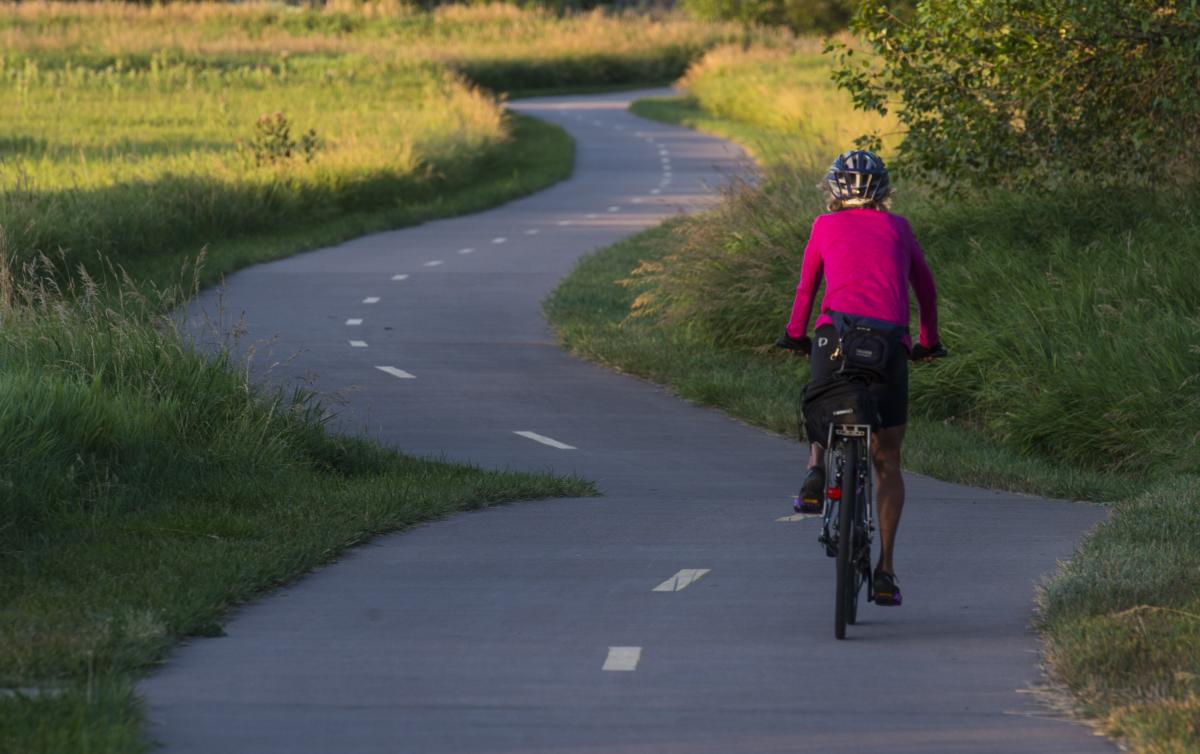 Fort Collins is a bicycling paradise, offering 285-plus miles of trails sprawled throughout the city and mountains. With so many areas to ride, it's no wonder Fort Collins has been named a platinum-level bike-friendly city. Bicycles are quite possibly the most popular mode of transportation in Fort Collins. On any given day, you're likely to see just as many bikes as there are cars on the road. There's even a bike library in the town where visitors and residents are lent bicycles for daily use.  With relatively flat terrain, wide bike lanes, and trails that follow the Poudre River and Spring Creek, biking is a fun, healthy, and environmentally friendly way to spend your time in Fort Collins.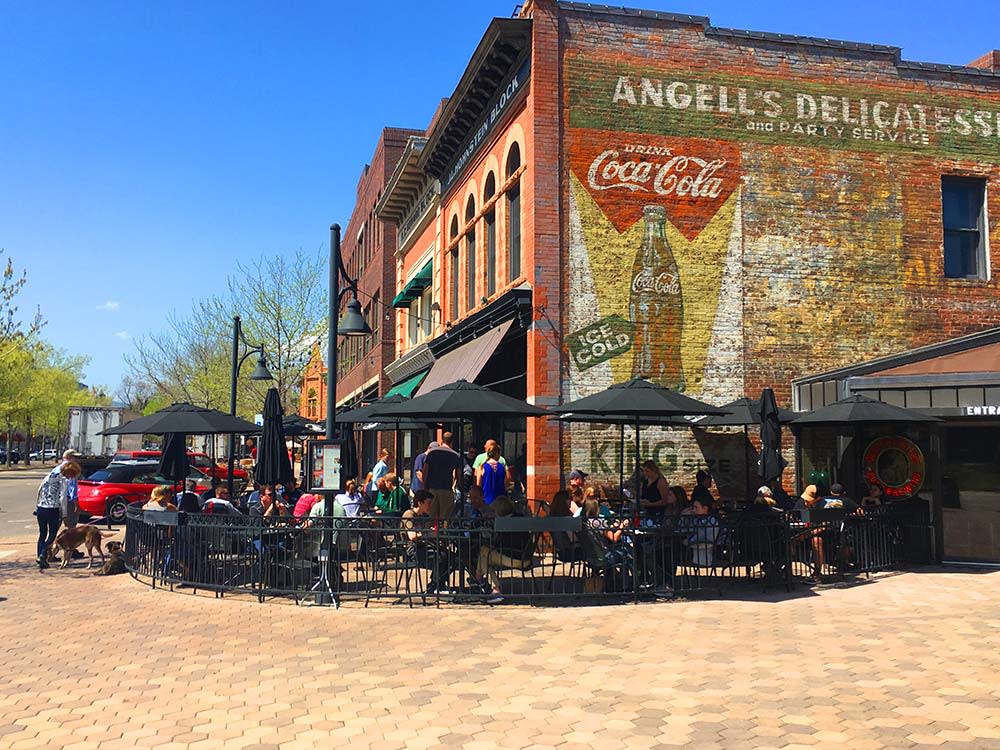 From quaint little gardens to high-rise rooftops and sunken in sidewalk-level dining, the Fort Collins patio dining scene has got it going on. With so many "al fresco" options in town, it's hard to narrow your search down to just one. So, we are offering you a starter's guide to get you going in your pursuit of finding the perfect patio in Fort Collins.
Odell Brewing Co., 800 E. Lincoln Ave.
Yes, this is a brewery and not a restaurant, but the patio is absolutely stunning and a food truck is usually on the premises. The patio features multiple levels that wrap around the side of the building, equipped with fire pits, a stage for live music and a grassy area staged with games such as corn hole.
Coopersmith's Pub & Brewing, 5 Old Town Square
Nestled in the center of Old Town Square, Coopersmith's serves as the ultimate people watching spot in Fort Collins. This two-sided patio offers beautiful views of Old Town and the chance to sip beers from Fort Collins' first-ever brewpub. Coopersmith's is a must see.
Illegal Pete's, 320 Walnut St.
If you love rooftop patios and peering down at people on the street, Illegal Pete's is your spot. Illegal Pete's offers the most wide-open rooftop patio in town, and it comes equipped with its own bar up top. (The Mainline, 125 S. College Ave., also offers a rooftop patio in the middle of downtown Fort Collins.)
Café Vino, 1200 S. College Ave.
Café Vino offers a fenced-in sprawling patio equipped with fire pits. This patio is surrounded with plants and shrubbery, giving it a personal backyard orchard-type feel.
Other Fantastic Patios in the Fort Collins area:
(The Backporch Café, Blue Agave, Austin's American Grill, The Moot House, Equinox Brewing, Avogadro's Number, Rainbow Restaurant, Rio Grande Mexican Restaurant, The Mishawaka, The Crown Pub)
6. Give Yourself Something to Look Forward to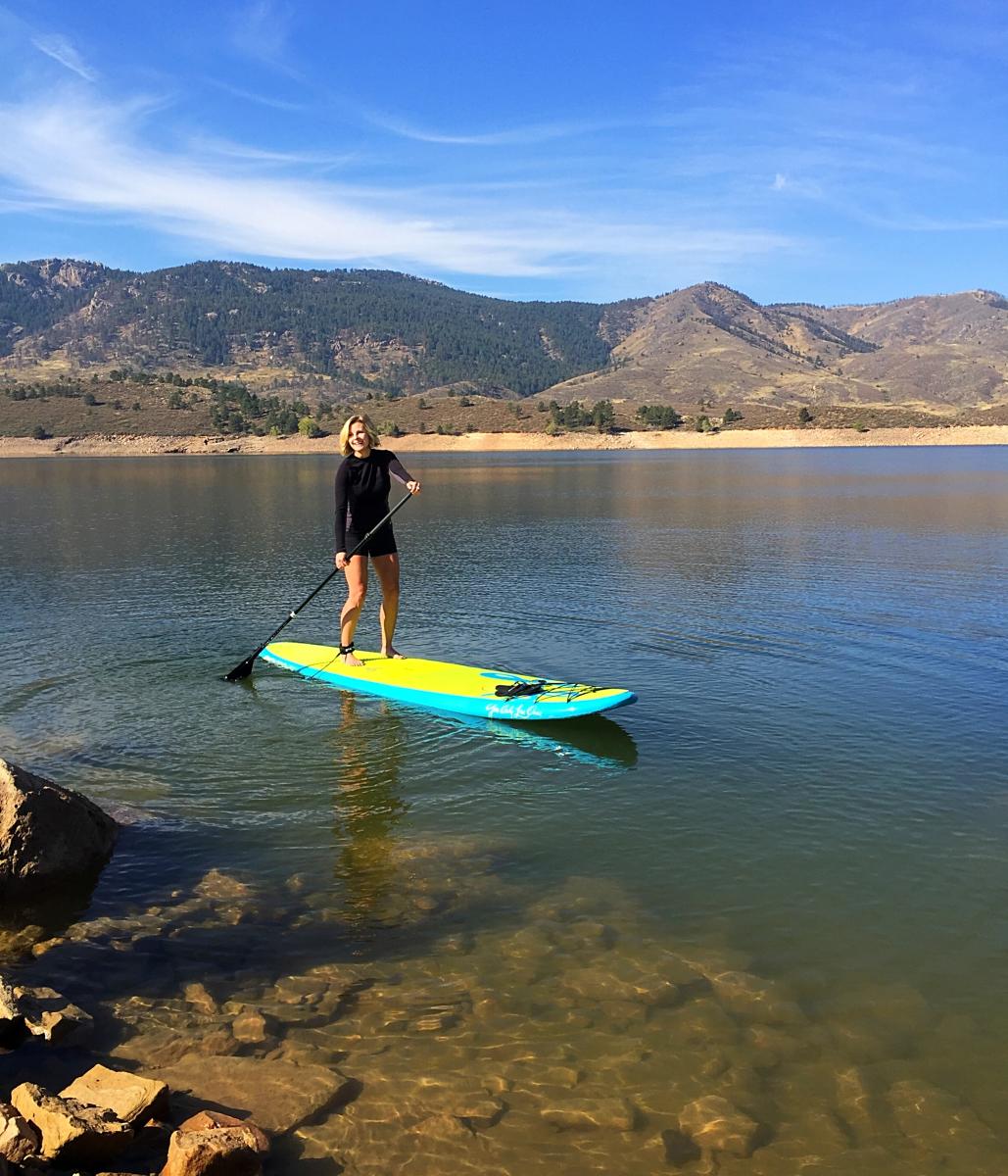 No need to go into any further detail here. Plan your trip to Fort Collins this summer early so you can have something to look forward to once it rolls around.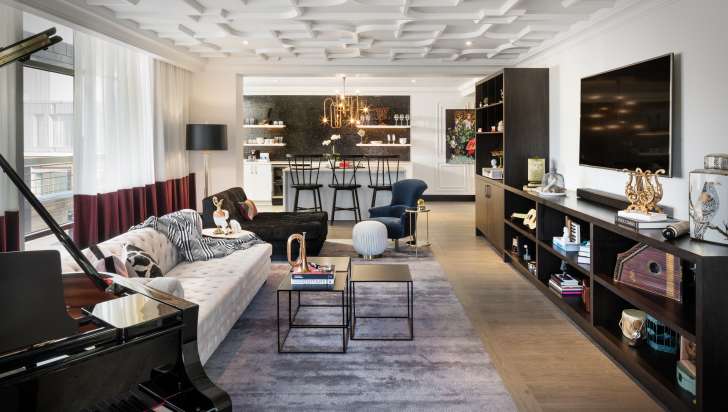 Book Your Stay
Book your stay at one of the many beautiful and unique lodging options found in Fort Collins, Colorado. From boutique hotels to scenic B&B's, there is an overnight accommodation choice to suit all of your needs.
Read More