With the holidays right around the corner, the timing is perfect to share a few recipes for the food festivities. This holiday season, gather around the table to enjoy these simple, easy-to-make delicious recipes with historical ties to Fort Collins. These recipes are so simple and versatile, while all also being vegetarian! The following recipes are crafted to include top-tier ingredients soured from Fort Collins small businesses while honoring the vibrant cultural history that Fort Collins shares. We picked up our fresh produce from Mountain Avenue Market in Downtown Fort Collins. Try one or all three and let us know how they go. Bon appetite!
Wild Rice with Sweet and Savory Roasted Root Vegetables
Inspired by the Native American people and food traditions with deep roots in Fort Collins, this recipe includes seasonal produce and a healthier alternative to standard white rice: wild rice.

Ingredients:
Recipe Serves 4
1 Cup of Wild Rice, Rinsed
4 Small Rainbow Carrots
1 Turnip
1 Sweet Potato, Cut into ½ in cubes
1 Purple Potato, Cut into ½ in cubes
1 Large Red Onion
3 Tbsp Rocky Mountain Olive Oil
Salt and Pepper to Taste
Chopped Parsley for Garnish & Rocky Mountain Olive Oil Red Apple Balsamic Drizzle(Optional)
PREPARATION
Measure and rinse the wild rice. Add ½ tsp of salt to 2 cups of water and boil over medium-high heat. Once the water reaches a soft boil, lower to the lowest heat setting and add the wild rice. Cover and let cook for 45 mins. Preheat your oven to 425°F. While the rice is cooking, peel and slice the carrots, cube the sweet and purple potatoes, and peel and slice the red onion. Toss the vegetables in 3 tbsp of Rocky Mountain Olive Oil, Bee Squared Sweet Heat Honey, add salt and pepper to taste, and spread evenly over a baking sheet. Cover the baking sheet with aluminum foil and let the vegetables cook in the covered oven for 30 minutes. Remove aluminum foil and let roast uncovered for 5 more minutes, or longer if you'd like more caramelization. The rice will be done once the vegetables are finished roasting. Add optional parsley garnish for a pop of color and Rocky Mountain Olive Oil red apple balsamic drizzle You can mix the rice and vegetables together or serve separately.
To learn more about the Native American history in Fort Collins, visit the City of Fort Collins website here.
Sopa De Zapallo (Squash Soup)
Inspired by Fort Collins' rich Hispanic heritage, this squash soup recipe is the perfect starter for your Thanksgiving meal. Use any seasonal squash and garnish with fresh jalapeños if you'd like to add a little kick of spice!

Ingredients:
Recipe Serves 4-6
1 Large Onion 
1 Large Butternut Squash or 1 Small Pumpkin (Peeled and Seeded), Cubed
4 Roma Tomatoes
3 Garlic Cloves
1 Tsp Old Town Spice Shop Cumin
6 cups of Chicken or Vegetable Stock
Salt & Pepper to Taste
Queso Fresco, Avocados, and Jalapeños as Optional Toppings
PREPARATION
Peel, remove the seeds, and cube one large butternut squash or a small pumpkin. Wash and chop 4 Roma tomatoes. Peel and crush 3 garlic cloves. Peel and roughly chop one white onion. In a large saucepan, heat Rocky Mountain Olive Oil and sauté onion, tomatoes, garlic, and cook until onions are translucent. Add chicken or vegetable stock. Add the cubed squash, bring to a boil, then reduce heat and let simmer for 30 minutes until the squash is very tender. Let the soup cool for 10 minutes then use an immersion blender or regular blender to puree the soup. Add salt and pepper to taste. You can serve the soup with toppings like queso fresco, avocado slices, chopped jalapeños, or all of the above!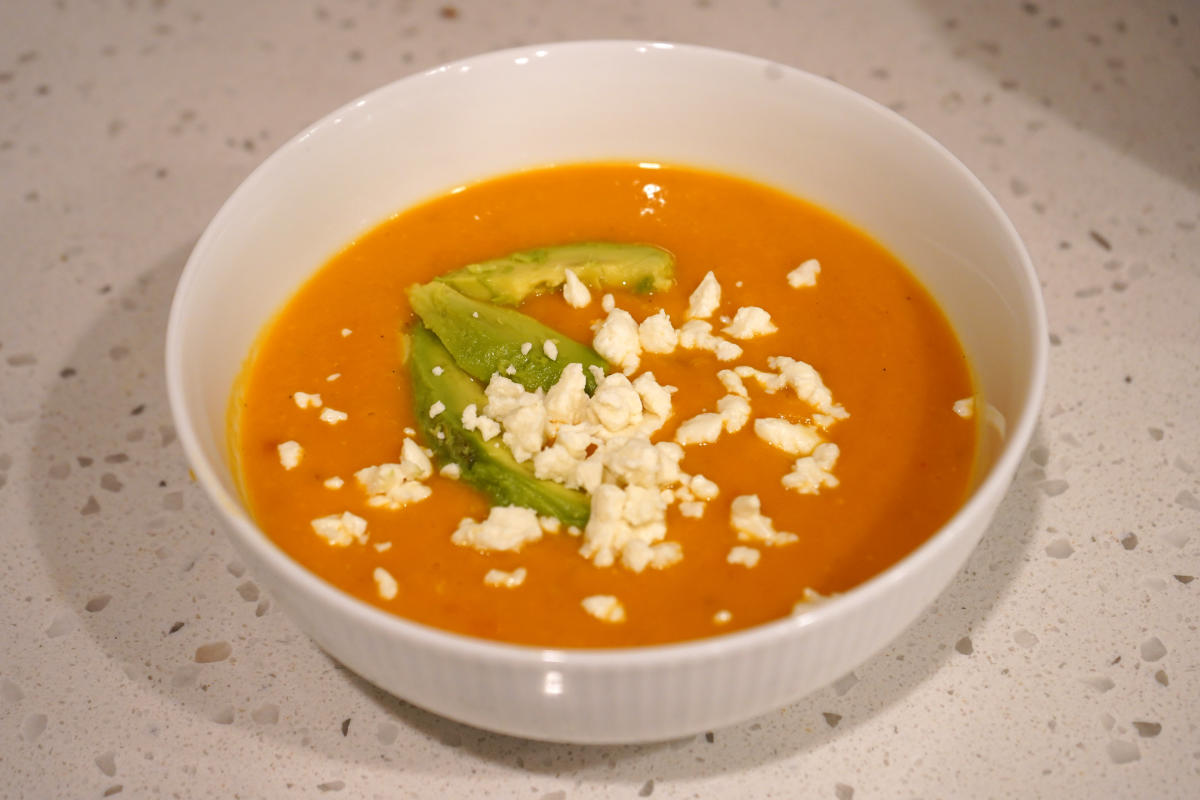 To learn more about the history of the Hispanic peoples in Fort Collins, visit the City of Fort Collins website here.
Apple Orange Cranberry Relish
Inspired by the Germans from Russia who contribute to the historical heritage of Fort Collins, this apple orange cranberry relish is the perfect side or topping to roast turkey, or as a major fresh flavor boost to leftover turkey sandwiches.

Ingredients:
Yield: 3 Cups
2 Cups Rinsed Raw Cranberries
2 Cored and Peeled Apples (Tart Green Apples for a tarter preference)
1 Large Whole Seedless Orange, Cut into sections
1 Tsp Old Town Spice Shop Orange Extract
1-2 Cups of Granulated Sugar (Depending on how sweet you'd like your relish to be!)
PREPARATION
Wash and drain cranberries. Grate the rind from the orange and add to the cranberries. Quarter apple and remove the core. Peel, core, and roughly chop apples. Peel oranges and roughly chop. Add cranberries, apples, and oranges to the food processor. Pulse in short intervals until all ingredients are chopped and mixed. Transfer contents to a bowl, add the Old Town Spice Shop orange extract and sugar. Mix thoroughly. Refrigerate for at least an hour before serving.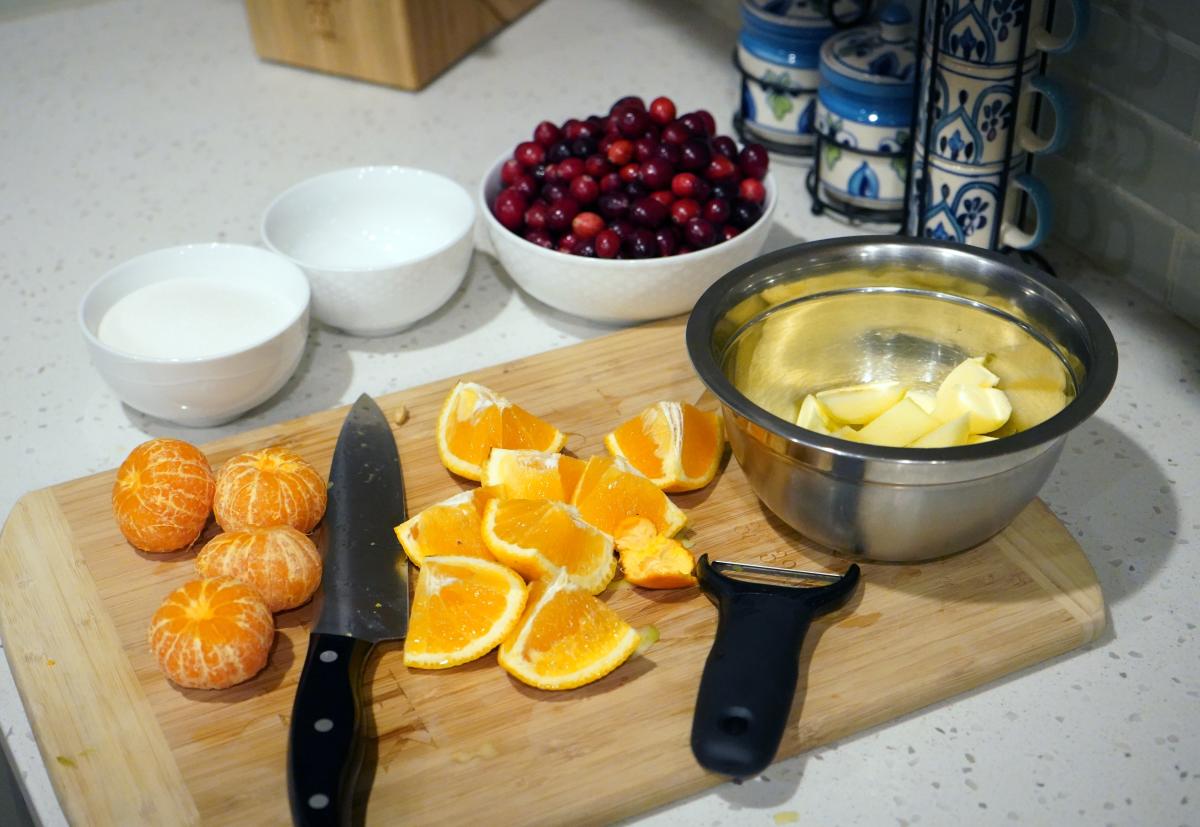 To learn more about the history of the Germans from Russia in Fort Collins, visit the City of Fort Collins website here.