September in Fort Collins is filled with fun concerts, great shows, and plenty of events and fall festivals, all of which deserve a coveted spot on your calendar. Here's a look at the month ahead:
Festivals, parties and tours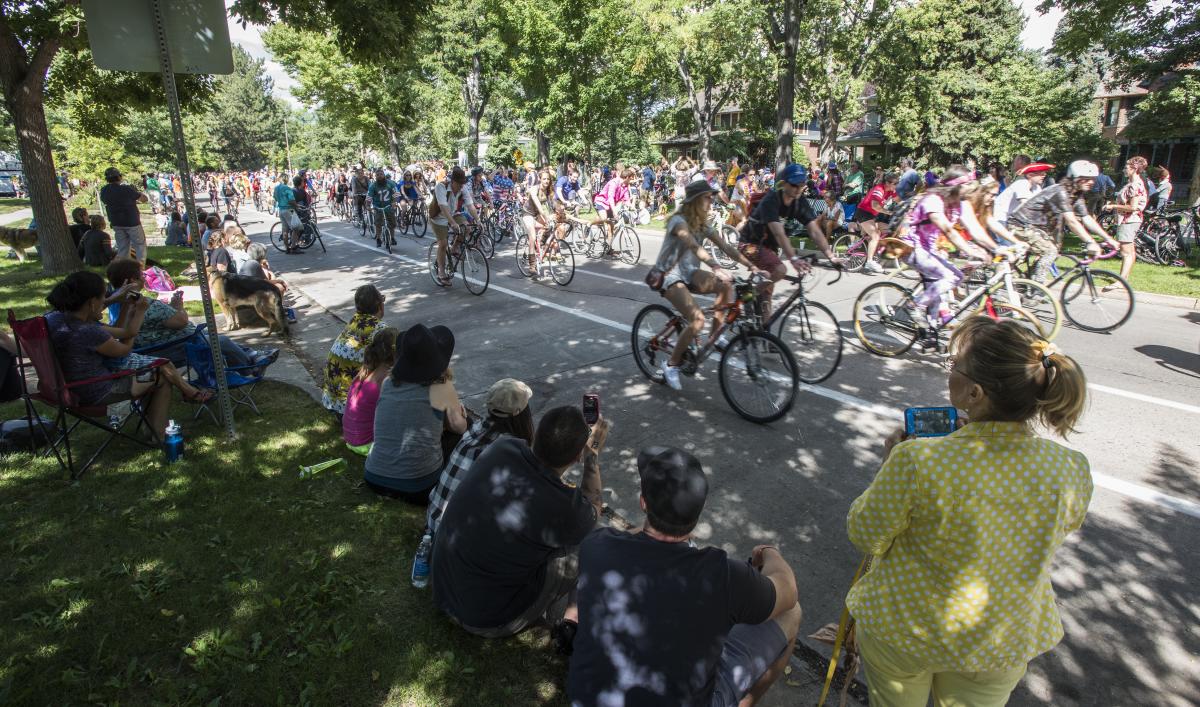 After a two-year hiatus, this annual costumed bike and beer parade and festival returns to kick off the month with a bang. Dress up in your craziest costume, hop on a bike, and participate in this downtown bike parade ending in a celebration of New Belgium craft beer, bicycles, and music in a purely fun-loving atmosphere. 
Sept. 9-11: Horsetooth Fest (formerly Horsetooth International Film Festival)
The HorsetoothFest returns to Loveland and Fort Collins on Sept. 9-11, 2022. Festival events take place at the Fort Collins Museum of Discovery, The Rialto Theater and The Lyric Cinema. Dubbed a festival by filmmakers, for filmmakers, this fourth annual event welcomes hundreds of patrons for a three-day festival of music, art, and of course, films. This rapidly growing event was designed to unite filmmaking and other creative communities to celebrate the art of storytelling and provide a platform for expression.
Sept. 16: Linden Street Block Party
The Linden Street Block Party takes place in Downtown Fort Collins on Linden Street between Walnut and Jefferson from 4-8 p.m. Sept. 16. There will be a stage with a few bands performing, jugglers, face painters, and balloon artists available to the public. Expect a fun scavenger hunt incorporating local businesses and the new Linden Street construction. Enjoy food and beverages at the businesses that line Linden Street. Save the date and come join the community celebration! 
Sept. 17: Zwei Brewing's 8th annual Oktoberfest Celebration
Slip on those lederhosen and dirndls, dust off your hats and boots, and quench your Märzen thirst! Zwei Brewing will be hosting its 8th annual Oktoberfest on Saturday, Sept. 17, starting at 11 AM. Catch live music and taste some delicious European cuisine provided by Pierogies Factory and C-Lot Brats (formally Caupona). Randy Dart Duo will be playing from 1-3 PM, and Randy Eckhart Pola performing from 4-7 PM! Of course - Zweri's Märzen (Oktoberfest) will be tapping on this day too! The event takes place at 4612 S Mason St #120, Fort Collins.
September 17: Poudre Landmarks Foundation's 38th Annual Historic Homes Tour
Ticket holders can visit five private residences and to city-owned properties deemed historic. This year's homes are located in and around the Midcentury neighborhood located between Pitkin Street and Prospect.  Visitors can explore at their own pace between 10am-4pm and docents are available to guide attendees throughout their experience. Grab your tickets today! 
Performing Arts: Theater & Live Shows
Sept. 16-24: "Screwball Comedy"
This family-friendly play will keep everyone laughing thanks to the quick wit and humor of classic movies from the 1930s and '40s.
Sept. 21: Dakhabrakha
This "ethno-chaos" quartet from Kyiv, Ukraine creates a world of unexpected music with its
Live at the Gardens Summer Concert Series at the Gardens on Spring Creek. Accompanied by Indian, Arabic, African and Ukrainian traditional instrumentation, the quartet's astonishingly powerful and uncompromising vocal range creates a transnational sound rooted in Ukrainian culture. At the crossroads of Ukrainian folklore and theatre, their musical spectrum is at first intimate then riotous, plumbing the depths of contemporary roots and rhythms, inspiring "cultural and artistic liberation."
Sept. 24: Marc Maron
Comedian Marc Maron has four hit stand-up comedy specials, a landmark podcast (WTF with Marc Maron), which averages 6 million downloads per month, and has interviewed icons such as Robin Williams, Keith Richards and former U.S. president Barack Obama. 
Sept. 25: An Evening with Karla Bonoff
Karla Bonoff, described as one of the finest singer/songwriters of her generation, has enjoyed critical acclaim and commercial success as her songs have become hits for Bonnie Raitt, Wynonna Judd, and Linda Ronstadt. Fans and critics agree that Bonoff's songs are timeless as are her recordings. Many prefer her versions live with instrumentation that is clean and spare, giving Bonoff's voice room to work its emotional magic.
Live at the Gardens Series at the Gardens on Spring Creek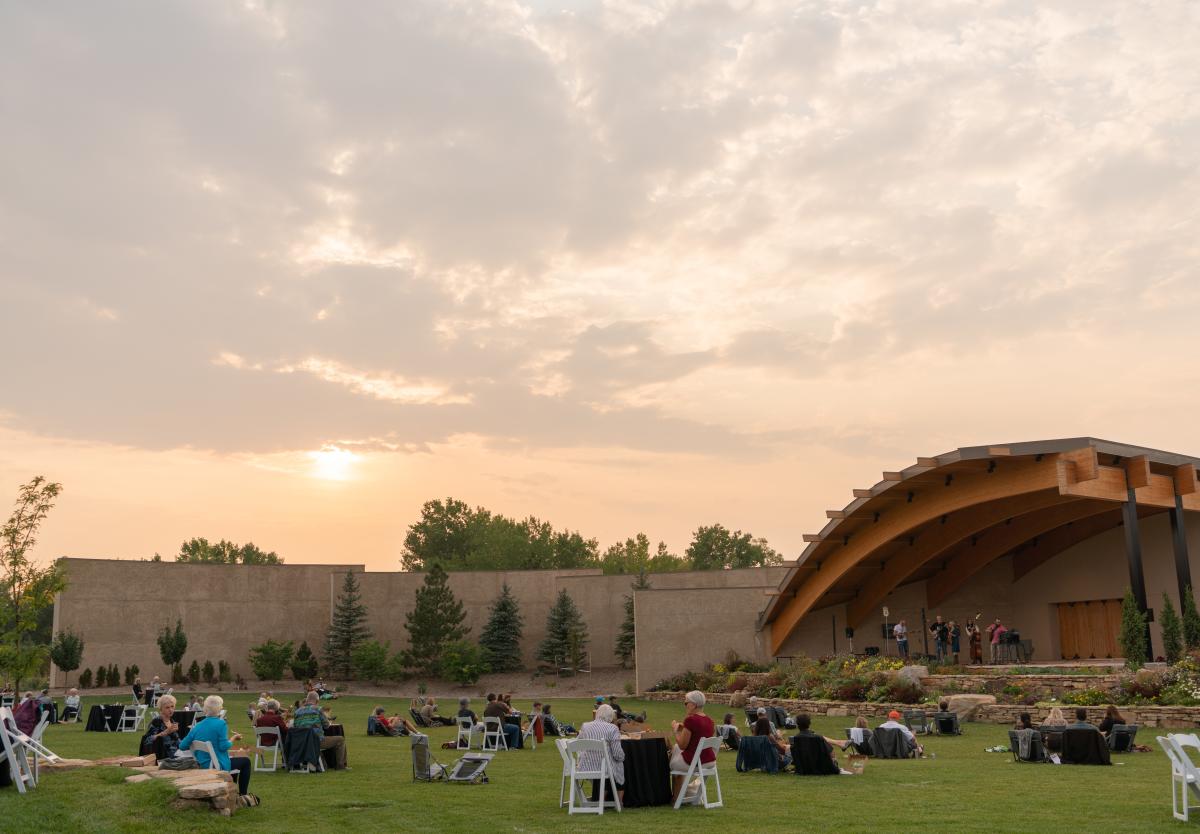 Sept. 17: Stewart Copeland's Police Deranged for Orchestra
This high-energy orchestral evening celebrates the work of legendary rock star and composer, Stewart Copeland, and focuses on the epic rise of his career in music that has spanned over four decades.
Sept. 25: Angelique Kidjo
Five-time Grammy Award winner Angélique Kidjo is one of the greatest artists in international music today and a creative force with sixteen albums to her name. As a performer, her striking voice, stage presence and fluency in multiple cultures and languages have won respect from her peers and expanded her following across national borders. Kidjo has cross-pollinated the West African traditions of her childhood in Benin with elements of American R&B, funk and jazz, as well as influences from Europe and Latin America.
Learn about details and requirements for each specific show at lctix.com. Guests to The Lincoln Center (3 years of age and older) must wear a mask regardless of vaccination status. Guests (over age 5) also are required to show either proof of COVID-19 vaccination or a negative Covid test within 72 hours of check-in to attend shows (home tests are not accepted).
Summertime Outdoor Movies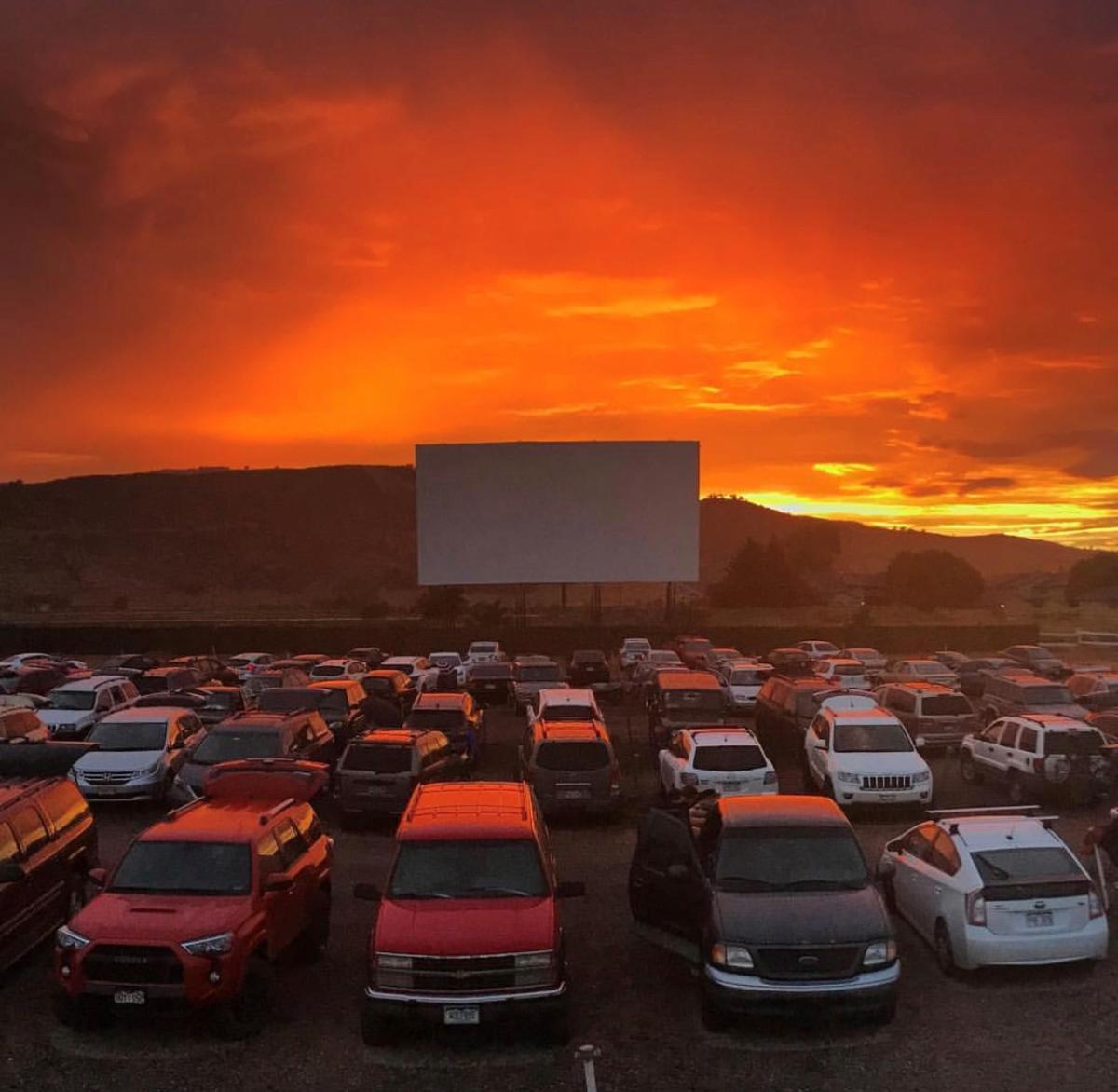 The Holiday Twin Drive-In, one of six drive-in movie lots left in Colorado, hosts drive-in movies. Catch a flick at Fort Collins' classic Holiday Twin Drive-In like the new Minions film, Spider Man No Way Home, Beetlejuice and The Addams Family and many more films; check the calendar for the full lineup. The Lyric also hosts summer outdoor movies like Ghostbusters on Sept. 3 and The Empire Strikes Back on Sept. 8.
Live on the Lanes at 830 North
This month at 830 North, catch Tumbledown Shack on Sept. 7. Rock lovers will appreciate Despairia, Shiver and Iconix playing on Sept. 9. Mayday & Wax w/ 1Ton (Potluck), I in Team, and PJ Kool bring hip hop and rap to the venue on Sept. 10. Blast N Bowl featuring JBatS, Merekai and Oros is Sept. 14. Slum Village with DVNEHPPY, and Grim Kiefer perform Sept. 15. Blues artist Chris Duarte Group with Mojomama.  The artist lineup this month is diverse and interesting! Find the full calendar of concerts here. 
Rock out at The Aggie
The historic Aggie Theatre, a live music institution in Fort Collins for over 100 years, boasts a solid September lineup. Vista Kicks performs Sept. 2 with Dante Elephante and The Hail Maries. Garage A Trois plays Sept. 7 with Bill Smith. HE$H performs with Sektah on Sept. 8. Hotel WiFi performs on Sept. 9 with openers Sunnnner, The Red Scare and Scuffed. Daniel Donato takes the stage on Sept. 11 while William Fitzsimmons performs on Sept. 14. THRASHA lands at the venue on Sept. 15. Mild High Club is Sept. 16; Melvins is Sept. 17 with opener WE Are the Asteroid. On Sept. 22, Cary Morin & Ghost Dog + AJ Fullerton perform. Sept. 23 see Rage Against the Machine Tribute band Guerilla Radio. Sugar Britches is slated for Sept. 24. Nick Shoulders performs Sept. 29, and the month wraps up with G-Space on Sept. 30.
Tunes at Washington's
Washington's, a historic, 900-person venue in Old Town Fort Collins, hosts Ricky Montgomery on Sept. 11. Bob Mould Solo Electric: Distortion and Blue Hearts is Sept. 17. Violet Pilot Album Release takes place Sept. 23. To close out the month, Seun Kuti & Egypt 80 perform on Sept. 28.
Intimate shows at The Armory
The Armory (sister venue to Washington's) hosts nationally known musicians in an intimate 200-capacity (seated) listening room. Tickets are available for two shows: singer/songwriter Parker Millsap performs Sept. 2. And Groundwaves Showcase and Hip Hop Open Mic is set for Sept. 24. Looking ahead to October, Suzanne Vega performs Oct. 6.
Bohemian Nights presents Thursday Night Live
This summer's series lasts for 16 weekly concerts and showcases a diverse lineup of music from Colorado and beyond. All are invited to enjoy this incredible display of artist discovery, with musical offerings that span many genres and styles. The series will take place on the outdoor stage in Fort Collins' Old Town Square each Thursday from 7 to 9 p.m. through Sept. 15th. You can find the Thursday Night Live Line-Up here.
Music at The Mish
The iconic Mishawaka Amphitheatre (called "The Mish" by locals) is a bucket-list venue in Poudre Canyon with a busy lineup this month. Country singer Aaron Watson performs with Shovelin Stone on Sept. 2. American rock duo Jamestown Revival performs with Robert Ellis is set for Sept. 3. On Sept. 4, see Claude Vonstroke spin. Lotus performs a two-night set, Sept. 9 and 10. On Sept. 16, Desert Dwellers, Random Rab and bluetech perform on the Triloka Travels Tour. A free show with Confesst featuring Bright Light Social Hour, Esme Patterson and Walker Lukens is set for Sept. 18. STS9 (sold out) performs Sept. 23, 24 and 25.
Live Comedy at The Comedy Fort
Hosting regular open mic nights, nationally renowned comedians, and burlesque shows, The Comedy Fort is Fort Collins's only comedy club and home to events all month long that you can find here. Highlights this month include the talented Jozalyn Sharp on Sept.1, Mike Finoia on Sept. 2 and 3, Steph Tolev! On Sept. 7, Rosalie Jaymes-Taylor on Sept. 8, BlueStocking Burlesque on Sept. 9, Kelsey Cook performing a two-night set on Sept. 16 and 17, Reena Calm on Sept. 21, Sam Tallent on Sept. 23 and 24, The Grawlix on Sept. 29 and Brad Wenzel on Sept. 30.
Rhythms at the Rat
Magic Rat, located in Old Firehouse Alley adjacent to The Elizabeth Hotel in Old Town, offers swinging sounds on tap weekly, from big-name artists to local late-night jam sessions. Cary Morin Duo performs Sept. 8. Crescent City Connection is set for Sept. 9, Cousin Curtiss performs Sept. 10, and Delta Sonics is set for Sept. 15. Maita takes the stage on Sept. 22 and Shred the Cowboy is set for Sept. 23. Check the calendar for shows taking place later in the month.
This list is by no means comprehensive so let us know what events you're most looking forward to attending in Fort Collins this month.